IT seems strange to talk about my first game when I've no idea when the next one is, but these are strange days indeed.
I'm not used to no football. I don't suppose any of us are.
And it's not as if you can go and see a lower league game or even a kickabout in the park now. It's all gone, and, at time of writing, no one knows when it's coming back.
That hasn't stopped me repressing the whole thing. I must have asked myself what the Sunday games were about 30 times at the weekend and considered my travel options to the derby on Monday a dozen more. We can't quite turn that switch off. It feels like an eternal international week.
Frustrating, of course, but necessary. I'm not old enough to be at risk just yet, but more than once I've thought about the old lads and lasses who hobble down to Anfield every 10 days or so and consider the amount of airborne spittle flying about if, say, Lee Mason is refereeing. Not a good mix and potentially a deadly one.
As Jürgen says, if the postponement saves one life it'll all be worth it. We have a duty to protect each other. That will always come first.
The sight of an older fan is rarer than it once was and that's a shame. I used to love standing next to the odd grizzled old-timer and hear them mutter how none of the current crop could hold a candle to Billy Liddell.
That happened in the dressing room too. Ronnie Moran once kept John Barnes' feet on the ground by reminding him that he was no Alf Arrowsmith. I'd love to see Digger's face at that reference.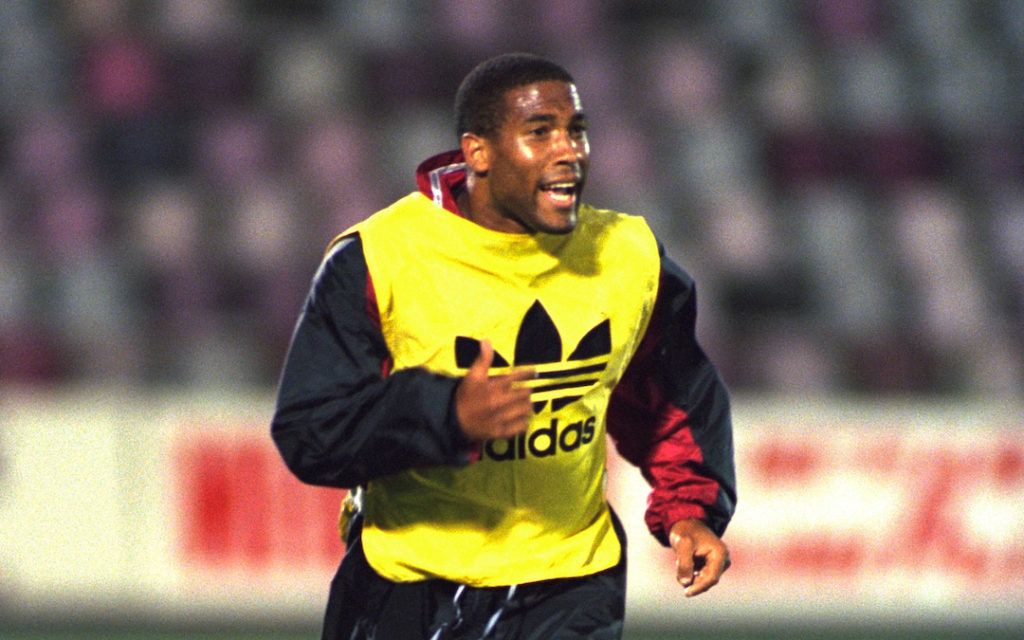 It's a lovely connection to all the footy that's been played on that rectangle in front of you. They too were young men and women going to the game with their own parents, maybe even grandparents. There's nothing special about our generation. It's just our turn.
I never quite had that connection with the game and my dad. Oh, he loved the game and watching it in its highest form always gave him joy, but we never shared a terrace experience. My first game came a few weeks before my 10th birthday and wasn't at Anfield, but Goodison Park. My family, you see, are predominantly Blue. Hence, they didn't see much of elite football either.
While my mum thought nine was far too young to go to the match, I thought the exact opposite. I begged to be allowed to go. After all, my mate Chee (long story) was already going to Anfield regularly with his dad John and I had to hear about it on Mondays at primary school. I burned with jealousy.
As my landmark birthday approached, I just wanted to see live football and if it had to be Everton then I'd take it. I just had to be in a ground. Any ground. Even theirs.
My dad, Tom, wasn't anti-Red as such, more Red-sceptical. He wanted us to beat Gladbach and Bruges in the European Cup finals as he had mates from the docks there. He still enjoyed a Liverpool defeat though, and any reference to Clive Thomas was shot down with an icy glare, but he couldn't get on with the nasty stuff.
He went to the game in the mid-70s a fair bit, but he was more about the pre and post-game pint rather than picking arguments with his mates. He always hated Kevin Keegan, though. Considered him a sellout and an 'aftershave salesman'.
So, on Saturday November 11, 1978, a full 18 days before I reached double figures, he took me to see Gordon Lee's Everton play Chelsea. This was an Everton side flirting with the UEFA Cup and had just played Dukla Prague.
They weren't a bad side at all with Scotland's George Wood in goal, Bob Latchford upfront and Andy King and Martin Dobson in midfield. Chelsea boasted the two Wilkins brothers, the better of which was laughably called 'Butch', along with their old legends in Peter Bonetti, Clive Walker and Ron 'Chopper' Harris, though they were knocking on a bit by then.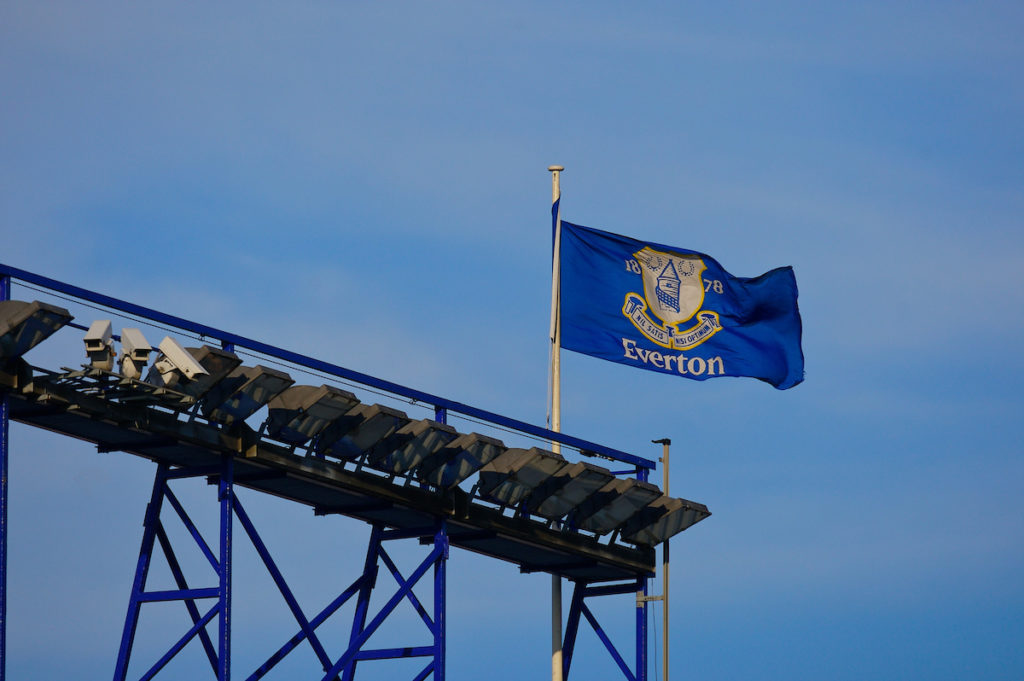 The match – any match – and I became firm friends instantly. I loved every second of that afternoon from turnstile click to final whistle. I was high up in a seated stand on the halfway line with a polystyrene cup of fetid liquid vegetable matter in front of me and that's all I needed.
I couldn't get over the size of the place. Any pitch looks huge at that age and I wondered just how the keepers could reach the other half when taking goalkicks. There was a rumour at school that a lad in the year above could reach the trees of Crocky woods from the back playground about 100 metres away, but that was schoolyard talk. Goodison looked huge.
This was the same season that Liverpool lost to Andy King's famous derby winner – their first victory over us in years, but I didn't bear him or them much ill will. The Reds were still streets ahead of The Blues, ahead of everyone really, so any win was always going to be a Pyrrhic one at best.
I wanted Everton to beat Chelsea, and beat them they did; 3-2 with two goals from Martin Dobson and one from Andy King. I can remember nothing about them, though the celebration of them lived with me for months.
I've just looked at their fixtures that season and was astonished to learn that not only were Everton second in the league at that point, but were also unbeaten in November. In fact, they went unbeaten for 19 games until Coventry did for them two days before Christmas.
I can't remember feeling that in the ground. I knew Everton were a decent outfit, but nothing so all conquering. Maybe their lot had been burned before and were suspicious of a good start. Maybe it was just typical that them across the park had chosen this season to provide one of the greatest sides in our/their history.
They ended up in fourth place, but any interest I had in them end had long since waned come May. I knew where my true loyalties lay.
I've often wondered if that game was Tom's attempt to rid me of my Redness – to get me to the 'School of Science' first and use its trappings to cement an unswerving devotion.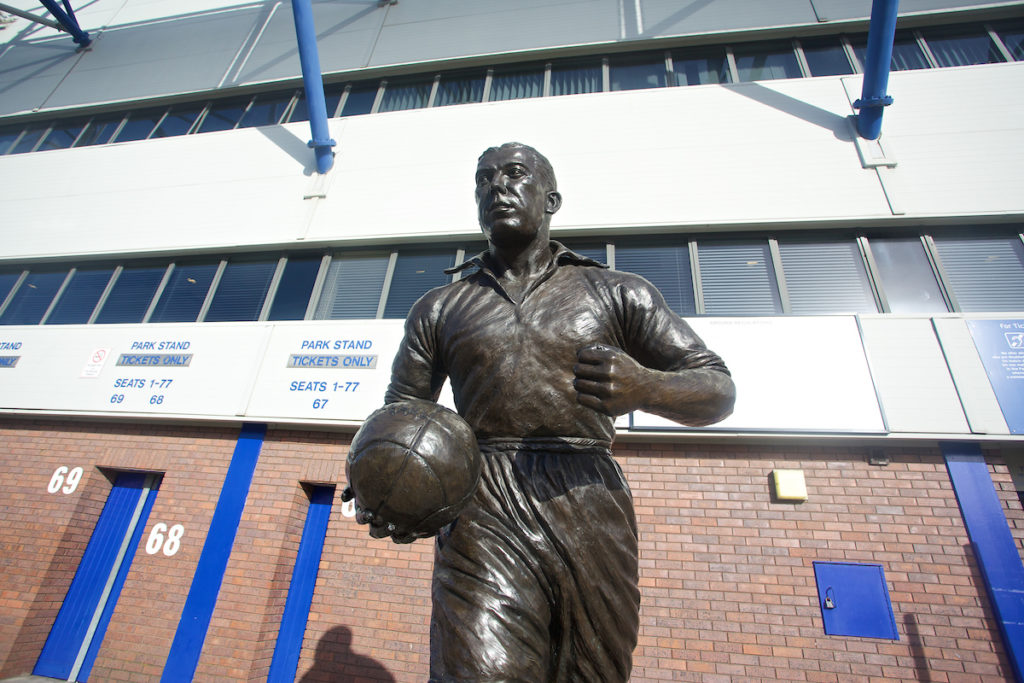 Any hope of that ended when, on the bus home, I asked how Liverpool got on. They'd beaten QPR at Loftus Road with Ray Kennedy, already a hero, scoring the second in a 3-1 win. I punched the air at the news and asked if we could go to Anfield next as 'they' had Man City the following Saturday. His face fell and he was quiet for the rest of the journey home.
I'd be the same if any offspring of mine made eyes at them.
But Anfield had to wait for three more seasons. Just before my 13th birthday, Chee and I went to see the European Champions lose to a late Southampton goal. Anfield was quiet that day, but I didn't care. Kevin Keegan played for Southampton and I got to see Kennedy, Souness and Dalglish on the same pitch. That pitch. The same rectangle. That, to coin a bloody awful phrase, meant more.
Tom would have been 75 last week. He died in 1996, the day before the final of Euro '96, following a short illness. He'd gone into hospital the previous Saturday with a suspected stomach ulcer, was diagnosed with lung cancer on the Wednesday and died three days later. He'd been allowed home for the weekend and passed away in his favourite armchair.
I've been thinking a lot about him recently. Maybe because I'm now the age he was when he left us, or maybe it's because of this virus thing, I don't know. I'd like to hear his take on the current situation.
He was one of those typical Scousers hewn in the 1960s. Often cynical when faced with blind optimism, but conversely light and upbeat when a conversation became dark. The viciousness of Lennon, the light-as-a-feather McCartney in one entity.
Jürgen's right. These are the people we should look to, and if a few weeks off the match saves them then we'll gladly live with the frustration of no footy.
Stay safe and look after those around you.
"Rafa told me that if the right offer comes then we'll have to sell you." 👀

Three years ago today, we released our exclusive, 50-minute interview with @XabiAlonso

📱 Subscribe here and listen in full 👉 https://t.co/XZAK9veWt7pic.twitter.com/skf16TEjb2

— The Anfield Wrap (@TheAnfieldWrap) March 17, 2020