IN October 2012, a mutual friend introduced Pep Guardiola to Garry Kasparov, arguably the greatest chess player of all time.
Guardiola was on a sabbatical between his job at Barcelona and his eventual move to Bayern Munich, and during their first dinner in New York, he discussed various topics with Kasparov, though neither chess nor football arose in conversation. It was all very high brow and intelligent, as one might expect.
A few weeks later, they met again, and this time chess did come up. Guardiola asked Kasparov if he would be able to beat Magnus Carlsen, a then up-and-coming chess prodigy. Kasparov answered: "I have the ability to beat him, but in practice, it is impossible."
Pep was fascinated by this response, unsure why Kasparov felt it was "impossible" despite having the apparent skill to do so, but the more he asked, the wearier the same response came back.
Later that night, Kasparov's wife, Daria, explained to Guardiola that her husband felt he could probably outplay Carlsen in a game that lasted just a couple of hours, but that in the likely event that the match would stretch beyond that, he simply wouldn't have the energy to fight him off.
The extreme effort it would take to be that concentrated and contemplative for such a period against an opponent like that would be too much for him.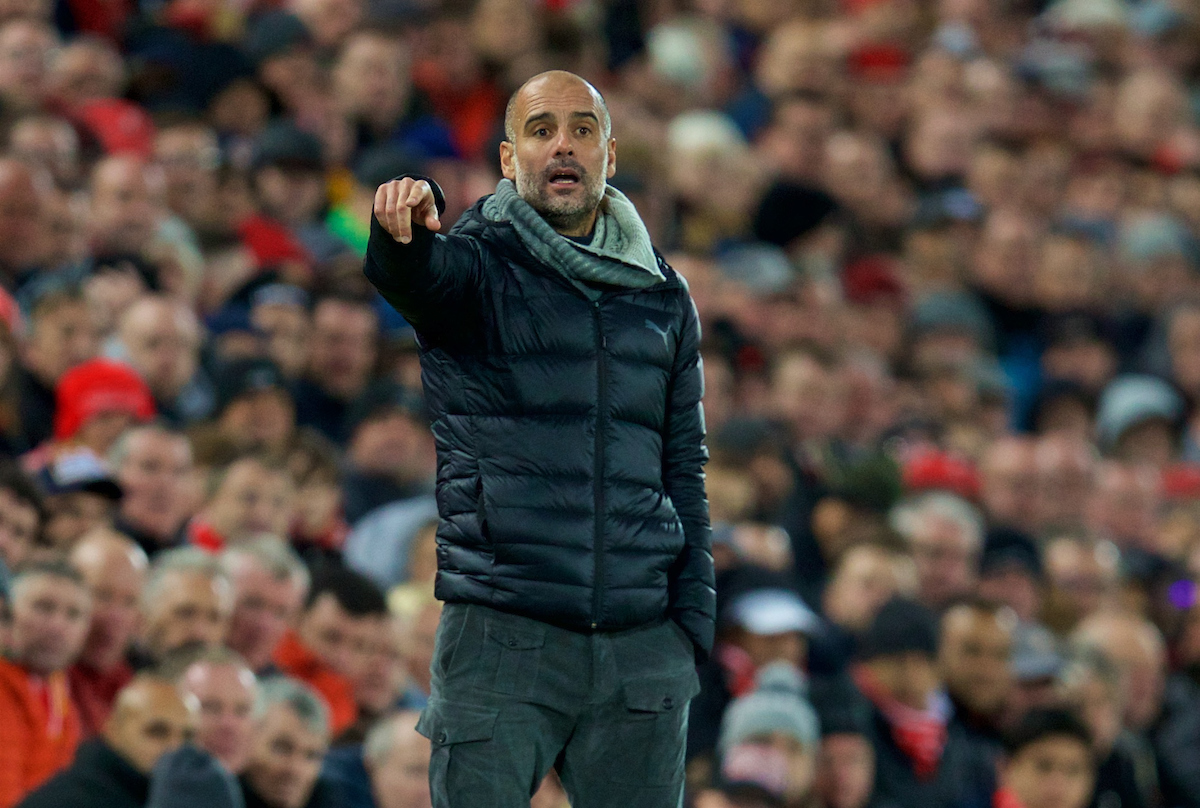 Incidentally, Carlsen – now a four-time world champion – played Trent Alexander-Arnold in a game of chess in 2018, beating Liverpool's right back in 15 moves. To Trent's credit, that was still six moves more than Microsoft co-founder Bill Gates had managed against the Norwegian.
The excellent book on Guardiola's spell at Bayern, Pep Confidential, by Marti Perarnau begins with the Kasparov story, and it came to mind as soon as Pep had finished his press conference at the Tottenham Hotspur Stadium on Sunday.
The Catalan famously left Barcelona after four seasons because he felt drained by the experience. Despite the persistent excellence of his team, the mental strain and emotional effort it took in the pursuit of perfection was too much, and he needed a break, leading to the year-long holiday in the US before his move to Germany.
He would only spend three years in Munich before seeking a new challenge, but didn't take a hiatus this time as he headed straight to Manchester City.
Despite an unremarkable first campaign, he went on to cultivate arguably the most impressive team English football has ever seen across a two-year period, as City gobbled up two Premier League titles by collating 198 points in just 76 games, as well as two League Cups and an FA Cup.
However, the first of those two seasons had been a cakewalk in the league, finishing 19 points ahead of second place. Last year, Guardiola and his men reached nearly the same heights, but were unexpectedly pushed all the way by a relentless Liverpool.
The hope at the Etihad Stadium was that Jürgen Klopp's team would fall away after such an effort only resulted in a disappointing runner-up spot, but instead, the champions of Europe pushed on.
They upped their game, and it's fair to say that Guardiola, and everyone at Manchester City, have looked positively drained as their attempts to fight The Reds off this time have been meek to say the least.
It all seemed to come to a head in North London on Sunday. After his side was beaten 2-0 by Tottenham and his old foe Jose Mourinho, Guardiola reportedly spent 45 minutes speaking to his players before addressing the media.
Despite having nearly an hour to calm down and reassess post match, he bizarrely used his press conference to suggest that the Premier League should be commenting on Liverpool's dominance and how it is bad for the league, as former Executive Chairman Richard Scudamore had done two years ago when City were running away at the summit.
It was a strange thing for Pep to say, whichever way you look at it. What was his broader point? That Scudamore's comments back then were out of line, but should nonetheless be maintained as the league's view for the sake of consistency; or that Scudamore's comments were fair and that Liverpool should be similarly admonished for having no peers?
The fact that Scudamore retired more than a year ago seemed to escape the City boss.
In fairness, he's not wrong. One team dominating is bad for the league overall, but as was the case when his side ruled, that is no fault of the league leaders and it is up to the others to step up and challenge, as Liverpool did last season.
It was just a very odd time to make such a comment, and came across as the sort of paranoid snipe that you would normally associate with the kind of fan who decides to phone a radio call-in show and rant about how every point Liverpool have gained this season is down to a conspiracy to make them champions.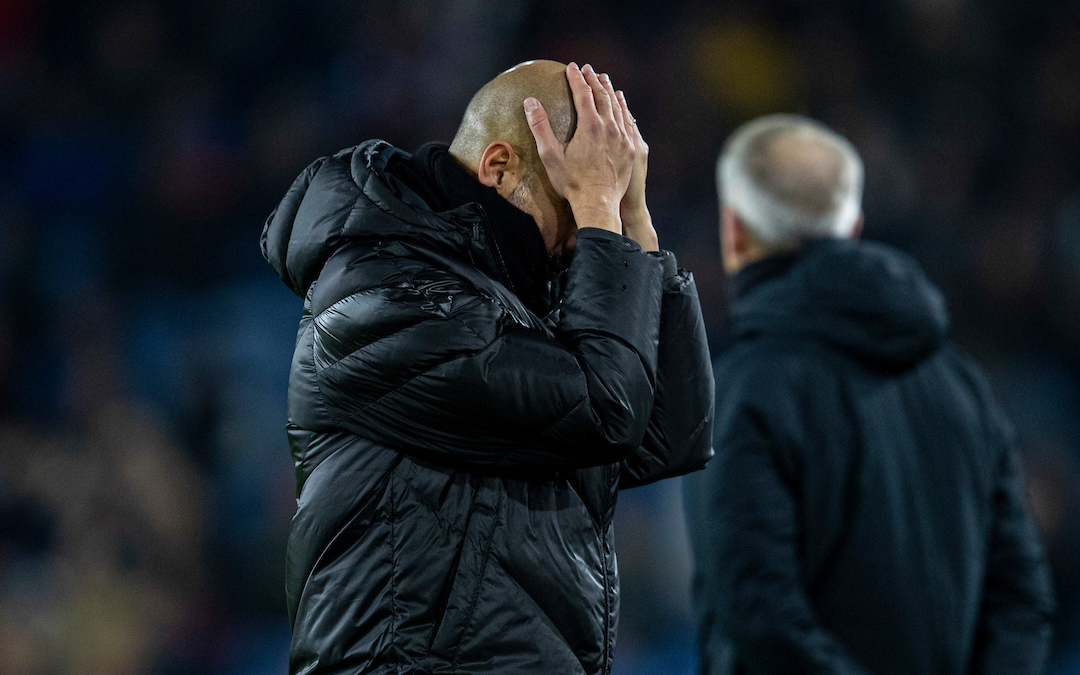 Quite why The FA, Premier League, the VAR Illuminati, or whoever is responsible for this conspiracy would be so obvious about it that they'd have Liverpool race out to a 22-point lead is anyone's guess. You would be more subtle about it, surely.
"Just draw at Wolves, eh lads. Let's keep those gullible fools guessing…" (Followed by evil cackles and clinking of champagne flutes filled with the tears of orphaned kittens.)
To be clear, Guardiola is a sensational manager. Yes, he has had great players and money to spend wherever he has been, but the reason he keeps being given all that money at big clubs is because he is among the best minds the game has ever seen.
Don't listen to the likes of Big Sam. If Josep Guardiola were called Joseph Gardner and came from Sandbach instead of Santpedor, he would still be Man City boss and widely respected.
Whatever you think about their owners or the money the club has spent, what Guardiola has achieved at City has been incredible. Not just the phenomenal point totals, but the way his team has played in that time.
City have showcased some of the most breathtaking football we have ever seen over the last few years, and you would have been forgiven for thinking their dominance would go on until Pep got bored with it and left.
However, nobody told Liverpool that everyone was just supposed to accept City's greatness and wait it out. Klopp didn't have the time or patience for that, and neither did his players. So they stepped up, and like Magnus Carlsen, have turned from a feared rival into the new commanding presence in town.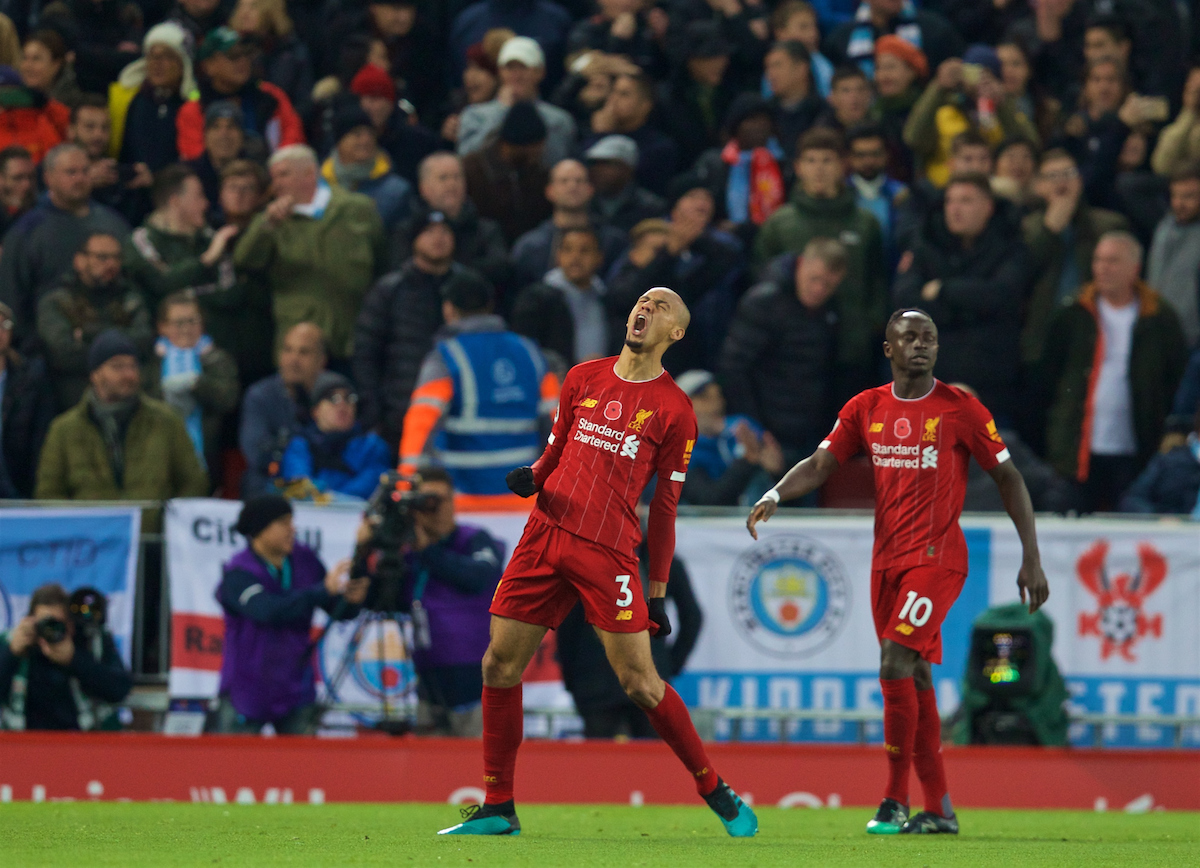 In City's Amazon Prime documentary, All or Nothing, you can see the cracks start to appear in Guardiola in the famous scenes around the 2018 Champions League quarter finals.
For the first time in that season, you sensed fear, or at least, concern. Guardiola knew how good his team was, they were conquering all before them, but he could also see how good Liverpool were becoming.
Although he didn't say it, like Kasparov, he seemed to believe that his team were more skilled, but that beating Liverpool on this occasion might just be "impossible." Of course, it turned out that way over the two legs.
When it came to the litmus test the following season in the Premier League, City just about kept The Reds at bay by a solitary point and largely thanks to an improbable strike from Vincent Kompany in their penultimate game against Leicester.
However, failing to replace the legendary Belgian defender in the summer has proven to be part of the undoing of City. They still play the same electric football, just not as often, or in the case of Sunday, as efficiently.
The defeat at Spurs was perhaps the perfect microcosm of City's current state. They played some very nice football, dominated for extended periods, and carved out chance after chance.
They were, though, ultimately sucker punched by ruthless finishing from their opponents and an inability to overcome the 'woe is us' attitude that seems to have engulfed them thanks to the stress of taking on this Liverpool side for league supremacy.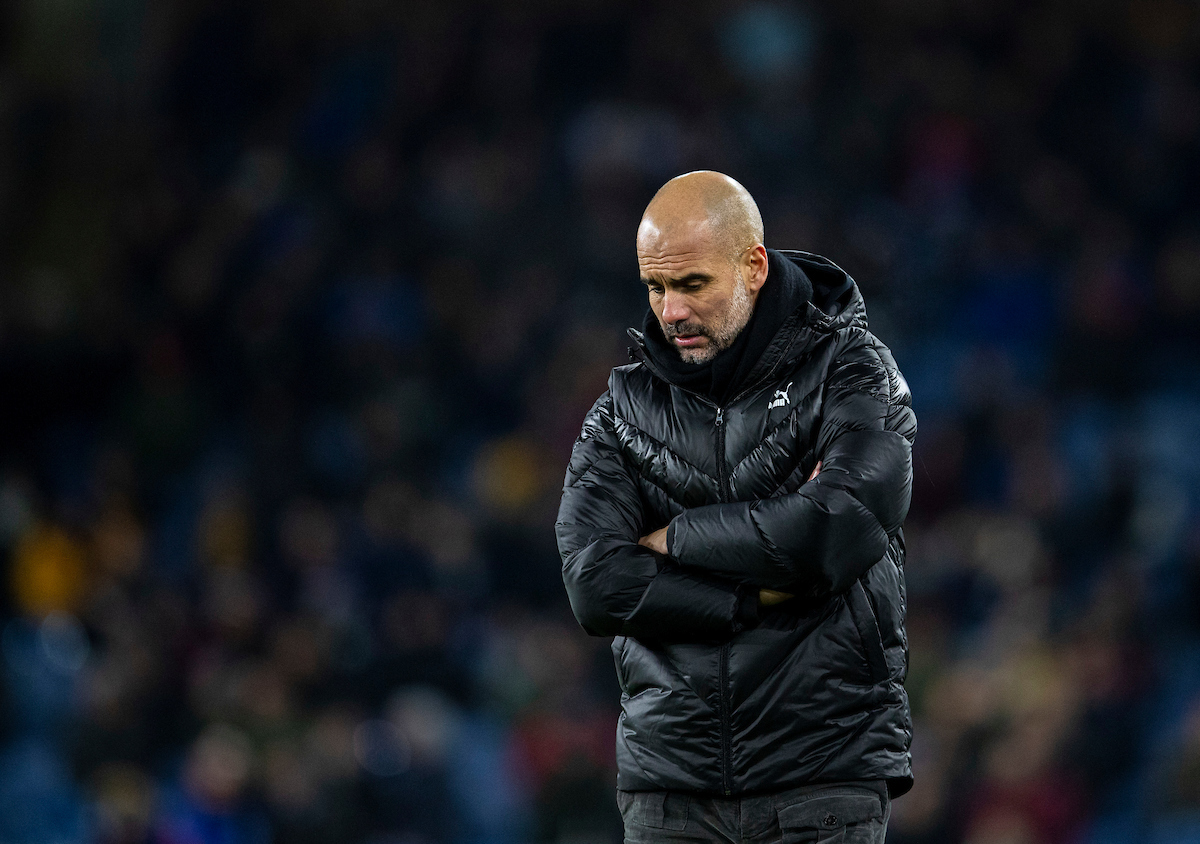 The obsession that Guardiola and his players have had about their rivals has been clear for all to see, and frankly, it has never seemed very healthy.
The City players singing about Liverpool fans being "battered in the streets" on the plane back from Brighton having secured the title last May was weird and offensive, while Guardiola going out of his way to label Sadio Mane a diver early this year was the sort of snide and calculated move you'd usually associate with his polar opposite, Mourinho.
When Raheem Sterling decided to take on Joe Gomez in a physical altercation while on England duty 24-hours after being beaten at Anfield, it was about as clear a sign as you could ask for that the mentality at City was not a good one following that damaging defeat.
They had collectively grown to despise Liverpool, and it was not affecting them well at all. It is probably no coincidence that Sterling's form has dropped off a cliff since the England incident, while Gomez has thrived.
Their opponents were not the only ones who expected City to continue to preside over English football after their 100-point haul in 2017-18. They expected it too, and that someone dared to not only come at them, but push them as far as Liverpool last season, did not sit well.
It sat even worse when The Reds took the European crown that still eludes City, before pushing them off the summit domestically this season. That certainly wasn't meant to happen.
You can see why it would be annoying. Liverpool had to put up with it towards the end of last season, hearing that City were being held, only for them to eventually find a way to win. On Saturday, I'm sure Pep and his players avoided the score from Anfield for a while, even if their title hopes were already slim then.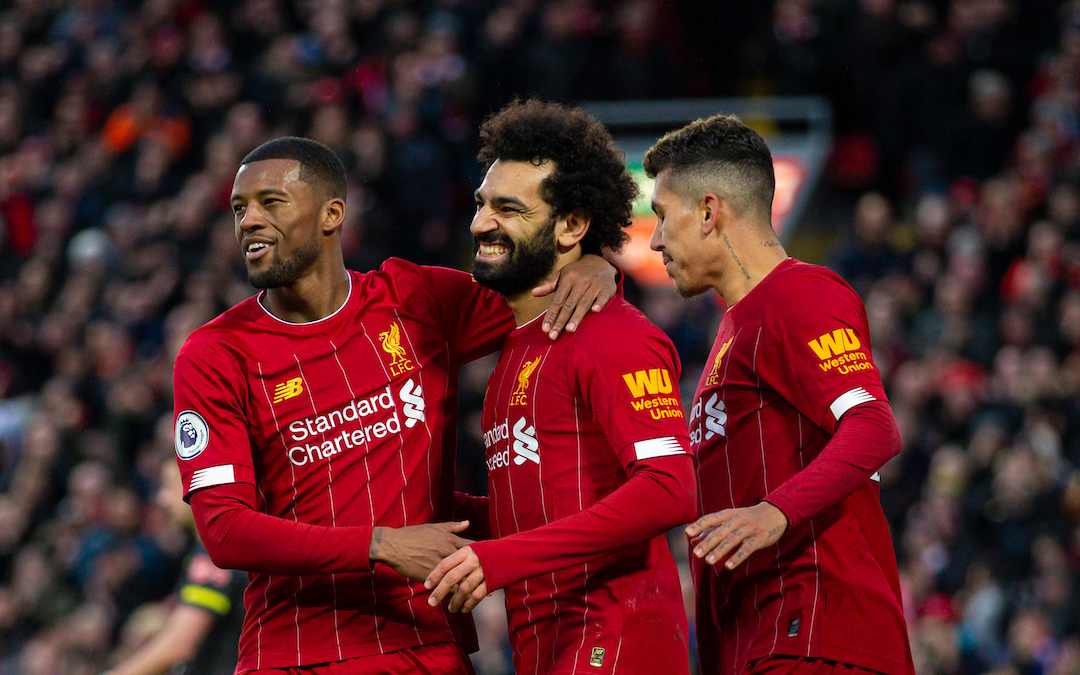 Being told that Liverpool were 0-0 with Southampton at half-time and arguably lucky to still be level, then finding out an hour later that it ended 4-0 to the runaway leaders couldn't have done much for the soul.
Conversely, the only things that seem to get into Klopp's head are fans leaving early and fixture congestion. Both things also irritate Guardiola, but he's got more urgent things to be furrowing his brow about right now.
Despite all of this, there is undoubted mutual respect between the two managers. Guardiola was one of the first people to congratulate Klopp on the phone after Liverpool's Champions League win in Madrid last year, and they both spoke well of one another at a Football Writers' Association awards event in November.
When you've only ever known winning like Pep has though, the shock of not just being beaten, but so comprehensively for the first time ever in his managerial career perhaps takes its toll, and you can forgive him for letting the mask slip a bit.
There is no doubt that Guardiola is still a supreme manager, and that his City team are still capable of great things with a tweak here and there (or all over the defence). Much in the way he couldn't let Kasparov's "impossible" answer go though, Pep has allowed himself and his team to be all consumed by Liverpool.
Last year's English champions are learning now that nothing is guaranteed in football, and after what will have been four years in Manchester, Guardiola will have to refocus and ensure that this season doesn't end with Klopp calling "checkmate" on this particular rivalry.
"The question now isn't can Liverpool win the League, It's can they retain it, can they retain the Champions League, can they build a dynasty."

📱 Download our app here and watch today's Talking Reds in full 👉 https://t.co/v3xcfwjq7C pic.twitter.com/v2StE1PuBV

— The Anfield Wrap (@TheAnfieldWrap) February 3, 2020
Recent Posts:
[rpfc_recent_posts_from_category meta="true"]
Pics: David Rawcliffe-Propaganda Photo
Like The Anfield Wrap on Facebook