A FOOTBALLER'S career can be thrown into the limelight in an instant.
Take Michael Owen, for example. Sixteen years old, scores on his first-team debut against Wimbledon. A nobody and then a somebody.
Whether it be that very first show of faith from the manager or a showcase of individual brilliance, stardom can commence in the blink of an eye.
Yet, the perpetual weight of expectation can end it just as quick.
Owen scored 118 league goals for Liverpool. European Player of the Year. Real Madrid's latest triumph. But never the story he wanted it to be.
Two years on, he was languishing in a treatment room, seeing his days out at Manchester United before a stint at Stoke City.
Such is the transitory nature of a football's career. It's a pattern many follow, but few break.
From his first season at Liverpool, Mohamed Salah set the bar, returning to England determined to right the wrongs of a torrid stint at Chelsea. Hitting the back of the net 44 times alongside 16 assists, expectations were born, and future demands set overnight.
In a flash, he went from the lacklustre, bit-part winger at Chelsea to Liverpool's man for all seasons.
Naturally, that's come with an anticipation and pressure all top-class footballers receive, and yet, despite such unparalleled standards, he has continued to supply his scintillating best on a continuous basis at the heart of Jürgen Klopp's unstoppable juggernaut.
As Liverpool have matured and improved under the German, moving from nearly men to serial winners whose philosophy represents football's most exciting commodity at present, Salah's role at the heart of the orchestra has never wavered.
Indeed, he depicts the freedom, flare and fierce determination underpinning what is fast becoming a title procession.
A man seldom content with consolidating his standard but striving to maximise every ounce of possibility, his mindset epitomises the mentality Klopp has instilled.
Yet in a team littered with huge characters, there are times the Egyptian feels behind in the popularity stakes.
Perhaps it's because he doesn't maintain the same storyline as Henderson's progression from the exit door to captain of the World Champions. Perhaps it's because of the rise of local lads like Trent. Perhaps it's because he's selfish at times.
Whatever the reason, Salah isn't revered as much as he deserves, but he warrants as much adulation as anyone, particularly given the unparalleled nature of his accomplishments.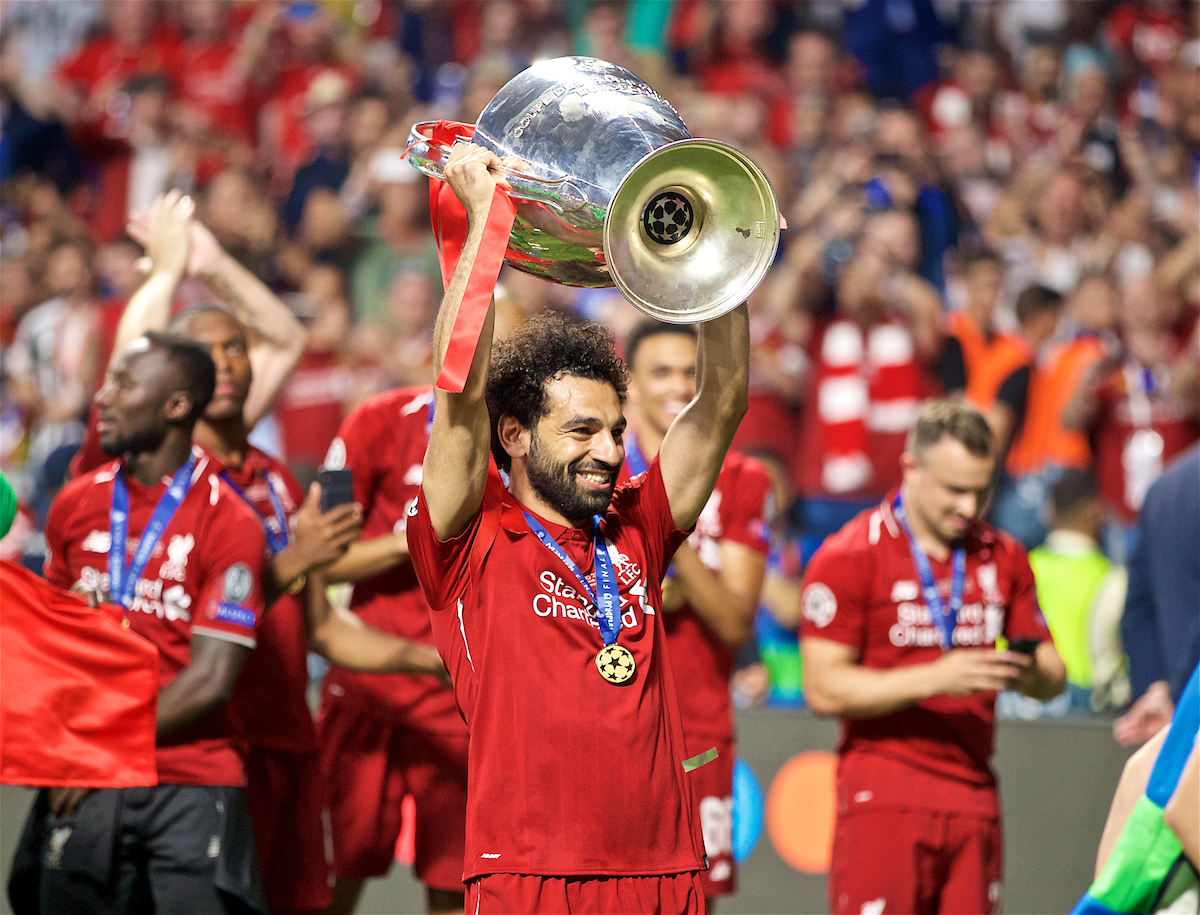 What we've witnessed from him over his three campaigns at Liverpool is unprecedented. No player in the history of the Premier League has produced this kind of output from the minute they entered the club.
Since the start of 2017-18, Salah has notched 92 goals and assists in the top flight. Sergio Aguero is the next closest competitor with 75 goals and assists over the same period.
Scoring 14 goals from 22 Premier League games this term, Salah is once again comfortably on course to break the 20-goal threshold for another year, while narrowing the gap for the Golden Boot to just three goals.
Liverpool's triumph over United was the pinnacle.
For every question that could be levelled at The Reds for dropping their only points against United earlier in the season, Mo Salah emphatically answered, delivering in the biggest of moments once more.
His display against West Ham marked the 14th different league game he has registered a goal and assist, five more than any other player.
Not only did the 27-year-old convert his ninth penalty in a row for The Reds, he also flexed his creative muscles, executing an audacious outside-the-boot pass into the path of Oxlade-Chamberlain, who finished with aplomb.
Salah's haul of 68 goals from 96 league appearances in the top flight means he sits inside the top five of all-time Premier League goalscorers for Liverpool, surpassing Fernando Torres (65), with Luis Suarez now just one ahead.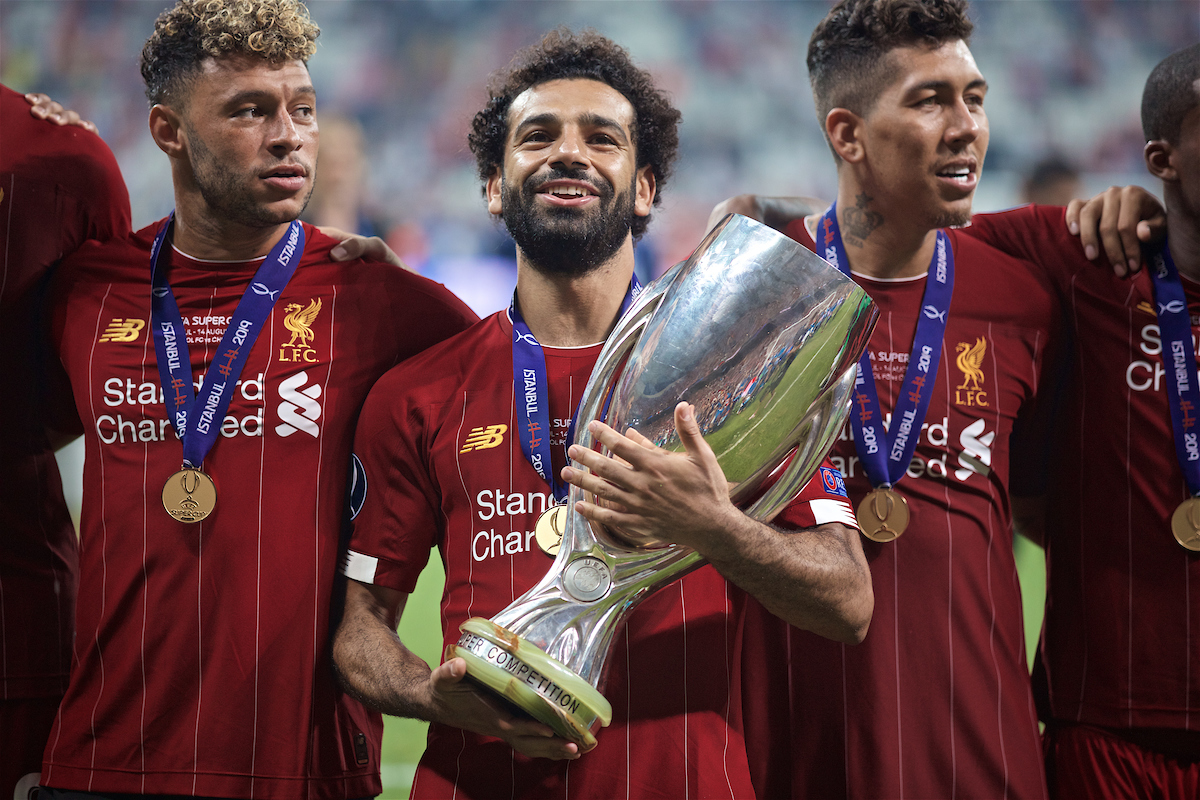 What's more, his overall goals-per-game ratio is better than arguably the best two forwards in the club's recent history at 0.65, with Suarez averaging 0.62 goals per game ahead of Torres's 0.57.
In fact, it is the highest in the club's history, surpassing Gordon Hodgson's record of 0.64 goals per game.
Not a bona fide natural centre forward in the historic sense, Salah's influence and importance to Liverpool extends far beyond his multitude of goals. Epitomising the club's attacking thesis, the Egyptian has played a critical role in build-up play so far this term.
In his first year at Anfield, his xG chain per 90, which shows how much a player has contributed to all the passing moves which resulted in a shot, was 1.08, meaning he played a hand in just over a goal a game.
So far this term, his performance level has been on parallel with an immaculate first season, with an xG chain of 1.07 placing him eighth in the league behind Riyad Mahrez, Gabriel Jesus, Kevin de Bruyne, Bernando Silva, David Silva and Sergio Aguero.
Maintaining a strong hand in the build-up play, the 27-year-old's intelligence and coordination of movement has enabled more space for Sadio Mane and Roberto Firmino to operate in. Indeed, his very presence, and the doubling up of defenders to thwart him, helps get the best out of his teammates.
While there is arguably less limelight on him on a consistent basis, coinciding with Liverpool's progression to a more complete, unified picture than one with a few key individuals, his qualities shouldn't be taken for granted.
Of course, there are moments where his desire to be centre stage has inhibited goalscoring opportunities – Leicester and Wolves being prime examples – but by the same token, some of his best goals have been born on an innate selfishness.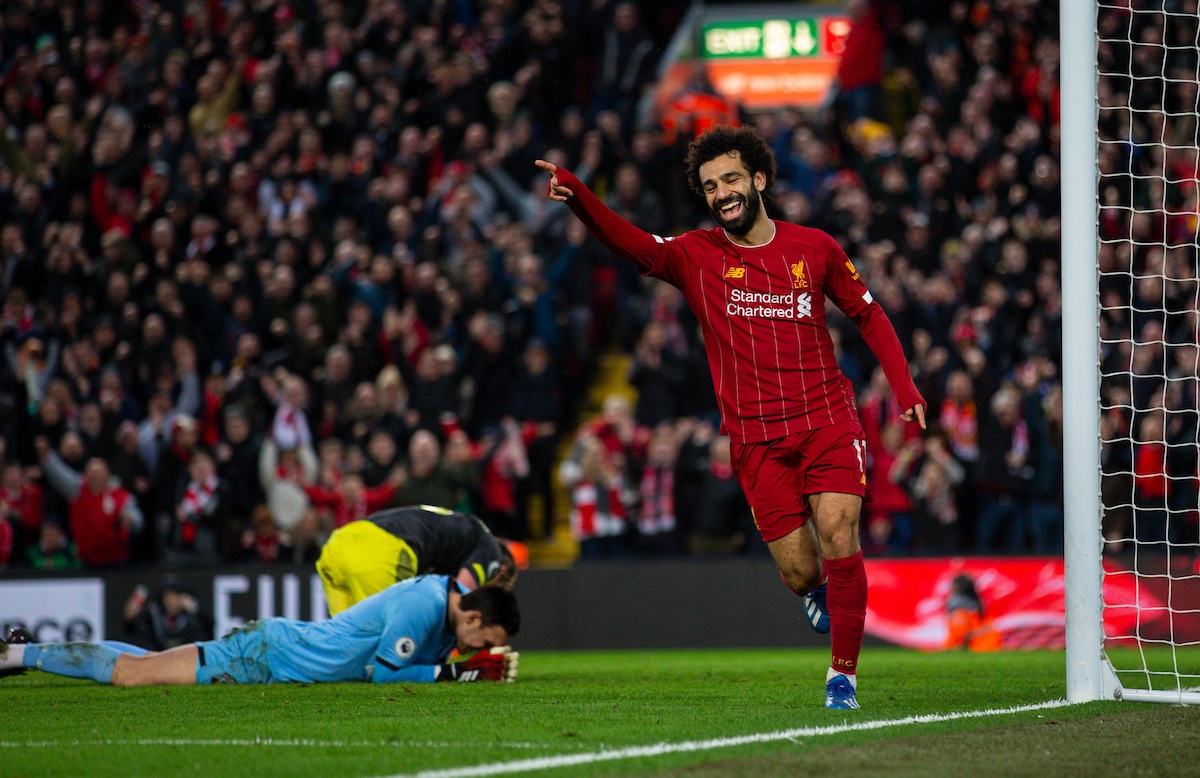 Few would've thought he could slalom through the entire Watford backline on a sleeting evening at Anfield last season, nor finish from a seemingly impossible angle against Spurs, or send The Kop into raptures against Chelsea.
His career to date is catalogued by moments of individual brilliance that leave you in sheer disbelief at what you've witnessed. He executes what few would even value as a chance, cultivating goals of the highest order time and time again.
There are areas for improvement, Salah himself will have identified them such is his attitude and the mentality of the entire squad, but fleeting moments of a genius showing he's human shouldn't detract from the brilliance he consistently unfolds.
His consistent brilliance should be enough to dissuade any doubters. He sets the standard. He doesn't ease off. He doesn't settle for what he's achieved nor bathe in his own brilliance.
Despite setting such a high standard, he continues to evolve and build on his imperious record, making the impossible seem innately possible with every passing week.
Liverpool, and the Premier League as a whole for that matter, have scarcely seen a player better than him.
The Egyptian King.
"Mo Salah doesn't get the credit he deserves.

"He's one of the players on the planet." 🇪🇬👑

📱 Subscribe here for all of West Ham reaction and buildup to Southampton 👉 https://t.co/XZAK9veWt7 pic.twitter.com/0p9eaSVND4

— The Anfield Wrap (@TheAnfieldWrap) January 31, 2020
Recent Posts:
[rpfc_recent_posts_from_category meta="true"]
Pics: David Rawcliffe-Propaganda Photo
Like The Anfield Wrap on Facebook