LIVERPOOL (0) 4 – 0 (0) Southampton.
I love the look of this. It has an old-school vibe. It tells a story. Like most stories worth telling, it is both true and false.
There are a ton of possible interpretations. The first being Liverpool dominated first half and broke resistance second. That is nonsense. Southampton were always in the game until 3-0, and even then weren't taking a backwards step. They were backing their process. They back their process. We back ours.
Process is everything. Process is why the ground acclaimed Mohamed Salah's offside goal even after it was confirmed as offside. It's the best goal not scored at Anfield since Luis Suarez against Arsenal in 2014. It was a triumph of the process in both ways.
Southampton keep closing, keep getting close; Liverpool keep moving, keep getting away. They unpick the press as you can imagine they do in training, they go stage by stage and then score. It doesn't count because Southampton get their line right. Fair play to them. Well done all round.
It was a big win for VAR. In years gone by I would have been livid with it not being given in real time. But now I know it must be right, so I wasn't livid. I was able to applaud. Well done, everyone.
Well done all round was my half-time takeaway. The facts were that the two sides had been well matched. I felt Southampton needed to have done more with their opportunities, that Liverpool would half time better, that Liverpool would finish better, that Liverpool's bench was better.
And so it proved. Almost too quickly if anything. Suddenly Alex Oxlade-Chamberlain had an unbelievable amount of space which he used with aplomb. The ball was drilled home and, under normal circumstances, Liverpool would be all but home and hosed.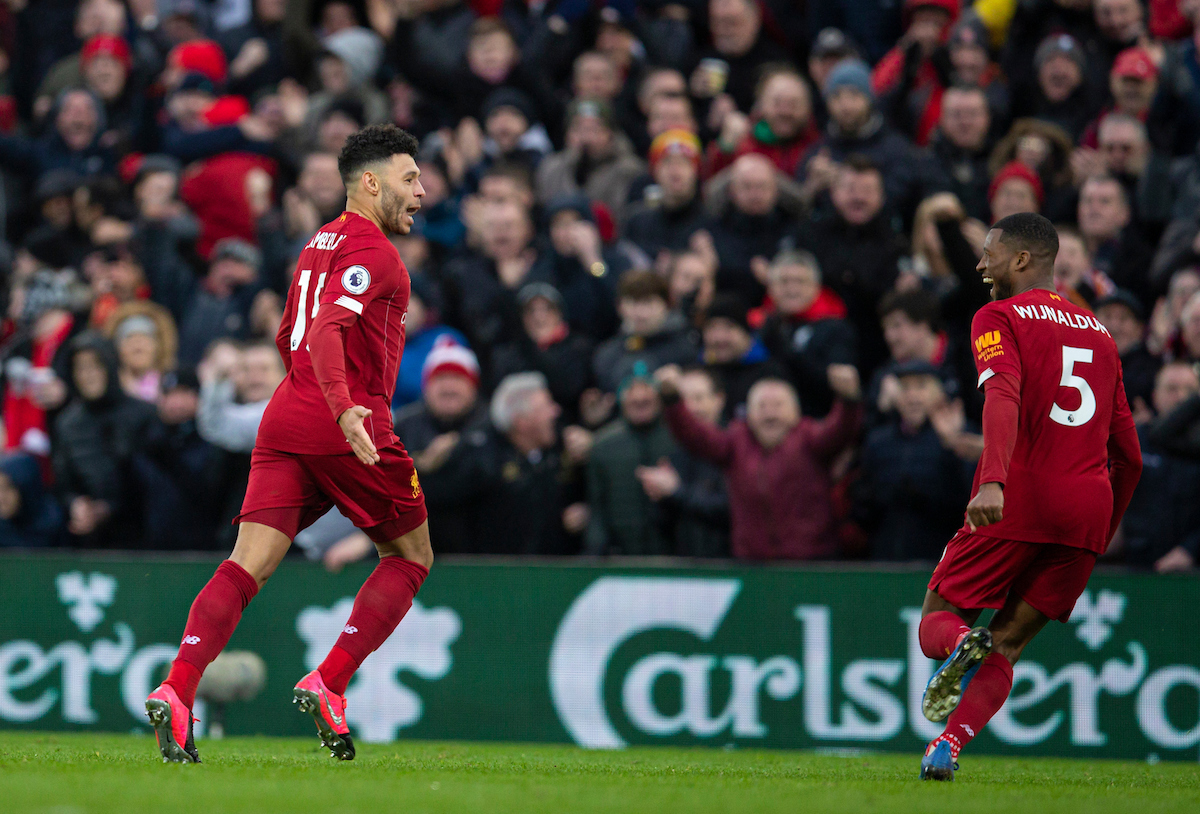 But the Saints kept coming. Fuck me, they are game. Fuck me, they are likeable. They show and graft, enjoy both aspects of the game. They want to play, they want to hunt.
Jordan Henderson getting the ball fed back to him from Roberto Firmino, thundering home. Liverpool clear the ball. Then they score because this is what they do. The pair of them irresistible for 45 minutes, the pair of them that combination of unbelievable brain and sheer work rate. They are both so determined to see Liverpool home, game after game.
Henderson is now the absolute essence and leader of this team. He epitomises every single value it has, time and again. He plays, works and bollocks in a way which is about being unbeatable. Second best is not an option for him. His goal, his acclaim has never been more righteous. Anfield has become his. I verge on soppy about it.
But Mo Salah. Good God, Mo Salah. He's just remarkable in the context of being endlessly marked. He gets smothered and breaks free over and over. He is the most marked player I have ever seen. He is a magnet for opposition footballers.
They all get on top of him but he looks after it time, and time, and time again. And then scores a brace. He's never played as well for Liverpool as he has across the last eight weeks. The goals are beginning to come to match the performances.
The story of the game is that Liverpool withstood a very good Southampton side. They looked at how much they work and outworked them. They saw how well positioned they were and outthought them. They got around the area and just finished them.
In the widest sense imaginable, today should ring out across Europe. Because Liverpool were stood up to and solved it by being clinical. They could well prove to be champions for longer than anyone. They get that acclaim now because they show they are deserving every single time.
I am so glad Southampton had a go at them, so glad that Ings and Redmond and Bertrand showed. I want them to be good because they are such a credit to themselves. It helps when they actually are.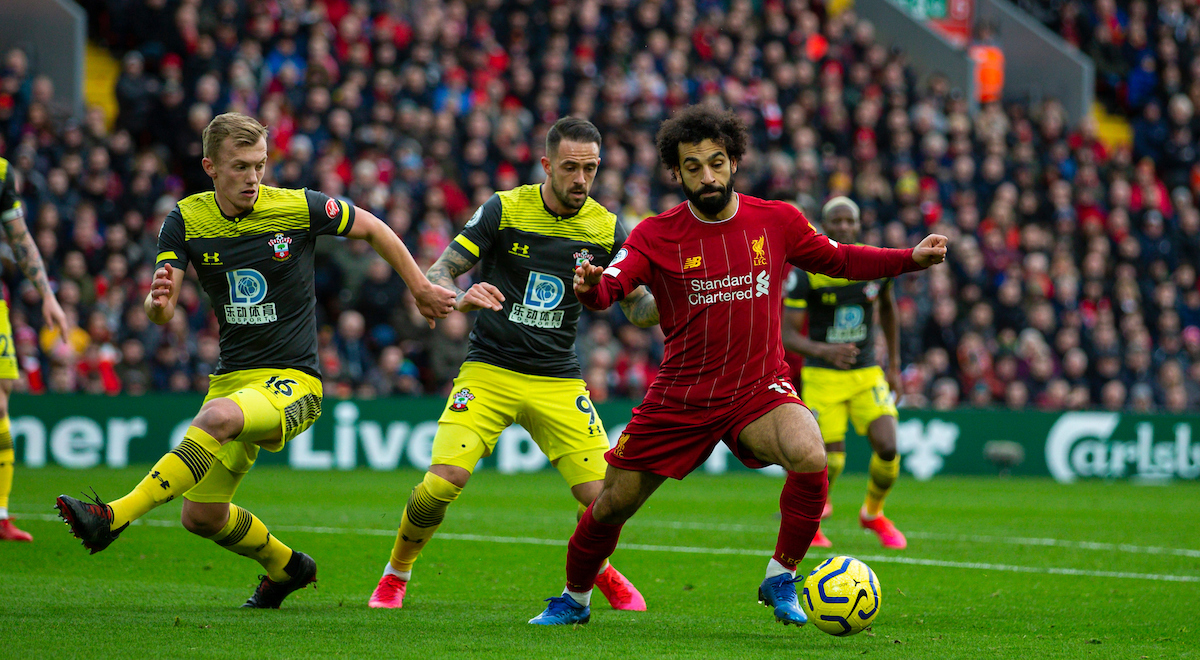 Liverpool beat the side who have been the third best since the November international break. They beat them 4-0, cut them asunder. They worked them out, they outplayed them, they boxed them off.
They ticked them off. On the way to the promised land, they saw them off. They aren't stopping.
Liverpool (0) 4 – 0 (0) Southampton.
What a side. Thirteen to go. A lovely big break, but 13 to go.
Seventy-three points from a possible 75. An astonishing team. This is the best you have seen. The best you ever will see.
These are the days. These are the Champions. Why deny the obvious?
"GET INN! Liverpool just keep winning and it's fucking brilliant." 👏

All of our immediate post-match reaction will be available FOR FREE tonight…

📱 Download our app here and watch the 'Post-Match Pint' in full 👉 https://t.co/v3xcfwjq7C pic.twitter.com/TB3qcRA53S

— The Anfield Wrap (@TheAnfieldWrap) February 1, 2020
Recent Posts:
[rpfc_recent_posts_from_category meta="true"]
Pics: David Rawcliffe-Propaganda Photo
Like The Anfield Wrap on Facebook