THE arrival of the winter break in the calendar this year has coincided with my own getaway, and I'm remaining as true to it as Jürgen Klopp and his players.
I'm currently in Costa Rica, staying with family in a lovely town called Atenas. We're seven hours behind GMT here. Tuesday was my first full day after 18 hours of flying which had people talking to me through a breathing mask in Paris, and having my temperature taken and being doused in who knows what when I disembarked in Panama.
My uncle Jim took me to see his local team, Liga Deportiva Alajuelense defeat Grecia 5-1 at home in a routine league win. The team was packed full of a combination of arlarses and youth which worked well. Madly, they finished the league 15 points ahead last season but still had to have a playoff for second place to decide it, which they lost.
Imagine the same happening to the Reds… "Sorry lads, know yous won it in March and that, but basically it's next goal wins between you and City. New thing we're trying."
About five minutes before I left, I heard Liverpool's result in the FA Cup. I saw via a quick glance of a laptop the faces of Neil Critchley and Curtis Jones. I read about James Milner's influence on the team both before and during. The beaming sense of pride couldn't be separated by distance.
Onto Liga's game and things only got better. But only as I was watching the game did something keep hitting me about Liverpool's current situation. Pura Vida, or pure life as it's translated, is Costa Rica's mantra. It's how they live and it's the ethos they strive to portray.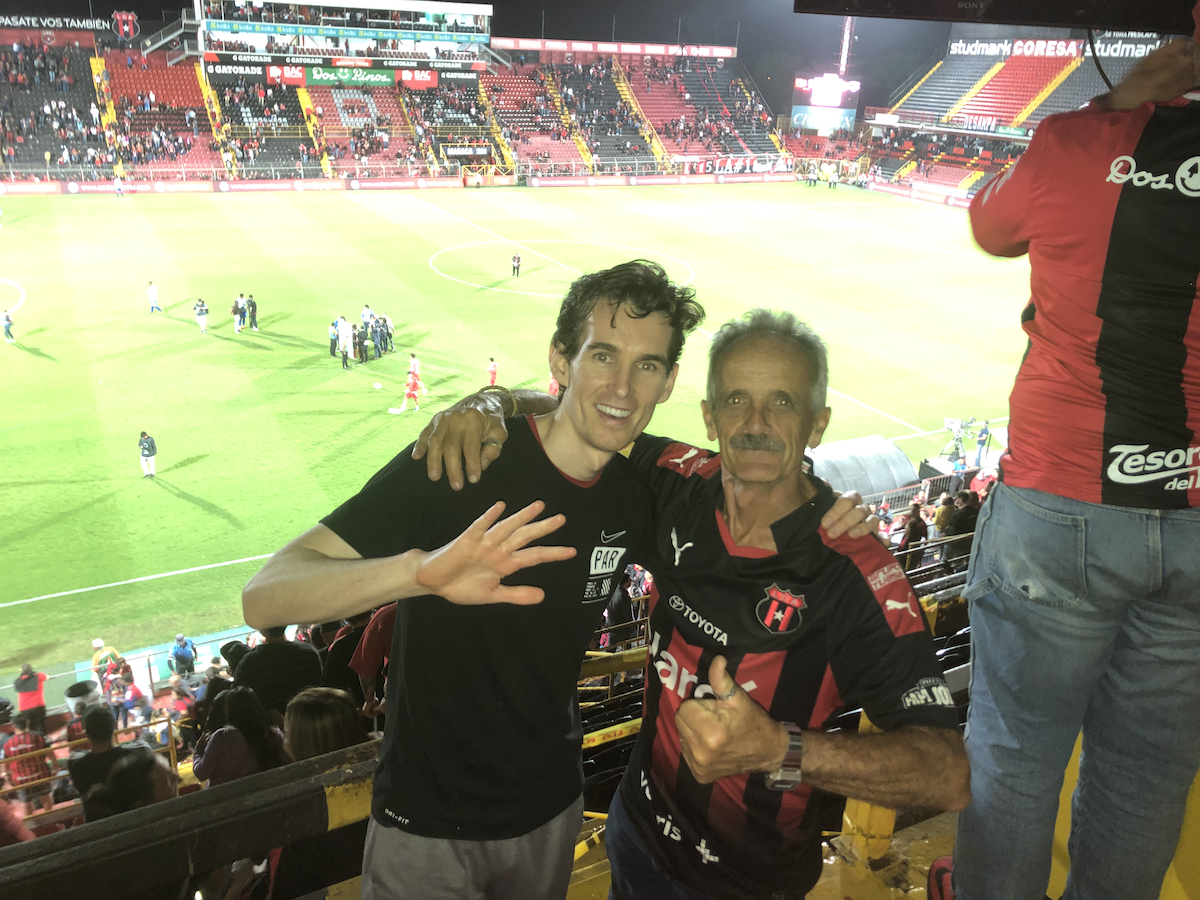 These are easy living people. Sure, there are things which irk and gnaw at them about their culture and each other, not to mention the surrounding world, but they very much choose to look inward. The team even came out to the song Happy, by Pharrell Williams.
Football opens up ways of attaining life more than many others in this world. Indeed, its cult-like obsession can shape a person, their whole existence and come to define them.
It has become our lifeblood, a source of our greatest happiness and morbid sorrow. To look at why that is can open up all kinds of avenues about society and wider pictures. Instead we take the things we like, and try to love the things we took constantly from something we describe as a release, but remains anything but.
In the current day, we have the equivalent of a football shangri la. We are reaching ecstasy within the footballing realms with a team who don't know how to conform to the law of averages.
That has begged the question from some about what happens after this season, or the next, or whenever this decides to stop for whatever reason. That can seem a frivolous way of thinking when it seems the best is still yet to come, but it may also be a wise strategy to employ.
If Liverpool are to reach their summit this season, then surely it's healthier to accept as quick as possible that it might never be this good. That's not to say what happens in future won't be enough to achieve further success, or that we're only entitled to a one shot deal with this.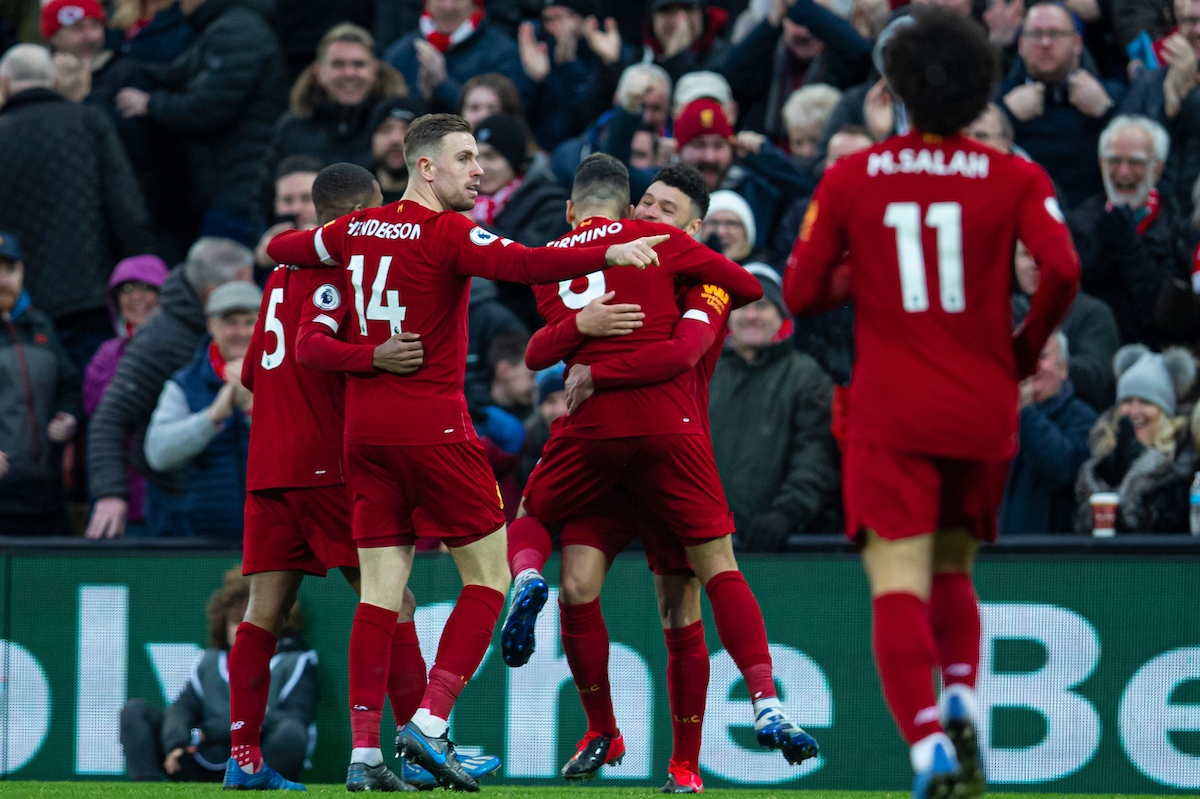 They are entirely their own beast, this team. But for us, there will be an exorcism 30 years in the making which will open many eyes up to what happens now with all of this, other than simply going again.
There's talk people of an older ilk will pack in attending when they see Liverpool win a league title again and hand off to another generation. Others might decide to put more time in with the family.
When I was introduced to friends, stewards or street vendors at Tuesday's game, the explanation of my roots were predominantly met with the term: "Liverpool, campeones".
Liverpool are indeed the top of the world tree right now, a lofty position which can only serve to leave us giddy and delusional with excitement. When it stops isn't our concern.
We can only live by the mantra of Pura Vida also, knowing the pure life Klopp and his team are giving all of us is not defined entirely by any sense of entitlement or greed.
Instead, there's an insatiable togetherness and achievement which is like nothing we have collectively witnessed or achieved before.
"Imagine being 18 years old, standing in front of the Kop and hearing the crowd singing for you. It must having been amazing for them."

📱 Subscribe here for all of our in-depth reaction as the young Reds reach the FA Cup fifth round 👉 https://t.co/TEMh9rqIOf pic.twitter.com/kDxofH4KMv

— The Anfield Wrap (@TheAnfieldWrap) February 5, 2020
Recent Posts:
[rpfc_recent_posts_from_category meta="true"]
Pics: David Rawcliffe-Propaganda Photo
Like The Anfield Wrap on Facebook