"1990 is the time for the Guru."
YOU may have allowed Guru Josh, a Jersey born musician called Paul Walden, to slip from your memory, but in late 1989 that was his message to the world.
That mantra came in his hit Infinity and, credit where it's due, it was a bold statement. It was his year. He said so. And he sort of had a point. You'll know the song if you hear it, and once it reached the Hacienda it made him a name. For a bit.
From what I can remember back then he gave an interview where he claimed that Thatcher's Community Charge policy or 'Poll Tax' was fair and equitable. It pretty much stopped being his year at that point and another guru bit the dust.
Infinity made it to the more finite position of number five in the UK Singles Chart (ask your mum), which was OK, though he was beaten by the crimp-haired crooner Michael Bolton among others.
Not quite his year then, but Liverpool were more in the running for such a prestigious accolade. In April 1990, The Reds were crowned champions for the 18th and final time until… Well, let's not get ahead of ourselves.
It's easy to say the world was a different place then. Of course, it was. So was 1960 and 2050 will be too, but the most notable characteristic about the last league win was the muted celebrations that surrounded it. When we beat QPR 2-1 to sew up the title there were cheers, of course, but nothing too elaborate. It was just another year and another title. That was all. God, those were the days.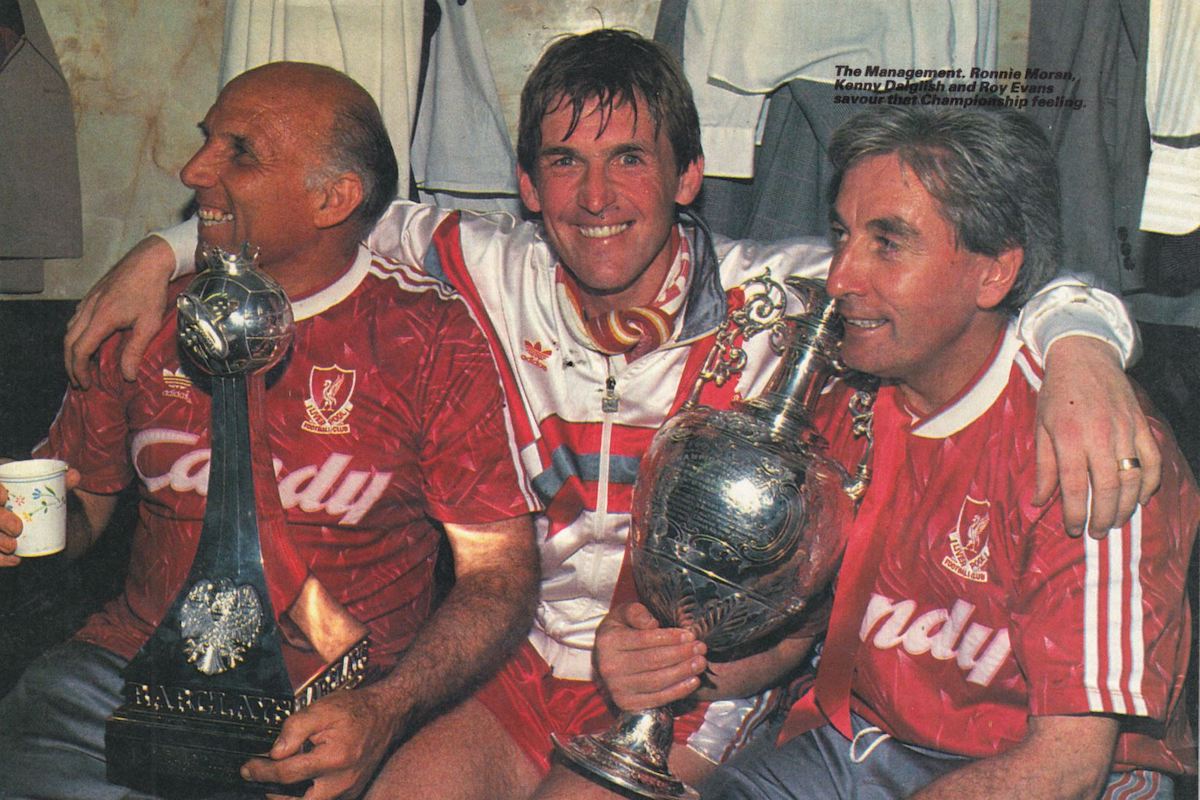 What it did do was to dab balm on the Michael Thomas itch of the previous campaign. It's difficult to convey the shock that lost title had on the club at the time. Arsenal hadn't even been in title contention since their last win in 1971 and now they were at the top table, nudging the Reds off the throne.
We'd seen off the great mid-80s Everton side and thought that the next challenge would be from the North West rather than the capital. No one saw Arsenal coming at all.
Despite the 1990 league championship, we knew there was something not quite right at Anfield. Dalglish was still in the chair but understandably looked more haunted with every passing game. Captain Alan Hansen was clearly on his last legs and, for the first time in two generations, the foundations seemed unstable.
This side was nothing special. We won that league on vapours and muscle memory.
Arsenal's title defence failed to materialise; ten defeats on the road killed off their challenge. Meanwhile, Alex Ferguson's United were nowhere near the top, finishing on 48 points – the same as their neighbours City.
It was only Graham Taylor's Aston Villa that mustered any sort of test and in the end, Liverpool won the league by nine points on 79 points. Yep. 79. Just six away from the mid-February total racked up by our Liverpool 2020 side.
Title number 18. Were The Reds back? We all said as much at the time, but we couldn't deny the evidence of our eyes.
If there was to be one game which encapsulated the edginess in the side, it came not in the league but in the FA Cup semi final. We'd already cuffed Crystal Palace 9-0 at Anfield the previous September and were odds on to face United at Wembley, but Villa Park decided otherwise.
The 4-3 defeat that day was one of the strangest games in the modern era. A goal up at half time, we were 2-1 down with 20 minutes left to play. We pulled it together though and went 3-2 thanks to Steve McMahon and a John Barnes penalty.
Ordinarily, a team of Shankly's best would play the clock down and ease through to the next round, but any notion of insouciance had long since gone. Suddenly Liverpool were second guessing all over the pitch. With two minutes to go all we had to do was keep the ball.
Nope.
Andy Gray (not that one) made it 3-3 and Alan Pardew made himself an enemy of the red world, long before his dad dancing made the nation blush, by scoring the winner in extra time.
It sent out a message across the world. Liverpool didn't like it when you went in heavy. Liverpool could be got at.
But we did win the league. Indeed, we didn't lose a league game until late October. There was to be only one home league defeat all season. No, not to United or Everton as you'd suppose, but lowly Coventry City.
That was a frustrating day and we had a few more to come, punctuated with the odd vintage Liverpool performances. A 5-2 win at Stamford Bridge was wonderful to behold as we led 2-0 in the first five minutes. Jan Molby missed a penalty too.
We knocked in eight against Swansea in the cup and six more at Highfield Road on the last day when the title was already won. Liverpool weren't exactly shite but…
But the squad was getting older. The average age of the first team was 28 and though we had Ronnie Rosenthal's goals to carry us through the last few games, there were still grumblings about Arsenal. They were on the edge of our thoughts.
If there was to be one hero of that season it was John Barnes with 28 goals in all competitions, alongside Rush's 26, which saw us through. Barnes played upfront now rather than holding a nominally left position and he revelled in it. Without him Liverpool would have still been on 17 league wins.
The collapse came in the next campaign. Liverpool fell away despite a record-breaking start – winning the first eight games. A record we matched this season. However, Arsenal lost just one league game and Kenny, as everybody knows, went in the February. No one begrudged his decision at all.
We sort of knew a fall was coming. Understandable in many ways because of Hillsborough in particular, but it still hurt.
And that's the difference between now and then. People are not only talking about a potential title now (I'm still not saying it), but looking further ahead to a new era of Liverpool dominance.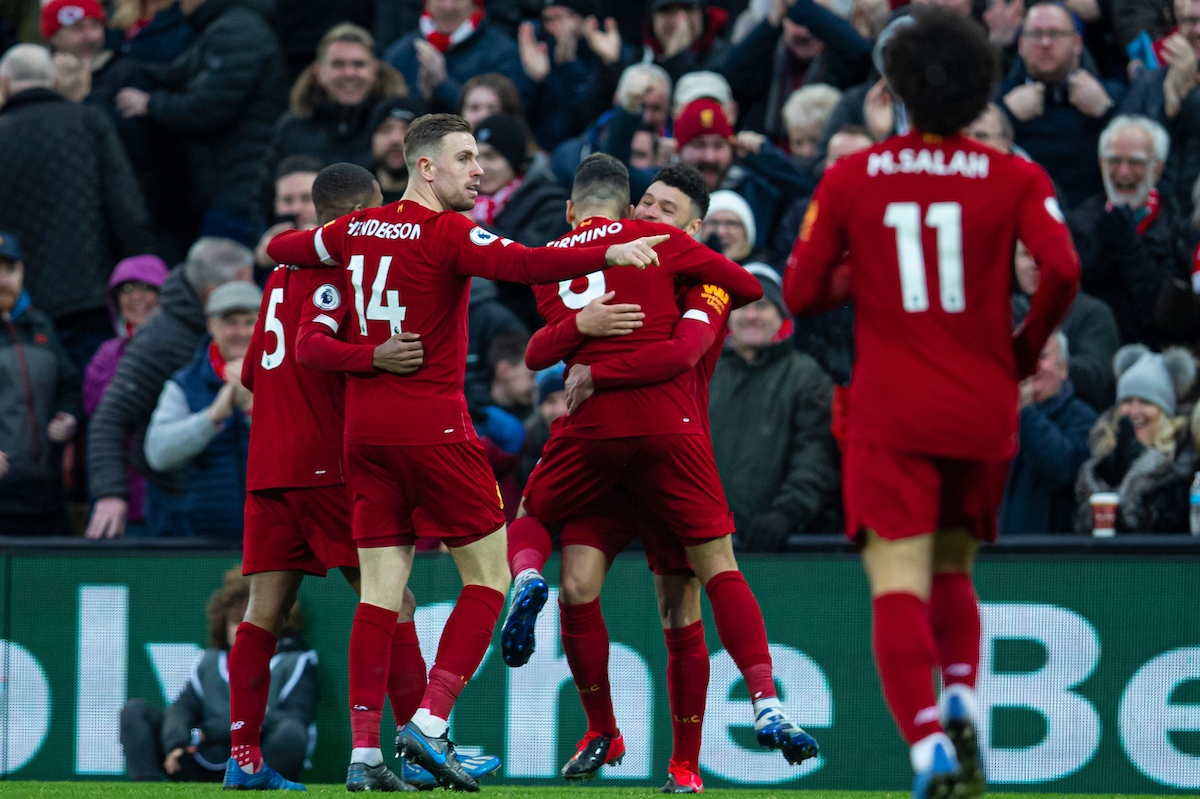 If Guardiola does go this summer or the next, he'll be replaced by someone equally potent, but hopefully Klopp will still be the man to beat. One league defeat in a season and a half is the sort of form which announces dynasties.
Consecutive European Cup finals, qualification for the next one pretty much achieved with three months left of the season, European and World Champions and the best defender and goalkeeper/baptist in the world at the club is a hell of a thing to celebrate.
The next trophy could be the one which really kicks us off, though. If we do win this one there will be a thousand times a bigger party than we had in 1990.
I know no one is thinking about next season just yet, but Jürgen Klopp will face a newer, tougher challenge then. Keeping the focus that won us one is hard but back-to-back titles is so much more difficult. Not that I'm saying it…
Where 1990 was about the end of an era, 2020 could be the start of a new age.
Maybe even a better one.
"Jürgen Klopp is the closest thing to a Shankly that our generation will ever see." 👏

🔺 The rise of Liverpool
🔻 The fall of Manchester United

📱 Subscribe here and watch our latest 'Bedding In' show in full 👉 https://t.co/TEMh9rqIOf pic.twitter.com/LCpn4RLBre

— The Anfield Wrap (@TheAnfieldWrap) February 7, 2020
Recent Posts:
[rpfc_recent_posts_from_category meta="true"]
Pics: David Rawcliffe-Propaganda Photo
Like The Anfield Wrap on Facebook