AS Liverpool march on seemingly unopposed to a long-awaited 19th league title, the ghosts of Anfield past continue to haunt regardless.
That it took until Mo Salah's goal against Manchester United for supporters en masse to pump out "and now you're gonna believe us, we're gonna win the league" says it all.
That was minute 93 of match 22 in a 38-game league season. The Reds had a commanding 16-point lead then. It's up to 19 now.
And yet still some talk of luck, of jinxes and of worries and strife.
That can only come from what we have witnessed in the past. The so nears and the so fars. The titles that seemed like a certainty and then were snatched away.
This, though, is something else. Hitting 70 points in January is the wet fish in the kipper for the doubters. These Reds are the fastest to that total in top-flight history. The table shows 24 games played, 23 games won, only one game drawn.
It's a phenomenal display of consistency. And one that deserves trust.
That trust should spread further. It's more than fair enough that supporters are now primed to keep a watching brief on club actions. After Hicks and Gillett, £70 tickets, the debacle around trademarking 'Liverpool' and so on, a healthy distrust will likely always remain.
But when it comes to football issues right now there is little to cause sleepless nights.
On the pitch, a glance at the league table tells you all you need to know. Off it, Liverpool's star names appear to be happy, content and tied down contract wise. Rumours continue regardless, such is the way of the world, but few are given any credence.
Given what Liverpool have already won in recent times, and will likely win in the near future, why from a sporting perspective would you want to leave? In fact, it seems players pitching to come to Liverpool is more of a regular occurrence these days than those wanting away.
Which brings us to Gini Wijnaldum. There is some angst around the fact that a new deal for the Dutchman hasn't already been tied up with the midfielder's contract due to expire in the summer of 2021.
His situation has been compared to that of Emre Can, who eventually left for nothing. Yet Wijnaldum is seemingly loved all around, which could never be said of Can. Not only is he one of Jürgen Klopp's go-tos, he is adored by the fans, respected by his teammates and for club and country it couldn't be going much better.
Why no contract, then?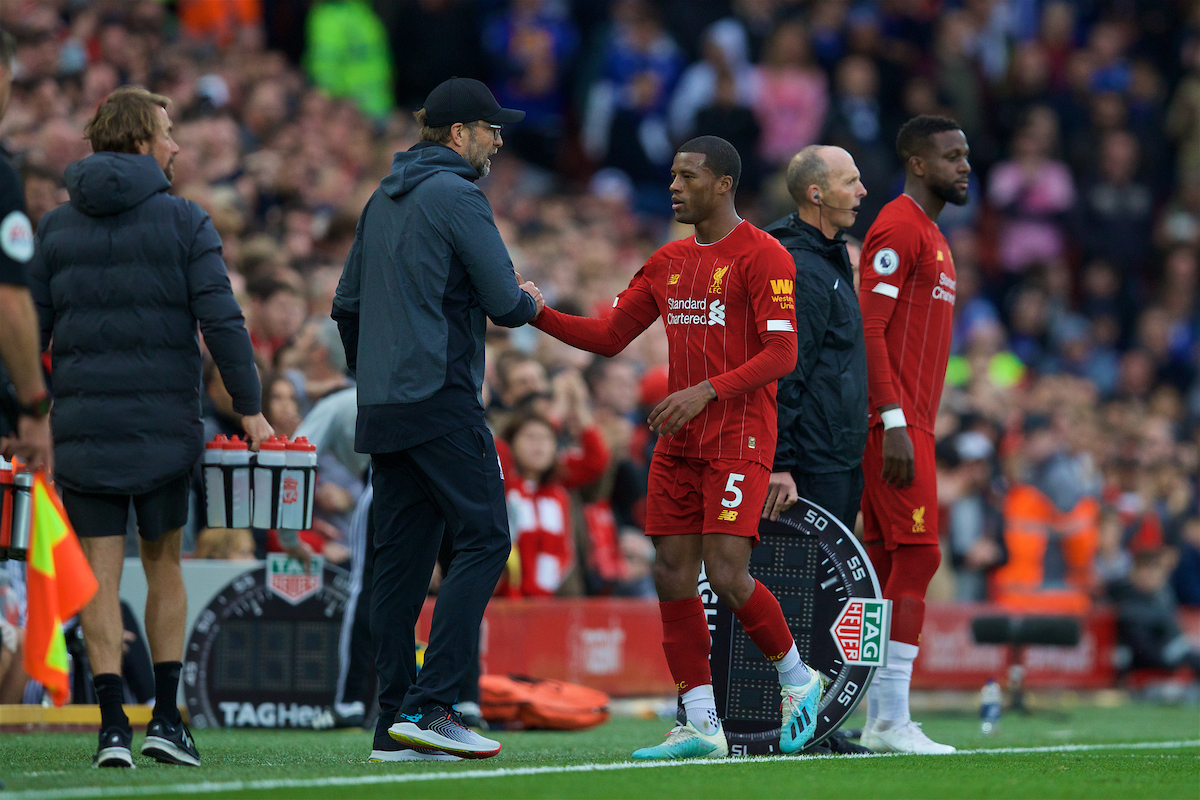 This is where trust comes into it. The club has undoubtedly made decisions in the past that are easily labelled as mistakes. Players were allowed to remain for too long. Huge contracts were dished out for little return. Players were bought and sold for too much and too little respectively.
We can hardly claim this to be the case now. Since Klopp arrived at the club there is little to gripe about regarding decision making around football business.
Wijnaldum, for all that he is loved, will be 30 in November. What is his agent asking for? Five years? If that's the case, would that make sense?
The club always has more information to make decisions with than we do. Fitness, performance, life plans, family issues, career plan – facts and figures on all of the above will influence any decision on Wijnaldum's future. From both sides.
What, potentially, could he get from moving abroad? More money? A longer contract? Could he be closer to loved ones? Is there a reason he needs to be? And so on.
The fact is, as much as we are emotionally invested into Wijnaldum right now, it's perhaps within the club's interests that some people working there aren't.
Is there another midfielder who could come in and improve on him now? What about in two years? Three, four…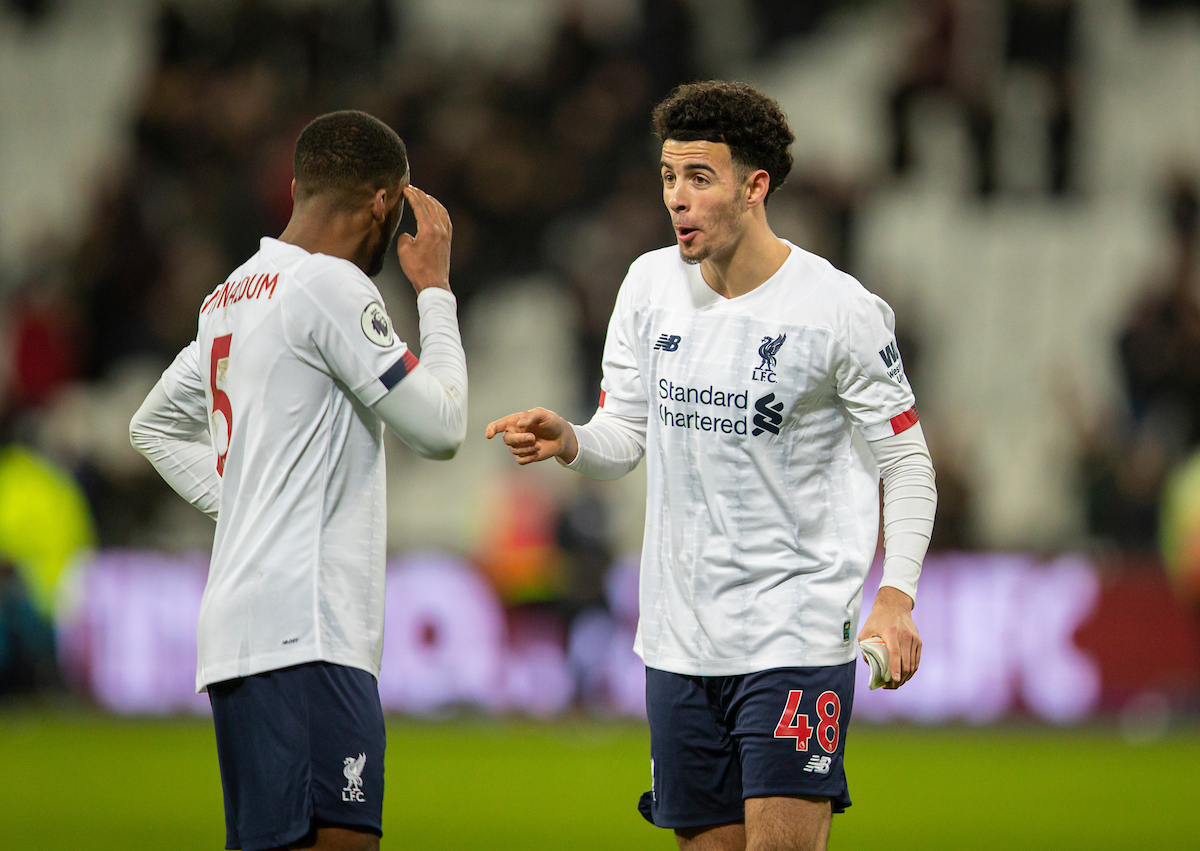 What is the bar for some of the up and coming players? How far can they go? Will they succeed Wijnaldum? When?
Klopp has already committed to Liverpool and upon doing so spoke of how important it was to be able to say he was here and he was staying for future plans – including transfers.
Pep Lijnders has also spoken of seeing the potential for the future from this team, this squad and this club.
In the past, we have panicked because incompetence has reared its head too often. We've looked in at the decisions and been left scratching our heads. Like Everton fans are now. Like Manchester United supporters are now.
Now, we need to fall into the arms of trust. The toxicity has gone. Talent is in place. The club is flying high. And there's nothing to suggest it will fall anytime soon.
And now you're gonna believe us? You should, you know. You really should.
"Gini Wijnaldum is breaking my heart a little bit.

"He's one of the main architects of this team, I hope he signs a new contract."

📱 Download our app here and watch today's Talking Reds in full 👉 https://t.co/v3xcfwjq7C pic.twitter.com/UdREtXjdLR

— The Anfield Wrap (@TheAnfieldWrap) January 28, 2020
Recent Posts:
[rpfc_recent_posts_from_category meta="true"]
Pics: David Rawcliffe-Propaganda Photo
Like The Anfield Wrap on Facebook