ANYONE who was at Leicester on Boxing Day will tell you that there was great joy in bloodying the noses of Jamie Vardy and his mates.
On top of that though, there was also the opportunity to inform their merry band of (literally) Middle Englanders that we are champions of the world.
Repeatedly.
They waved their stupid logos from their stupid phones and we just sang them the outcome of the Doha tournament.
This isn't the place to bang on about politics but suffice to say that we seem largely at odds with Leicester's leanings and needed little excuse to remind them of the footballing pecking order.
There was a time when a trip to Filbert Street would be more of a routine affair, but it was hardly a surprise that the volume was cranked up a notch.
Since their 2016 title and recent improvement under Brendan Rodgers, they've become something of a rival. Not an entrenched one, as such, just a passing annoyance. A frown when glancing at the fixture list.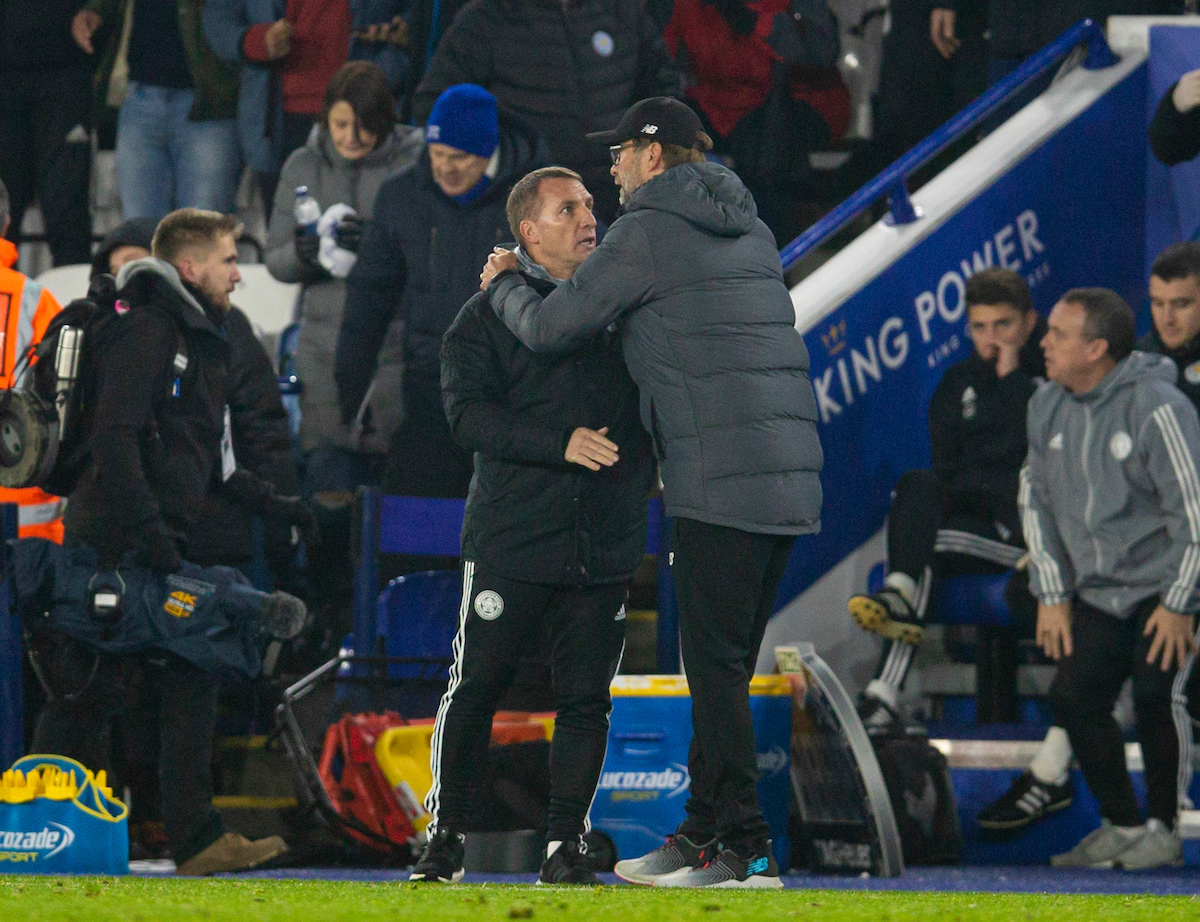 As the crowd disappeared into the night, red hearts were merry due to numerous factors. A win, a clean sheet and a bit of a hammering was one thing, but putting down a potential rebellion was equally enjoyable. You're good, but you've just been schooled.
That's our business, though. Jürgen Klopp didn't care either way. He didn't mind who we played. He only saw the three points and the performance, before shifting his focus to Wolves.
I like that. It's how it should be and it's the same for every opponent.
While we were shouting at the Annie Road end on Sunday, he was too busy working out how to get behind Everton. Equally, as we bawled every expletive imaginable at Martin Atkinson at Old Trafford earlier this season, the manager was thinking about Adam Lallana and how he might give us a much-needed edge.
Dispassionate when needed, euphoric when successful. We'll take care of the rivalry stuff, mate. You get on with the trophy thing.
We play Everton and United in the same month and both raise our hackles like no other clubs. It's far from conclusive, but many see United as the chief rival since the vicious battles of the 1980s and their reemergence in the 1990s. Others look closer to home and stare across Stanley Park with a higher level of disdain.
Personally, I have no favourite. The biggest rival is always whoever we're playing next.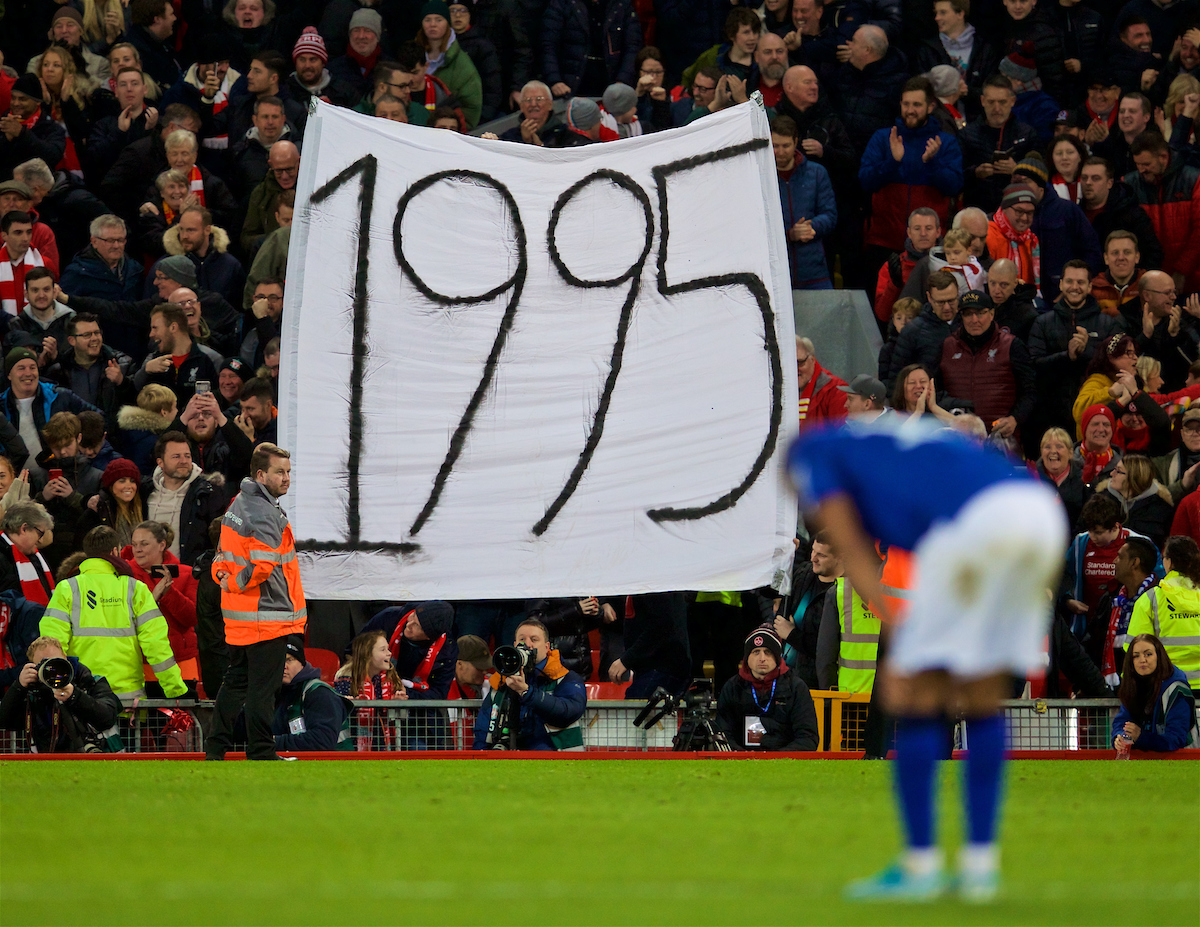 Everton and United will always be the main adversaries, but the choice of a third option isn't so clean cut. Children of the 'Rafalution' may point an antagonistic finger at Chelsea. Those caught up in the modern zeitgeist may put up an extra one towards Manchester City.
Not me, though. City will always be glossy kits, Maine Road, Peter Barnes and useful points, while Stamford Bridge will always be associated with Kenny in 1986 and that smile.
These things are largely generational by birth. Most of my mates still can't stand Forest or Leeds, but they can't hurt us now.
No, for me it's Spurs.
Never liked them, never will.
I've no idea why. They seldom wound us, and they have players I quite like, but there's something about them which sticks in my already overcrowded craw. I just can't get on with them.
Maybe it's their London swank, Harry Kane or Redknapp or whatever, I don't know, but they just bug me.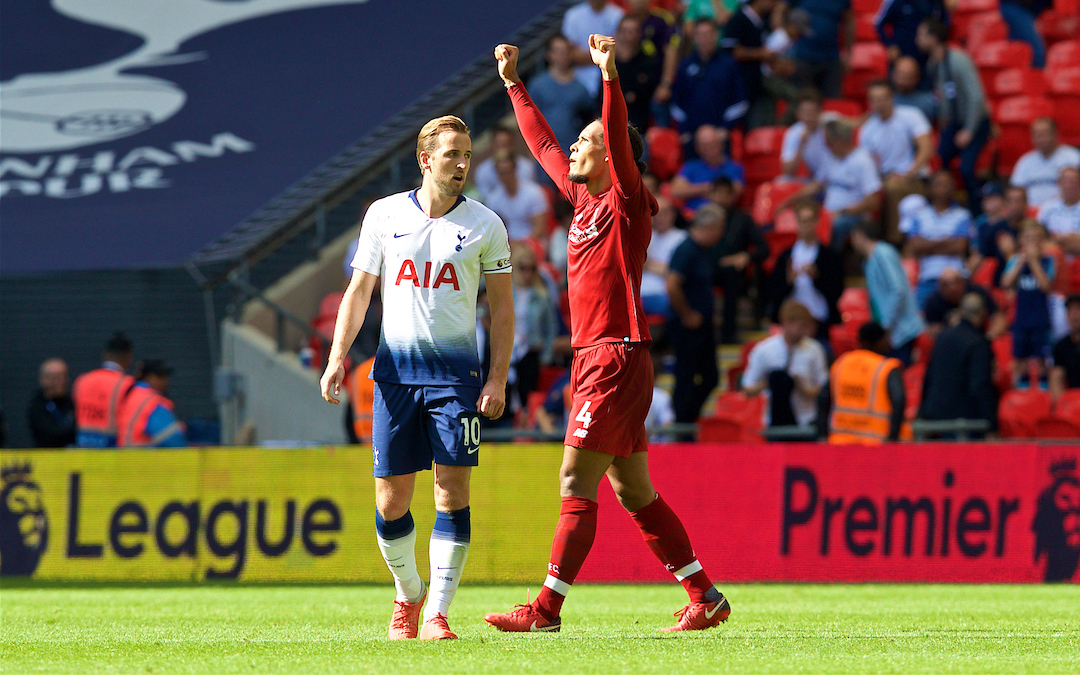 And now they have Mourinho – the master tactician turned panto villain – so what's not to dislike? Even their fans aren't overly keen on him. Maybe that's the common ground we can meet on. It's a New Year, after all.
But Jürgen doesn't care. For him it's just another set of lads in a different shade of shirt. Gobshites who are holding our points.
It's different for players, too. Difficult though it may be to stomach, Steven Gerrard gets on famously with Wayne Rooney. He even calls him, God help us, 'Wazza'.
Carragher and Neville are now firm friends despite the intense hostilities of their playing career, and any glance at those strangely fascinating 'Inside Anfield' clips on YouTube will tell you that pregame hugs between both sets of players are hardly rare. It's like a Mafia wedding there at times, even though we'd prefer it if there were thousand-yard stares all over the place.
Good.
Sometimes emotion does you no favours.
Klopp and Guardiola recently joked about each other's trophy haul at the Football Writers' Association Awards dinner with what we can assume to be genuine affection. Elsewhere, Klopp was seen to hug Carlo Ancelotti almost lovingly in the tunnel after the game before they went their separate ways.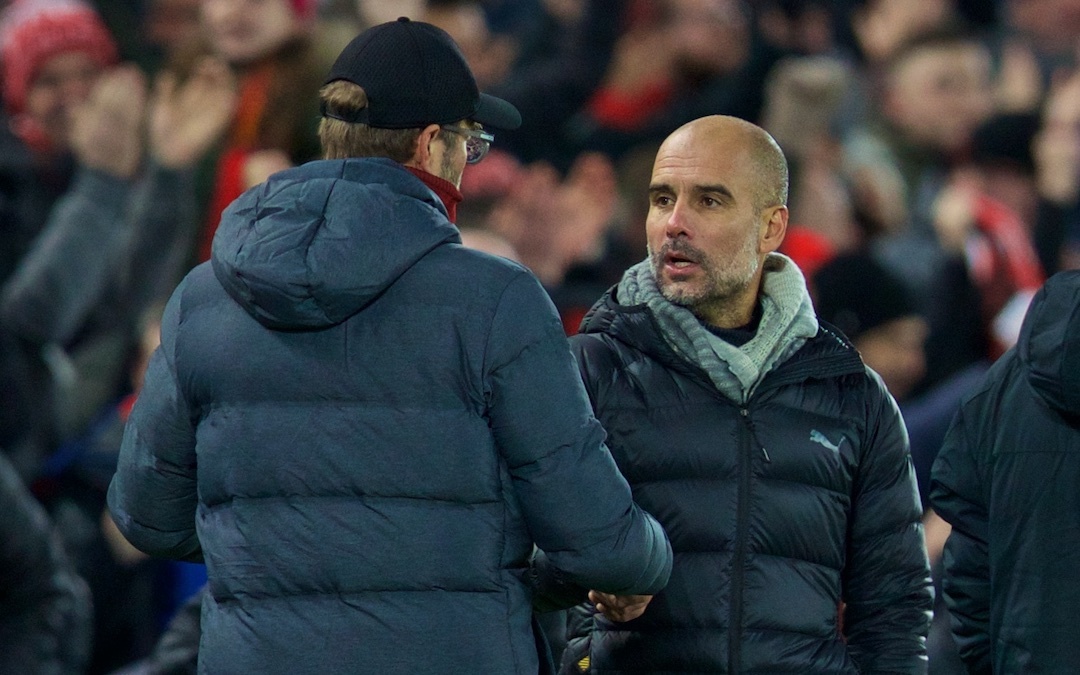 No matter how the press wants to shape the narrative, there is a respect between them all.
I'm guessing you and I would be terrible managers. Would you be hugging David Moyes after a soulless 0-0? I know I couldn't do it.
So, with 18 games left to play and the pressure increasing bit by bit as the finishing line draws closer, it's that temperament we need within the club.
Kenny and Rafa loved a fight, but sometimes it worked against them. Jurgen's handshakes and hugs may be partly for show and morale, but there's a steely resolve under there – a focus. Just win this one. Collect the points and move on.
There's going to be a lot of talk about bottling it now. There's going to be a day when the lead is cut down by a few points, but there's no way Jürgen will 'do a Keegan' and splutter like a schoolboy explaining where his missing homework is. The games are just units to him.
Palace will be treated like they were Bayern and vice versa. Emotion won't enter into it. Just keep them calm and get us over the line.
I hope we batter Spurs, though. Absolutely batter them.
"Pep Lijnders said that 'our identity is our intensity'.

"The derby proved that we're not going to get outworked, no matter who wee see on the pitch." 👏

📱 Subscribe here for all of our in-depth reaction to Liverpool's 1-0 win over Everton 👉 https://t.co/TEMh9r97WH pic.twitter.com/IhvD1RCBUh

— The Anfield Wrap (@TheAnfieldWrap) January 7, 2020
Recent Posts:
[rpfc_recent_posts_from_category meta="true"]
Pics: David Rawcliffe-Propaganda Photo
Like The Anfield Wrap on Facebook