TRUST
noun
Firm belief in the reliability, truth, or ability of someone or something.
JÜRGEN Klopp's first press conference is timeless.
It is a masterpiece that should be framed, the quotes should adorn the walls of museums with the audio played back on a constant loop – his Colgate smile beaming at every turn.
Some of the gems dropped by the German on October 9, 2015, seem to have become increasingly appropriate over time, as if Klopp knew exactly what the future would hold and wanted each quote to take on new meaning as time passed.
There is, of course, one quote people always turn to… "We have to change from doubters to believers. Now."
Belief is, in a way, directly linked to trust, but there is another definition… "An acceptance that something exists or is true, especially one without proof."
There is probably an increasingly small core of Everton supporters who travel to Anfield (sometimes twice) every season with the belief that they'll see their side beat Liverpool. They are yet to see any proof for 21 years though, and I doubt that they wholeheartedly trust any incarnation of their team to finally achieve that feat.
Conversely, there was a small part of my brain that believed Liverpool could overturn a three-goal deficit against Lionel Messi and Barcelona without conceding to reach the Champions League final, but I don't think I trusted that part of my brain or even the team enough to genuinely believe it would happen.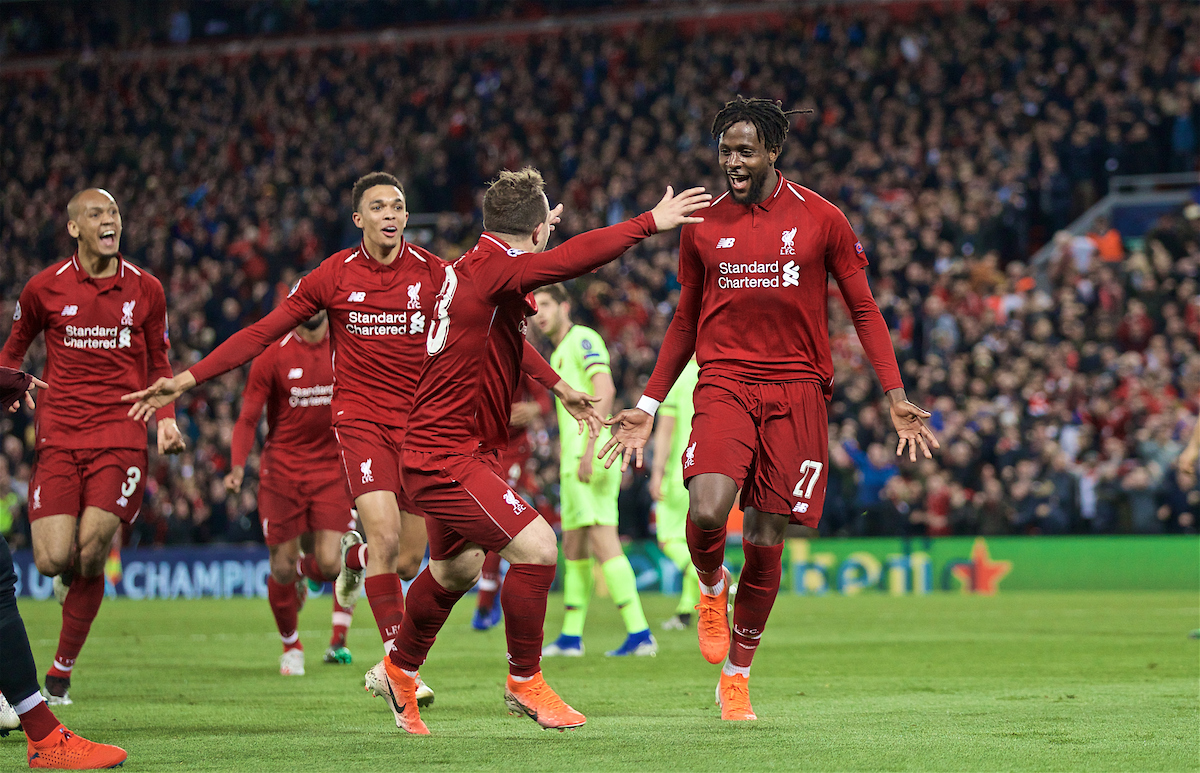 As I said apologetically in my post-match words that evening, I won't let that happen again.
The trust in this team is there now. I trust Divock Origi to turn any game on its head. I trust Gini Wijnaldum in the big moments. But perhaps most importantly of all, given the chat in the buildup to the Everton game, I trust Jürgen Klopp to pick a team to win any football match.
It doesn't make you any less of a supporter not having that same trust in the manager, nobody's brain works in the same way and everybody has different life experiences to draw on when deciding who and what they put their trust in.
But with every passing game, the manager and the players are earning the trust of every single supporter. There's nothing this squad can't achieve and they've now got full backing to go and do that. Everybody working for each other, if you will.
That part of the famous Bill Shankly quote is important. It's importance grew with every passing minute of yesterday's game and was at its peak in the aftermath of the win. Because this team are working for each other now.
We often give footballers a pass for occasionally being selfish. He's got to think about his own aspirations, all good strikers should think about scoring first, if you don't buy a ticket you don't win the raffle and so on.
The problem is this Liverpool team oozes unselfishness. It's not in their makeup, their mentality to put their own interests before that of the team.
Luckily for Curtis Jones, Klopp clearly instructed them to shoot from distance, knowing that Jordan Pickford's tiny limbs would either struggle to reach a shot or parry it back out to a red shirt to tap in. That wasn't selfish play, it was smart, playing the percentages.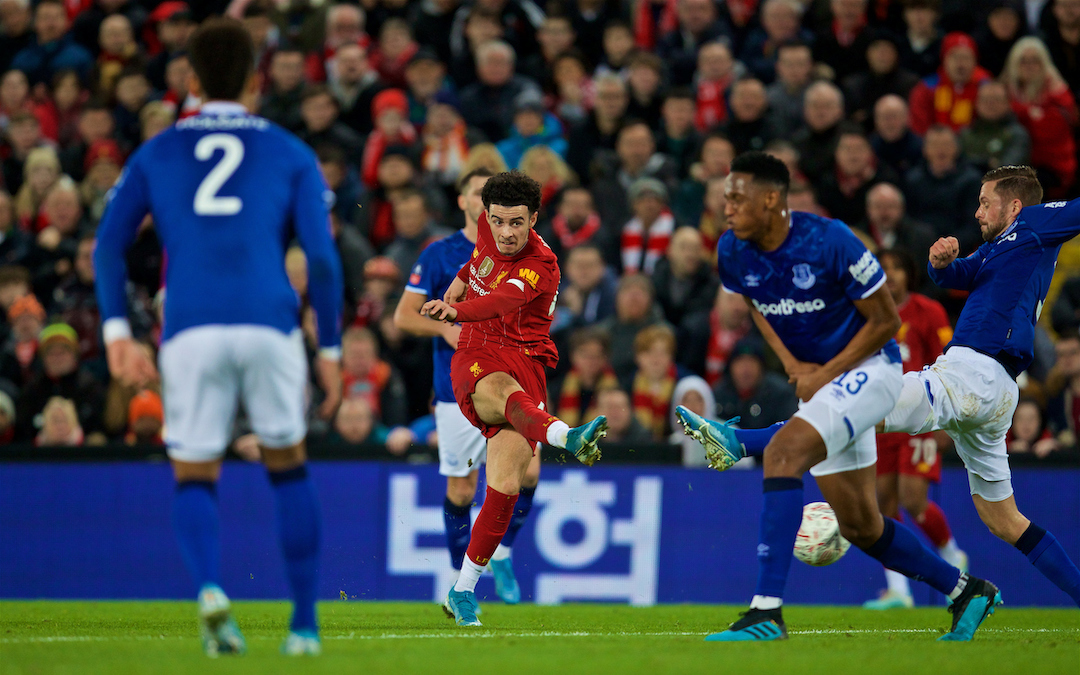 And his teammates knew that. They would have trusted him 100 per cent to have a pop from there, trusted that he was making the right choice in that moment. They trusted his ability to win that game for Liverpool, even at the age of 18 years old.
That trust may be born on the training ground, but it is ultimately earned on the pitch. That is down to the manager and his coaching staff, those who prepare the players and select the team.
Klopp has worked with some of these lads for four and a bit years now, he knows these are the ones he can rely on because they've proved that over time, and anybody who didn't prove that to him has been shown the door.
At the time, some supporters may have disagreed with those decisions but they've all been made for the benefit of the team and the club, and we're seeing the rewards of that policy now.
The manager trusts these lads because they are his lads. Because they have adopted his methods and they execute what he asks them to do. They trust him because it's working.
And we trust him too because we're winning. Because we've fallen in love with this Liverpool team and are enjoying every minute following them. That's what this is all about.
Klopp has not only turned doubters into believers, he has taught supporters how to trust again.
Everyone is working for each other, and everyone is getting a share of the rewards.
"GETT INNNN!

"How good was that? No wonder they hate us." ✊

📱 Subscribe here for all of our reaction to Liverpool beating Everton at Anfield AGAIN 👉 https://t.co/TEMh9r97WH pic.twitter.com/fBO4rNFCqH

— The Anfield Wrap (@TheAnfieldWrap) January 6, 2020
Recent Posts:
[rpfc_recent_posts_from_category meta="true"]
Pics: David Rawcliffe-Propaganda Photo
Like The Anfield Wrap on Facebook