THERE was to be no taming of the shrew and now it's caused a right old tempest.
Thank you and good night.
Liverpool may have surrendered a two-goal lead last Sunday, but that's now a mere footnote to the barney it's caused since. Jürgen had his week off in Rhyl all booked and now he's been asked to work instead. He's said no and will continue with his plans of a rest.
While that pretty much seals the matter, it's sparked a war of words about just how seriously The Reds should take the replay and the competition. It's one of those situations where both sides are right to some degree. Good points all round.
But what about the view before the game?
Surely, it wasn't beyond the realms of possibility that the tie might finish in a draw so there must have been a contingency plan in place. The 2-2 wasn't just an emerging problem sent to stymie the great and good at the club. After all, there are only three possible outcomes to any game so a 'what if' discussion must have been held somewhere.
It's no shock to learn then that, according to James Pearce, Jürgen has the immediate backing of the owners to play Neil Critchley's side, even if it risks an exit to the League One side. If x becomes y, we'll go with z and they're fine with that. No further discussion needed.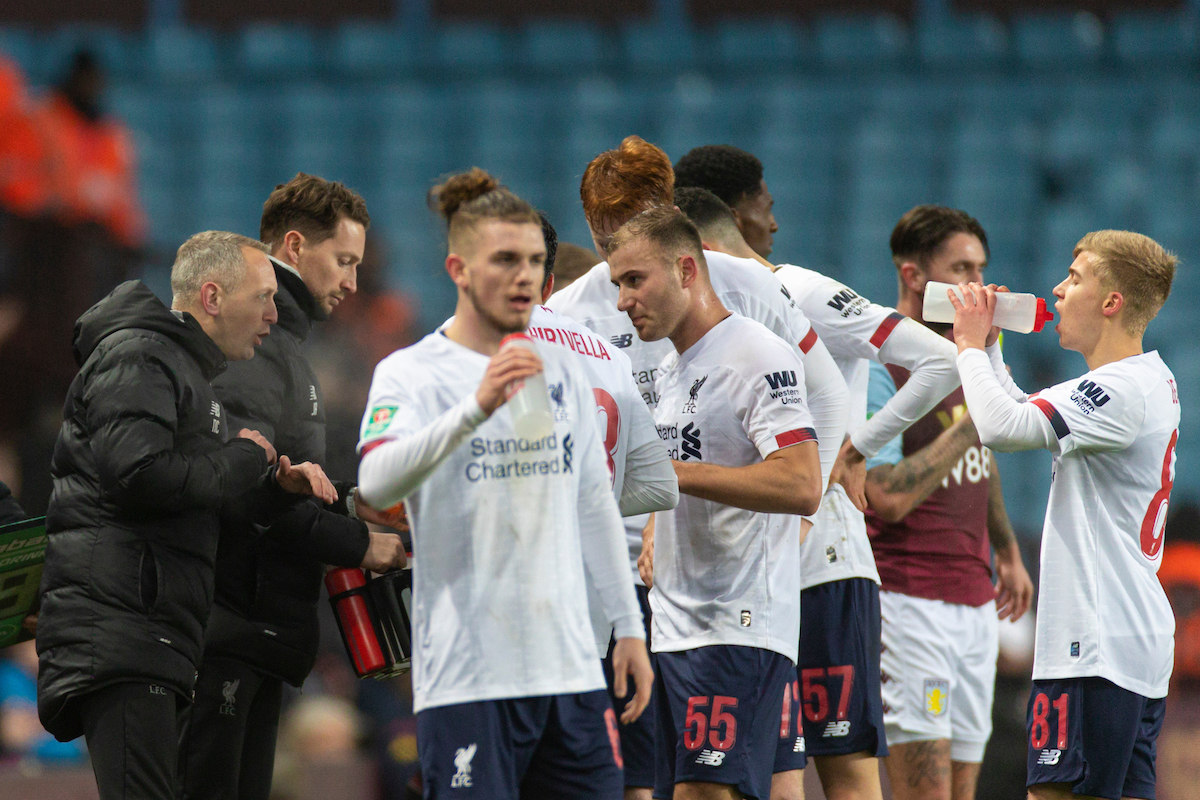 And yet, fume aside, it does throw up some interesting discussion points. Let's start with the most important group of people. Us.
Is it fair to ask fans to have paid full whack in the previous round for a competition with which the club has no interest other than an obligatory one? The derby win was charged at full rate, so it seemed to be in keeping with the club's views of the competition's importance. The cup meant something for them to charge full price.
Cutting it for the replay – which is only fair – is a bit harsh on Shrewsbury. They went toe to toe with a representation of the World Champions (not the actual first team despite that commentator's claims) and were expecting a decent payday as a reward?
It looks a bit like sulking if we take our ball away and refuse to play when they've busted a gut to get there in the first place. Even more so if we refuse to pony up with decent pay receipts.
The debate was covered by Craig and Robbo on Monday's Talking Reds video. Craig wanted to see Liverpool win the FA Cup and hopes something can be sorted out. That's a perfectly legitimate wish.
The competition may be devalued to the extent that we need constant reminders from the broadcasters to tell us that it isn't, but it's a trophy nonetheless and would look nice alongside the main two at the end of the season.
Liverpool exist to win trophies. That's the maxim. There's one here and it should be ours until another club says so. After all, the League Cup has already been tossed off because of a scheduling issue. Going out to a lower league club is a little less embarrassing than falling to a calendar clash.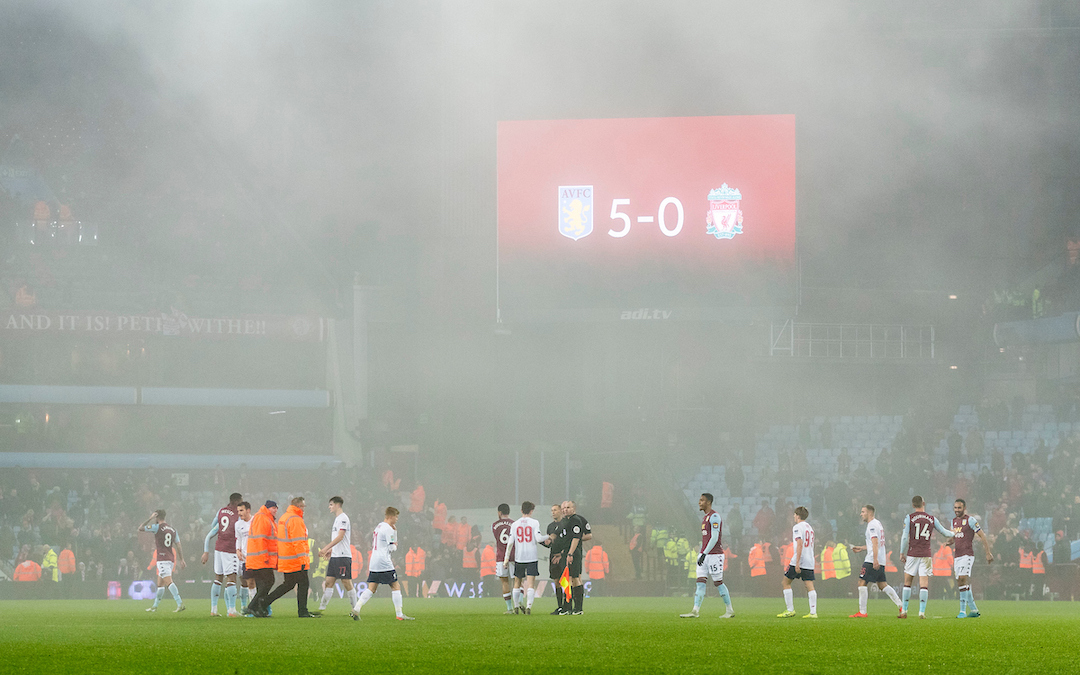 And yet.
There's nothing more annoying than being told you can have time off only to have it cancelled. No one wants their boss to call them when they're in the throes of a much-needed lie in. It's even worse if your superiors have been telling you all year that that week in February is all yours.
Liverpool are top of the league. Liverpool are European Champions. Liverpool are World Champions. Liverpool are knackered.
It's a wonder some of our lads made it back to the dressing room after the final whistle at Molineux without needing a bit of a sit down first. Andy Robertson, one of the fittest lads in the squad, had been legged all night by Adama Traore and must have looked forward to his duvet more than most. Doesn't he deserve that?
Part of our success this season has been due to our incredible fitness and stamina as evidenced by the number of late goals in games. The squad desperately need rest and recuperation and must have been looking at the winter break like it was a desert mirage. Now that's been taken away from them.
Or has it?
We may have had the big guns on the bench in Shropshire, but would that necessarily be the case at Anfield? Were Mo and Roberto exhausted on Monday morning following their respective 11 and five-minute cameos on Sunday? What's more, there are other first-team players who may be grateful for some time on the pitch.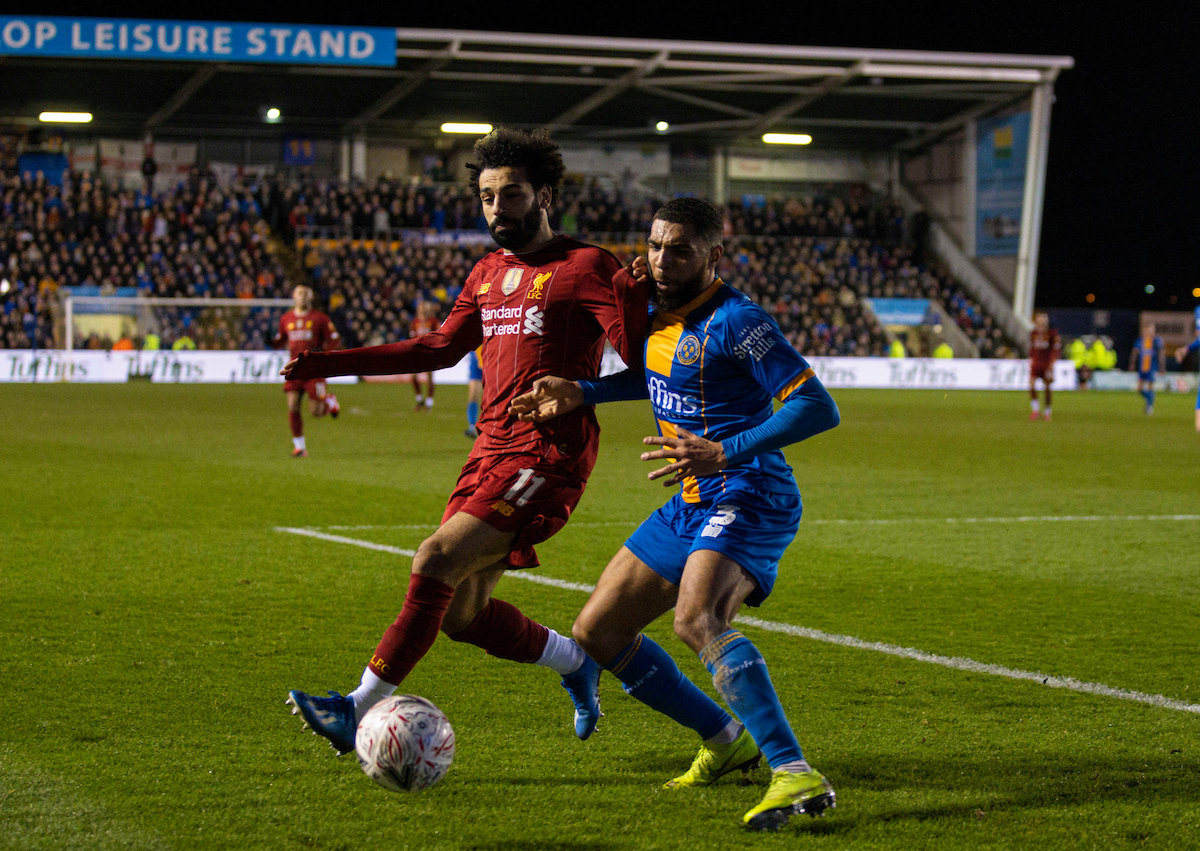 Adrian may have played his last game this season now. Matip, Lovren and Fabinho stank the ground out as they returned for long layoffs and clearly need to play. Meanwhile Shaqiri, Keita and Minamino are unlikely to be the first names on the team sheet over the coming months so it might have been nice to see a bit more of them. Not everyone would benefit from time off.
The real issue has nothing to do with Liverpool at all. It's the relationship between the Premier League and the FA which should be called into account.
Back in March, Premier League clubs were told to respect that break and give their sides time to rest rather than playing cash-spinning friendlies elsewhere. Liverpool have the luxury of not needing to do that, so it's only natural that Jürgen wants to abide by that ruling.
The FA have no real say in what Liverpool do in terms of team selection, but you'd at least think that the two bodies could have a chat. Newcastle, Spurs and Southampton are in the same boat as us. The Saints would get less time off than us if they went full strength in the replay. And they may need to.
And, of course, there's precedent. Had FIFA and the English Football League come together to discuss a scenario where we could play strong sides against both Villa and Monterrey then maybe we'd still be in that competition too. No, instead we were part of a 'whom does baby love most' tussle between two separate authorities with supposedly the same interest.
The charge will always be the same now – "Jürgen Klopp doesn't respect the domestic competitions" – which certainly looks the case now, and you might be fine with that. I am.
Let's look at the FA Cup. In 1986, I wanted us to win it more than anything else in the world for obvious Everton reasons. I was gutted in 1988 when we lost the chance of a second Double thanks to a Lawrie Sanchez header. I believe he's mentioned it a few times. Ever since then I've lost interest.
Have Liverpool devalued the competition? Well, it wasn't Liverpool who decided to play the semi finals at Wembley. That was a bizarre decision. As our lads left the pitch after the 2015 semi, Villa fans gleefully sang "we're going to Wembley" while being in, y'know, Wembley.
It wasn't Liverpool who played the final on the same day as other league games, nor was it us who moved the kick-off time to teatime to include those all-important foreign markets. Never mind the poor saps from the North West who couldn't travel back after the game.
If anyone's devalued the cup, it's the FA itself. We've just been made to make a choice and been left to get on with it. Again.
And Liverpool fans have no reason to appease the FA given their role at Hillsborough. They were the first rung on the ladder for the events of that day by choosing a stadium with no safety certificate in a venue which wasn't fit for purpose. If we dropped the competition altogether, I'd accept it with a light heart.
But we'll have to see. You never know. The kids could beat Shrewsbury and then Chelsea after all and no one will remember any of this.
The Premier League comes first and then the European Cup, and if Jürgen says we need a rest then that's good enough for me.
Fans of other clubs might be outraged by that, but this war wasn't of our choosing. We were just told to pick a side.
"The manager and the first team want the winter break that was promised to them by the Premier League, it's not unreasonable."

📱 Download our app here and watch today's Talking Reds in full 👉 https://t.co/v3xcfwjq7C pic.twitter.com/EW0B1VmxDR

— The Anfield Wrap (@TheAnfieldWrap) January 27, 2020
Recent Posts:
[rpfc_recent_posts_from_category meta="true"]
Pics: David Rawcliffe-Propaganda Photo
Like The Anfield Wrap on Facebook