THE league, the league, the league…
All we talk about is the league. Of course it's all we talk about.
It's been so long. We've come so close. And sometimes it felt like it was never going to come home again. Now it is. Surely it is. You know the numbers, you know what's needed. And it's hard to doubt these lads.
The Reds demonstrated again last night that they have that something special, that something extra, that little bit more. A fire that burns inside, that spurs them on even when it's seemingly not their day.
The players, the manager, the coaches – everyone. It's now the culture at Liverpool FC – everyone is dragged up, dragged along, and they'll surely get over the line together now.
With that in mind then, forget the league for a moment. That's what The Reds have to do this weekend. Forget the league. Because now it's the FA Cup.
I know, I know. It's been devalued. It's not what it was. Etcetera and so on. But come on. Look how good Liverpool are. Look how good the lads on the periphery are. Look how good the young guns coming through are.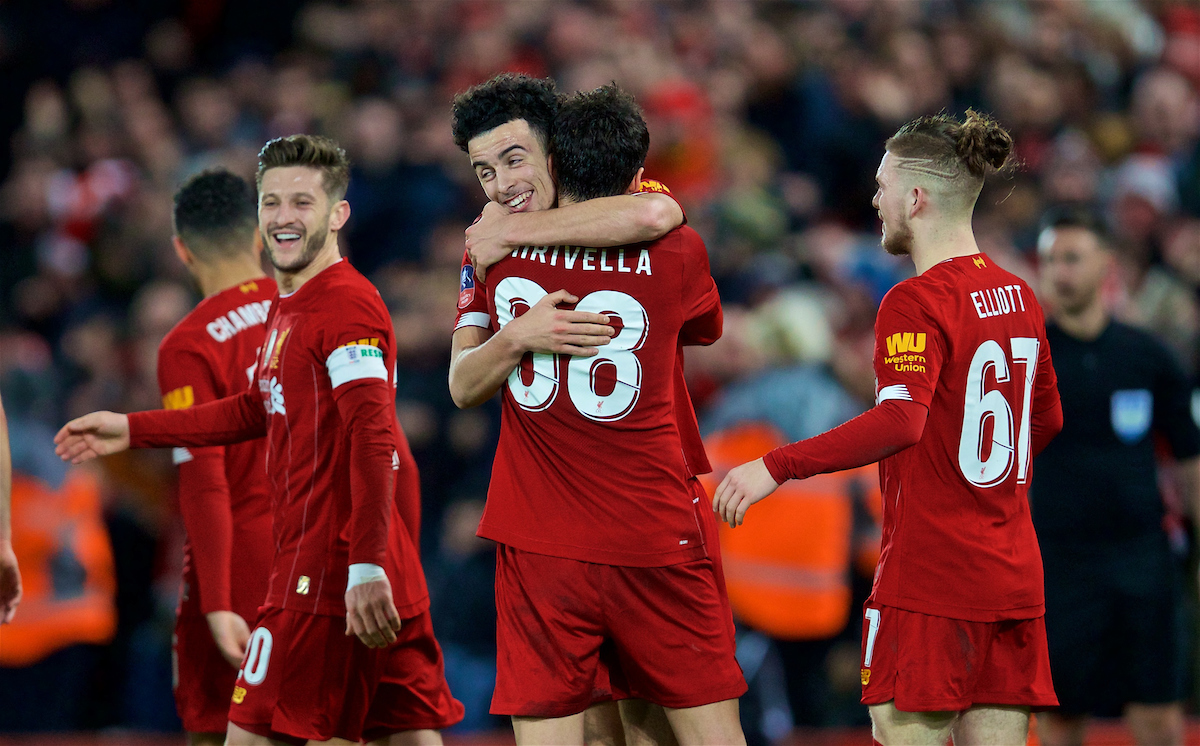 And remember that glorious win over Everton.
Do you think Curtis Jones wants to win the FA Cup? Do you think he fancies scoring the winner at Wembley?
We both know the answer. Imagine it.
It may not be top of a footie-mad kid's wishlist in 2020, undoubtedly that has changed. Roger Hunt once talked of winning the FA Cup being comparable to winning the World Cup, such was its glamour, significance and stature in the game.
We're a long way from those days with the all-consuming Premier League and Champions League leaving the domestic cups glinting in the grass.
But think about it. Have a little daydream. Ten-year-old me loved it when Liverpool won The Double in 1986. It was huge. Massive. It sparked parties in the street and me banging on Bluenose's doors.
Wouldn't some 10-year-old kid from Merseyside love it now if Liverpool won the league AND the FA Cup this season? And never mind him, I know I would. You would. We all would.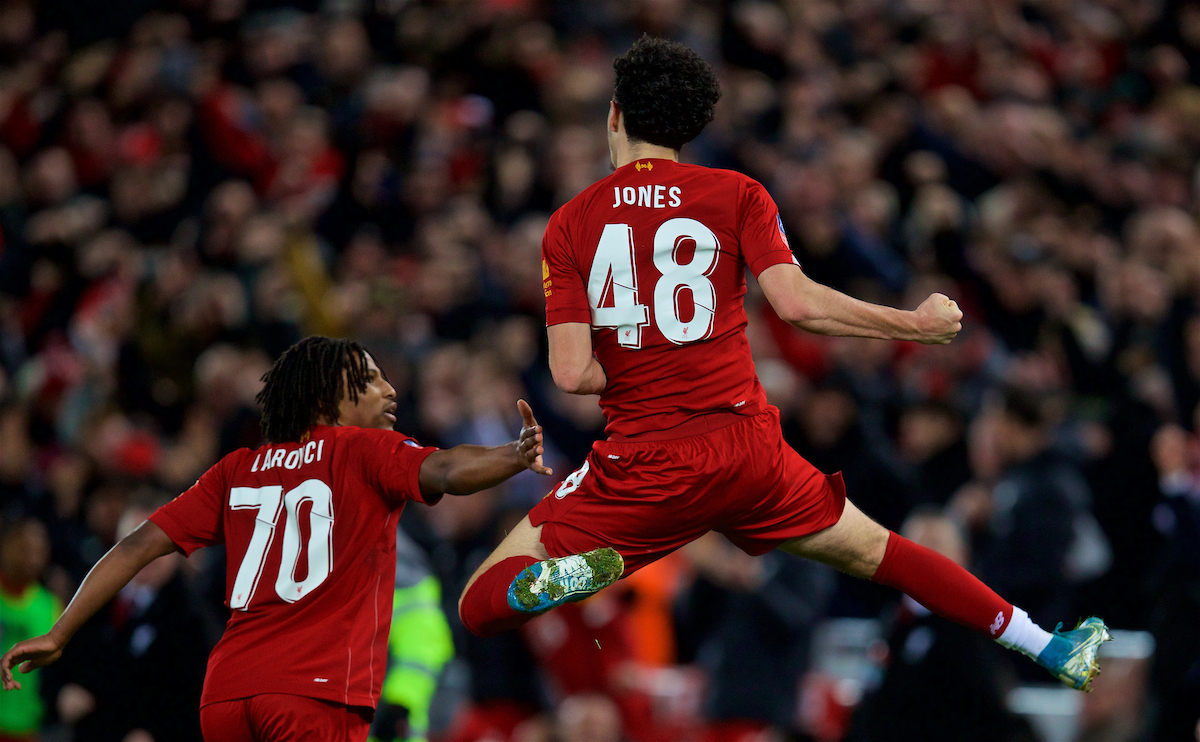 Ex pros are being wheeled out week by week to talk of how you define greatness; of how this may not be as good as that side, or how it must do this, or do that before it can be considered great.
Bollocks.
It's nonsense. This side has won the European Cup, the Super Cup and the World Club Cup, clocking up 97 points last season – enough to win the thing in any other year – and bettering that pace this campaign.
It's a great side now. Right now.
But imagine putting The Double in the cabinet. Or even The Treble. The greatness conversation could be locked away and we could all crack on with enjoying ourselves.
This is how Liverpool should be thinking now. And I reckon it is.
The words from the players lately can't fail to lift any Red. They've talked about being addicted to winning. They've talked about treating winning trophies like just another match. They trust themselves to find a way.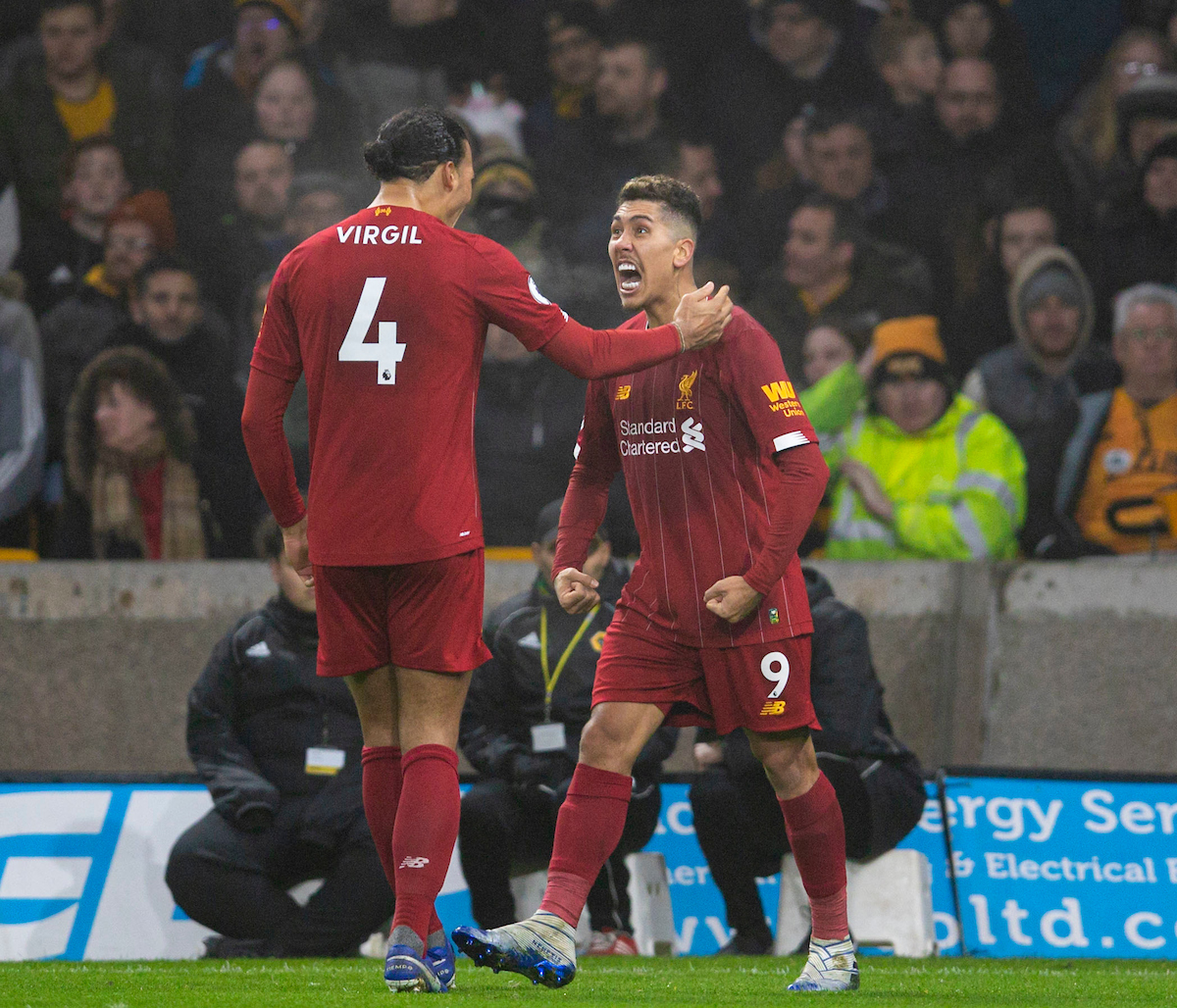 The collective mindset – the big head of Liverpool FC – is in the right place. It's taken a long time but now it's screwed on, let's make the most of it.
Jürgen Klopp can field a strong side on Sunday while giving everyone who played at Wolves a rest. Win at Shrewsbury Town and it's only four more hurdles to jump…
If you argue it's a distraction, not a priority or say you're not arsed about the FA Cup this season, I totally get it. The league, the league, the league, the league.
But imagine the bus on Queen's Drive or The Strand this summer. Imagine two trophies. Or three. Imagine Jones, or Harvey Elliot or another unlikely hero being key to it. Raising a bottle to the masses as a bona-fide cup winner.
Imagine what it would do for morale, for the club's status, for those players' careers and for our pride as supporters.
The FA Cup is an opportunity, not a threat.
The number of games argument is fast becoming redundant. In fact, there's an argument to say Liverpool are better with more games to tackle.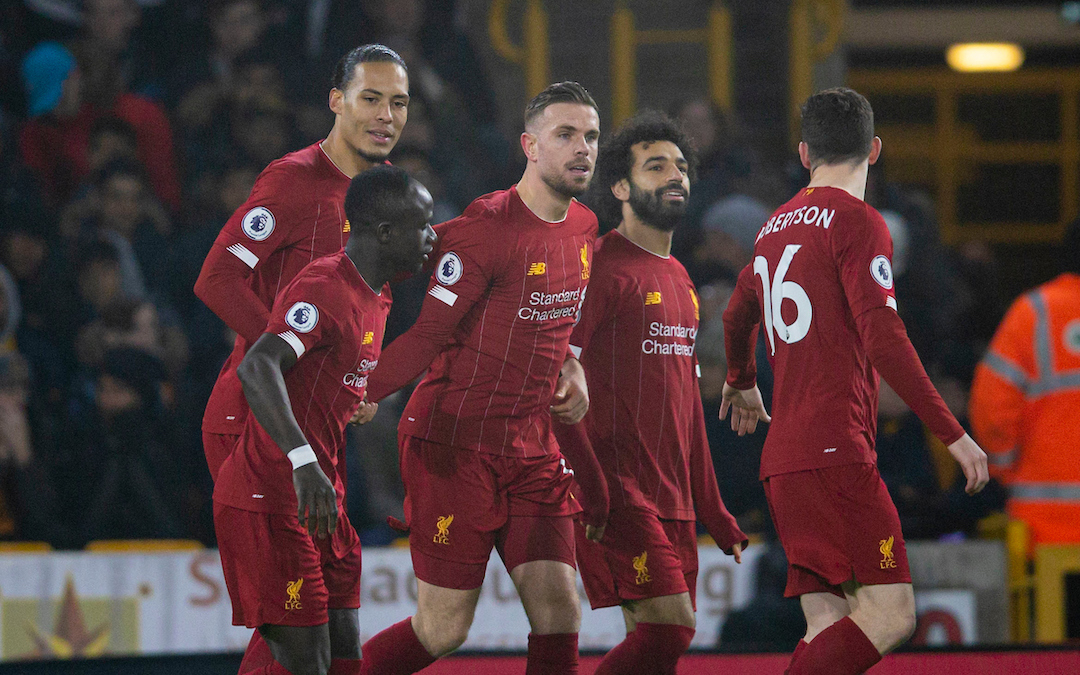 Klopp has hinted at it many times with his talk of rhythm. And more recently he spoke of the struggle to keep intensity at match level when games are too far apart.
Intensity may be our identity, and there's no doubt the players pour everything into sessions. But psychologically it's surely that touch off – the competitive dial can't be hitting the red zone like it does when an opponent stares you down in front of a 55,000 crowd.
Jamie Carragher has spoken in the past too about the 2001 Treble season. That side racked up 63 games from August to May, and eight of Liverpool's players, including Carragher, played in 50 or more of them.
Carra spoke of how it was routine. You finished one game and wanted the next. You won one trophy and you wanted another. Footballers want to play football. And once they win, they want to win more.
That's surely where Liverpool are right now. And that's why we should be all in on the FA Cup.
The league? Yes. But let's win the fucking lot.
Now that would be great.
"We've got a big lead in the League, a kind FA Cup draw and Jürgen Klopp has never been knocked out of Europe as Liverpool manager… why shouldn't we dream about winning all three?"

📱 Download our app here and watch today's Talking Reds in full 👉 https://t.co/v3xcfwjq7C pic.twitter.com/qi3DkEukEy

— The Anfield Wrap (@TheAnfieldWrap) January 10, 2020
Recent Posts:
[rpfc_recent_posts_from_category meta="true"]
Pics: David Rawcliffe-Propaganda Photo
Like The Anfield Wrap on Facebook