A YEAR unbeaten in the league. A night unstoppable in the league.
As constant as a northern star. This is a hymn about a year. This is a love song about tonight. In the league.
Every minute, every second irresistible again and again. In the league.
They show unbelievable desire and such endless humility. They are the best versions of themselves not because of complacency, but because they find every game starts at 0-0 and 0-0 is both an affront and a starting point.
Every single day they begin their work again; their working week. Every single time they have it all to prove. They prove it. They are the best of themselves and an example to us all.
Liverpool cannot be messed with in any significant way. They never rest on their laurels. It is astonishing this and it is on display tonight. If ever a side should or could rest on their laurels, it is this one. European Champions and a load of points clear. But they don't. They respect their crowd and respect who they face and respect the scale of what they could achieve.
Tonight, they faced Sheffield United and that works on a psychological level. Every game they face down the Premier League. You can just about hang on to that. But they are also facing history. If any of our lads are reading this please stop now. Honestly, please stop.
Because the fact of the matter is Liverpool are about to get it in the neck. They aren't just against Leicester City and Manchester City. They aren't just against whoever thinks a present day team can match them. Instead they are about to be up against whoever wants to have a chat about their favourite football team of all time.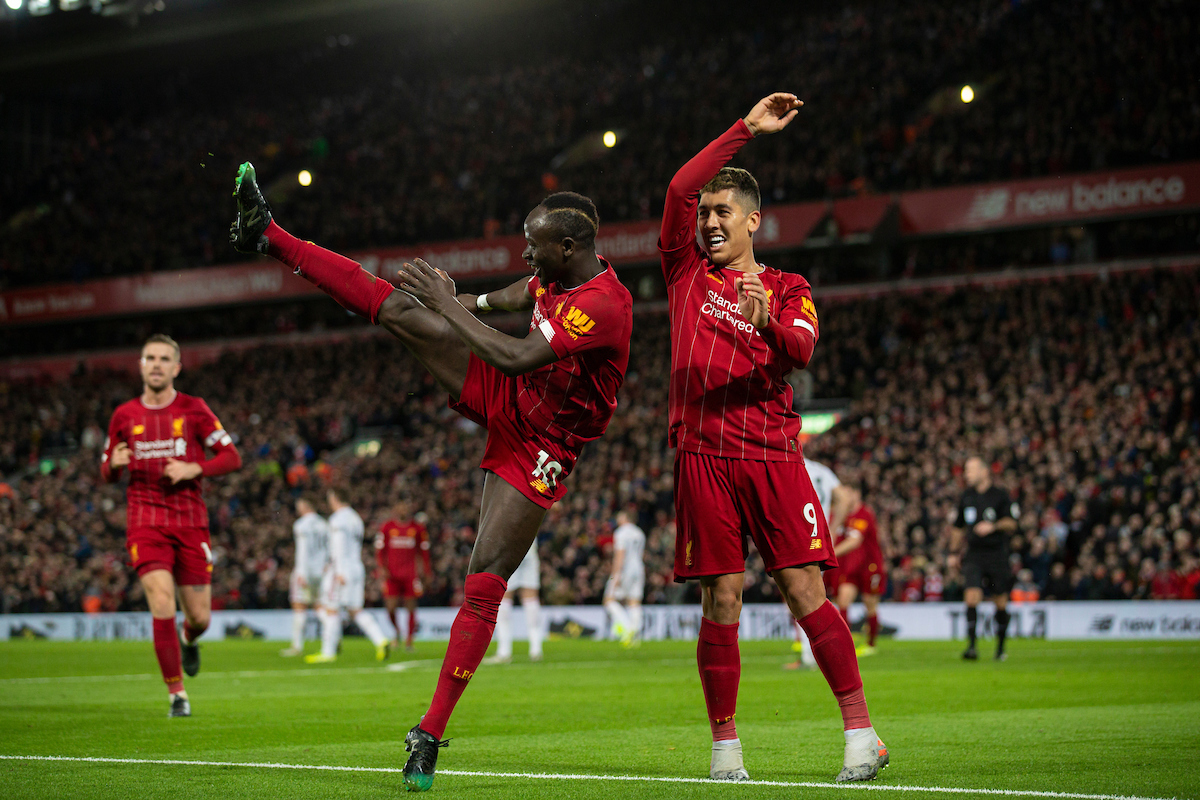 Yes, that's right. Liverpool are about to go week by week against the nostalgia of a 40 or 50-something man's favourite football team in their finest era. No opponent has been bigger for this Liverpool side.
Truly, the unprovable comparison and endlessly argumentative men will be its end of level of boss. Because nothing else in the country can get near them. Everyone else has been beaten by this Liverpool side. Only the pub bore remains. He is best ignored. Because there is only the league left.
In the meantime, all this Liverpool side can do is win every week. And they are doing that. Tonight they dominated every single phase of the game. Tonight they decided they weren't brooking a second of opposition.
The goalkeeper, the two centre halves, and the captain formed a rhombus that couldn't be breached. They were imperious, the pitch belonged to them, the game was theirs.
They passed and passed until they broke a Premier League record which should belong to Manchester City. They showed and offered. They fought for one another and recovered the ball.
And then they passed again, moved Sheffield United left to right, right to left. Plotted and probed and worked. And were honest: as honest as it comes, as trustworthy as you can imagine. This is a hymn about a year. This is a love song about tonight.
Sheffield United did alright. They didn't make any enormous tactical or practical errors and they were the side they have been to good effect this season. But they couldn't get near Liverpool as the ball moved faster and faster, as the cover came across, as the headers were won and Liverpool were there – one red shirt always being supported by another.
Up top, The Reds weren't to be stopped. The linkup for the second undoes an excellent, deep and numerous Sheffield United defence. It could have come earlier but its arrival was inevitable. The game was Liverpool's. The ball was Liverpool's. And then the goals belonged to them too. Two could have been four, could have been one. Any number would have been enough.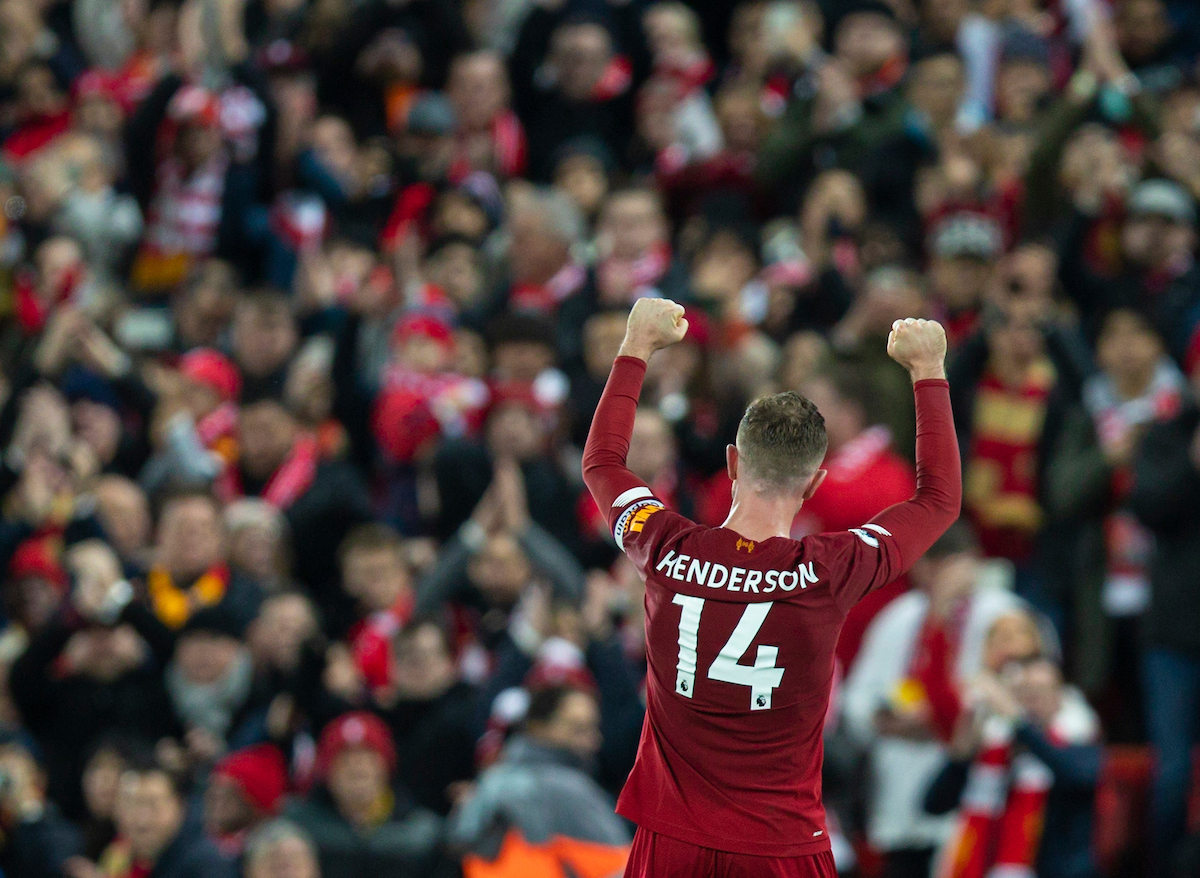 Liverpool weren't perfect, don't get me wrong. But Liverpool aren't to be stopped in terms of what matters. They are perfect in so many outcomes that the individual moments fade. This is a hymn about a year. This is a love song – tonight.
There was one of these I wrote once where I didn't name a single player. It was after Liverpool were collectively awful and to single someone out felt like a form of scapegoating, felt pointless, felt impotent.
Some readers didn't like it, wondered why I wasn't writing about culprits. Who wants to write about culprits? Who wants to point the finger? I just wanted to win. To win and win and win and win.
Tonight we name no one because they collectively couldn't have been any better for 12 months. They couldn't be better versions of themselves individually or collectively. Because they have shown a team wins together and a team goes unbeaten in the league and wins the European Cup together.
They have shown the shining example of the whole, and of the individual within it but still part of the whole. They have shown what it is to be honest. They have shown what it is to start again at 0-0. Always start again Liverpool. Be as constant as a northern star.
Twenty down, 18 to go. In the league.
They battle history – theirs, ours and the wider nation's. They battle what is left to lift the football league. Worthy of hymnals, worthy of love songs, worthy of tonight and worthy of eternity.
They will give us everything they have. They know who they are.
"This is as good as it gets as a Liverpool fan.

"12 months since anyone has beat them in the League and they've won the European Cup in the meantime." 👏

📱 Subscribe here and listen to our immediate post-match reaction show 👉 https://t.co/XZAK9veWt7 pic.twitter.com/9wJ6iaPJfY

— The Anfield Wrap (@TheAnfieldWrap) January 2, 2020
Recent Posts:
[rpfc_recent_posts_from_category meta="true"]
Pics: David Rawcliffe-Propaganda Photo
Like The Anfield Wrap on Facebook