DEFINING a player and their role within a team can often be difficult.
Interpretation is a tricky thing, interpretation of what a player is supposed to be doing is even trickier.
For generations, players have broken moulds set by trends to only be praised and talked about in football books 30 years later as the best thing since sliced bread. Yet, they were ignored when they were playing.
Therefore, deciding whether a player is playing well just depends on what is being asked of them.
We can safely assume that Liverpool's central midfielders aren't being asked to enter the box at will because we can see they just don't make those runs. Klopp's not telling them that's what he wants, so why do so many fans compare players that do different jobs?
"Comparison is the thief of joy" – Theodore Roosevelt
Understanding what their role is within a team is more important than calling them shite for not scoring a screamer when they just aren't practising that day to day.
Let's put this argument into perspective, Michael Carrick was an elegant ball-playing, deep-lying midfielder, much in the mould of Pirlo.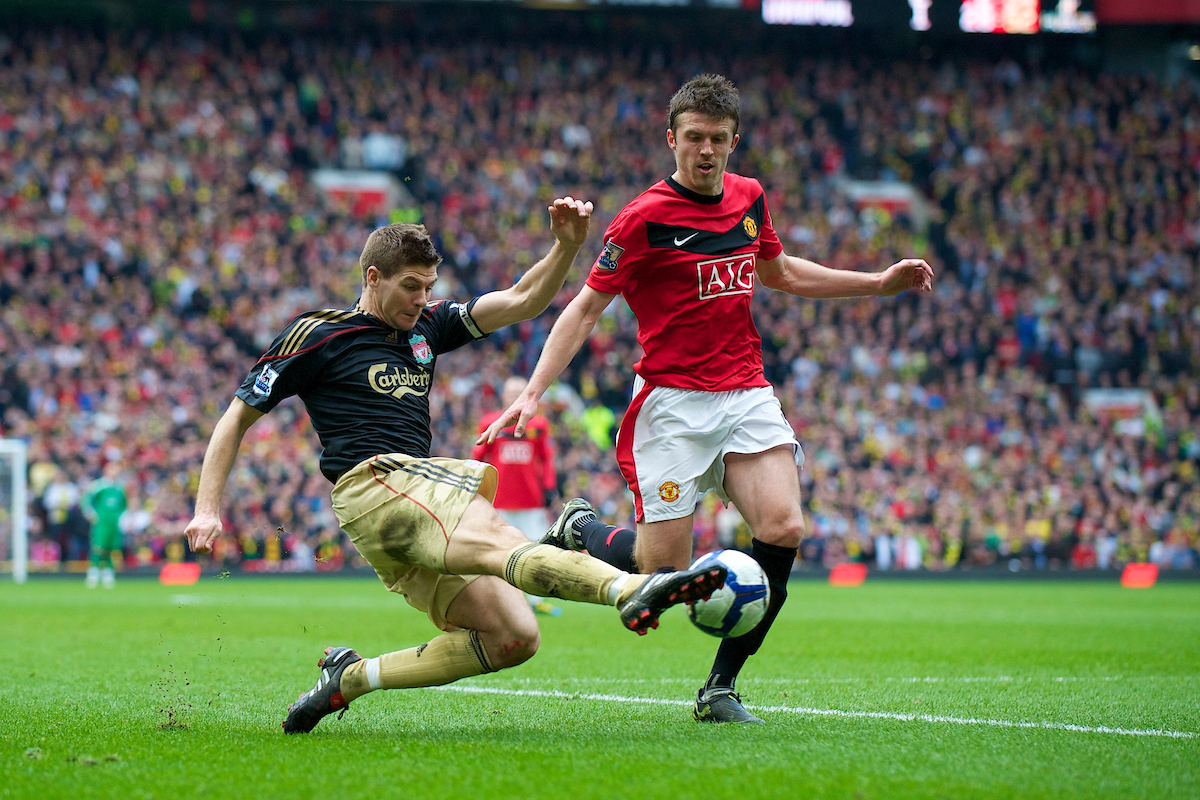 His ability was, however, in question, despite being the best deep-lying midfielder in the country for some time with the best coach picking him week in, week out. Sven Eriksson decided to ignore him, sticking to a 4-4-2 like an idiot sticks to the "he should be scoring more" shout.
Fergie knew that to play three strikers in a team he needed balance. A triangle of two centre backs and Carrick in order to stop the counter attacks.
This principle is one Guardiola implements everywhere he goes, I reckon his missus quite literally orders him to put his shit in another room just so she doesn't have to hear him go on about balancing the feng shui of his shaving cream and caffeine-based shampoo.
Let's break this down: Guardiola plays inverted wing backs. They are expected to tuck in to form a 2-3 formation with the deep-lying midfielder in the middle. The wingers keep the width and you basically have an inverted Christmas tree as a result.
Klopp plays more or less the same, but he asks his central midfielders to tuck in and this creates the 2-3 formation. Gini and Henderson supporting Fabinho. The wing backs keep the width and the wingers play as right and left forwards.
So, now that we know Kyle Walker is more or less playing the same position as Henderson when in possession we can get a true idea of the job.
Dictate, dictate, dictate. The job is to control, dictate, play and keep the ball from a deeper position. If either team breaks the 2-3 formation then they become vulnerable, the other team can't score if Henderson has the ball, for example. Having the 2-3 base enables swift movement, press escaping and a higher base for pressing the opponent.
On the rare occasion that Henderson loses the ball, then they can attack and counter. However, if he plays the easy pass while the team continues to probe, well, then he can feed it to Trent who, like Mahrez at City, is told to keep the width for that very pass.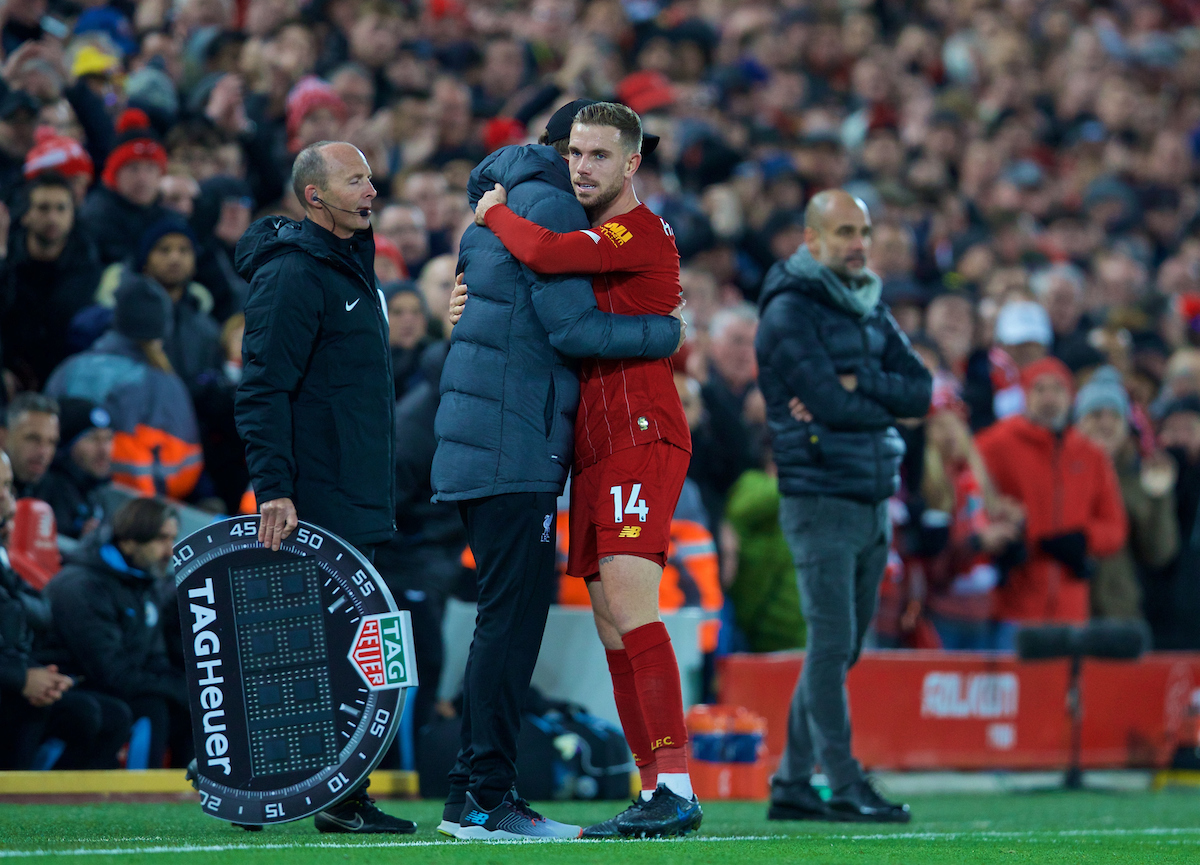 Walker and Henderson have very similar minutes, appearances, one goal apiece, two assists each, yet there doesn't seem to be much suggestion that Kyle Walker needs to produce more.
And defensively, Henderson is better than Walker; with way more tackles (37 to 16) and interceptions (17 to 13), while also committing fewer fouls (14 to 20) and being forced to clear the ball less (13 to 18).
The attacking side reads similarly, with Henderson creating six big chances to Walker's one – while also making more forward and fewer backwards passes. His control of the ball is superior and he is very rarely dispossessed of the ball.
The point is don't compare apples and oranges. Henderson, for example, isn't expected to do what you may imagine. He isn't expected to score many or break into the box like Kevin De Bruyne.
Henderson, despite operating in the number eight role, does not play as a traditional eight. As Klopp has said previously, these numbers and positions are for reference only. He is a deep-lying controller who mops up and forms the foundation for Liverpool to build.
Video games, fantasy teams and old memories of players have influenced the way we view the game.
While Henderson goes through what many are calling a rich vein of form, perhaps it's just that people are finally beginning to see what he does and what the team expects of him.
Perhaps it's both.
"Jordan Henderson has had so much stick over the years, but he's been perfect since Fabinho's injury." 👏

📱 Subscribe here for all of our reaction as Liverpool stay 13 points clear at the top 👉 https://t.co/TEMh9r97WH pic.twitter.com/v0AjLubjhu

— The Anfield Wrap (@TheAnfieldWrap) January 3, 2020
Recent Posts:
[rpfc_recent_posts_from_category meta="true"]
Pics: David Rawcliffe-Propaganda Photo
Like The Anfield Wrap on Facebook