TRANSFERS are one of the most interesting facets of the modern game.
There's so much that goes into it that we don't get to see, but what we do know from the outside looking in is that spending big doesn't guarantee quality – and vice versa.
Bargains are rare to find in modern football, but Liverpool have shown themselves to be one of the best in the world at finding the right player.
And the right player doesn't necessarily mean somebody who has been there and done that, who guarantees quality and takes the team to another level. In fact, at Liverpool there seems to be one bare minimum requirement, and it's all about mentality.
Attitude. Application. That kind of thing.
There are few finer examples of that than in The Reds' newest number two, Adrian San Miguel de Castillo – to give him his full title.
The Spaniard's CV prior to his arrival at Anfield is hardly a secret anymore. He was known in most quarters as that lad who couldn't get a game for West Ham, who was probably practicing in a park back in his homeland when he got the call.
When Liverpool picked him up nobody thought he'd bring much to the side, or that he'd even need to for that matter. As long as he could sit still for 90 minutes a week he'd fit the bill.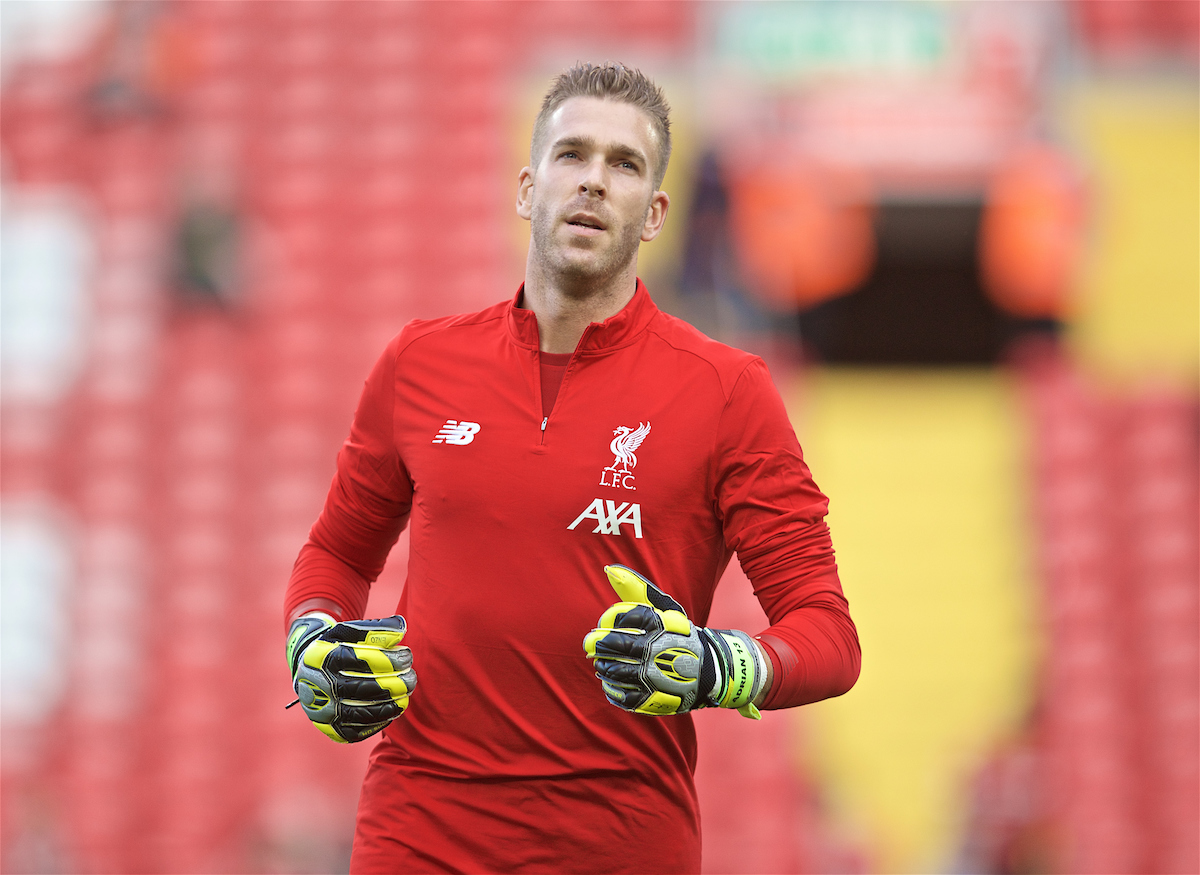 But the transfer lads must have known something about him that we didn't – or at least you'd hope so. They must have known that he was the right man for the task because of his mentality. That's not something that can be quantified so it must be harder to find than they make it look.
I was almost instantly drawn to Adrian in the aftermath of his surprise debut against Norwich City. The fact he wasn't afraid to immediately bark orders at his defence was all well and good, but the fact he was clearly so made up to have played at Anfield was most endearing.
And then of course came his finest hour. That Super Cup final will no doubt live long in the memory; going from zero to hero in the space of a few hours in Istanbul. Sleeping with the cup the reward for his heroics.
Adrian had rapidly become one of the stories of our season, but once Alisson Becker came back from injury, most assumed that would be the end of that particular chapter.
Of course there was a brief comeback after the Brazilian's mad red card at Brighton, but it was the FA Cup game against Everton in which Liverpool's backup stopper showed his quality.
There's been a big debate in recent weeks about teams buying ready-made quality versus developing players. The missing nuance in that argument is that spending money doesn't guarantee you're going to get quality. That's the bit which comes down to coaching.
The reason Klopp and his staff are being so roundly praised shouldn't be because they made Sadio Mane, Virgil van Dijk and co take that next step. It should be because of the level they've brought out of the lads that nobody expected anything from.
Adrian now merits a place on that list of players. In fact, he should be held up as the example to follow.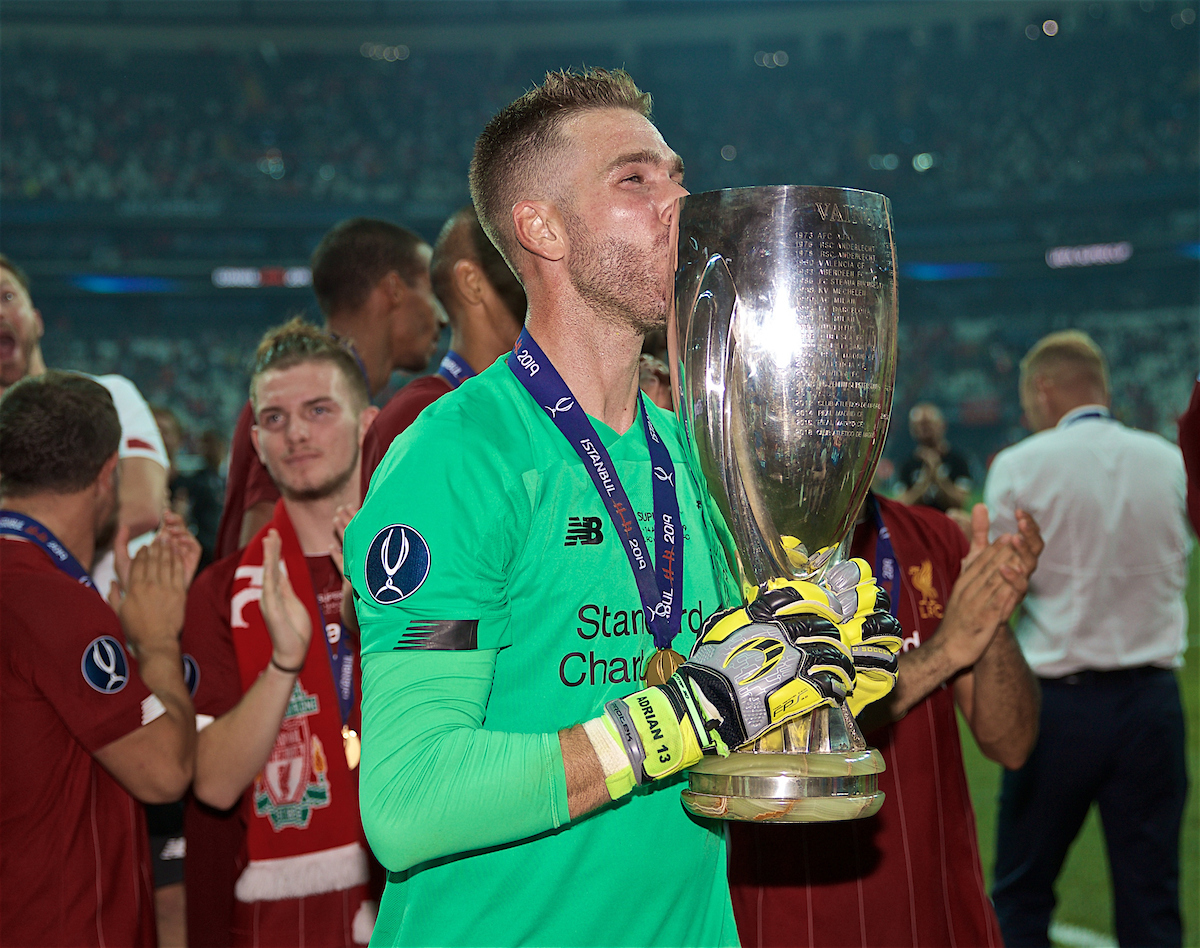 There weren't many positives to come from Liverpool's FA Cup fourth round tie with Shrewsbury, but the man between the sticks once again stood out.
Just as he had done in the previous round, Adrian made some crucial stops early on to stop the unthinkable from happening – though, in truth, we'd probably prepared ourselves more for Everton's first victory at Anfield since 1999 than we had for Shrewsbury getting anything.
In a team mix and match with burgeoning academy youngsters and experienced lads looking to regain full fitness, Adrian was one of the few senior heads who came out with any kind of credit.
In the absence of Liverpool's vocal leaders, he was the one bellowing at his teammates and at least trying to maintain the standards that we've come to expect from this side. Unfortunately though, he couldn't do it all by himself.
And even his comments after the game reflected his strong mentality, as he said: "We need to have a look at ourselves and criticise ourselves because we are most critical of ourselves and try to improve and keep doing like we are doing in the Premier League."
There's a few players who should take note of Adrian's approach to the game yesterday, while everybody could learn something from his consummate professionalism and desire to improve.
He's an example of good coaching but also how you can get to the level you want to be at with the right mentality in the right set of circumstances.
We didn't know what we were getting at first, but now we know Klopp found another gem.
"In an already busy schedule, a replay was probably the worst possible result. But the likes of Harvey Elliott, Curtis Jones and Neco Williams will be made up."

📱 Subscribe here for all of our reaction to Liverpool's 2-2 draw with Shrewsbury Town 👉 https://t.co/TEMh9r97WH pic.twitter.com/wvXCdmykWo

— The Anfield Wrap (@TheAnfieldWrap) January 27, 2020
Recent Posts:
[rpfc_recent_posts_from_category meta="true"]
Pics: David Rawcliffe-Propaganda Photo
Like The Anfield Wrap on Facebook