THERE'S a scene in the film The Commitments where Joey 'the Lips' Fagan, the elderly trumpet player with 'the hardest working band in the world', finally loses patience with his saxophonist Dean Fay.
Over the past weeks Dean has refused to don the regulation tuxedo his bandmates wear onstage and started turning up in a fancy pin-striped suit. He's also changed his hair from a standard 'soul/working class' cut to something outlandish and out of keeping with the band's uniform policy on such matters.
The final straw comes when, at a gig, Dean goes off message during a sax solo and starts (shudders) improvising. Joey's not having it and practically spits his views backstage.
It's my favourite line in the film.
"What you were playing was not soul! Soul solos are part of the song – they have corners. You were spiralling – that's jazz!"
Soul has corners. Reliable corners in which to construct beauty. Jazz is far less trustworthy and speaks of introspection rather than working as a successive collective.
Many of us felt the same way an hour before kick off last Wednesday when news of the starting lineup filtered through the streets and pubs of Liverpool, L4.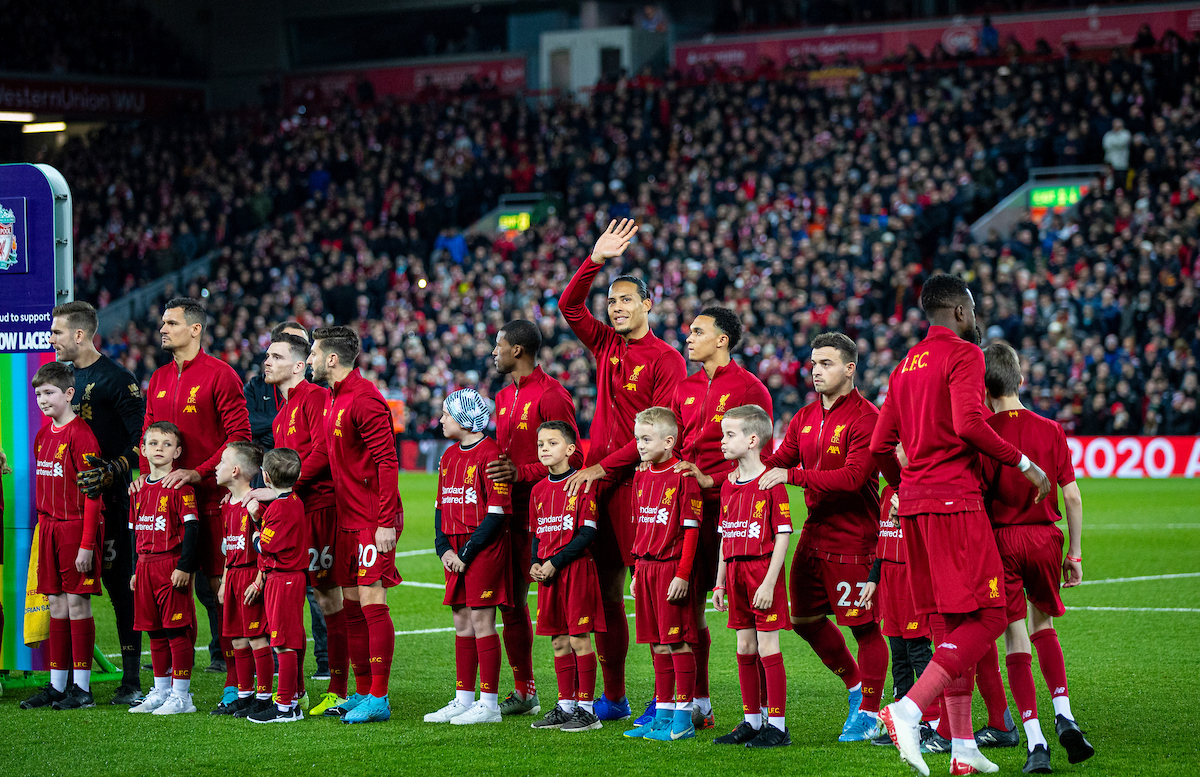 Though there was nothing of Joey's anger, there was a sense that the manager was abandoning the steady corners which had served him so well and been overcome by an urge to go jazz – all out jazz.
I mean, no Firmino or Salah? Shaqiri and Lallana in? For the derby? With a 20-year unbeaten Anfield spell to protect and a league to win?
That's not soul. That's spiralling. A move of jazz abandon instead of adhering to the tried and trusted.
Oh, we expected changes, but as Mo had been brought off against Brighton, it came as a surprise to see Origi face his favourite opponent. As for the replacements, Shaqiri hadn't played in yonks and, well, no one leaps from their seats when Adam Lallana takes to the field.
Full time score: Liverpool 5 Everton 2.
A tremendous night for pin-striped suits and lengthy impromptu saxophone solos then, but it's more than that.
Shaqiri not only played well, he ran the show from the middle of the park and scored a beauty. Lallana, much maligned despite his Old Trafford goal, was instrumental in the giving us the lead and was quietly effective in hustling between the lines. Elsewhere, Divock netted twice and twice treated us to his 'what's just happened?' confused celebration.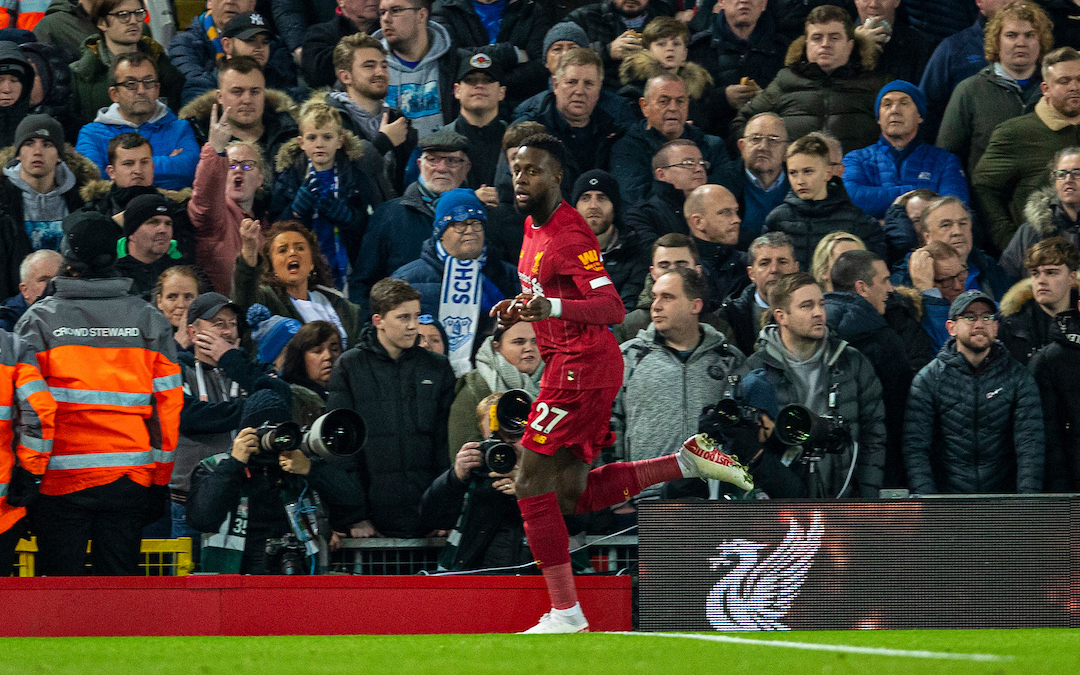 In his Anfield Wrap post-match review, Neil Atkinson said that the choice of team was practically disrespectful to The Blues. With hindsight, it's easy to see that, but before the game there was the risk of hubris. As it turned out, Jürgen was merely stretching his squad's legs.
No Chamberlain, though? He's the lad who usually sits in both first team and bench-warming camps. A friend to all. So why didn't he get a game?
His time was yet to come and, of course, he scored the opener at Bournemouth. A copycat goal from Djibril Cisse's finish in the 2006 FA Cup final.
Naby Keita? A man who makes Shaqiri's first-team record look like Ian Callaghan's by comparison? Yeah, he starts and knocks one in on with the outside of his boot to win the game on the South Coast.
Oh, and puts us through to the knockout stages of the European Cup. Not bad.
There is no squad these days. They're all first team now. There's no drop in quality between the starters and the lads on the side. That's every manager's dream.
It wasn't always like this. Even the great Liverpool sides had chasms from one group to the other. Fernando Torres often shared the pitch with David Ngog. Iago Aspas played in that Chelsea game when he was pretty terrible. Suarez and Aspas in the same side.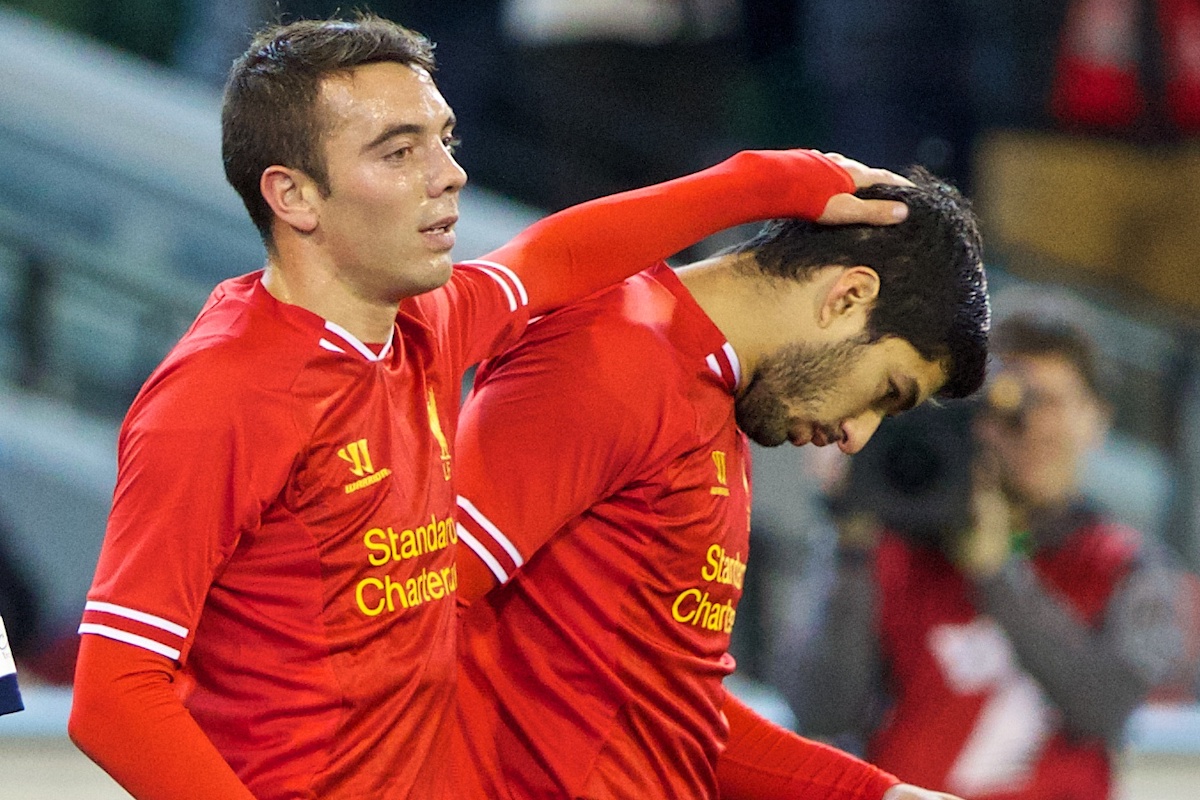 Of course, this is all about faith, but even the staunchest of Reds raised an eyebrow before the derby. Not the manager, although he later admitted that he'd set his side a puzzle by playing so many new players together. He just trusted them to work it out.
And they worked it out.
With the changes came a new approach. The formation remains the same, but this squad has been allowed to play.
In that earlier argument, Dean Fay says that he wants to get better so used his imagination and newfound ability. In a similar vein, this team has now truly begun to express themselves even though it's not always in the traditional Klopp mode.
Twelve months ago, we'd be unlikely to see a long ball goal. Now we've had two in four days. Lovren to Origi, Henderson to Chamberlain. Both goals, both exquisite. New ways to score.
What's more, we have new goalscorers. If there was to be a criticism of the European Champions and their record 97-point haul, it would be a reliance on the front three to take care of the goals. Now, Shaqiri, Keita (two) and Chamberlain have all weighed in recently. Even Virgil's been in on the act. In fact, only Joe Gomez is yet to score this season from the regulars.
I recently wrote about how we'd have to endure the December from hell in terms of fixture congestion. We're already three games in and have 10 goals as well as two clean sheets.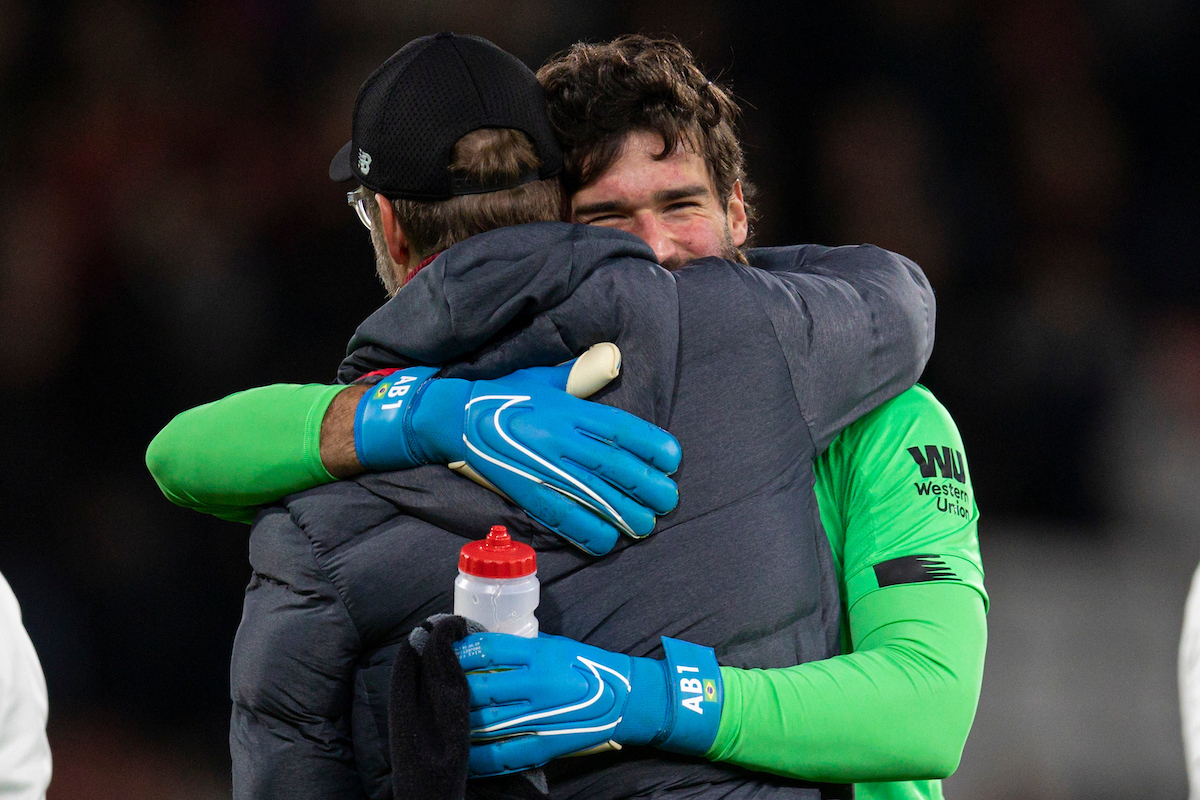 You never know the scale of the battle until you're in the middle of it. The month is just 11 days old and we've coped with it admirably. Players have been rested and others have taken their opportunities accordingly.
Maybe Jürgen hasn't gone jazz after all. Maybe he just knew that this would happen and was always fine with it, while the rest of us are mumbling "14 points clear of City" every 10 minutes to no one in particular.
We've three league fixtures remaining before the end of the decade plus the League Cup (bring your boots if you're going), plus however games the World Club thing takes. That's still an undertaking, but this has been the perfect week for Liverpool Football Club and should be celebrated as such.
As Joey 'the Lips' says: "It was a start. I believe in starts. Once you have the start, the rest is inevitable."
It may not be inevitable, but we've all learned something about our squad this week and its ability to cope with workloads, injuries and suspensions.
Here's to the next chapter. They're all first team players now. All of them.
"Liverpool looked every bit the European Champions.

"I can't wait for another Champions League adventure with this team." ❤️

📱 Subscribe here for all of our reaction, live from Salzburg, as the Reds reach the last 16 👉 https://t.co/TEMh9r97WH pic.twitter.com/xD9OdF1SQE

— The Anfield Wrap (@TheAnfieldWrap) December 11, 2019
Recent Posts:
[rpfc_recent_posts_from_category meta="true"]
Pics: David Rawcliffe-Propaganda Photo
Like The Anfield Wrap on Facebook