IN Paris on Monday night, the titanic clash between Liverpool and Barcelona was again on show as the best players from both teams waited to see who had been named the 2019 Ballon d'Or winner.
It would turn out to be Lionel Messi's night as he pipped Virgil van Dijk to the award, considered to be the most prestigious individual honour in world football.
Big Virg's time may come next year, by which time the Dutchman might have more team trophies to his name, and potential success at Euro 2020, which will only strengthen his case. Though it does feel like this really should have been his time.
Credit must absolutely go to Messi, who bagged 52 goals and 23 assists in 2018-19 in all competitions. However, while the 32-year-old Argentine is, in the eyes of many (me included), the greatest of all time, this Ballon d'Or award seems like one that was more of an apology from some voting countries for last year, when he was named just fifth overall despite hitting 47 goals and 21 assists.
Van Dijk, on the other hand, was a revelation. He came into a team that was famed for having an unreliable spine and gave them the base to go on and accrue 97 points in the Premier League and lift the Champions League. He has also played a massive role in the reemergence of the Netherlands as a force in international football.
However, it was apparently Messi's turn, because he's Messi, and he will always have a superb year.
Even Cristiano Ronaldo – who had a relatively average year by his usual high standards – came in third, ahead of actual Champions League winners Sadio Mane and Mo Salah. The Juventus man was fourth top scorer in Serie A and came nowhere near winning the Champions League, but he's Cristiano, so just vote for him.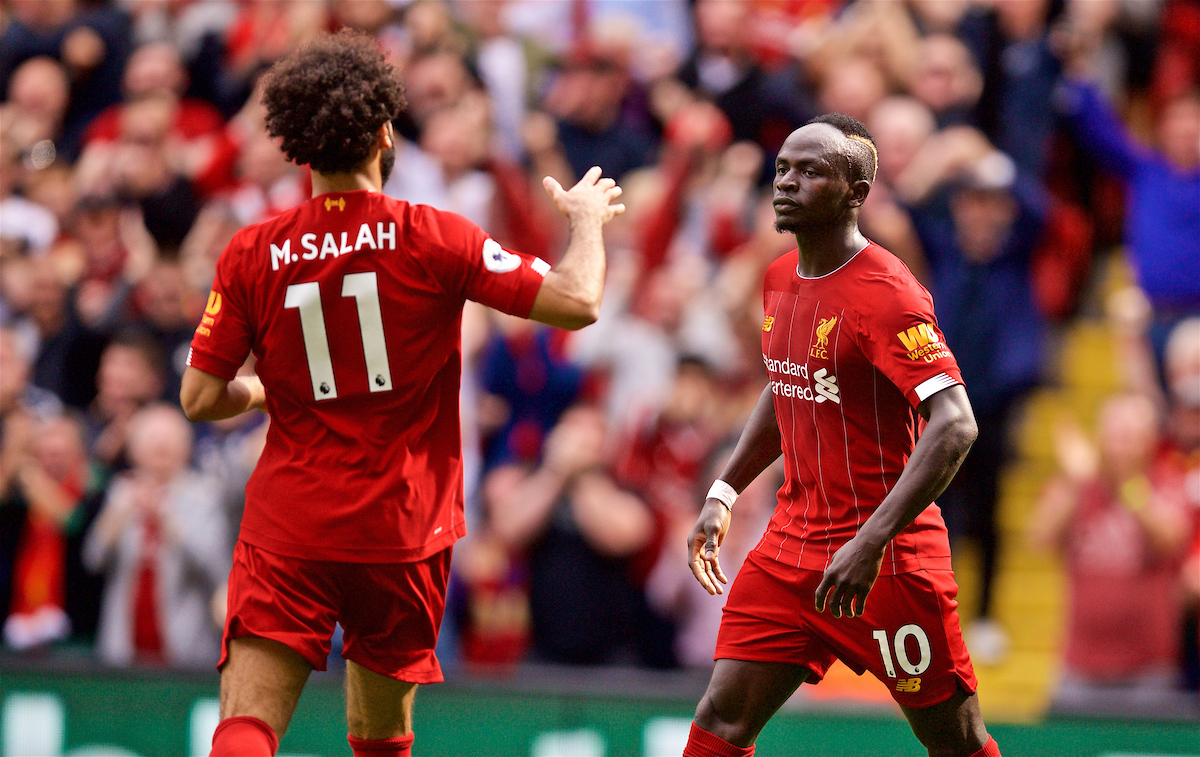 He did admittedly win the inaugural UEFA Nations League with Portugal, but so did Manchester City's Bernardo Silva, who without question had a more impressive club season than his compatriot, and yet he only came ninth in the voting.
It was the Barcelona man who came out on top though, and even if van Dijk is likely to be disappointed, he shouldn't stay that way for long as this was merely a battle, months after the former Celtic and Southampton man won the war the last time he faced Messi on the pitch.
We will never forget that night at Anfield back on May 7, 2019. However, in case your memory was getting a bit cloudy, Liverpool's vanquished foe decided to do a documentary about it. You can only assume that there are some wacky sadomasochists at the Nou Camp.
If you haven't already seen it, Matchday is a fly on the wall documentary of FC Barcelona from last season, similar to the All Or Nothing series from Amazon. Having said that, it might be more like Sunderland 'Til I Die, given how willingly it highlights some of the darkest points from the Blaugrana's season.
It was made by Rakuten TV, a sponsor of the Catalan club, and follows the whole 2018-19 campaign, but episode seven is the one that caught the eye of Reds recently. The one that chronicles 'that' evening on Merseyside.
It begins with Sergio Busquets in his car, talking to someone about how much he's looking forward to playing at Anfield. And that's the theme really. Anfield, and the sheer power of it. Narrator John Malkovich (who played the finest film villain ever in Con Air) notes that Salah and Roberto Firmino are out of the game, but suggests that Anfield more than makes up for that hindrance.
There's also time for former Red Philippe Coutinho to talk about his old home, and the significance of You'll Never Walk Alone. If he was talking like this to his teammates, no wonder they were nervous as anything heading into the game.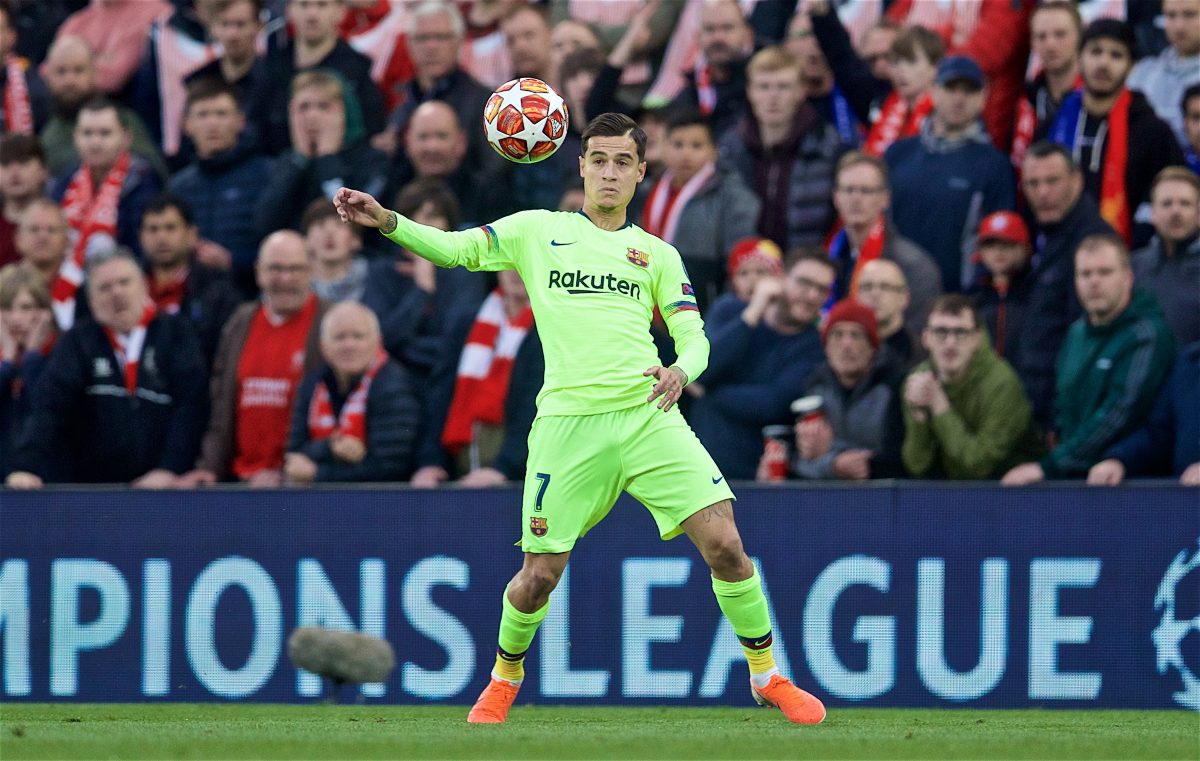 Luis Suarez reminisces on his way to the pre-game press conference about living "two blocks away from John Lennon's house", and how he, Martin Skrtel, Pepe Reina, Maxi Rodriguez and Fabio Aurelio all had to go to training together because they lived near one another and so no-one would have an excuse to be later than the others.
The documentary really lays it on thick, in a good way as far as Liverpool are concerned. Perhaps it was more to provide an excuse for Barca's collapse than to compliment their hosts, but they made Anfield seem like an impossible place not to be overawed by. The dramatic slow motion bus arrival among the red mist was decorated by the chanting. Any Galatasaray fans watching must have been thinking "blimey, that's a bit much".
Without doubt the real highlight though is in the weird Catalan Gogglebox the documentary makers try to achieve, with three Barcelona priests watching the game together, and Shakira (wife of Gerard Pique) watching nervously with her two children at home.
One of the priests incorrectly says that Liverpool are known as the "Red Devils", which is of course nonsense. He's clearly thinking of Crawley Town.
It was a bit like watching Spanish Father Ted. In the second half as Gini Wijnaldum was doing bits, I expected one of the priests to turn to the others and go: "Is there anything to be said for saying another mass?"
Elsewhere, Shakira is a bag of nerves throughout, and has a horrible time of it as her husband and his teammates make a complete mess of things.
I had a good mind to marry Shakira myself back in my uni days. She must not have got my MySpace messages, but if things had been different, then she'd have had a much more enjoyable night that night. Her label asking her a week later why she's called her new album "Corner taken quickly… Origi!"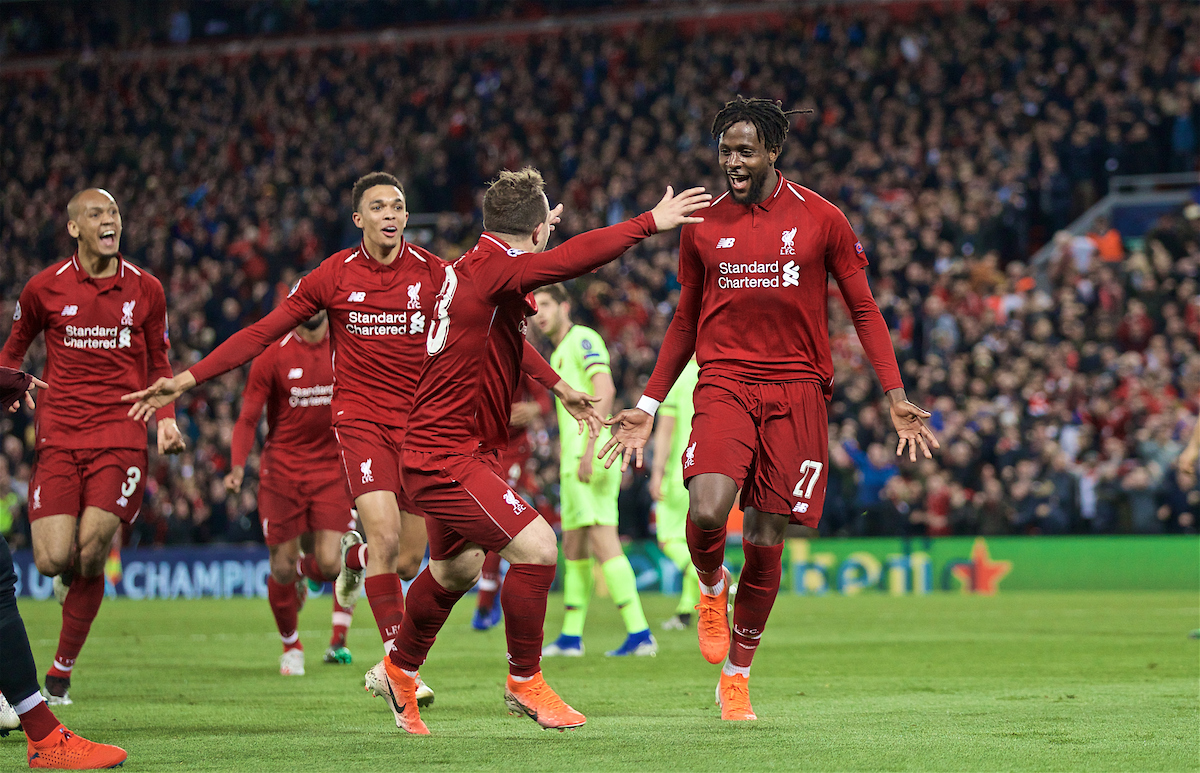 At half-time, Barca's players looked incredibly stressed. Remember, they were still two goals up at that point, but they were just staring into space, and Jordi Alba was practically in tears after his mistake led to Divock Origi's opener. Ernesto Valverde is clearly concerned too before giving his instructions, which seem to amount to "instead of not scoring, try scoring lads".
Alba's kettled head perhaps explains his sloppy giveaway to Trent Alexander-Arnold early in the second half, leading to Liverpool's second.
Maybe the most delicious part is Shakira's reaction when Wijnaldum nods in the third. She's barely recovered from the shock of the second, and has been trying to calm her kids down (who are already much calmer than she is), but when her near namesake Shaqiri puts the ball in and Gini heads home, I'm sure she shouts "Mierda!" right in the lughole of her youngest. He has to learn. Football can make even mummy lose her mierda.
Funnily enough, and you sort of got this feeling from Barca on the night, the documentary makes it feel like the game is over at 3-0, and that the fourth from Origi was an inevitability by that point.
By the end of the game, the priests appear to be questioning everything they've ever known. Padre Ted looks to the heavens as Padre Dougal turns away, but the cameras cut before Padre Jack can ask for a much-needed "drink".
The episode is 45 minutes long, with only the first half hour dedicated to the Liverpool game, and the last 15 is on Barca's subsequent Copa del Rey final defeat to Valencia. Some films are meant to be tearjerkers, but they really went to town here.
It was a fascinating watch, but also makes you feel relieved to know that, as long as Jürgen Klopp is around, Liverpool won't be subjecting themselves to such a documentary… Again.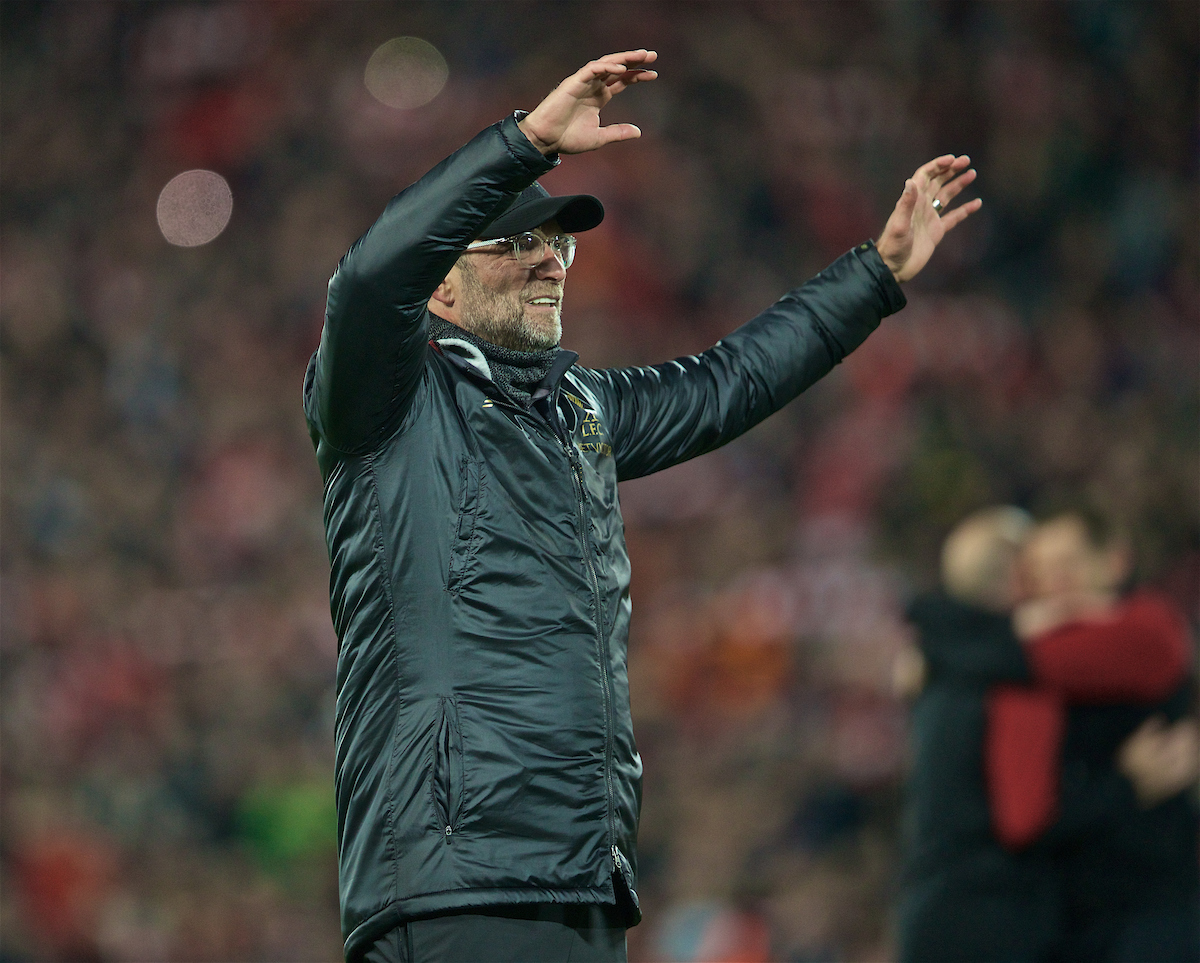 Imagine how painful it would be to view an episode if The Reds suffered a similar heartbreaking defeat in the Champions League, while some lads from the Metropolitan Cathedral and Perrie from Little Mix watch on going absolutely spare.
At one point, Sergi Roberto speaks to camera, with an apparent translation of his words being "Leo (Messi) was really screwed up after the Liverpool game". Who can blame him?
However, Messi now has his individual gong to cheer him up, and well done to him. It was van Dijk, though, who ultimately claimed the European Cup.
There are still many years ahead in which the big man can stake a claim to go one better in the Ballon d'Or, but as long as he picks up medals with his club, I'm sure that will be more than sufficient to him. Being the best player in the world not called Lionel Messi isn't too bad an accolade anyway.
I tried to track down the Catalan priests for a quote, asking them if they had recovered from that semi-final defeat. All I got back was one line.
"That would be an ecumenical matter." – *
* – not a real quote
One year ago today

Fucking hellpic.twitter.com/FHIZabVGdN

— The Anfield Wrap (@TheAnfieldWrap) December 2, 2019
Recent Posts:
[rpfc_recent_posts_from_category meta="true"]
Pics: David Rawcliffe-Propaganda Photo
Like The Anfield Wrap on Facebook