I ONCE failed a driving test because I decided to point out another driver's dangerous error in my peripheral vision.
Although it didn't affect me or what I was trying to accomplish, I was ever the smart arse and thought that showing such astute awareness of my surroundings would be another tick in the box. In the end, I was accused of displaying a lack of due care and attention.
You could then maybe pardon me for keeping my thoughts about anyone displaying such the quality of awareness to myself in recent years.
Yet, what I witnessed from Trent Alexander-Arnold last night in Doha has left me wanting to scream from the rooftops with praise.
His feintly disguised pass slid into the path of Roberto Firmino ensured The Reds will have the chance to become undisputed World Champions on Saturday.
But it wasn't that Liverpool's right back had the talent to passively slide the ball into the path of Firmino which stood out, that is something which is now beyond question.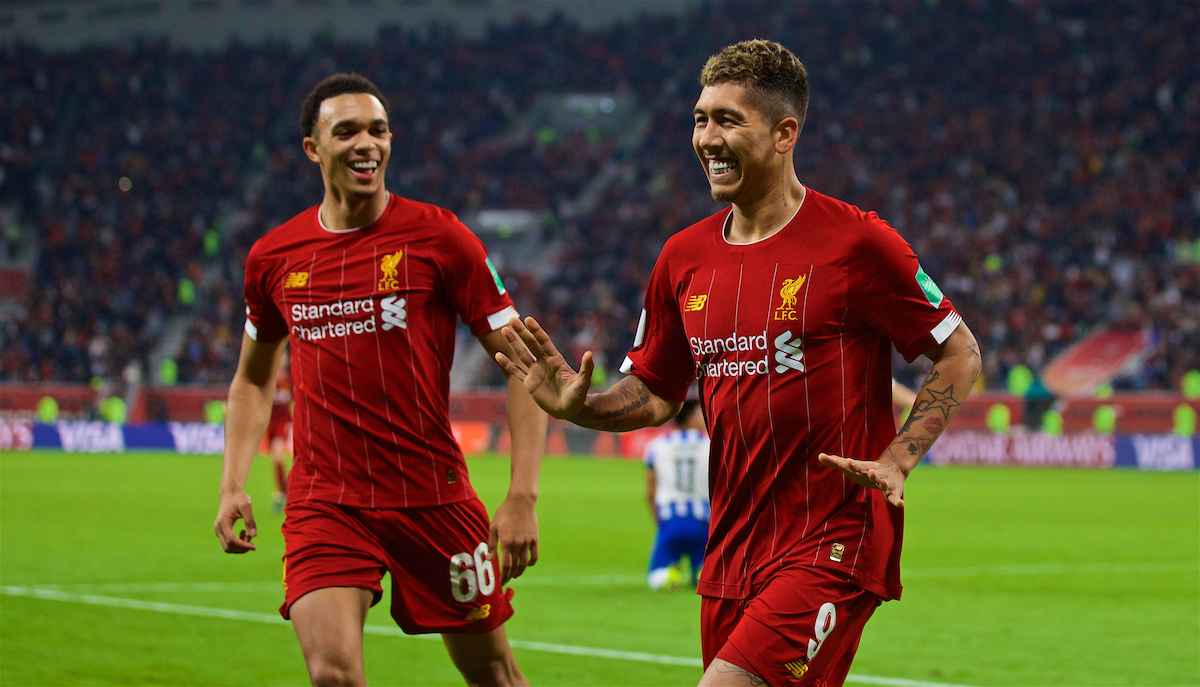 It is more the aura which now surrounds him, the glow of stardom which he continues to embrace and broaden, through both ability and personality.
Last night, Liverpool brought onto the pitch their Brazilian number nine and flair player, as well as the player many believe is currently the best in world football in Sadio Mane.
Both had big hands in the win, but it was the 21-year-old from West Derby who entered the pitch and slowed the game down to his level. It was indeed Alexander-Arnold who exerted a men-against-boys swagger which ultimately led to Liverpool emerging triumphant.
People are no longer talking about where he will end up positionally. There is no longer a need to see him as a centre midfielder. It is more about ensuring The Reds can get him on the pitch and maintain his fitness levels, as he is now that important to Jürgen Klopp's plans.
The awareness of the player is well documented, as it ultimately led to the goal which sent Barcelona packing in last season's Champions League semi final.
Many have since labelled it a unique piece of improvisation and magic, but as time goes by it is proving to be a regular string to the bow. As is the players contribution to his team's attacking makeup.
So far in the Premier League, Alexander-Arnold is averaging 0.78 for expected goals buildup (xGB) and 0.29 for expected goals assisted (xGA) per 90 minutes. Compare that to the league average of 0.52 (xGB) and 0.08 (xGA), and his impressive output and goal involvement is brought fully into context.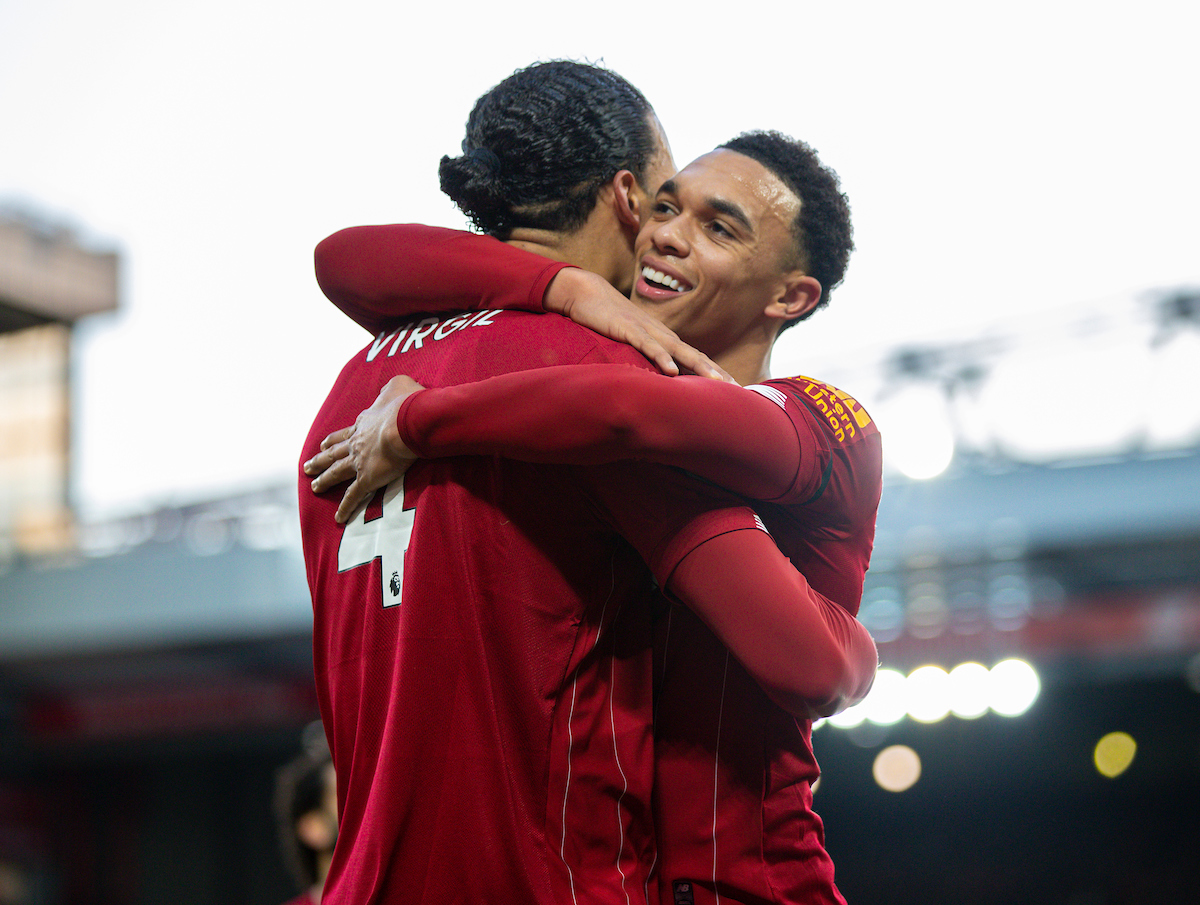 Many of the words have been said before, that he and Andy Robertson have redefined the position and skewed the narrative of what a full back is and should be when pondering the evolution of the game.
Maybe nobody is genuinely accounting for the experience of the player at such a young and tender age. The likes of Steven Gerrard, Jamie Carragher, Wayne Rooney, Frank Lampard and John Terry are rightly considered as a Premier League legends, yet none of them had a sniff of a Champions League final under the age of 23 years old.
Granted they all won plenty of honours, but Alexander-Arnold has now had two finals in successive years and that has clearly fed into the manner with which he carries himself on the biggest stage of all.
And this is now his stage, a place where he can show the world that football is the easiest thing in the world to him, and that he can display his increasing number of attributes at lofty heights in Liverpool red.
For all the decimation of The Reds' starting lineup last night, it was the introduction of an Academy graduate with the football world at his feet who made the telling difference.
His awareness has been the source of many joyous occasions, already. So much so that it now becomes expected of a player who still has the world to conquer come Saturday.
"Alisson was absolutely brilliant.

"It was one of those nights that make you realise that we've got the best goalkeeper in the world." 👏

📱 Subscribe here for all of our reaction as the Reds reach the Club World Cup final 👉 https://t.co/XZAK9veWt7 pic.twitter.com/Moh0rZoOcD

— The Anfield Wrap (@TheAnfieldWrap) December 19, 2019
Recent Posts:
[rpfc_recent_posts_from_category meta="true"]
Pics: David Rawcliffe-Propaganda Photo
Like The Anfield Wrap on Facebook