THEM and us.
Us and them.
Hearts unbroken. Far from it. No one wanted to wake up in the Europa League on Wednesday morning.
There should be rules against this sort of thing. I don't know: Adults only?
It isn't that RB Salzburg and their manager aren't good. It is that they just aren't in the weight class, the age class. They are just not in the business. And I want to like them, want to be their friend.
I was concerned about them, concerned they could bring their madness with them, could scrape through with insanity counting for away goals. Indeed Liverpool's greatest achievement this evening could well be making them normal, making them adhere to gravity and then killing them.
The Reds make them have to become a normal football team to be able to cope and by doing that they neutralise the rest of their powers. That takes some doing.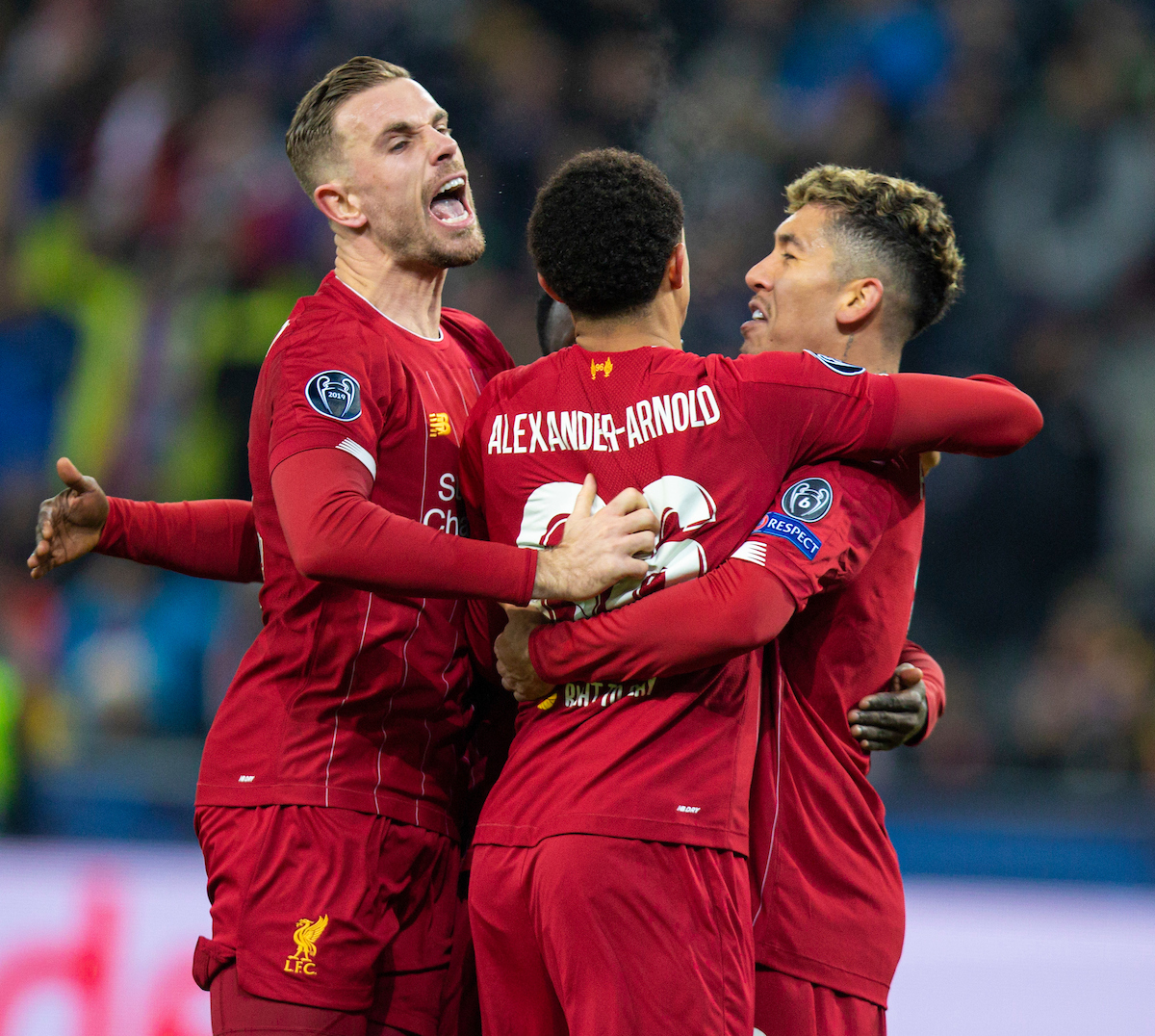 The first 15 is mostly me being disproportionately cross with Jordan Henderson. The last 75 is mostly me being delighted with Jordan Henderson. For 15 it feels like they are just on the verge of getting in and then that looks a world away, looks an enormous challenge. Liverpool do that, Liverpool's midfield does that.
A surprising two starts back to back for Naby Keita but that is sound as he is phenomenally good at football. Him and Henderson spend the game enjoying angles in and out of one another; Keita himself enjoys being released. He suddenly seems an obscenely gifted Liverpool player, one for the very near future, a man to bring things home.
I adored Mo Salah's face throughout, the face of a man who has read the end of the book, a man who knows it will come and then there it is.
His finish is sublime, divine. His finish is the moment you go from eyed up to claimed, the second you know you will be taken and that you deserve to be had. His finish that morning after, that second pondering all the silliness that had to come prior to it. His finish made of curves and moisture.
His finish an absolute fucking ride.
Adults only.
Virgil van Dijk spent a game Virgiling it; lads shown early what they won't be able to do so all the best.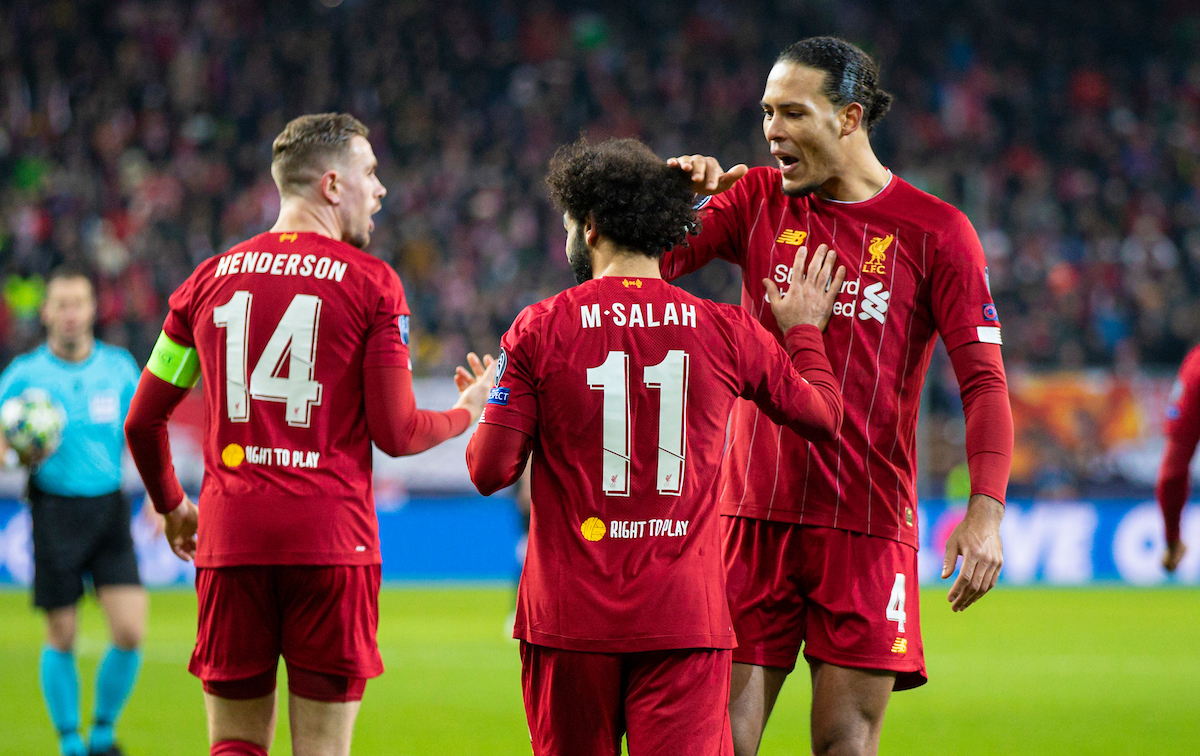 Alisson Becker has the run of the gaff, the coolest man in the world, the only beard worth toying with.
Sadio Mane oddly involved while impotent. Only Roberto Firmino mildly concerns again – he seems more eager to have a good game by external standards than a Roberto Firmino game.
But Liverpool cruise and a continent quakes. The best players have the best manager and the best outlook and the best approach. They aren't impenetrable, they aren't unbeatable but that almost makes them more powerful. You can beat them and still lose. Two legs against these bastards? Fuck that. Adults only need apply.
Bring them on. See you in February. These are by far the greatest team…
The Reds swagger like Tea Street. Speak like Loyle Carner. Smile like Jodie Comer.
See you in February. Until then, love The Reds.
"We shall not, we shall not be moved.

"The second half was an absolute masterclass from Liverpool." 👏

📱 Subscribe here for all of our immediate reaction, live form Salzburg, as the Reds reach the last 16 👉 https://t.co/XZAK9veWt7 pic.twitter.com/xPRYRW8wBI

— The Anfield Wrap (@TheAnfieldWrap) December 10, 2019
Recent Posts:
[rpfc_recent_posts_from_category meta="true"]
Pics: David Rawcliffe-Propaganda Photo
Like The Anfield Wrap on Facebook