WE did commentary recently on the Salzburg game.
In the buildup, we had about a dozen conversations with the app company on whether the commentary would definitely sync up with the football on the screen. Poor Andy was holed up in a bunker for 24 hours before making sure everything worked as it should for you, the listener. Good to know we have higher professional standards than the BBC, isn't it?
ONLY MESSING, LADS. It was actually a relief to know that all their attacks had already broken down when I was watching them. Took the edge off the nerves.
And it was nervous, wasn't it? Much more nervous than expected, or indeed promised by all those people who told us that we should have actually sent the kids out to play the World Club Cup semi final because the actual Mexican champions would be well worse than Villa reserves.
I assume Monterrey read all that too because they were bang up for it. More slideys than a kid at a wedding on a really polished floor. But Liverpool prevailed, because Liverpool always prevail. They create their own spoilers, this team.
So here are some player ratings I've been rotated in for. I'll warn you now that I haven't played the game quite to the standard Ben Johnson has, so you might not get the normal levels of tactical acumen.
But it will all finish with Liverpool in another final to win another trophy, so we'll all be fine.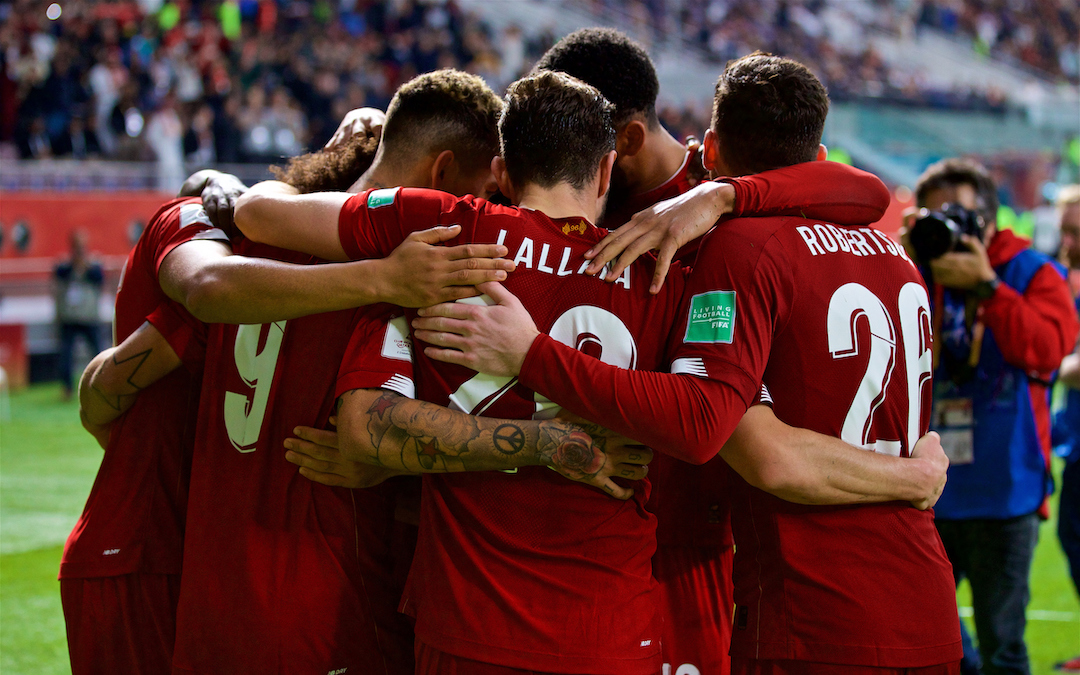 Alisson: 8
What a fella. It reminded me of his performance in the Champions League final in that he had much more to do this time, but he retained the same level of calmness throughout.
Probably hasn't even done his Christmas shopping yet. He won't care, though. You'll see him in John Lewis on Christmas Eve when all the other fellas are running round like madmen just dead relaxed, smiling with the girls on the perfume counters.
Then he'll see something late, grab it and fall on it, and it will be well better than the shite you bought on Mad Friday thinking you were all clever.
James Milner: 5
Struggled a bit really, in fact his best contribution was his last one before going off when Origi should really score. It's tough for him at right back as he'll always get forward less than Trent, and probably felt that he had to stay back even more considering we had Some Lads at centre half.
Still though. 200 games for The Reds. And people say no good came out of the last 12 months of Brendan Rodgers.
Joe Gomez: 6
Apparently talked Hendo through the game, which was nice to hear (no pun intended) as he has always seemed a bit quiet on the pitch. A bit lucky with the yellow, in that I'm not convinced he really knew where Henderson was and could have been last man. Still, he wasn't so I'm not sure why I'm on his back really. Well in Joe, great yellow.
Jordan Henderson: 6
Completely missed a big header at one point, which I enjoyed. Shows how hard it is to just play somewhere else and think 'well I've seen Virgil do this so here we go'. Still managed to get on the ball a lot and his passing was dangerous.
Liked that he just forgot he was playing at the back a couple of times and got off and had to go SHIT and run back like me when I get to the trollies at Tesco and remember I've left the baby in the car. ONLY MESSING, LAURA.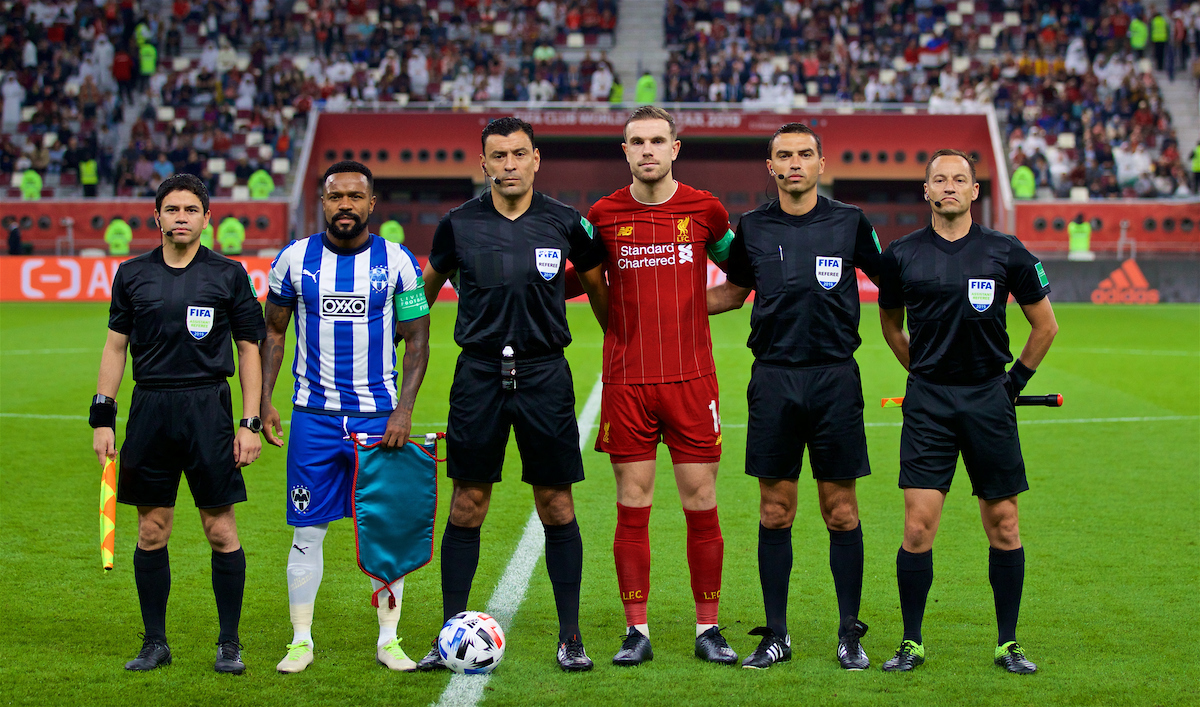 Andy Robertson: 5
Strangely out of sorts from the only first-choice defender out there. Much of their play seemed to come down his side first half and he's not great for their goal. But had the same Some Lads problem as Milner, I suppose. He also probably struggled with not being the needliest bastard on the pitch for once. Even their manager had him off.
Alex Oxlade-Chamberlain: 5
Quiet aside from a lovely reverse pass to Naby. Get the feeling he prefers being the attacking fella in the middle and doesn't really want to share. Enjoy it while you can Chambo, lad. You'll probably be centre half in the final.
Adam Lallana: 5
Just not sure this position is going to work, which I am aware isn't exactly a hot take. If we are already seemingly unwilling to do it in a Premier League game, and there is no chance he is starting there in the Champions League, then we are adding Mexicans as another unsuitable opponent for Lallana at the six, we are swiftly running out of options really.
He did fine, he just isn't in the game enough for me. At one point he won a good ball high up the pitch and I thought, yeah just get him doing that.
Naby Keita: 7
Lovely goal, wasn't it? Should probably add to it as well, but just good to have him finally purring for Liverpool. You can forgive the odd quiet 10 minutes if the lad is three in three.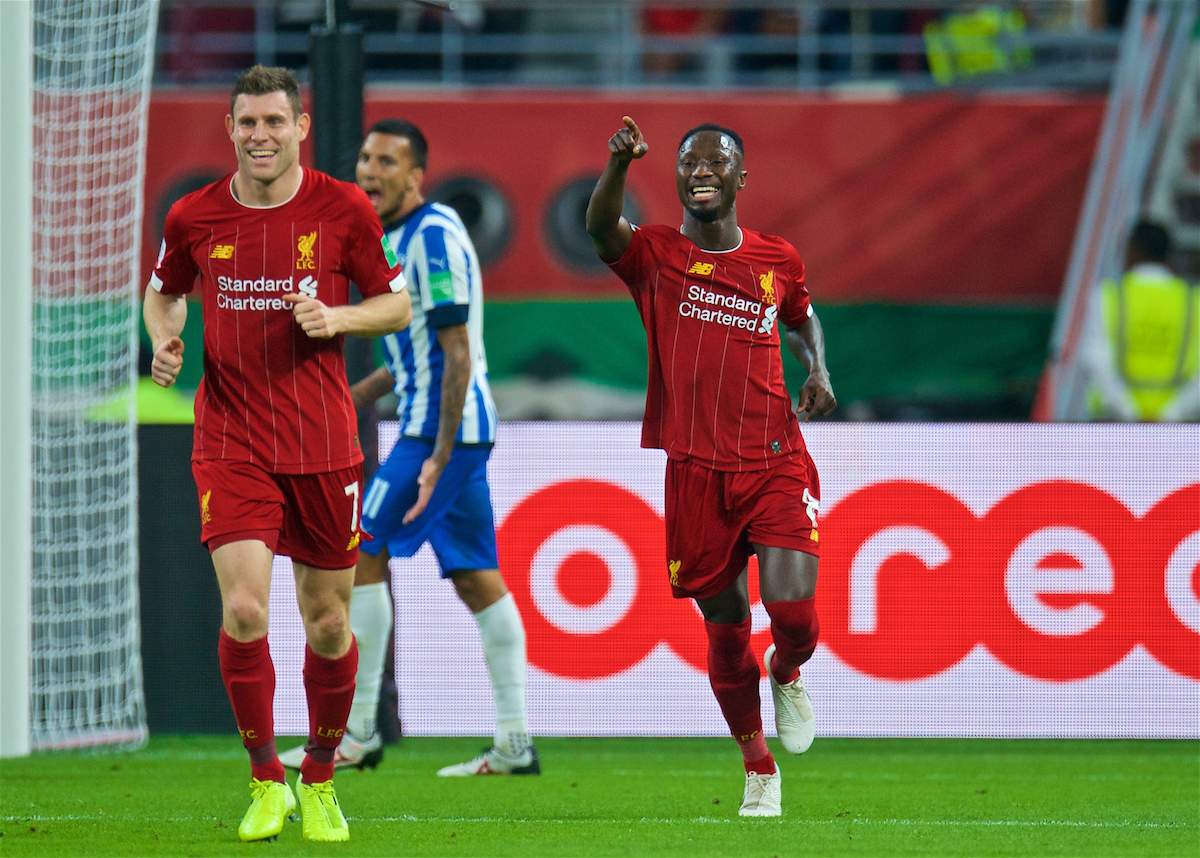 Xherdan Shaqiri: 5
I think he prefers being the fella who comes in for Salah, especially as they tend to play on the same side. Like Chamberlain, couldn't seem to figure out what his role in the team was. Enjoy it while you can Xherdan, lad. You'll probably be…
Mo Salah: 8
Just the complete footballer now. Played like Gianfranco Zola in the first half and then stretched them all over the place in the second. For such a selfish player he creates an extraordinary amount of chances. Still trips over the ball a lot at annoying times, but I reckon he does it on purpose because he feels bad that he's just made a fool of another defender.
Divock Origi: 5
Arrived like The Ultimate Warrior at the Royal Rumble. Just ran straight through the middle and left bodies all over the place. Was pretty average after that, though. Everything good followed by something bad. Never mind, hey? He'll probably score the winner in the final.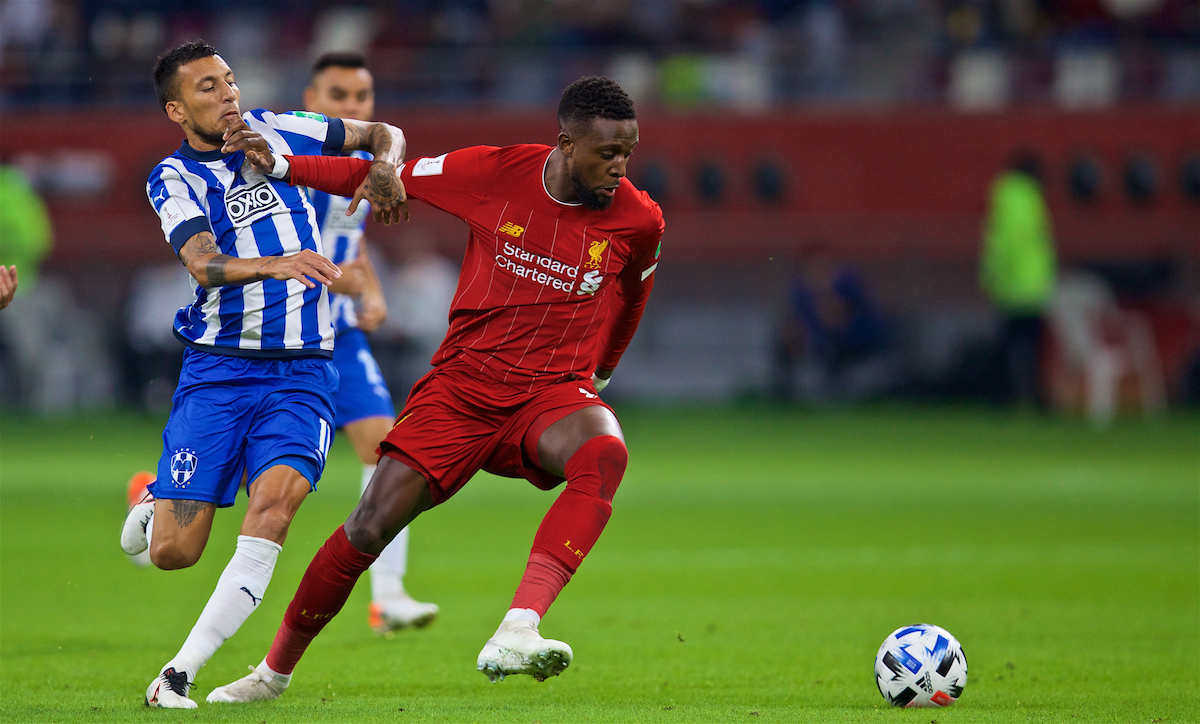 SUBS
Sadio Mane:
Not sure he did much, did he?
Trent Alexander-Arnold:
Wasn't really in it at all, aside from some decent defensive clearances, until that ball and that goal. The way he picks out the best option in those situations is unreal.
Roberto Firmino:
Hope he's skitting everyone in the changing room after the game. "Don't worry lads, I'll sort you out. Just run around for 90 and mess about and I'll come on and box it. Not hard you know, dickheads." That's what I'd do. Absolutely unbearable all the way back to the hotel.
"Liverpool started well but dropped the intensity too quickly."

"It wasn't pretty but we did it in the end." 👊

📱 Subscribe here for all of our immediate reaction from the Club World Cup in Doha 👉 https://t.co/XZAK9veWt7 pic.twitter.com/LLpg3InApT

— The Anfield Wrap (@TheAnfieldWrap) December 18, 2019
Recent Posts:
[rpfc_recent_posts_from_category meta="true"]
Pics: David Rawcliffe-Propaganda Photo
Like The Anfield Wrap on Facebook