WHAT a start to the festive period it's been for The Reds.
If somebody said Liverpool would be two weeks into December having won four games – including a Merseyside derby – sitting pretty at the top of the Premier League, and qualifying for the Champions League knockouts, you'd have taken that before a ball was kicked.
But the club weren't happy to settle for just that. Not with the chance to capitalise on supporter optimism and hammer home the positive momentum while pushing for a first league title in 30 years.
Instead, they decided to announce that the manager had signed a two-year extension on his contract to last until 2024. And then they followed that up with the announcement of a new deal for James Milner.
Talk about strengthening from a position of strength.
The new deal for Milner was particularly positive given that his previous deal was due to expire in the summer, and the uncertainty around his future was possibly the only lingering doubt anybody had about dealings at the club in the present day.
There was talk that he could be set for a romantic return to his boyhood club Leeds United, but instead the 33-year-old decided to dedicate two more of his twilight years to The Reds.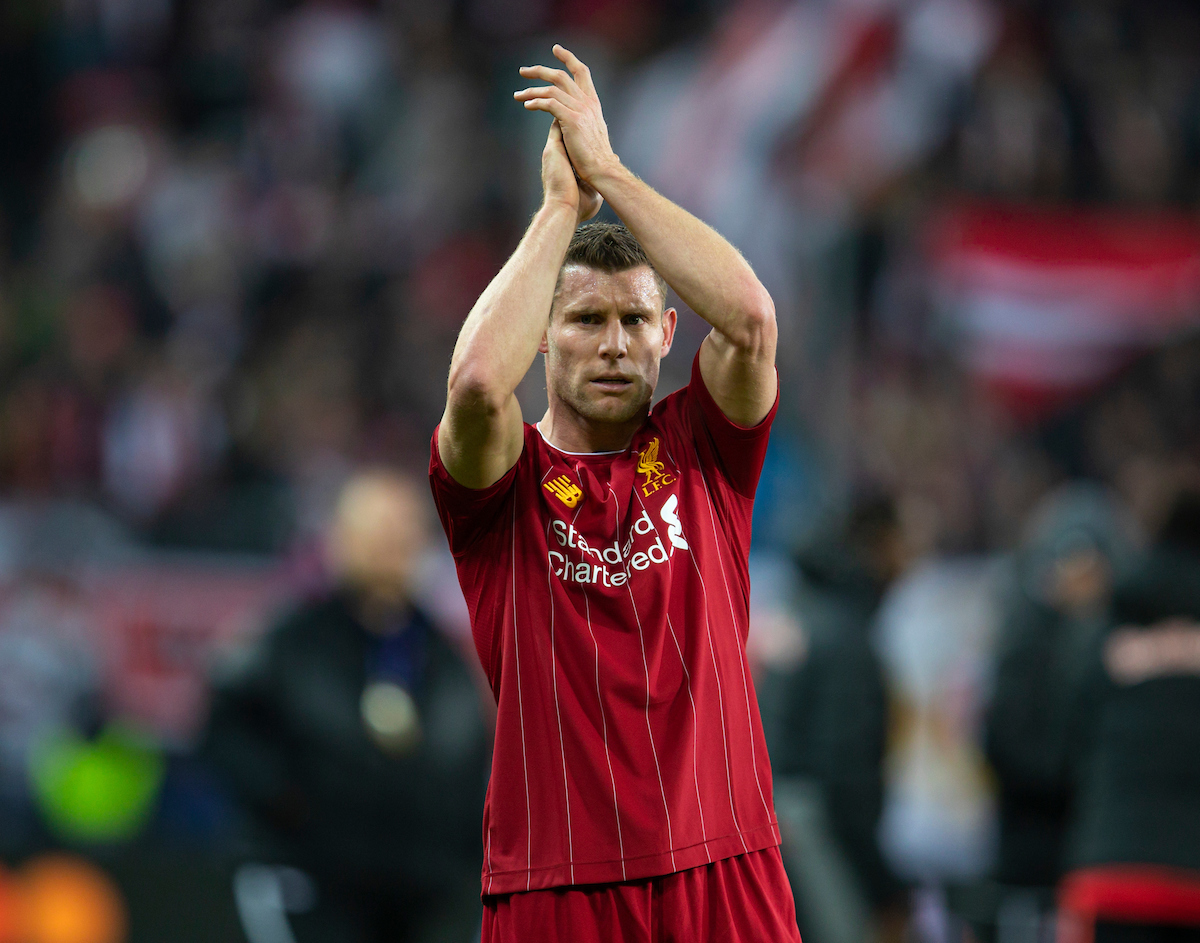 In most other circumstances, that would probably look like bad business for a club of Liverpool's stature. But these aren't normal times and Milner isn't a normal footballer.
As much as the Yorkshireman has given himself the best chance of finishing his career with a few more winners' medals to add to his collection, the club have also guaranteed themselves another 24 months of a phenomenal professional and a player who still has so much left in his legs despite his advancing years.
Milner has shown time and again this season that he can still play an absolutely crucial role in Liverpool's push for further glories to build upon the success of last season.
But once again, with Andy Robertson rested at the weekend, he was there to step in when needed, and while it was by no means his best performance in a red shirt it meant that the Scot could catch some respite before injury to Gini Wijnaldum meant the manager had to change things.
That start means Milner has now featured in every game this month, starting all three league games and appearing as a sub in Salzburg.
He's a player who can be consistently called upon when needed, and despite the drop off between Robertson and himself in the left-back role becoming clearer by the game – which says more about Robbo's rise than his counterpart's ability – he rarely disappoints.
While there have been a number of players who seem to have grown in mental stature since Liverpool lifted number six in Madrid, Milner still appears to be one of the most valuable personalities in the dressing room and has himself grown in stature since June.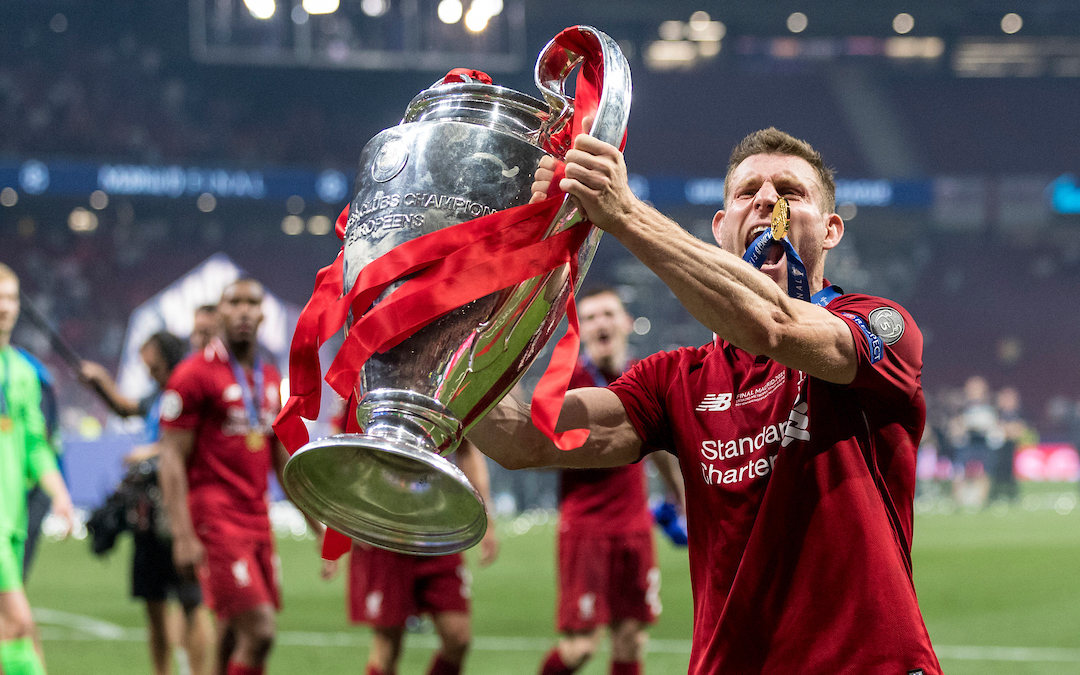 That was best evidenced during the club's pre-season tour, as he took on the role of mentor to the younger lads who were involved in the early stages, but has since developed further with him taking the armband in both League Cup ties.
His influence will no doubt be sorely missed by the youngsters taking to the field in tomorrow's trip to Aston Villa. Luckily though, us supporters won't be left without his influence for at least an extra two years.
Hopefully he can use that time to nurture one or more of the younger lads into adopting similar personality traits to his, although there's no doubt his ability to lead by example has already rubbed off onto the other leaders in the dressing room.
And at least we know that we're not denying him the potential fairytale happy ending of a return to Elland Road against his will; you only have to look back at his celebrations after the semi-final win over Barca to see how much it means to him to be a part of this team.
Who wouldn't want to be a part of this team? With the ongoing defence of Liverpool's Champions League crown looking like going at least a few months into the New Year, the chance to better a record tally of 97 points in the league last season, you can now throw in being teammates with Milner for another two seasons.
You can guarantee he'll be giving everything to make sure the one that has escaped us for so long returns in May. He always does.
Don't just do it for the team, lads. Do it for Milner.
"People writing me off because I'm 33 is perfect for me, because I like to prove people wrong." 👏

📱 Subscribe for our latest 'Pro-View', with Liverpool vice-captain, James Milner 👉 https://t.co/TEMh9r97WH pic.twitter.com/RGXutg0Kxa

— The Anfield Wrap (@TheAnfieldWrap) October 29, 2019
Recent Posts:
[rpfc_recent_posts_from_category meta="true"]
Pics: David Rawcliffe-Propaganda Photo
Like The Anfield Wrap on Facebook