"NO time for losers."
That's what Freddie Mercury tells us, and Liverpool fans fully agreed with him as they belted out We Are The Champions after last season's Champions League win in Madrid.
There is absolutely no time for any losers, because of course, "We are the champions… Of the worrr… Actually no, hang on. Europe. Not the world. Not yet." ("Dave, you're ruining the song again, mate.")
However, by next Saturday night, maybe that will change.
The European champions have arrived in Qatar ahead of their mission to win their first ever FIFA Club World Cup, and Jürgen Klopp has already made clear his intent to be successful given the 100 per cent commitment to taking all of his strongest players in the squad.
Such is the manager's certainty that it is a competition to win that he is leaving the Under 23s to fend for themselves in the Carabao Cup quarter final at Aston Villa tonight, even nicking Curtis Jones and Neco Williams off them to give himself more options in the Middle East.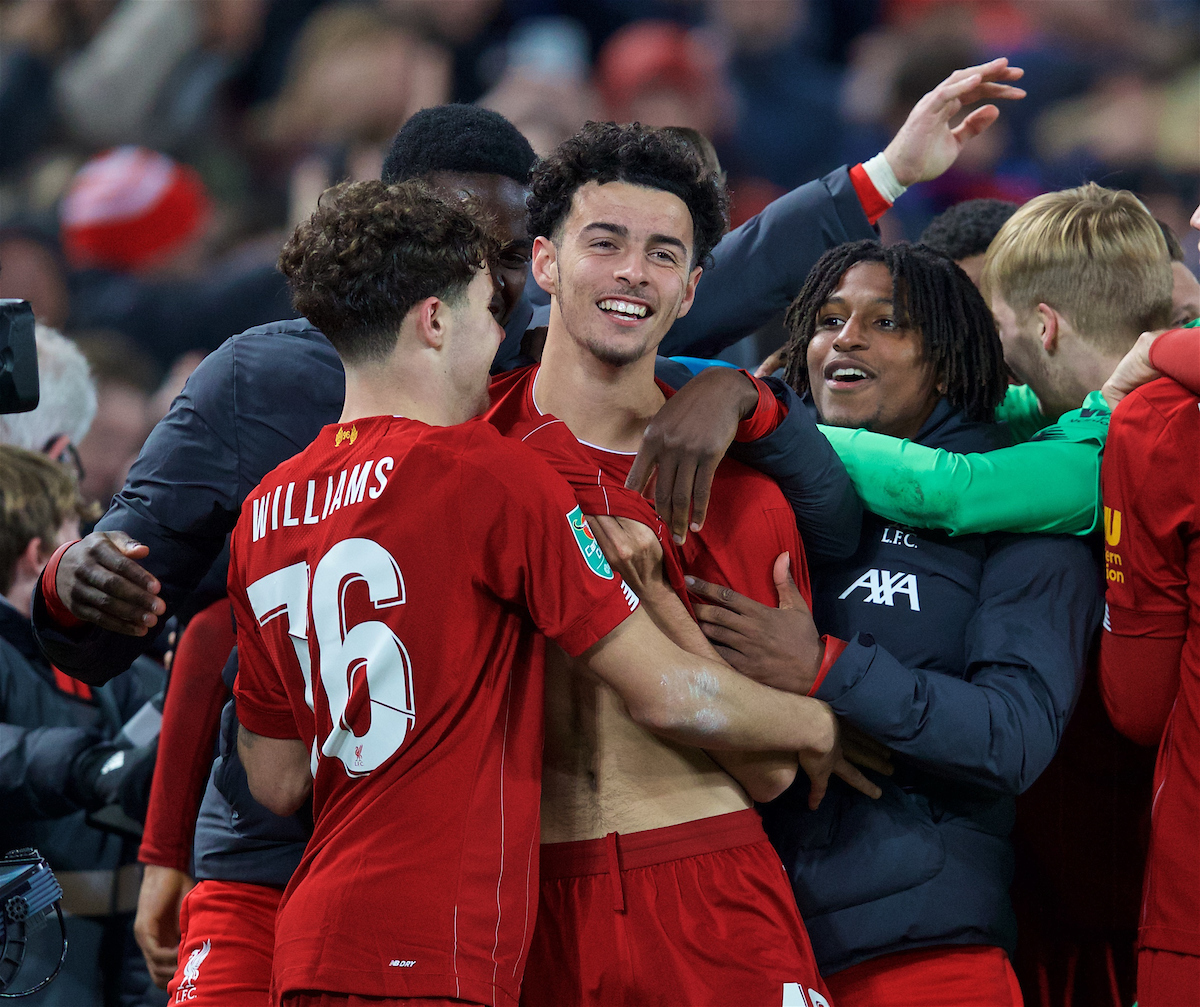 Some may not agree that a competition that many see as a FIFA indulgence should be prioritised over a "proper" domestic trophy like the League Cup, even though it was itself created as somewhat of a Football League indulgence back in 1960.
For Klopp, it seems to be simpler than that. Any competition that insists on a two-legged semi-final in January should be treated with the same disdain that it shows to its participants.
There is also the fact that you enter the League Cup every season. The opportunity to win the Club World Cup is afforded only to those who lift their continent's premier trophy. Liverpool will therefore only get another shot at it once they win the Champions League again, and who knows when that's going to be? They might have to wait another one, or even two years…
For The Reds, it also feels like a wrong that needs to be righted. Despite five previous European Cup wins before last season, for one reason or another, Liverpool have never won whichever iteration of the Club World Cup there has been.
I remember being genuinely devastated in 2005 when Rafa Benitez's side were thwarted 1-0 by Sao Paolo, particularly as Liverpool totally dominated and had three goals disallowed that day in Japan.
It felt like an opportunity lost, and when Benitez and his squad reached the Champions League final again in 2007, a big part of me was almost as excited at the potential opportunity to win the World Championship the following December, had they managed to beat Milan in Athens.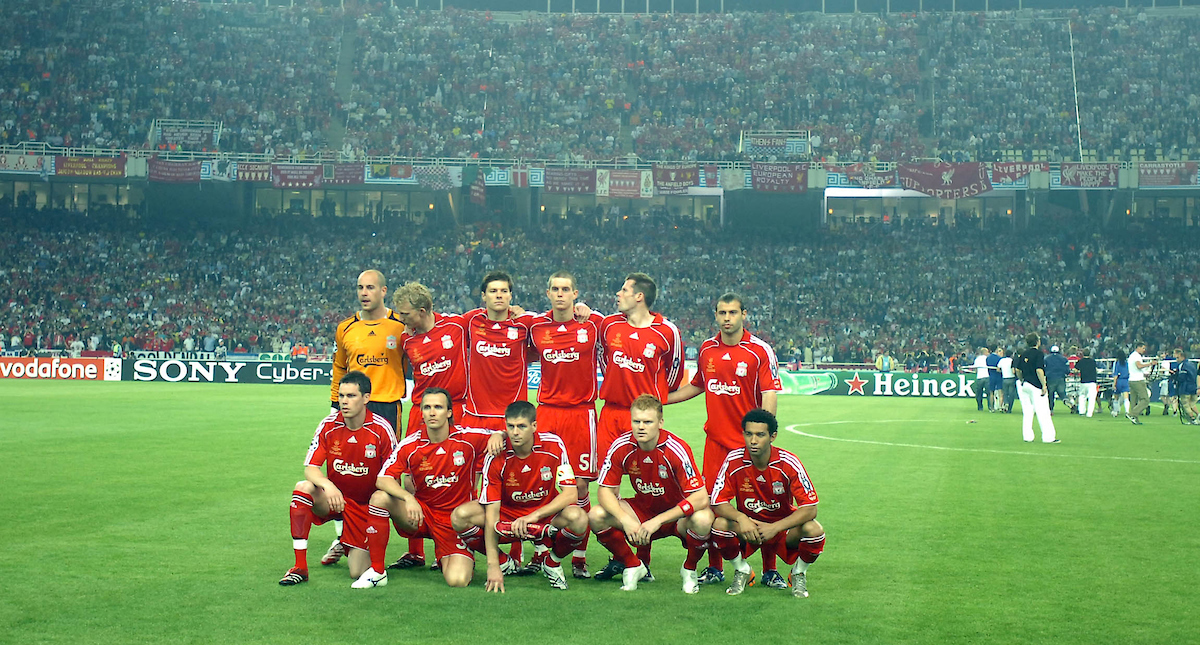 The teams involved in the FIFA Club World Cup may not be as recognisable to us as Liverpool or their Champions League rivals, which may explain why many feel there isn't as much gravitas that comes with winning it, but there are still some big clubs involved, with huge fan bases outside of Europe's football bubble.
Klopp's men face Mexican outfit, and CONCACAF Champions League winners, Monterrey on Wednesday in the semi final, and all of the inevitable cheese puns that will bring.
Back in Mexico, the Rayados play in a stadium nearly the same size as Anfield, although their team isn't exactly filled with recognisable names, apart from former Tottenham striker Vincent Janssen and the twin brother of Ramiro Funes Mori, Rogelio. He really does look exactly like him, which could light a fire in a certain Divock Origi, should the Belgian make an appearance.
Assuming Liverpool overcome that hurdle, their likely opponents in the final will be Flamengo, who recently won the Copa Libertadores. The Brazilian side would not make for easy opposition, as River Plate found to their cost in November.
The scenes of the hordes of Flamengo fans celebrating that win in the streets of Rio de Janeiro was as spectacular as The Reds' own homecoming after Madrid.
The main message coming out of the Liverpool camp is that the players really want to win this. They probably want to win everything, but there seems to be a lot of professional pride in winning this and being able to call themselves world champions.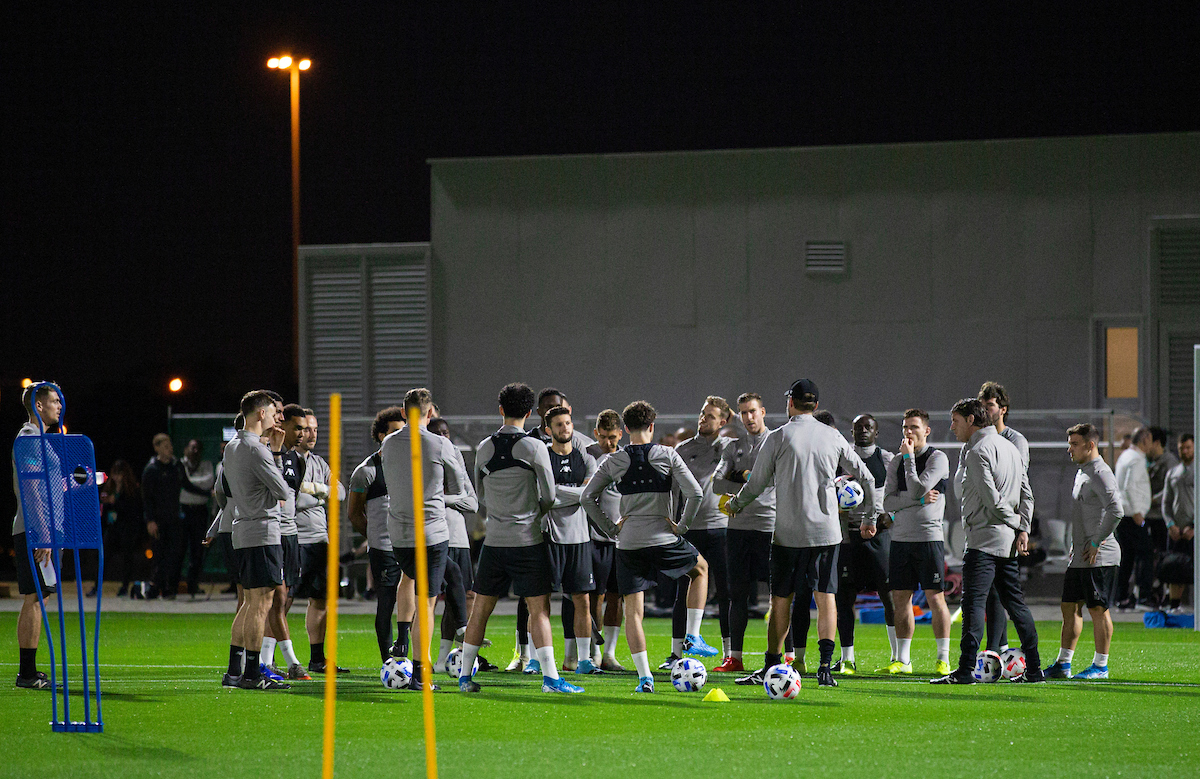 Gini Wijnaldum spoke to the club website last month expressing his excitement about playing in the competition, which makes his injury at the weekend all the more heartbreaking, should it rule him out of both games in Qatar.
He said, back in November "I'm really looking forward to playing in the World Cup for teams because back in the day I saw the Champions League winners play in the competition. What I like the most is that if you win, you get a badge on your shirt. That's something you want to achieve."
I must confess, the badge is a big part of it for me too. Real Madrid have been able to wear it for most of the last few years, and it doesn't half make them look important. A great big gold badge with 'FIFA World Champions' on it that your opponents are forced to look at for 12 months.
Imagine being able to line up against Everton and Manchester United (the only English side to have won the competition so far) next month, or Atletico Madrid in February, or Manchester City in April, able to point to the shirt and remind them of what Liverpool are.
I can see Roberto Firmino walking up to Richarlison ahead of the FA Cup derby game at Anfield and saying "Alright Ricky, lad? See my new badge? What does it say, mate? I can't read it upside down. Does it say something good? Where are you going Ricky? Ricky?"
Probably the most important factor is this squad sustaining that winning mentality. Liverpool have won a lot of games in the last couple of years, including a Champions League final and European Super Cup.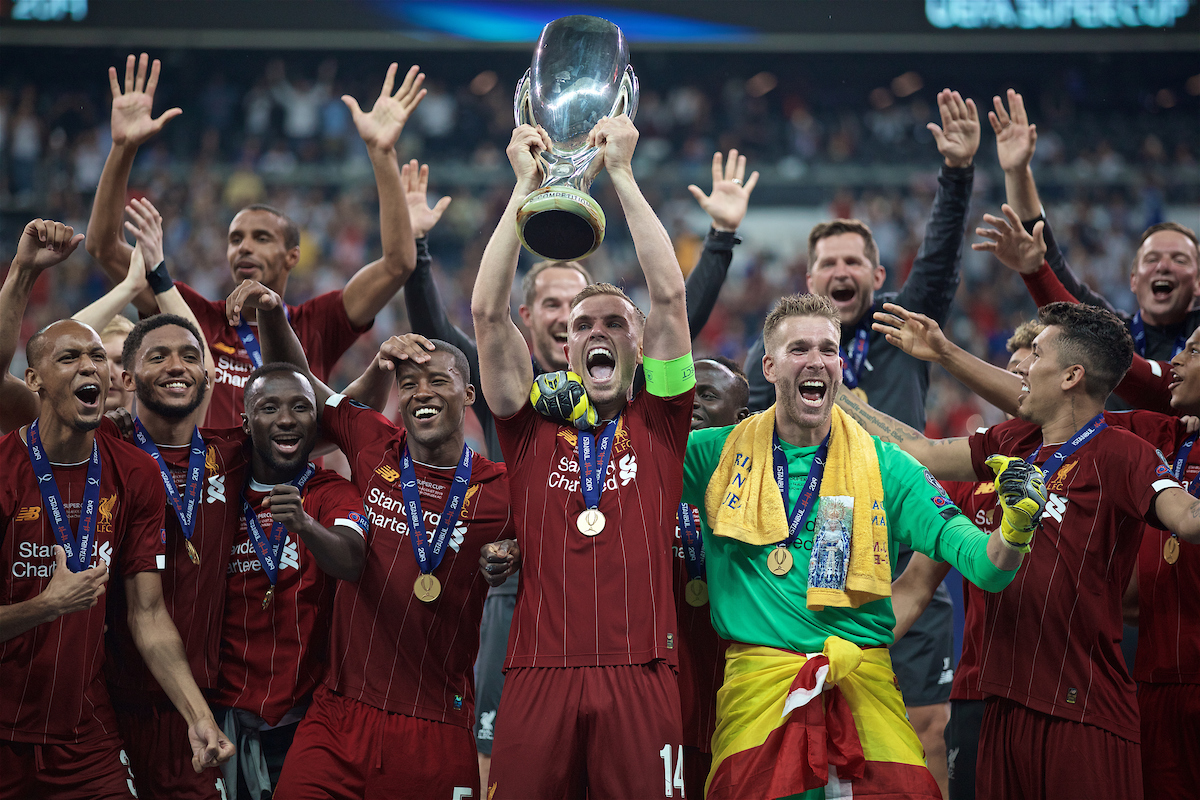 Collecting trophies is a terrific habit to get into, and Liverpool are currently so successful that even The Anfield Wrap is raking in the awards (massive congratulations to the lads and lasses who won the FSA award for best fan media last night).
Then there is the fact that Liverpool simply are the best team on the planet right now. One league defeat in their last 56 games, including 25 wins from their last 26, a European Cup, top of their Champions League group, Super Cup winners, and 10 points clear in supposedly the most competitive elite league in the world.
They surely deserve the crown, but must still earn it in Qatar. This squad will want to be able to sit down with their grandchildren years from now and tell them what the big gold medal with 'world champions' on it is all about.
Maybe there can still be League Cup medals in there too, but given the choice, these players would much rather be able to sing about themselves becoming the champions of the world.
That is, until someone writes a Queen remix along the lines of: "No time for losers 'cause we are the champions… Of the English Football League Cup sponsored by Thailand's second most popular energy drink."
"Liverpool are 10 points clear, could be World Champions by next week and have a Champions League last-16 tie with Atlético Madrid to look forward to.. we can't take this for granted." 👏

📱 Download our app here and watch today's Talking Reds in full 👉 https://t.co/v3xcfw1OJ2 pic.twitter.com/F5lg9cNpxB

— The Anfield Wrap (@TheAnfieldWrap) December 16, 2019
Recent Posts:
[rpfc_recent_posts_from_category meta="true"]
Pics: David Rawcliffe-Propaganda Photo
Like The Anfield Wrap on Facebook