"IN the current climate."
"The market rate."
"Inflated prices."
You might associate the following phrases with the beginnings of a political rant, but they're in fact all increasingly common phrases used when referring to the modern day football transfer market.
They all mean one thing, and you don't have to look too deep into the squads of some of the Premier League's 'biggest' clubs to find it out.
In short, the transfer market is broken.
Clubs, owners, agents and players can all be attributed blame to varying degrees, but that doesn't mean that there is a quick fix which is likely to come about any time soon.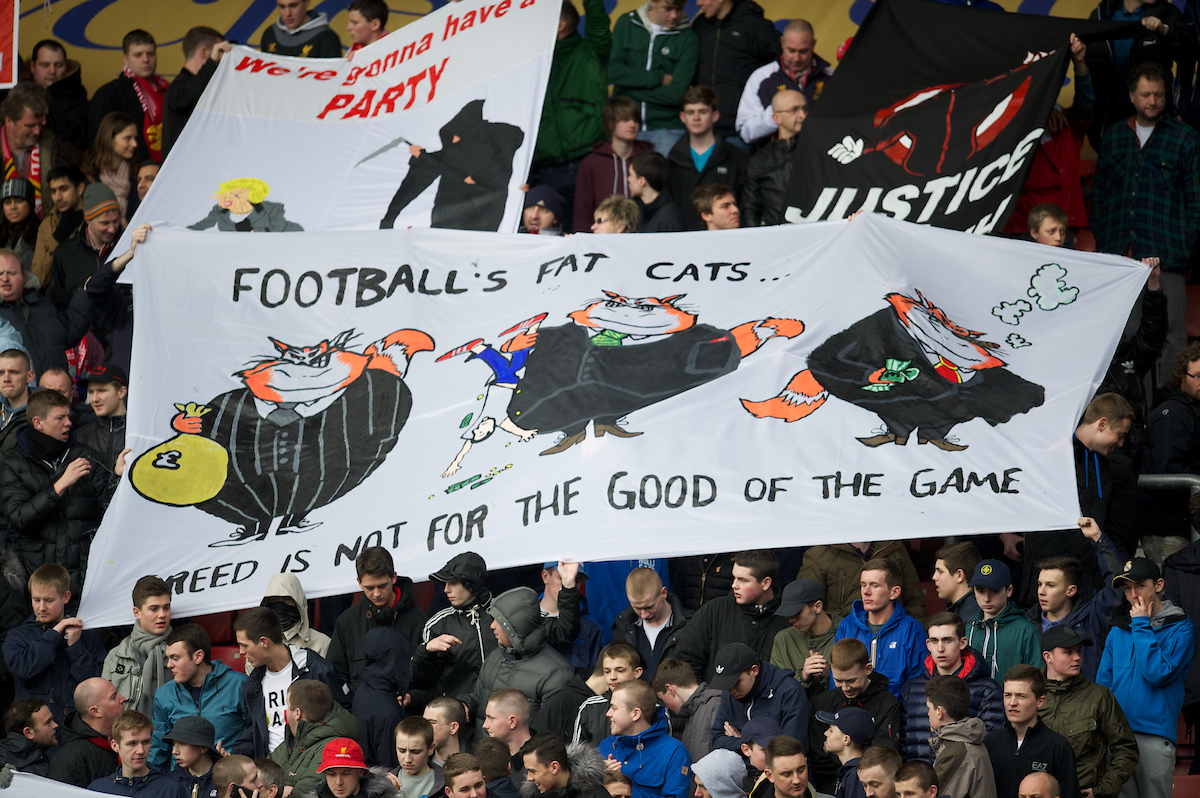 Clubs are commanding, and by contrast willing to pay astronomical sums for the transfer of players – none of which are worth the amounts they're going for, no matter what anybody says.
Owners are, within seemingly very loose financial regulations, pumping enough money into clubs to allow the following practice to take place, and even escalate further.
Agents are demanding ridiculous fees for their own services and for that of their clients, with all sorts of clauses making matters more complicated, and different fees being bandied about all over the show.
The players themselves have demanded higher wages, kicked up fusses in order to secure transfers and made career choices which allow the cycle to continue – while their actual prospects take the hit.
And we as supporters? Well, at worst, we've stood by and watched it happen. Blinded by the big yellow totaliser as it ticks on, year on year.
There are clubs who are trying to balance the scales, including some of those who were the worst offenders down the years, but their actions actually only make things worse.
The likes of Manchester United and Chelsea, who are placing increasing responsibility on youth, are doing so out of desperation – albeit for different reasons, with the latter's transfer ban forcing their hand slightly.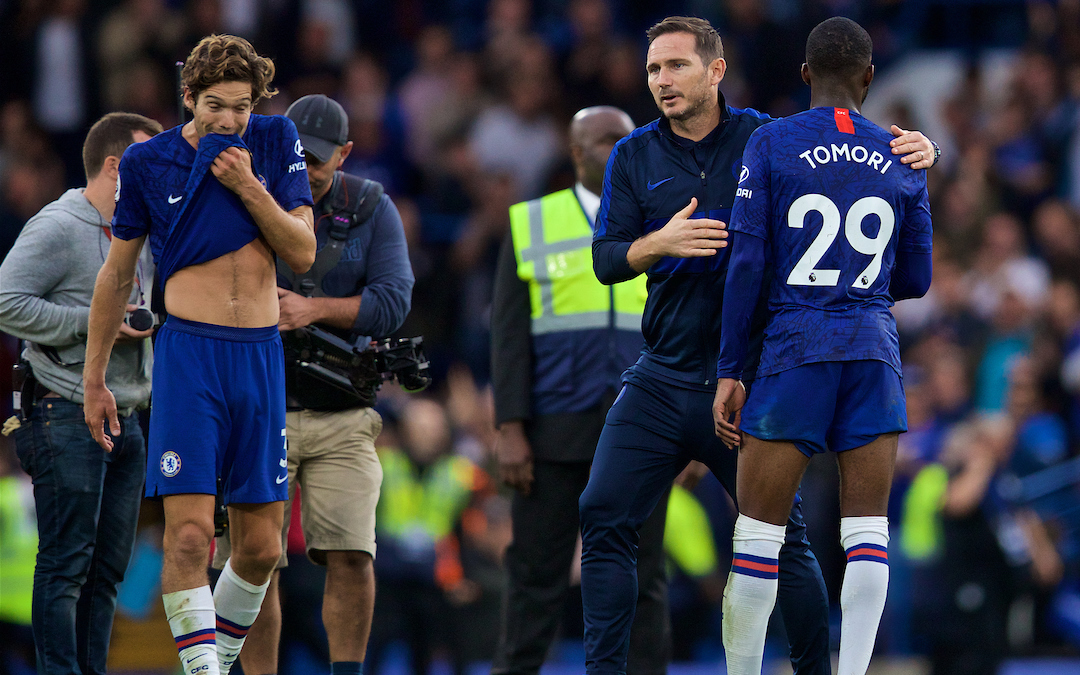 Years of poor transfer dealings showing up week after week, either on their benches or in the colours of their loan club, as the players wonder how they got themselves in that mess.
The side effects of a scattergun approach to buying players? Quite possibly. But there are an increasing number of clubs finding themselves in a mess when it comes to shifting players who they regrettably spent big bucks on at some earlier date.
Not so long ago, Liverpool were in that same flux, and a number of The Reds' expensive former flings still find themselves plying their trade in the top flight – though, in truth, very few have gone on to bigger things since leaving Anfield.
But against Bournemouth, a side who have themselves pumped big money into the FSG bank account in recent years with very little to show for it, The Reds' new and much improved transfer policy once again showed its worth, and may even give other clubs food for thought.
Since Jürgen Klopp joined Liverpool there has been a very clear direction when it comes to recruiting players, and that isn't entirely his responsibility according to his own words.
That policy appears to be that if a specific player suits the club, you do everything in your power to get him and don't settle for less. The club very rarely get embroiled in bidding wars these days and that can only be a good thing.
Naby Keita was one of the players who stood out for The Reds on Saturday, having officially signed from RB Leipzig in the summer of 2018 for a sum north of £50m.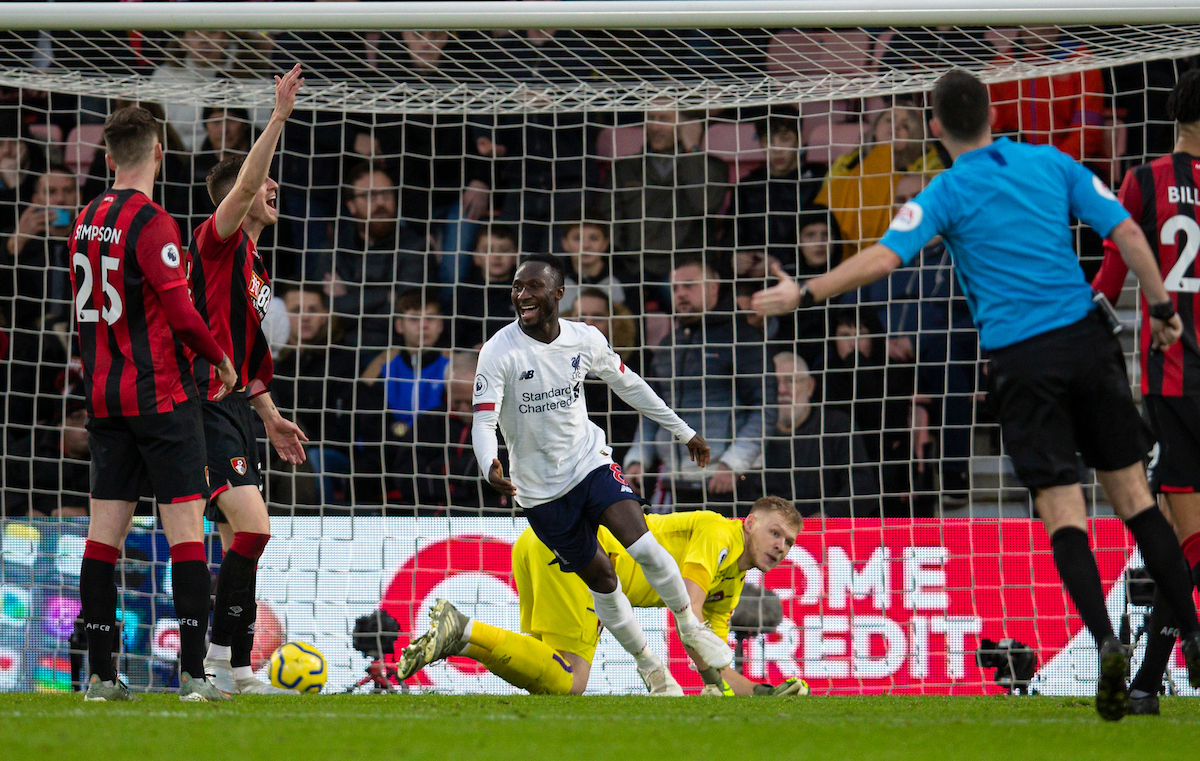 He was a player who had been on the club's radar for a while, although Leipzig had attempted to play hardball to keep hold of their prized asset, so it came as little surprise when the clubs eventually managed to find a compromise that suited all parties.
That was that Liverpool knew they were getting their man, they'd just have to wait an extra year, Leipzig had time to find a replacement and got an extra season of Keita action, and the player got a farewell tour before making the biggest move of his career.
The Guinean would probably be the first to admit that things haven't gone exactly how he'd hoped at Anfield so far, but there has been no lack of patience from himself or his manager.
Where some supporters, myself included, have asked questions about whether Keita would be the success many had tipped him to be prior to his move, those inside Melwood's four walls have worked double time to ensure he has all the tools to succeed at the club.
Some other clubs may have cast Keita aside by now, wary that the asset they had spent so much on will only further deplete in value if something isn't done about his form/fitness. Not Liverpool. Not anymore.
That kind of patience has formed the fabric of Liverpool's mentality and is arguably a huge factor in the success the team are enjoying.
We even saw it with Divock Origi who once again lit up Anfield on Wednesday night against Everton – who have themselves struggled to put together a coherent plan around transfers for a number of years.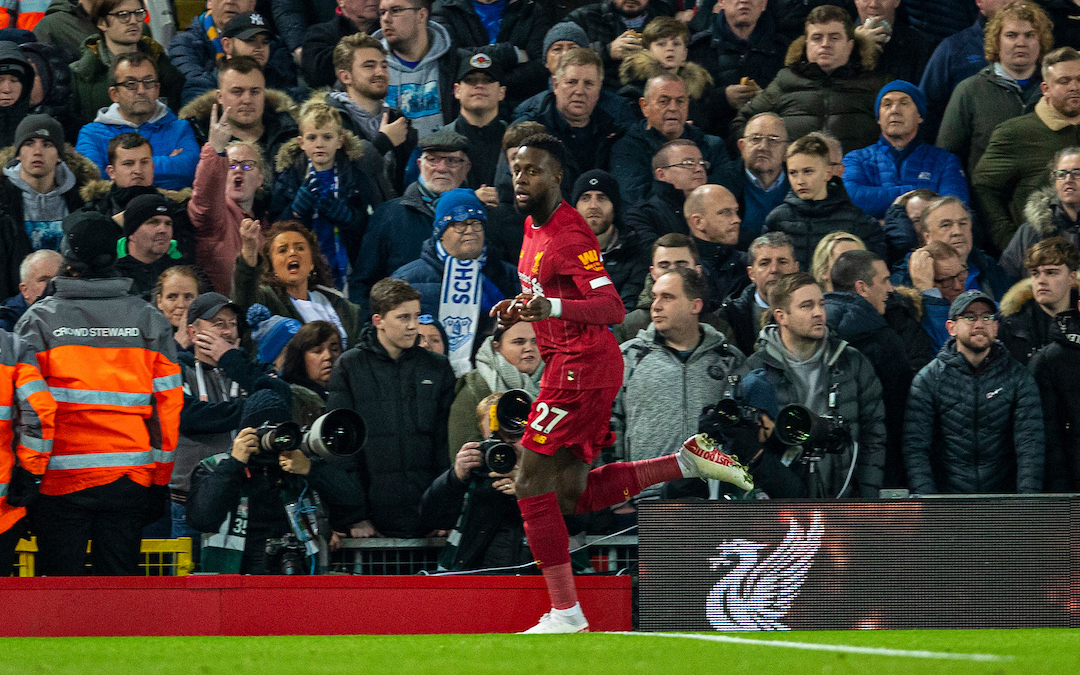 Also, look at Alex Oxlade-Chamberlain and Xherdan Shaqiri as different examples of how Liverpool seem to be getting everything right.
Both players ticked a lot of boxes, had Premier League pedigree, but most importantly became available and were snapped up with no hesitation.
Both have needed time to find their feet, but both look like further examples of smart business done by Liverpool.
There will still be some failings and external factors will always come into play, but the reason The Reds are getting so much right is because they're making sure those factors have little influence on a signing's ability to succeed.
What are the secret ingredients? A mixture of things, really. Finding the right player, doing everything in your power to persuade them, making a quick move and having patience are the key ones.
Perhaps if more clubs followed suit we wouldn't be in this mess.
Then again, if more clubs did follow suit, Liverpool might not be further from fourth place than most of their 'rivals' are from the relegation zone.
"GET IN! The Reds have done it again!

"Eleven points clear of Leicester, FOURTEEN clear of Man City. That second half was as dominant as you can have."

📱 Subscribe here for all of our reaction as the Reds beat Bournemouth 3-0 👉 https://t.co/TEMh9r97WH pic.twitter.com/khVZQlQCBO

— The Anfield Wrap (@TheAnfieldWrap) December 7, 2019
Recent Posts:
[rpfc_recent_posts_from_category meta="true"]
Pics: David Rawcliffe-Propaganda Photo
Like The Anfield Wrap on Facebook