THE evolution Liverpool have gone through under Jürgen Klopp has been remarkable.
Emerging from Brendan Rodgers' final season where the club had seemingly lost both their identity on the pitch and the collective relationship with fans off it, the German has fortified the cohesion around the club while simultaneously forging Europe's most potent attack.
Alongside a strong defensive rearguard pioneered by the colossal figure of Virgil van Dijk, such developments have brought balance and consistency to The Reds, exemplified by the club's sixth European Cup and a new club record of 32 consecutive Premier League games unbeaten.
Yet, amid the plethora of improvements Klopp has brought to Anfield, a growth in maturity and development in football's 'dark arts' arguably sit top of the pack, adding yet another component to an already generational Liverpool side.
Snide and gamesmanship have underlined some of the most successful teams in world football.
Think of the Barcelona sides that relied on the petulant brilliance of Sergio Busquets, to Alex Ferguson's Manchester United, to Jose Mourinho's Chelsea, and last season's Manchester City side who, for all their attacking verve, were dependent on Fernandinho's tactical fouling.
All successful, all primed with controlled aggressive and a refusal to be bullied.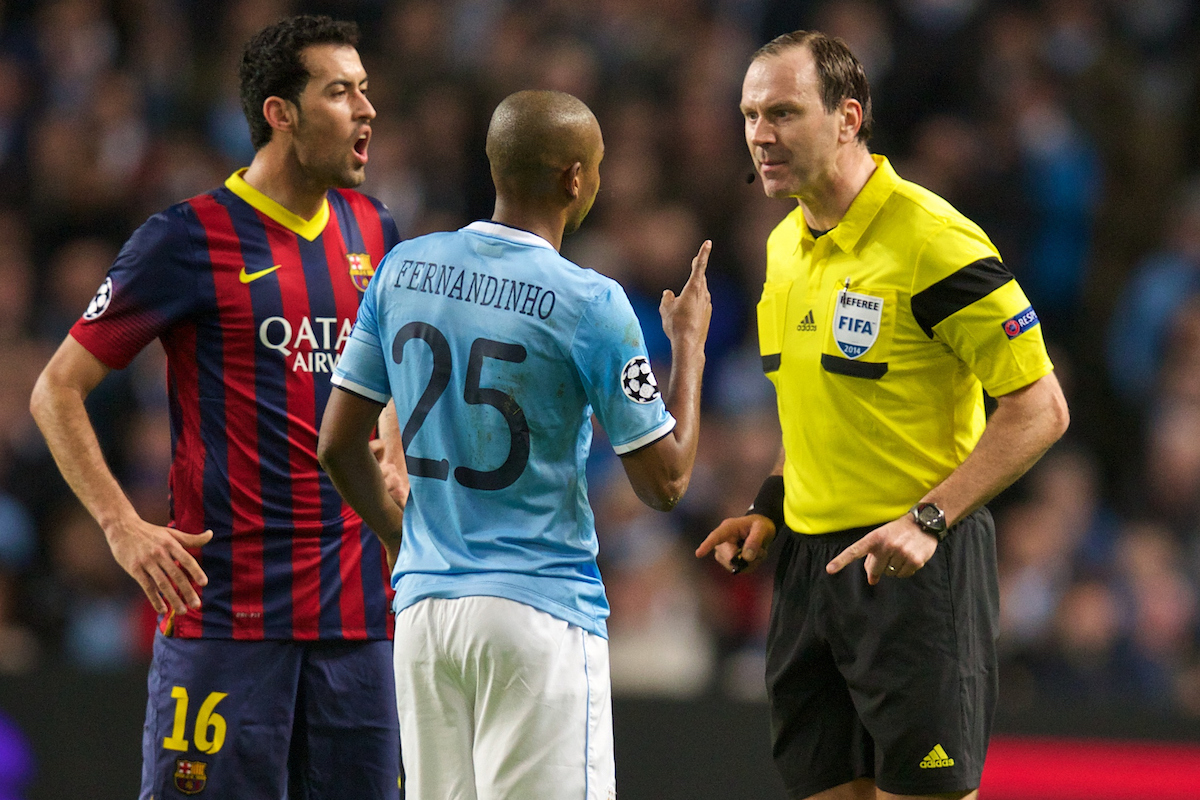 When Javier Mascherano left Liverpool in 2010, the club lost not only a brilliant defensive midfielder and blanket to the back four, but a man with relentless aggression and needle.
Indeed, in the years since, The Reds were labelled the 'nice guys'; a team lacking the physical presence and the ruthlessness to take no mercy on their opponent, bulldozing their way to the finish line at whatever cost. Albeit producing eye-catching football, football's lack of sentiment saw the old cliché ring true.
Nice guys always finish last.
A harrowing night in Kyiv alongside the acquisition of Fabinho have acted as a catalyst for a change in the tide, with The Reds transforming from a young, naïve side to a well-rounded team with the necessary needle to give them the extra edge.
Where previous Liverpool sides have often been caught out and bullied, Klopp's thrilling cargo machine are primed with a brute backbone, harnessing the dark arts and channelling aggression to develop a nasty streak in the side.
In the latest edition of 'How To Dismantle Everton At Anfield', last week's performance was as much about the scintillating brilliance of Sadio Mane, the ruthlessness of Divock Origi, and the tactical astuteness that brought new life to traditional long-ball tactics, as it was about Liverpool's attention to detail and refusal to be bullied.
Everyone put their bodies about; every tackle, every challenge, every intentional barge a signal of intent and mark of the gulf in class between the two sides.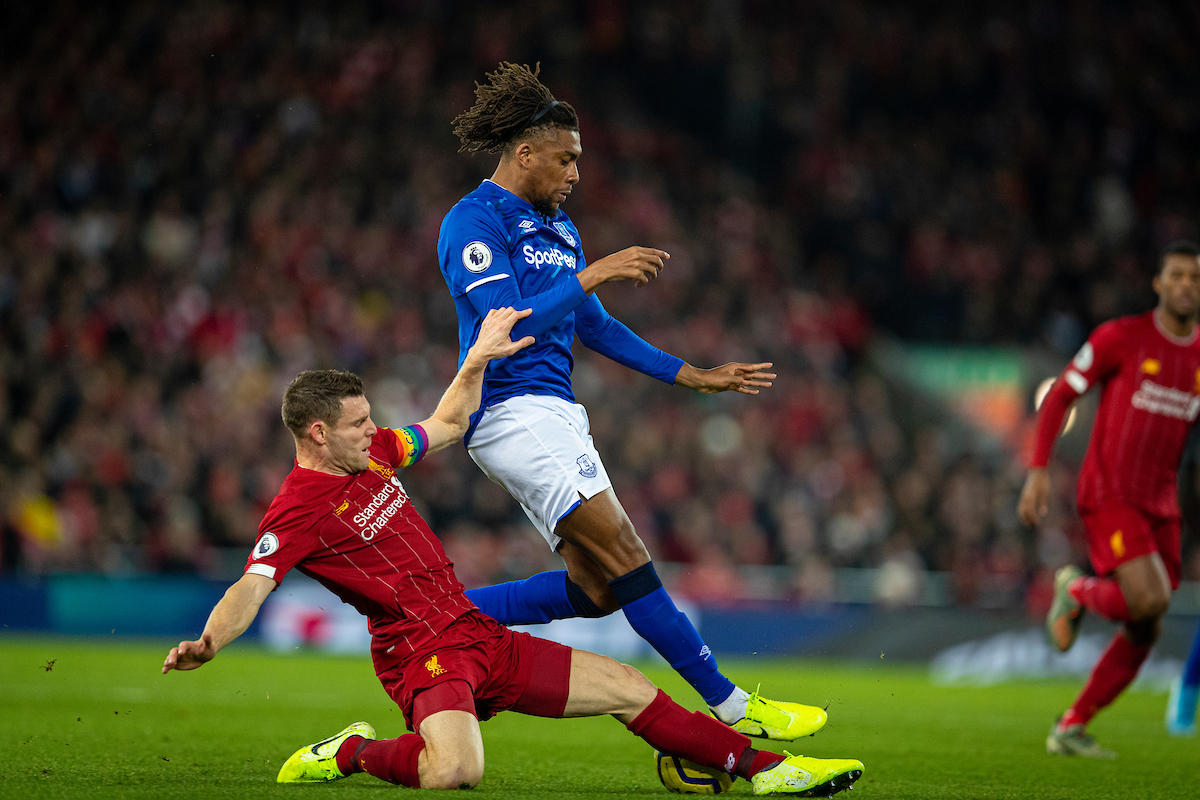 No one did so more than Andy Robertson, who has emerged as the consistent figurehead of the team's controlled aggression. Losing his footing in the first half, the Scotsman's tumble and heavy landing on Tom Davies sparked a confrontation with Mason Holgate.
Unmoved and unperturbed, Robertson's smugness was displayed on centre stage, with his smirk the perfect indictment of the kind of snide Liverpool have matured since Kyiv – the kind you'd hate if it wasn't your player.
It's not the first time we've seen it from The Reds, either.
Against Barcelona, Robertson shoved Lionel Messi in the back of the head before later donning a similar smirk after winning his personal battle with Luis Suarez.
Likewise, November's crucial win over Manchester City was founded on the dark arts.
Raheem Sterling squared up to Trent Alexander-Arnold after being nonchalantly shoved into the advertising boards before being picked up by Joe Gomez. Kyle Walker was brushed aside by a sniggering Robertson. Even Mane joined in, booting the ball into Row Z after being caught miles offside.
Gone are the days of being the 'nice guys' whose immaturity and tactical naivety saw them bullied by opponents.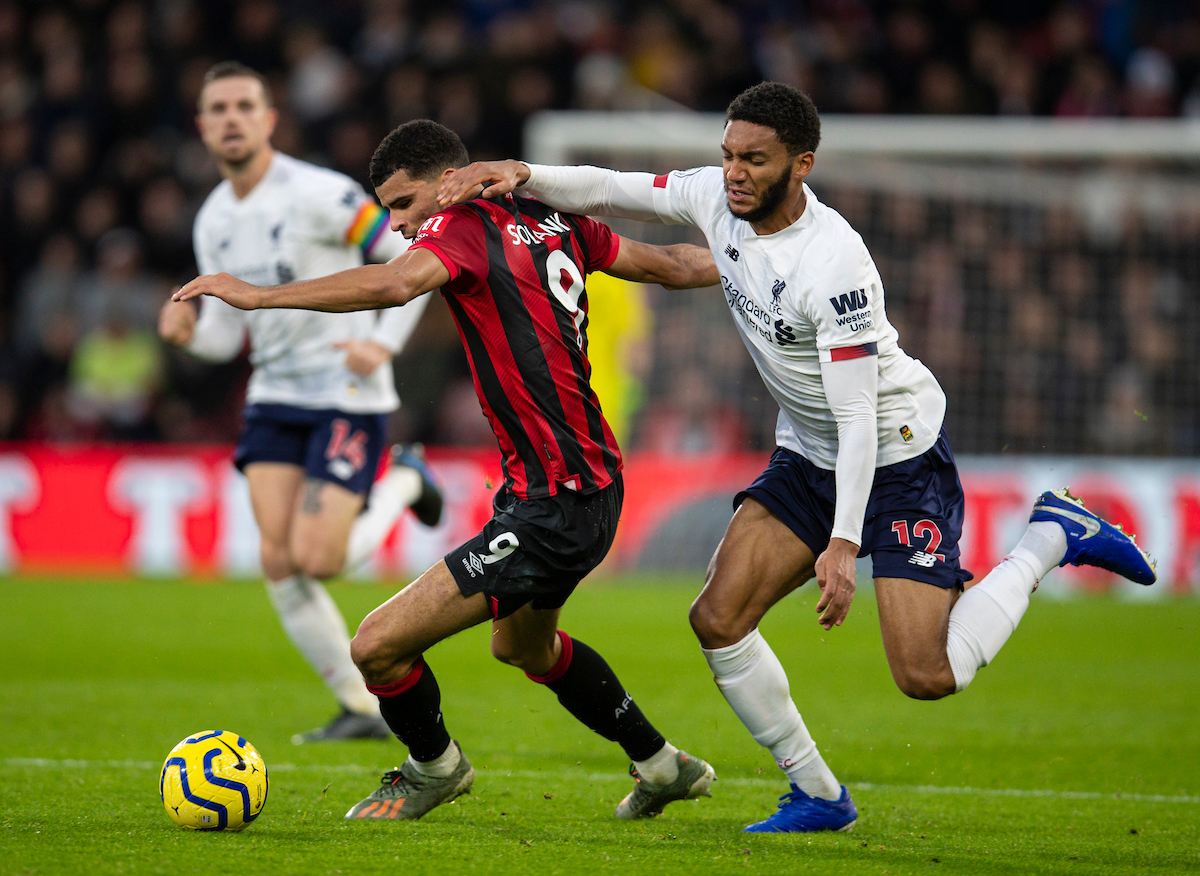 The derby win offered a front-row seat to Liverpool's dark arts class, the less than eye-catching but just as pleasing shithousery that's been missing for some time.
Once presented through a token nudge by one or two players, it now runs through the veins of Klopp's group, exemplified by Fabinho's brute force, van Dijk's flat-track bullying and Robertson's smug demeanour.
A team commended for their champagne football, mental fortitude and incessant refusal to lie down and be beaten, Liverpool's transformation in the dark arts has been just as important in their surge to the summit of world football.
Last Wednesday's win was the perfect exponent of a team now primed with snide and needle; perhaps the last piece to Klopp's intricate puzzle.
Rest assured, Klopp's dark arts defence lesson is well and truly in session.
"The Reds have done it again… 33 games unbeaten." 👏

✅ The Post-Match Show
✅ The Review
✅ The Anfield Wrap
✅ The Preview
✅ Under The Lights

📱 Download our app here for all of our Bournemouth reaction, and buildup to Salzburg all in one place 👉 https://t.co/yTcwWTIbIT pic.twitter.com/oLkMB8DERX

— The Anfield Wrap (@TheAnfieldWrap) December 9, 2019
Recent Posts:
[rpfc_recent_posts_from_category meta="true"]
Pics: David Rawcliffe-Propaganda Photo
Like The Anfield Wrap on Facebook