LEICESTER City came into the game second in the table.
They are undoubtedly one of the three best sides in the division so far this season.
They were decimated by Liverpool on their own ground. They were taken to the cleaners by The Reds. The Champions of Europe, the Champions of Earth.
There was no room whatsoever for them to play football. Liverpool absolutely smothered them in all areas of the pitch. They outworked, outthought and outplayed Leicester in every area, in every position on the pitch. You and I – we watched it. We saw it. We loved it.
We both will be received.
This game absolutely stood out. Stood out a mile away.
It was ringed in ours with red pen for months. We'll know a thing or two on Boxing Day, I thought in June. That'll be a day out. A night of significance.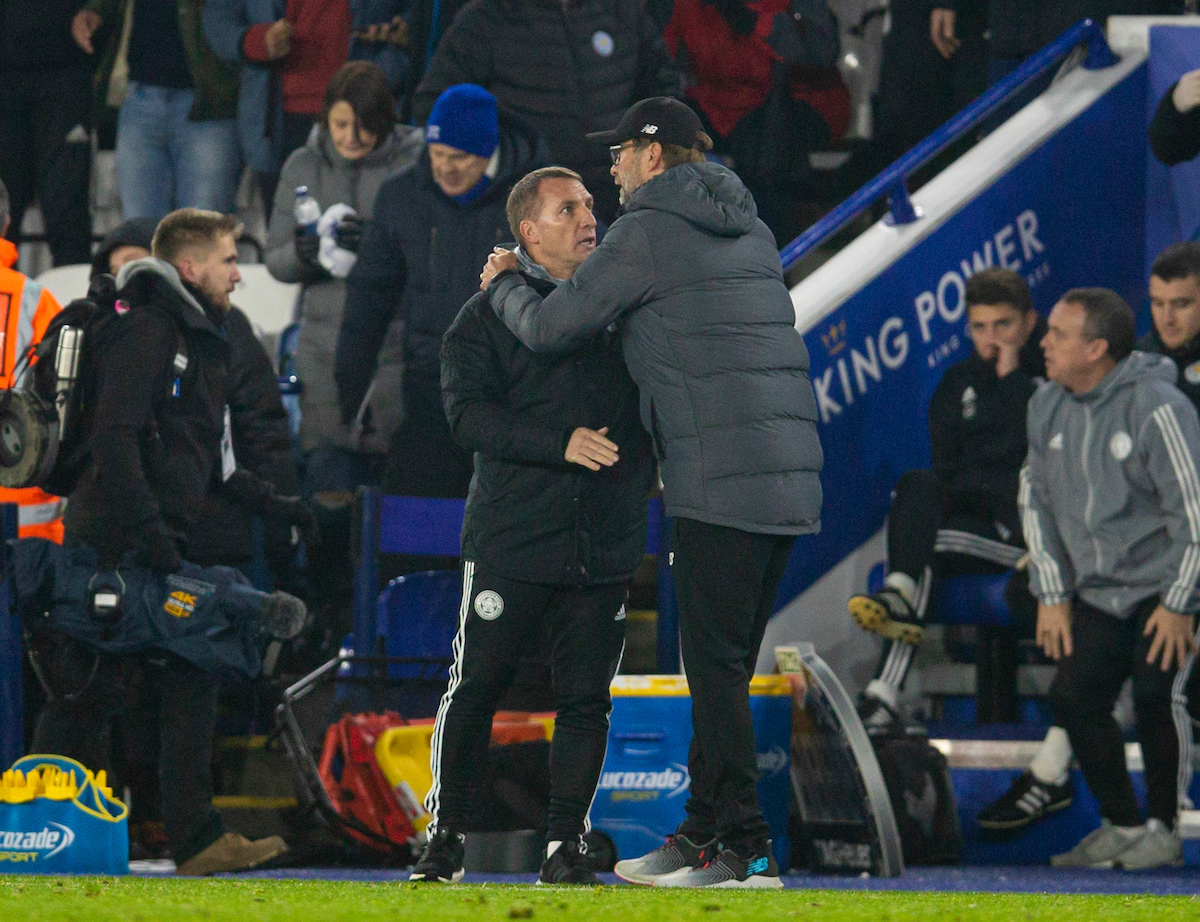 Ringed doubly for weeks. Leicester away will be something. For this side? Now? Wow.
Coloured in for days. Leicester away will mean everything. Leicester away will be a measure. It'll let us know if they are bounding.
Transpires that wasn't just me but that was the mighty boys in Red. Transpires Liverpool had it marked, time to make a statement, time to send a message.
What happened tonight at the King Power is a performance for the ages. It is a performance which defines this campaign to date and clarifies the road to come. A performance that rings out. It was the performance of Champions.
It is difficult to keep keeping it under, like trying to wrap a bicycle to put beneath a Christmas tree. However much paper you put around it there are the handlebars. There are the pedals. Just look at the thing. A bike wrapped in paper is still a bike.
The best side in the country are the best side in the country, however much we say there is a long way to go, however much we act like there's no complacency.
There is no complacency whatsoever. They are just that frigging good. They have just won 17 of their first 18 and drawn the other. You can't disguise it, the pedals stick out.
We've reason, more reason than we have ever had, to believe we all will be received.
A certain efficiency and absolute majesty. Regal. Stellar. It was an almost perfect performance from The Reds, upturning years of history in which Boxing Day has been a hangover game. Games to forget. Games watched through the fug of the cold and the indigestion.
Not anymore. These boys weren't hungover. If anything, they looked fresh. How are they not more tired?
Jürgen Klopp loves these boys and they love him and tonight it showed. They played his game to perfection. They were calm on top, they controlled and passed and played and found a way to win. Confidence and control. Find the way. Never panic. Hold the ball. Believe in each other.
Jordan Henderson, Gini Wijnaldum and Naby Keity made constant contact, sharing the ball between them, most importantly robbing Leicester of any chance to break out. A team smothered. A team left empty, a team bereft.
Even at 1-0, the control was so absolute the pace could slow down to almost a standstill, almost no movement, but still Liverpool held onto that ball.
Not a player on the pitch played badly at the King Power tonight. Liverpool were tremendous. Trent gave us his world. His goal was a magical glide on ice, a slice of brilliance crowning a joyous trip around the world. That final goal topping off his place as man of the match with grace and elegance.
Allison isn't tested. Not by Jamie Vardy, not by anybody. But he is always present. Always in the game. Shining like a National guitar.
Kasper Schmeichel is found wanting. The different roles played in this game by the two keepers is all you need to know to understand what went on at the King Power tonight.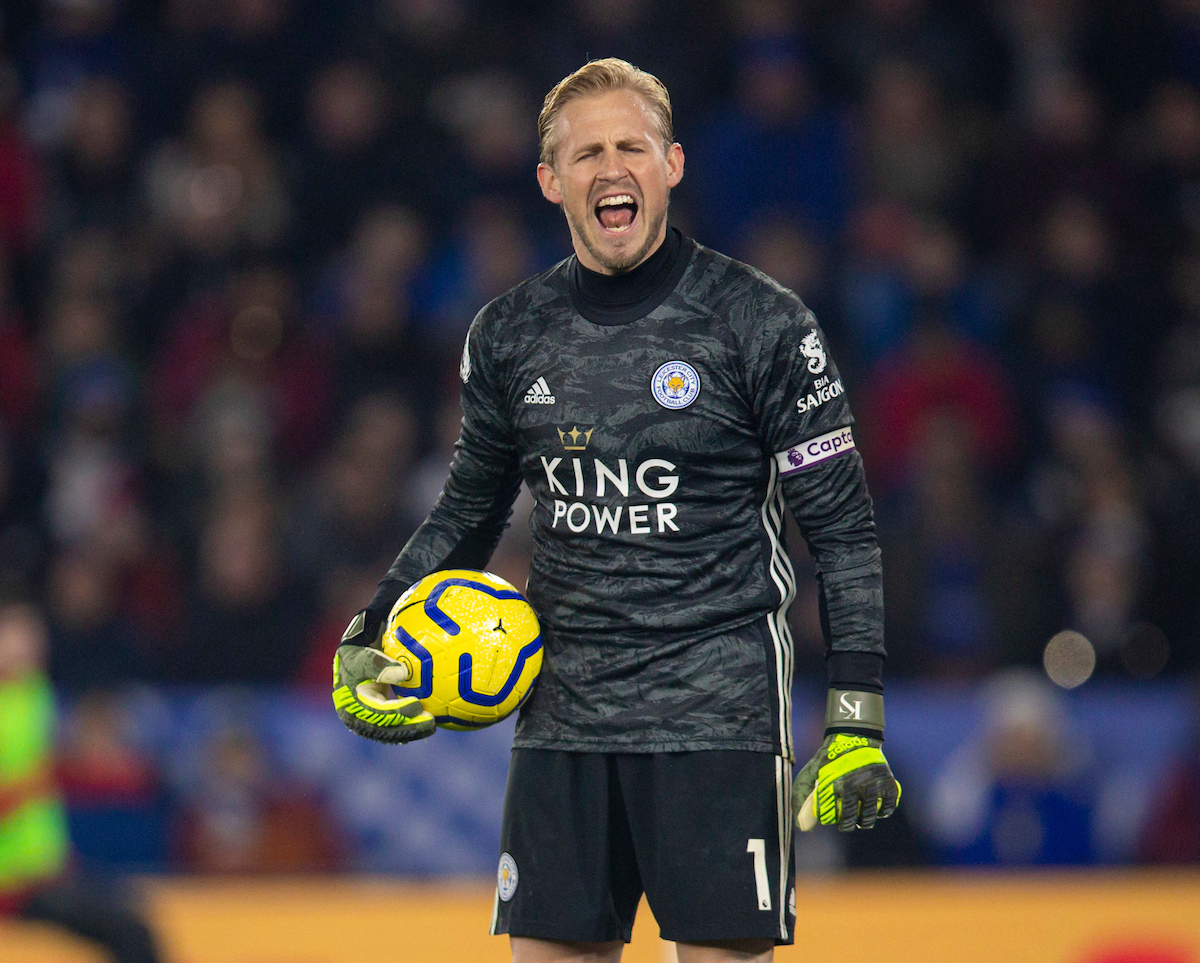 That Liverpool's defence were as forceful in attack as they were certain in the face of threat is all you need to know. That Liverpool get a penalty on the 71st minute, then score on the 74th, and on the 78th is all you need to know. Once the dam was breached, Leicester fell, and Liverpool dominance was absolute.
Bobby Firmino's eyes lit up as he and Mo Salah jumped in unison, the ball falling squarely for his head and careening into the back of the net.
The first goal is followed by a ton of chances before the break, including brilliant runs by Mo as he consistently beats Leicester's backline. He and Sadio could both score on a number of occasions, but it just doesn't fall quite right for them this evening.
It has to be remembered that this team is second. These are not mugs. Leicester have overtaken Manchester City in the title race because they are good. Vardy and Maddison are a force, and they have the moves to make, even though they just could not impose themself on this game.
Similarly, on the other side, Ricardo and Barnes are quality. You can see how much they challenge and force themselves into other sides. They are fit and strong. Ricardo a lovely footballer; the second best right back in the country, the second best right back on the pitch.
But no match for The Reds tonight.
The handball is as clear as day, and it comes at the perfect moment, just as Milner has run onto the pitch. No man you'd fancy more with his first kick of the game. Milner strikes the penalty and Schmeichel's night is ruined. They are done for. Bobby's number two and Trent's beauty comes shortly after and that is that.
It is a truly great Liverpool performance. One for the ages. One for the books. One for town tonight.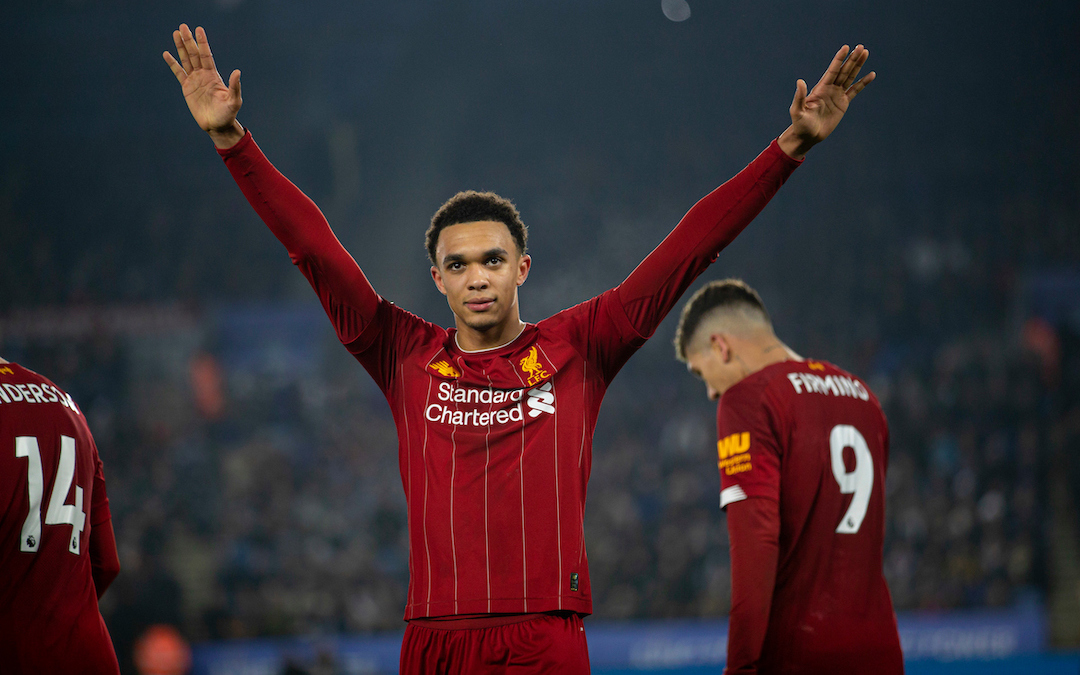 Another hurdle done. Eighteen down. Twenty to go. This is what she means.
This is it. This is what all the things that we care about feel like. Being together and playing for each other like our team does is what makes for joy and all these feeling of love. You cannot help but love them. You just cannot do anything but love them.
We want to try to play it cool because we don't want to feel stupid in the end. But being in love isn't cool. But being committed means you can look an idiot. But this isn't about poise, it is about roaring at them when they come to you at the final whistle, about telling them they are the best of you, the best of themselves. Champions of the world.
Previously we have been left obliged to defend every love, every ending. There's no obligation now. No obligation to pretend what is beneath the Christmas tree isn't a bicycle. No obligation to dial it down. No obligation to say there is a long way to go.
There is a long way to go but we get to have that pilgrimage with Jürgen, Jordan and the lads. There is no obligation now.
There's just us, poor boys, pilgrims, families. Come here, handsome. Come here, gorgeous.
I promise you. I love you and I promise you. We are going to Graceland.
"That's one of THE great Liverpool performances.

"As good as anything I've ever seen in my life." ♥️

📱 Subscribe here for all of our reaction, live from the King Power, as the Reds go THIRTEEN points clear 👉 https://t.co/XZAK9veWt7 pic.twitter.com/rTIJ8yY1MW

— The Anfield Wrap (@TheAnfieldWrap) December 26, 2019
Recent Posts:
[rpfc_recent_posts_from_category meta="true"]
Pics: David Rawcliffe-Propaganda Photo
Like The Anfield Wrap on Facebook