ONE of the complaints levelled against Liverpool of late is that they haven't had the injuries of the other title contenders.
Like many blanket accusations, this isn't entirely true.
You can look at Joel Matip, Mo Salah (still not 100 per cent), Naby Keita and, of course, the loss of Alisson for eight games (we won every one), but that evidence is lost on the cynical.
Now, as December's hectic schedule approaches, the management of the squad is vital if we are to progress in the European Cup and maintain our frankly freakish lead in the league.
But in the last few days, the naysayers have got their wish. Fabinho has done his ankle and will be out for a while. Elsewhere, Alisson is out for the derby.
There can be no complaints about the goalkeeper's ban. Everyone around me in the ground on Saturday collectively muttered the words "red card" like a Greek chorus before we even glanced at the ref.
Lord knows what was going through his head as he sprinted out, but he's a force for good in our world so gets a pass. A brain fart. A mind melt. One of them.
The loss of his compatriot, though, will be more keenly felt, and not just for his ability. Fabinho's role in the first team is unique. While there's a marked downgrade when one of the front three are rested/injured, we can at least change formation to accommodate their replacements and still do pretty well.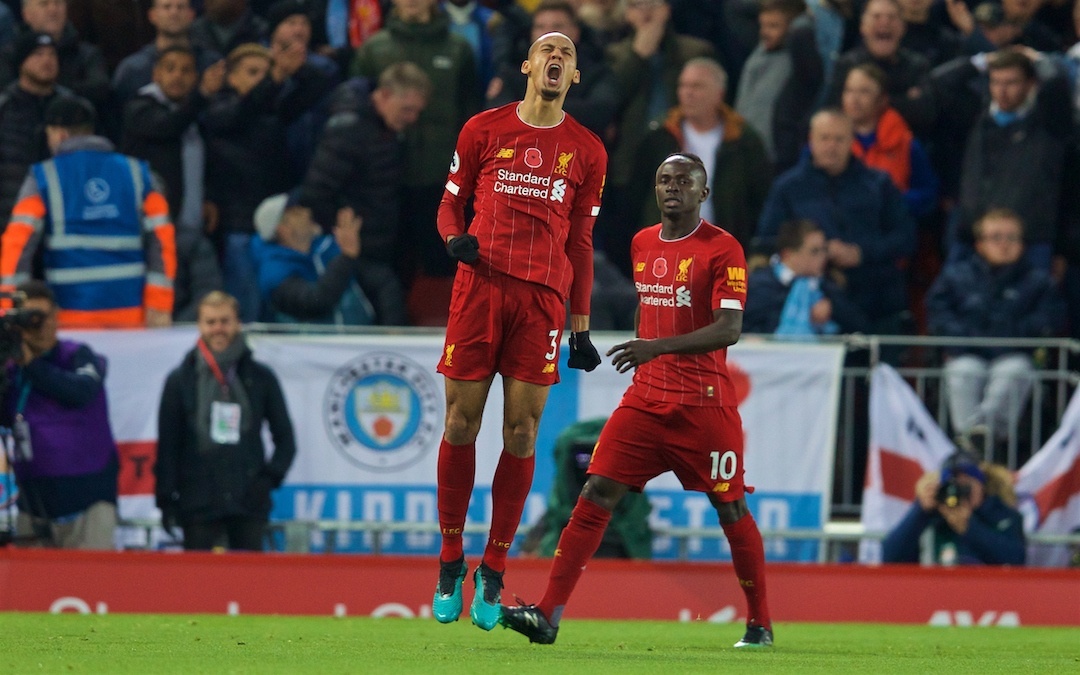 A favoured solution seems to be moving Divock to the left and shoving Sadio around the two remaining spots in the forward line. Either that or playing two up top instead of three and bolstering the midfield to support them. Not ideal, but a solution of sorts.
But, how do you solve a problem like Fabinho? Oh, we can play Henderson, Milner or Wijnaldum in his role in front of the back four and they're all more than competent, but he's streets ahead of his mates there. Streets ahead of anyone, really.
There are only a handful of people who can play that role with his level of artistry in the world. Liverpool have been blessed in the past with Souness and Mascherano excelling in that position. Gerrard too, but that always came at a loss to his creativity further up the pitch or on the right.
As 4-3-3 has replaced the standard 4-2-3-1 formation in common vogue (and favoured by Rafa in the 2008-9 season), the need for a defensive midfielder has always been key.
Manchester City fans will always point to Aguero, Sterling and the Silvas when it comes to explaining their success, but without Yaya Toure and, more recently, Fernandinho behind them, they would be too exposed.
They face the same problem. Sure, Ilkay Gundogan is an exceptional footballer and can screen his defenders — he can also score in European Cup finals too, which helps — but I imagine most City fans feel that much safer when the Brazilian is on the field.
(Incidentally, isn't it weird how everyone looks at Brazil and sees only an attacking side, yet Dunga was crucial to their 1994 World Cup win and they've got both Fabinho and Fernandinho hanging around the current team. It's not all about Neymar and Roberto.)
The defensive midfielder is crucial to any side, yet it seems to be the hardest one to master. Not many schoolkids want to play so deep and break up attacks when there's all sorts of fancy stuff to be done further upfield. Even the full backs are more glamorous these days thanks to our two.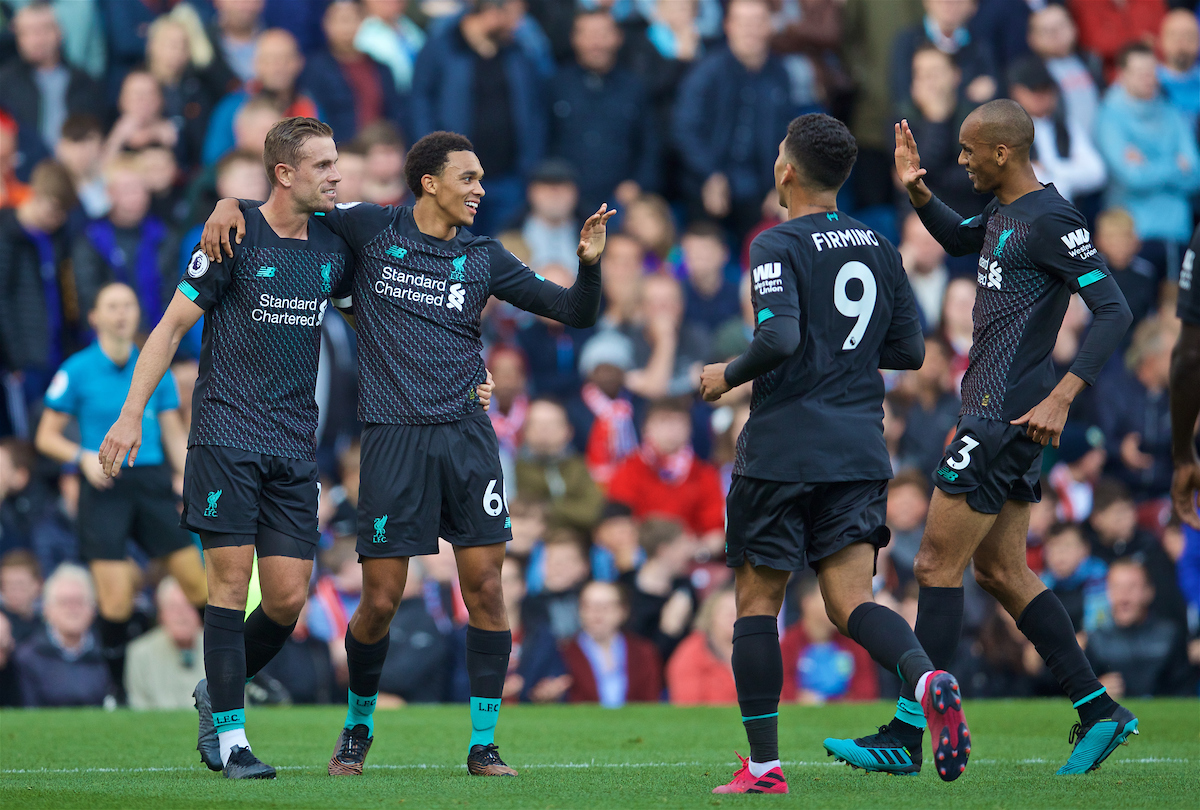 And yet if you look back at the most important players in the last 20 years of domestic and international football, it's the number sixes who top most charts.
In 1993, when Forest were relegated, Liverpool bought Nigel Clough from them. Man United bought Roy Keane and won everything. When Arsene Wenger arrived from Japan he invested in Emmanuel Petit and Patrick Vieira and won a double almost instantly. Chelsea bought Claude Makelele when their time and funds arrived. Each manager knew what they were doing.
It's no coincidence that Liverpool finally became title challengers when Javier Mascherano finally moved from West Ham. Nor is it that, up until Fabinho's arrival, we've only won one trophy since he left.
If Klopp learned one thing in Kyiv it's that you can't mess around with your goalkeepers, but arguably it's the signing of Fabinho which elevated the team further after van Dijk's arrival. His £39m transfer was done on the quiet and, despite a mixed start, he's been a revelation ever since.
Finally, Liverpool have their own Fernandinho, Jorginho/Kante or whomever. He can also play centre back, though we may be OK for cover in that position now that Gomez is fit again and Matip is on his way back. I'd rather we just used him where he's world class.
And, sadly, that won't be for a while. We can replace him from within, but it won't be the same without him and his weird telescopic legs nicking the ball off the opposing attackers.
Put him in cotton wool, Jürgen. Give him Christmas in an oxygen tank and for God's sake don't rush him back. It's taken us this long to find him.
No, not every kid wants to be a number six, but that might change soon.
"I don't think anyone else can play the 'Fabinho' role, so we might see a formation change, and that might not be a bad thing."

📱 Subscribe here for all of our buildup and reaction to Liverpool vs Brighton 👉 https://t.co/TEMh9r97WH pic.twitter.com/iMDGkDU2lG

— The Anfield Wrap (@TheAnfieldWrap) November 29, 2019
Recent Posts:
[rpfc_recent_posts_from_category meta="true"]
Pics: David Rawcliffe-Propaganda Photo
Like The Anfield Wrap on Facebook