MATTERS are out of hand. Things are out of hand.
Liverpool go 1-2 and if every fibre of your being isn't bedlam then you are doing life wrong. If every fibre of your being doesn't scream at you that these are the greatest men who have ever have been conceived of then you are doing everything wrong.
Liverpool deserved to win. Liverpool deserved a second. But nothing that is as simple as that can feel like that. It just can't be.
Aston Villa play really well, they are smart, they make great off-the-ball runs. They ask Liverpool questions. Broadly Liverpool just about summon up answers before the big answers.
Their goal has been thought through; indeed the buildup softens us up, they go short three or four times. Then go direct. They work the line. We should be better but then you can say that about a great deal of our work.
That first half is scarred by that goal and by poor play from the front three. Liverpool are repeatedly on the verge of tearing Villa asunder but don't ever do it apart from the disallowed goal.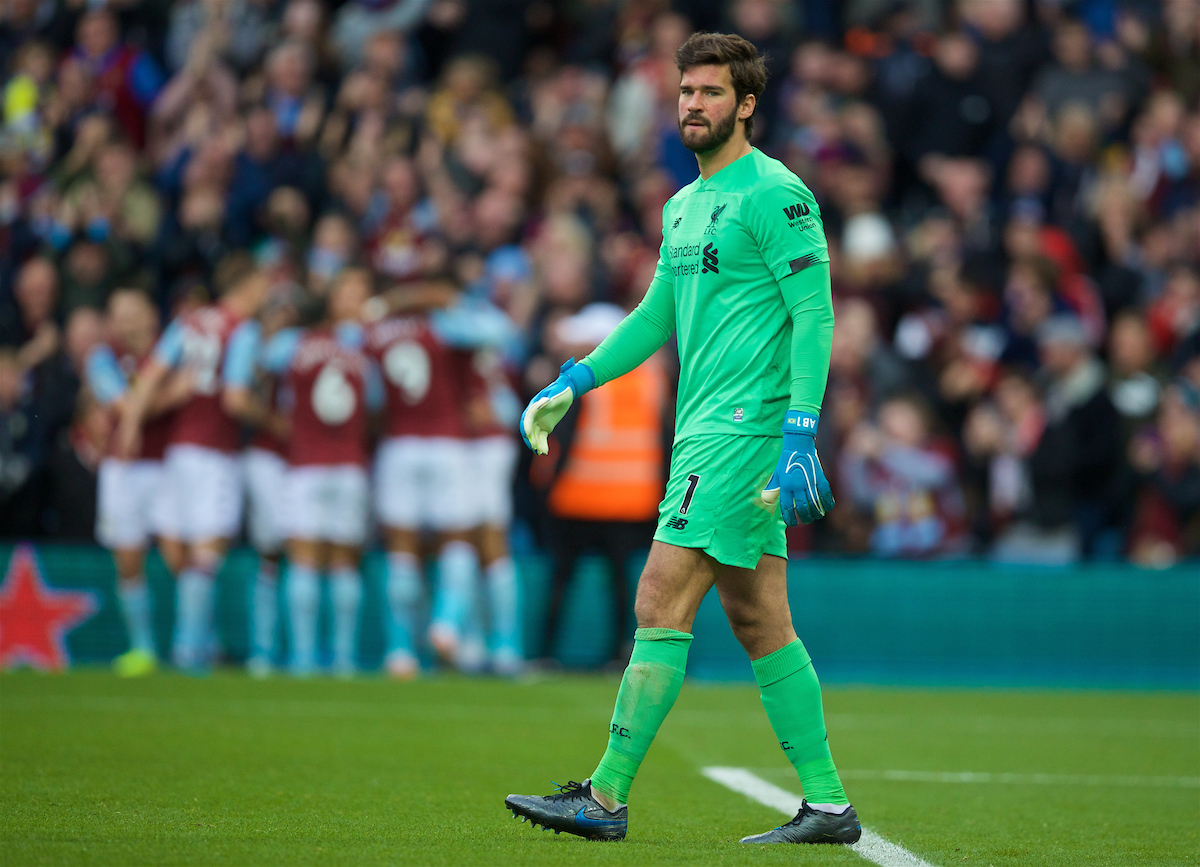 That goal, it is important to say, is flagged by the linesman in real time. It isn't automatically a VAR issue. For me it is poor officiating. The same can be said of Sadio Mane's yellow and the idea it is OK to grab Mo Salah by the throat. The first error is with the officials on the pitch, not the lads in the hangar.
The second half is all about the Liverpool manager's changes and what happens on the break. Liverpool create tons of three-quarter chances or chances for chances. But it doesn't quite come.
Villa nearly get in, roared on by a support that remembers being European Champions or has the folk memory of it, a football club that rightly takes itself seriously. They are the Midlands' finest. Birmingham's best.
Both van Dijk and Lovren have dodgy moments but both are men you would go to war with albeit in very different regiments or at very different ranks. Lovren recruiting sergeant. Van Dijk lord high consulate of the generality. You get the drift.
Jordan Henderson and Sadio Mane stink the gaff out for 55 (while both have moments) and both curiously remain on the pitch. Both are then terrific for the last 40, both prompt and probe.
Henderson plays the game two yards ahead of everyone else. It is the most mercurial transformation. He goes into overdrive in a way which shocks and runs the whole show. Sometimes managers make changes which knock those left on the pitch into life. This was very much that.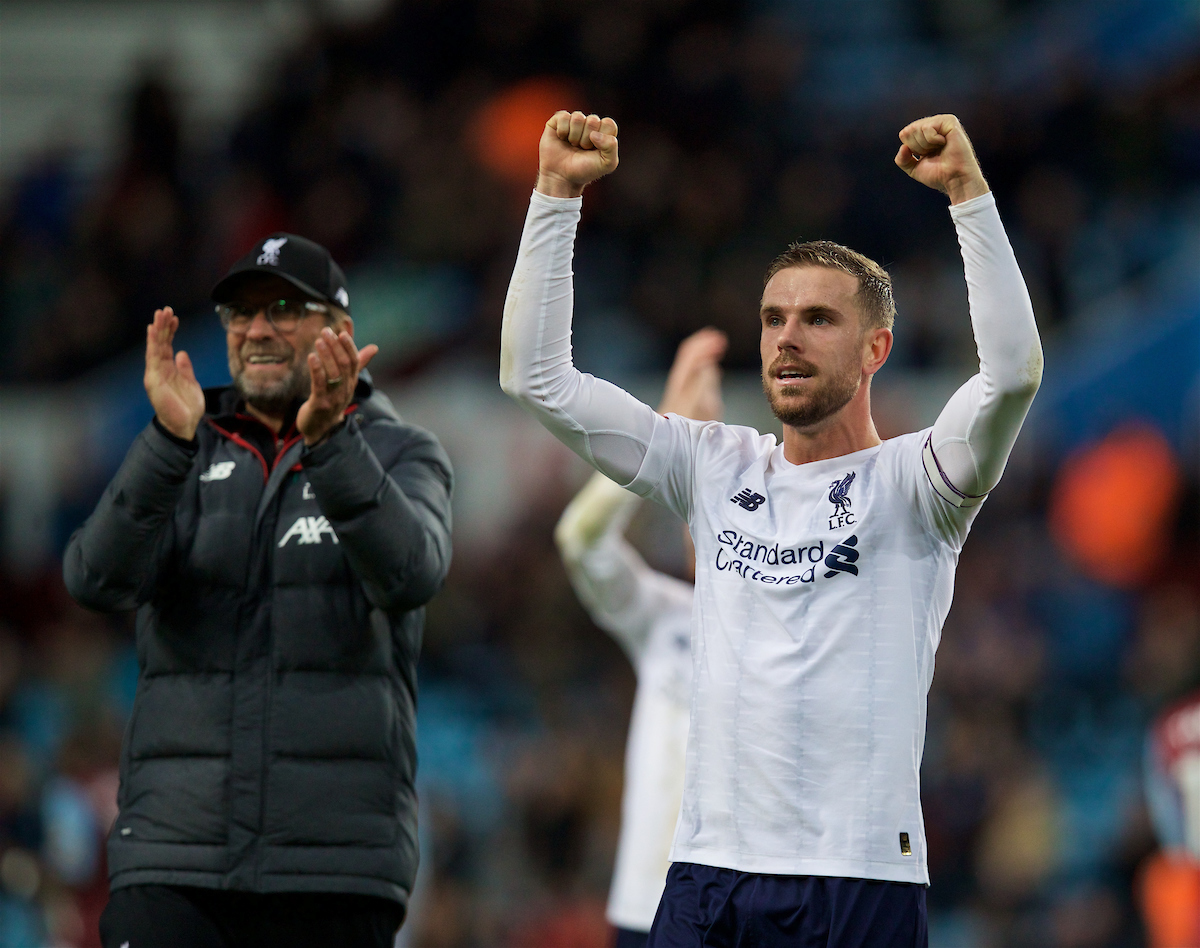 Trent Alexander-Arnold is terrific throughout. First to everything and the most creative footballer on the pitch. The ball is alive at his feet.
But it is Robertson who does what needs to be done; a header at the goalkeeper's body that makes it 1-1.
Liverpool get their chance with Alexander-Arnold's freekick but remain calm. He then puts the ball in and Sadio Mane scores because he wants to win the league more than you, because Liverpool are filled with Cristiano Ronaldos not with Leo Messis because the pace and the power and the sheer fuck-off belief matters the most.
These are the best footballers, this is the best Liverpool team of my lifetime. If they are triumphant in May, if they win the football league they may be the best Liverpool team ever. They give us everything.
Villa troop off disappointed but second best. Liverpool quite simply the best.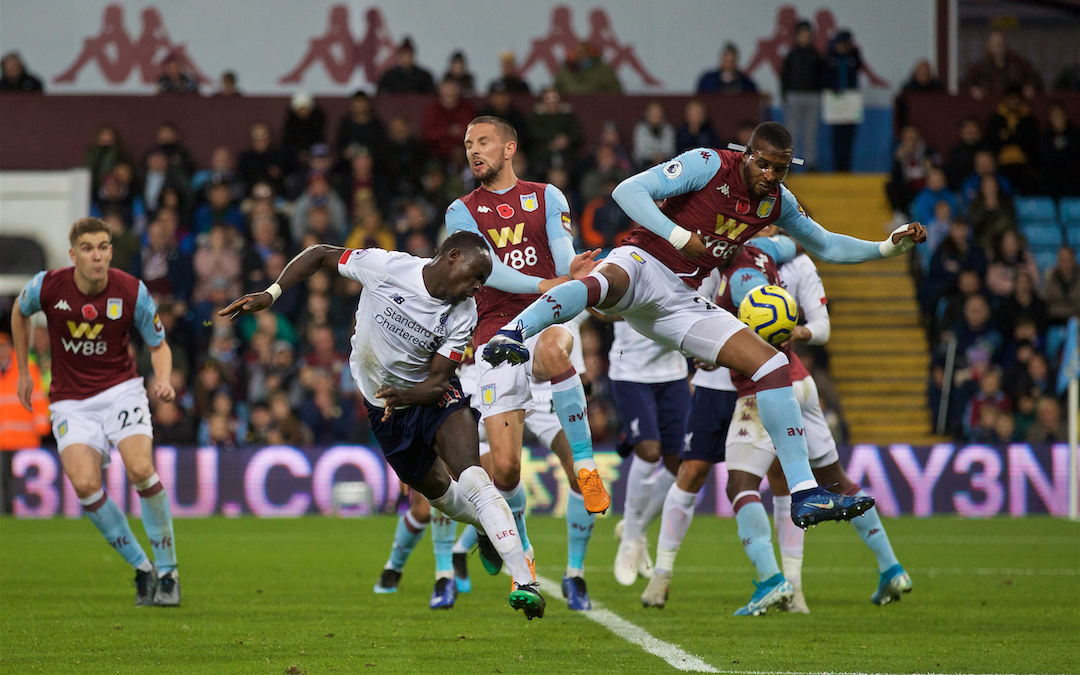 Two giants of our time:
1. Jose Mourinho: "The next game begins when the final whistle goes on the last one."
2. Samantha Brocklehurst to me and Ben Johnson mainlining red wine in the aftermath of City dropping points against Norwich: "Lads, you can't go too early. It's a long campaign."
The final whistle goes and for once my wild-eyed nature doesn't dissipate when the game stops. It intensifies. A big, fuck-off roar. Into these, Liverpool. Into these scruffs. In eight days time. Into these.
(I know Genk. I know, I know, Genk).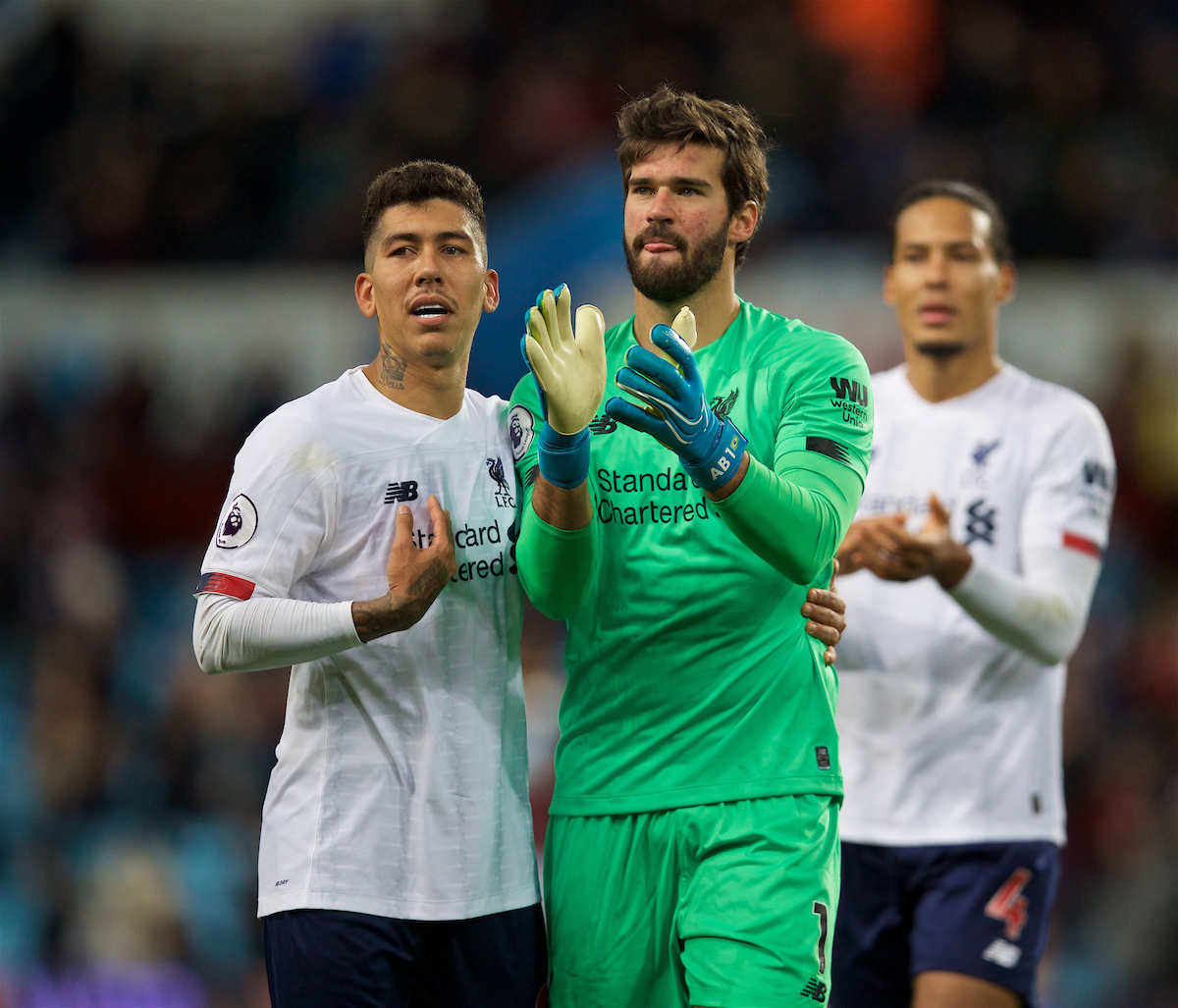 Eleven down, 27 to go. But you know. You know. Anfield a bearpit next Sunday. Anfield roaring like it is the last day of our lives. Anfield overwhelmed and overwhelming. Anfield wild-eyed. Anfield unhinged.
There's a 19th title on the line, here. There's one title on the line, here. The only one that matters.
If they are triumphant in May, if they win the football league, they may be the best Liverpool team ever. They give us everything. Next Sunday let's give them everything back.
There is a job to be done, a promised land to reach. Let's all be Sadio Manes for a day.
Recent Posts:
[rpfc_recent_posts_from_category meta="true"]
Pics: David Rawcliffe-Propaganda Photo
Like The Anfield Wrap on Facebook