DECEMBER is the cruellest month.
Not everyone likes Christmas. Some love it, but for many it's a painful time to negotiate.
Maybe it's like the final frames of It's A Wonderful Life for you. I hope so, but I prefer to compare it to the main section of the film where the evil magnate Potter torments George Bailey for pure malevolence's sake – a time to just hold your nose and hope for the best.
Still, at least I get to do some of the good stuff. I'll see my family and inside of my house during that time. Pity the poor Liverpool lads. They'll need Facebook and a decent Sat Nav to remember theirs in December.
Thanks to the vagaries of the fixture list, Liverpool will play 10 times from the derby on December 4 to January 2, presuming we fulfil all our fixtures in the Club World Cup. They'll also travel a fair bit – to the South Coast, Austria, Birmingham, Qatar and Leicester in that time. Then the FA Cup starts. Oh, and we'll have to sort out that postponed West Ham game.
The snooty will point out the inflated wages and privileges Liverpool players enjoy and tell you that they pity no one in such a lofty position. Quite right to some extent, but there's more to it than a missed Christmas.
The winter comes with injuries. Muscles tire on heavy pitches and strains and pulls are never too far away. Those matches will also have training sessions built around them as well as physio, and the lottery of rest days and recuperation. Those days are as vital as the hard work.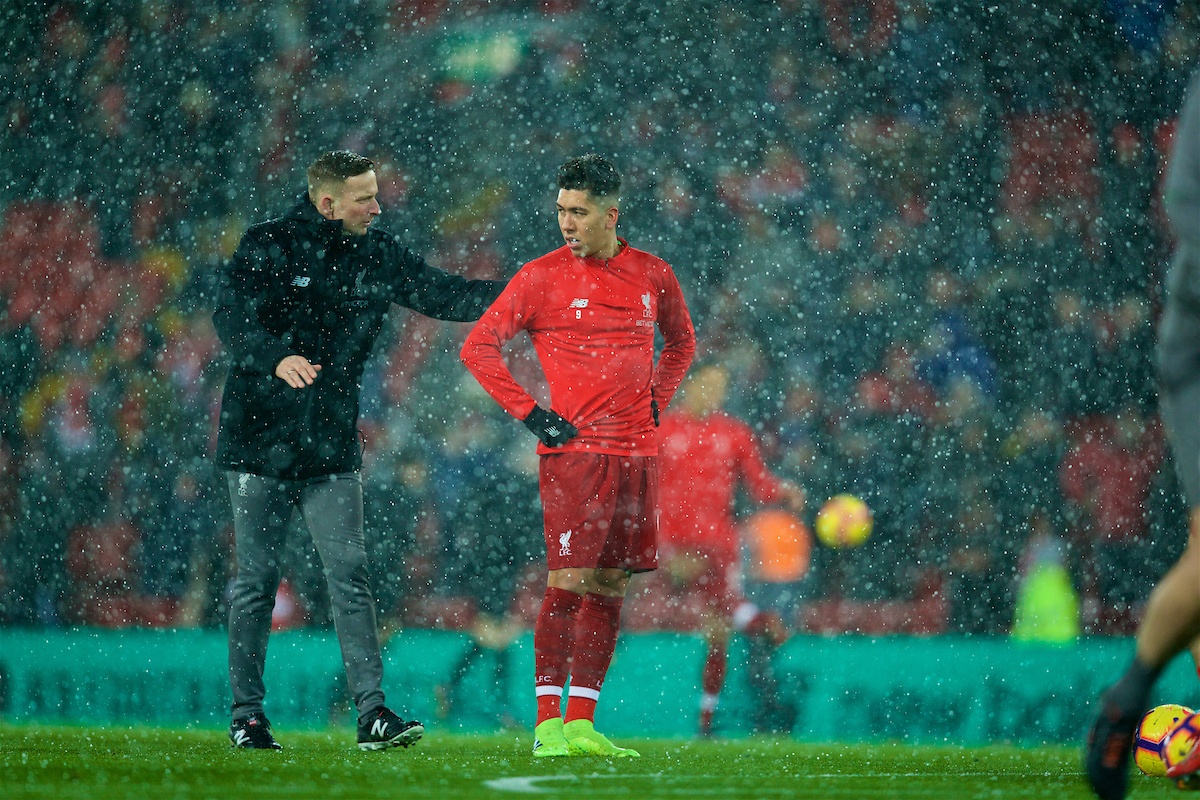 It's worth remembering that one of the manifold reasons Jürgen Klopp lost patience with Mamadou Sakho was for missing a recuperation session and thereby knocked the following appointments out of kilter.
Any player can work hard and train to exhaustion to improve their skill and stamina, but no one can rest quickly or necessarily to the same schedule as their teammates. Some take longer. Some may also be expected to play more.
Who would feel comfortable with a side lacking Fabinho or Firmino now? The whole system relies on them and I hope they play every minute until the final whistle of the season, but what if they just need another few hours and that time happens to coincide with Leicester on Boxing Day?
Not ideal is it?
This will be a particularly challenging time for The Reds. Having dropped just two league points in eight months we will be fiercely protective of the eight/nine-point lead above the chasing pack, but surely that's at risk. They will drop points too, of course, but no one wants the bubble to burst on our near-perfect start to the season.
The return of Oxlade-Chamberlain is a blessing to Klopp as Liverpool are often criticised for a lack of midfield goals. Naby Keita is playing too and netted while on international duty while Adam Lallana, seldom first choice, can expect some reward for his Old Trafford goal.
That said, there are still some players in the treatment room, notably Joel Matip, Andy Robertson, and, England favourite, Joe Gomez. Add to that Mo Salah's mysterious ankle knock and there's already cause for concern before November is over.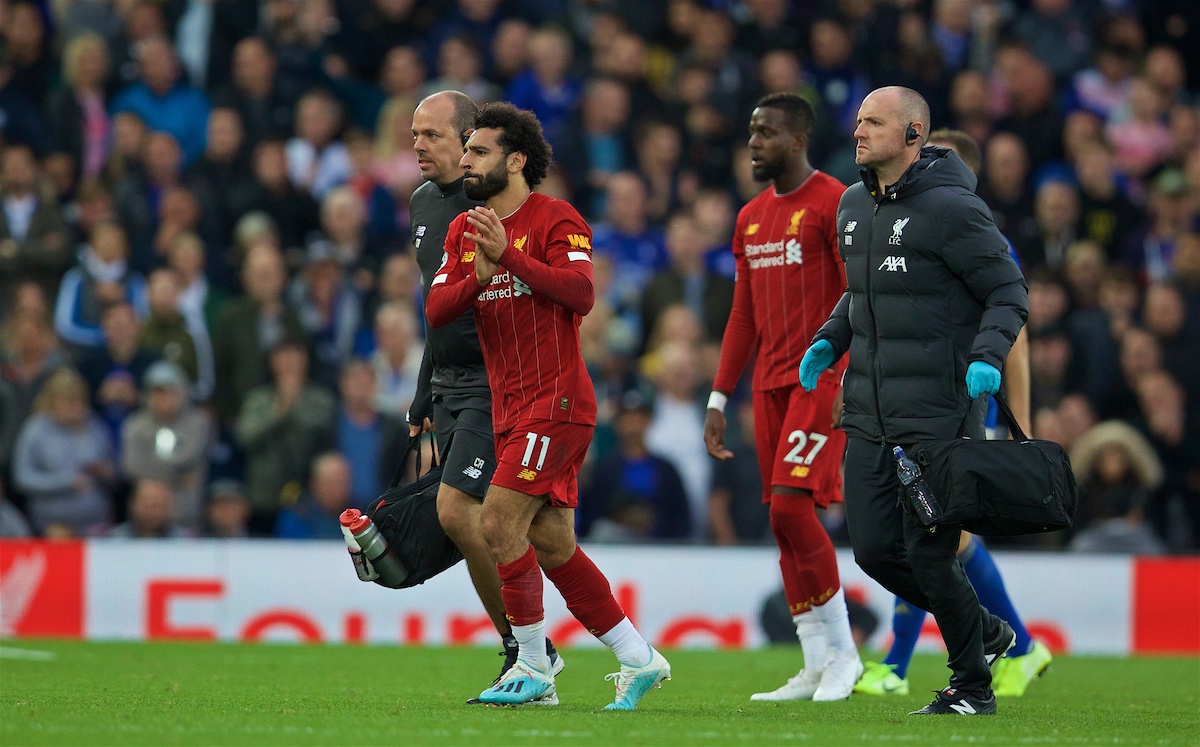 It's not all doom and gloom, but I hope there's an abundance of oxygen tanks, kid gloves and cotton wool at Melwood.
At least we have the benefits of fitness. Since his first game in charge against Tottenham in 2015 – more of a prolonged cardio class than a game of football – Jürgen Klopp has taken pride in his side's physical capabilities.
Andy Robertson's first training session with his new club ended with him vomiting, such was the workload he was expected to undertake. That high-energy approach too comes with injuries as a famous fitness egg has noted, but other clubs will tire over the festive period too.
The main question should be about scheduling. Why are we expected to play so often? Well, the Club World Cup is a happy problem to have bearing in mind what the qualification process is.
Do we really need so many international breaks, though? Can't we just play the season and squeeze the friendlies and the likes into midweek games?
Is there really no alternative for the League Cup game? Couldn't we just have pulled out, citing the other competition? Is anyone seriously hell bent on the League Cup now we have a chance for bigger prizes? It was fine in previous years when we had no real hope for the title/European Cup, but we've moved on.
After all, how many City fans took a week off after their League Cup win last season? How many can even remember the score?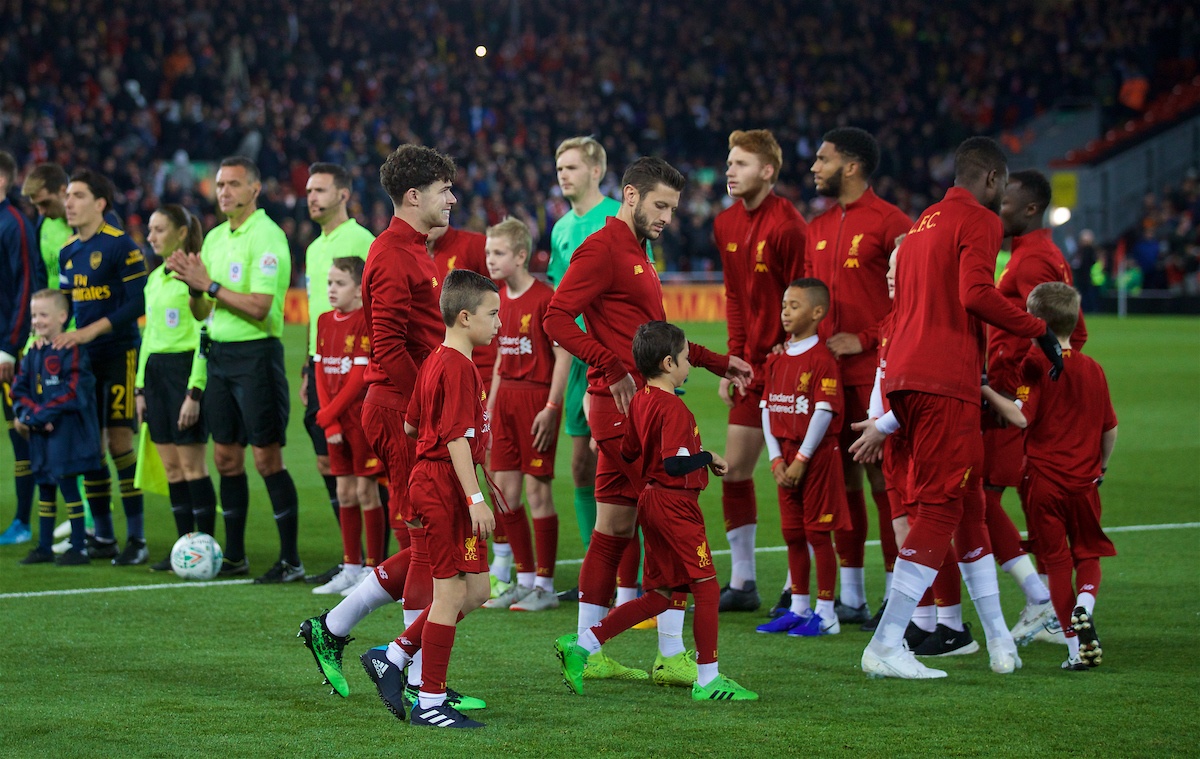 The answer is obvious. Money and sponsorship. We must play in Qatar because Visa said so. We must play in the League Cup because of a Thai energy drink, but at what cost? If it eats into Liverpool's league lead, then it's too much.
Oh, I don't know. You can't call for such measures and then being disappointed that Liverpool aren't playing every day – that Liverpool aren't playing this very minute. I was keen on bringing forward the Palace match to an hour after the City game ended so I'll admit to a hypocrisy.
We'll play on consecutive days like we did over Christmas in the 1950s.
This is the time when squad depth and the zero-transfer policy of the summer will be truly tested. Would an extra full back and forward really have been such a hardship? Time will tell. Until then it's one game at a time.
If we can get to January with the same league lead, then everything will be fine. If we can add to it then it might be time to start looking at statues for Jürgen and Pep. Linders, not… Sod it. Build one for him too.
If you're coming to Anfield over the next six weeks, bring your boots as well as your optimism.
You never know.
"I can't wait to watch the Reds again." ✊

✅ AFQ Football with @Carra23
✅ The Anfield Wrap
✅ The Top Six
✅ A Cup of Tea with @AHunterGuardian
✅ Talking Reds

📱 Download our app here for all of our content throughout the international break 👉 https://t.co/v3xcfwjq7C pic.twitter.com/zYsY6MFEDd

— The Anfield Wrap (@TheAnfieldWrap) November 18, 2019
Recent Posts:
[rpfc_recent_posts_from_category meta="true"]
Pics: David Rawcliffe-Propaganda Photo
Like The Anfield Wrap on Facebook