UNLESS you've been living in a wi-fi wilderness, you've probably noticed the fall out from Liverpool's victory over Manchester City.
Away from the piss-boiling of the VAR outrage, official complaints about the referee and Raheem Sterling's meltdown, a question can be posed: What would have happened had the score last Sunday at Anfield been reversed?
It's all hypothetical. But imagine it was Liverpool on the wrong end of a controversial decision (like the one at Old Trafford, for example).
Imagine the Joe Gomez-Raheem Sterling spat was reversed in terms of who instigated it. Imagine Gomez doubled down on it on international duty.
I've been doing just that. And I can't make it stick.
Obviously, as a long-standing supporter of The Reds, my thoughts are shaped by experience, geared towards my allegiance. To claim I can view it all objectively is quite the claim.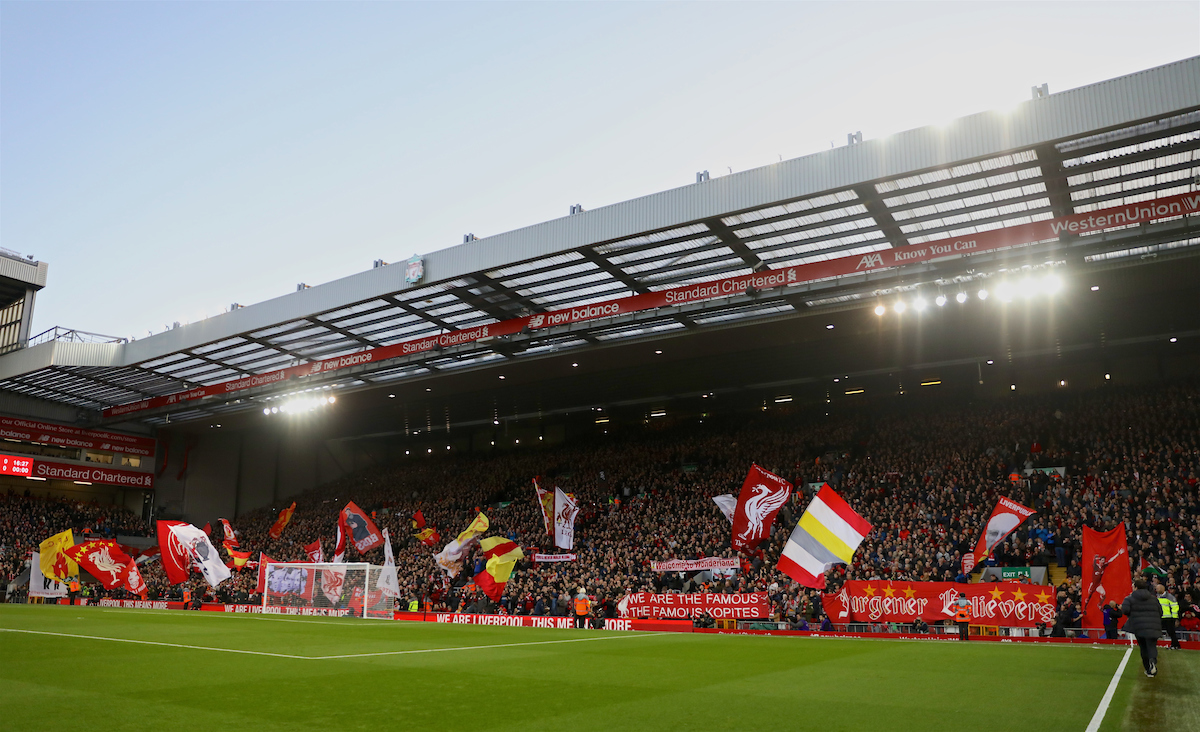 I'm biased. But…
Let's start with Jürgen Klopp. He is an emotional man. He's had rants and rages at times. And while we all had a big laugh at Pep Guardiola threatening a cloud, in the heat of the match, it's nothing new.
But as you piece together how it works at Anfield and Melwood, what the culture must be like, it appears Klopp allows post-match emotions to die down. There's no big discussion after games, and he's certainly not obsessing about Manchester City.
When everyone returns to work minus sky-high levels of adrenaline, that's when big discussions are had and key decisions are made.
And the brains trust at Liverpool seems to be a pretty good one.
You'd think it would be a relatively standard way of approaching things. Given that assumption though, how the hell did Manchester City think it was a good thing to go on the hunt about referees? Especially after a match officiated by one of the better ones.
And why was Sterling still so fired up about such a minor incident with Gomez days later? What's the collective mindset that is leading to those behaviours?
This, I'd argue, is where the club's culture really kicks in. Where is everyone at regarding the organisation they are part of? Do they all work together? Is the spirit good? Do they support each other?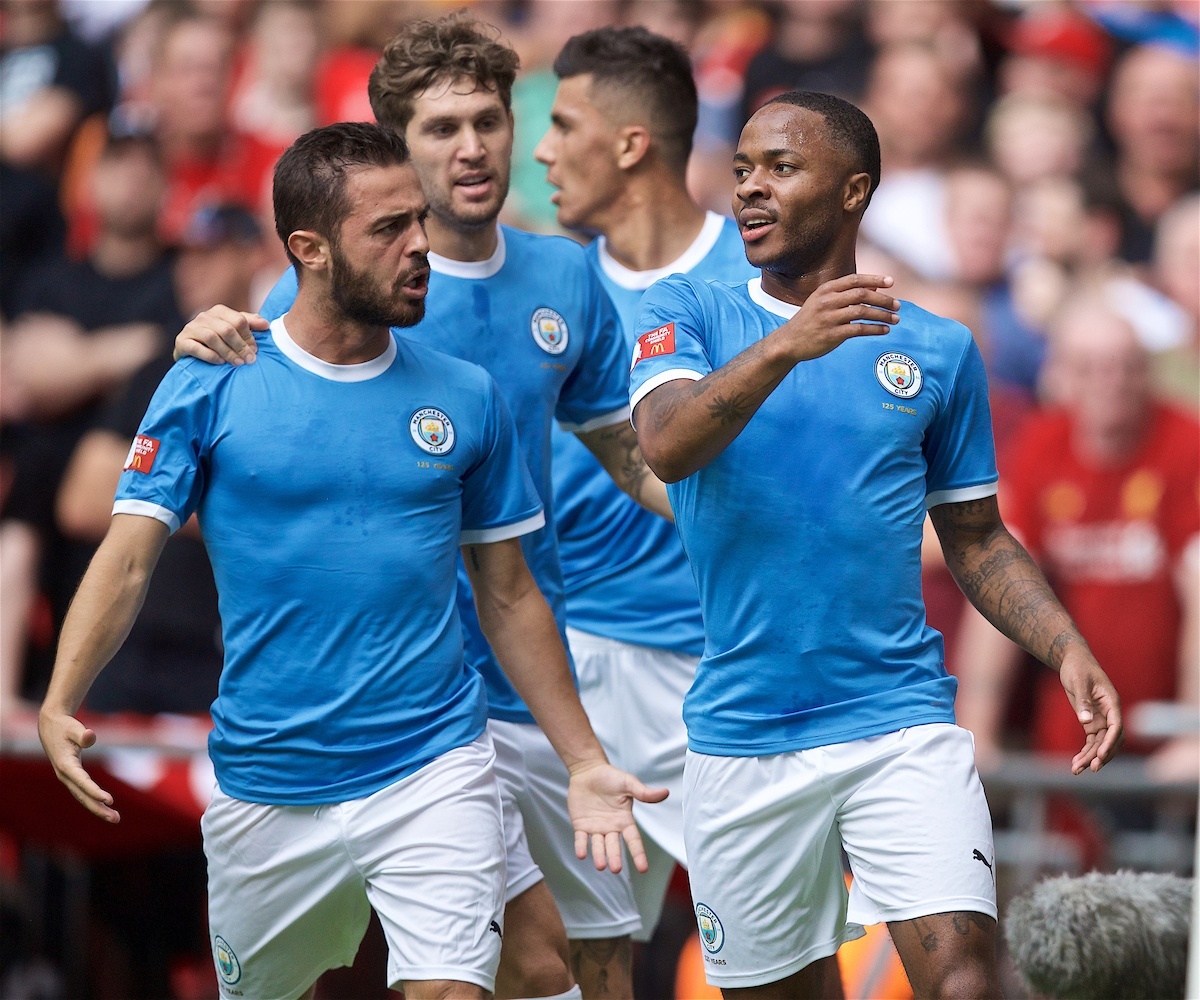 It doesn't seem quite right at City. There's a weird entitlement. They're constantly on the verge of a battle. And they're always washing everything they do as whiter than white.
There have been times in the past, too many, when Liverpool was a soap opera. From politicking in public, wantaway players, to suits v tracksuits, alienating supporters and more.
At worst, it was tiring, wearing, downright depressing – during the Hicks and Gillett era I wasn't alone in questioning my support. Plenty stayed away for a while.
By contrast, Liverpool in November 2019 is an absolute joy. Winning always helps. We're top. Number six is still smiling at us. But there are few issues to speak of. No dissenting voices, no obvious problem child in the squad, no polls, protests or demonstrations.
Supporting the club is brilliant right now.
Heads appear to be screwed on, strategies are clearer, and the club is punching its weight.
It all comes back to the manager. Klopp is trusted implicitly – by us, by the players, by The Academy, by the owners.
With that trust comes unconscious commitment. Is this right? Would the gaffer like this? What would he think of me if I did this?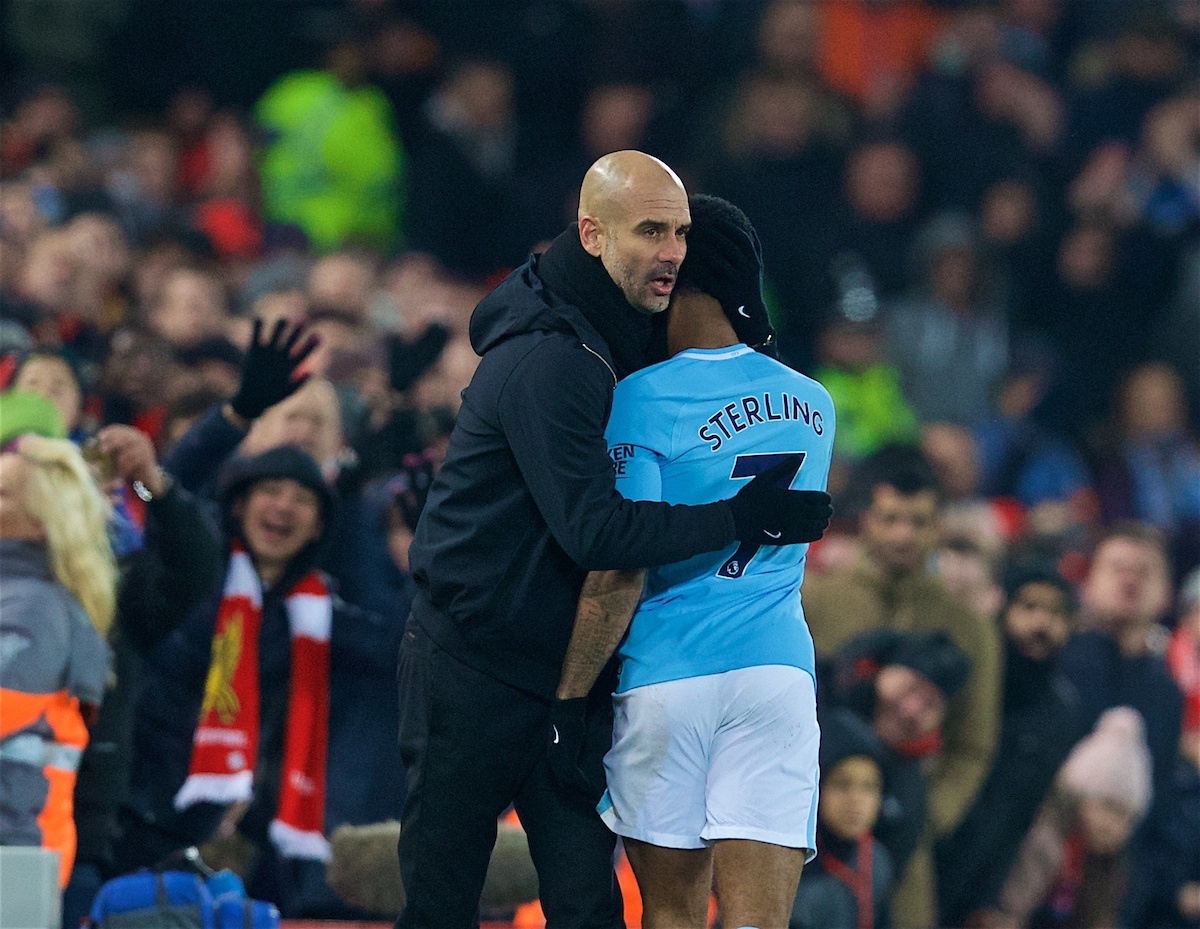 Sterling and Gomez's twin set of split-second spats resulted in the young centre half being inexplicably booed on England duty on Thursday. The Reds' 22-year-old had done absolutely nothing wrong.
And now, maybe, just maybe, Sterling and his team are regretting their odd stance of blame shifting. His tweets last night certainly suggested so.
Before that, a pithy social media statement was followed by supposedly informed opinion in the media – some of which pointed finger in Liverpool's direction.
It was a grim attempt at spin. Sterling lost it. Twice. Just say so.
Yet Sterling and co wanted to stand firm. And certain journalists wanted to commit ideas to screens about Liverpool being partly to blame.
How dare we be resentful about the way he left. An interview about his ambition mid season, against the club's wishes. Remember that?
It normally doesn't go down well with football supporters that kind of thing. At any club.
Sterling has at times been a brilliant voice on highlighting issues around football, racism and how footballers' actions are covered by the media.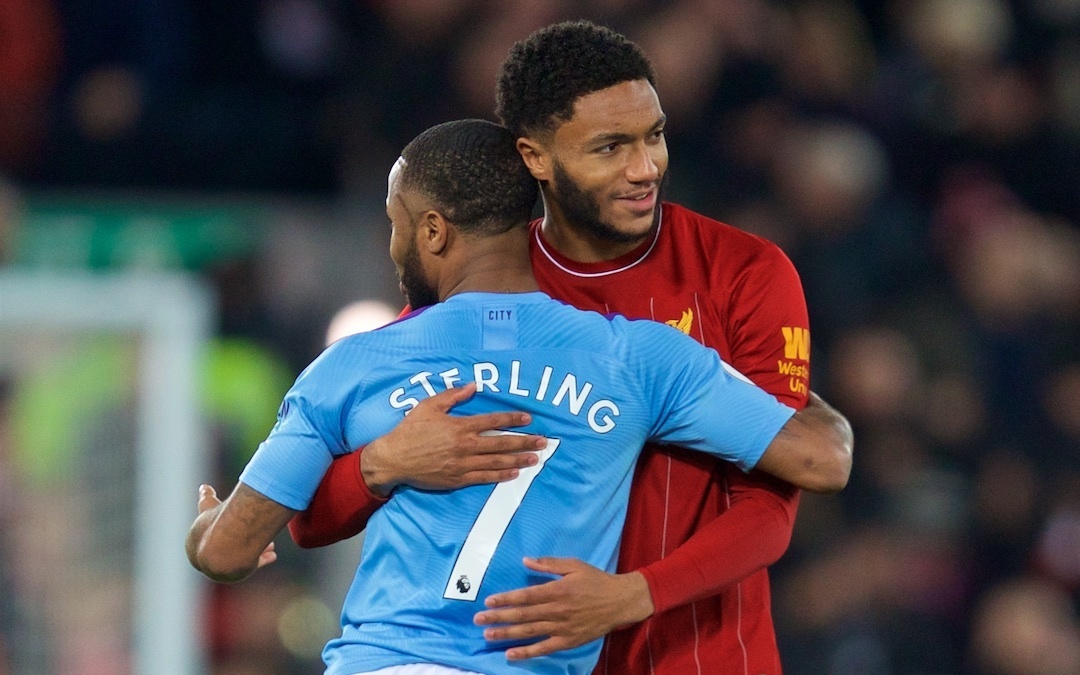 But it's fine to say he's wrong this time. Does anyone at Manchester City ever do that? Does the team around him? Or would they rather try to paint it different?
Compare and contrast to the moment when Sadio Mane lost it with Mo Salah at Burnley. The media did its thing. The theories, the think pieces, the analysis.
Liverpool laughed it off. And as soon as it arrived it was gone. It soon became nothing more than a throwaway joke.
Similarly, Klopp has repeatedly had his say on officials. But he's had his say then moved on.
City, meanwhile, appear to be circling the wagons and festering in fury. Why?
No one doubts the quality of their manager, or their players. The resources at their disposal is fairly clear, too.
They've got loads of trophies to stare into. Yet there's a perpetual oil-coated chip on the shoulder.
Make your own mind up about why that is. But the big club they are desperate to be? They don't act it.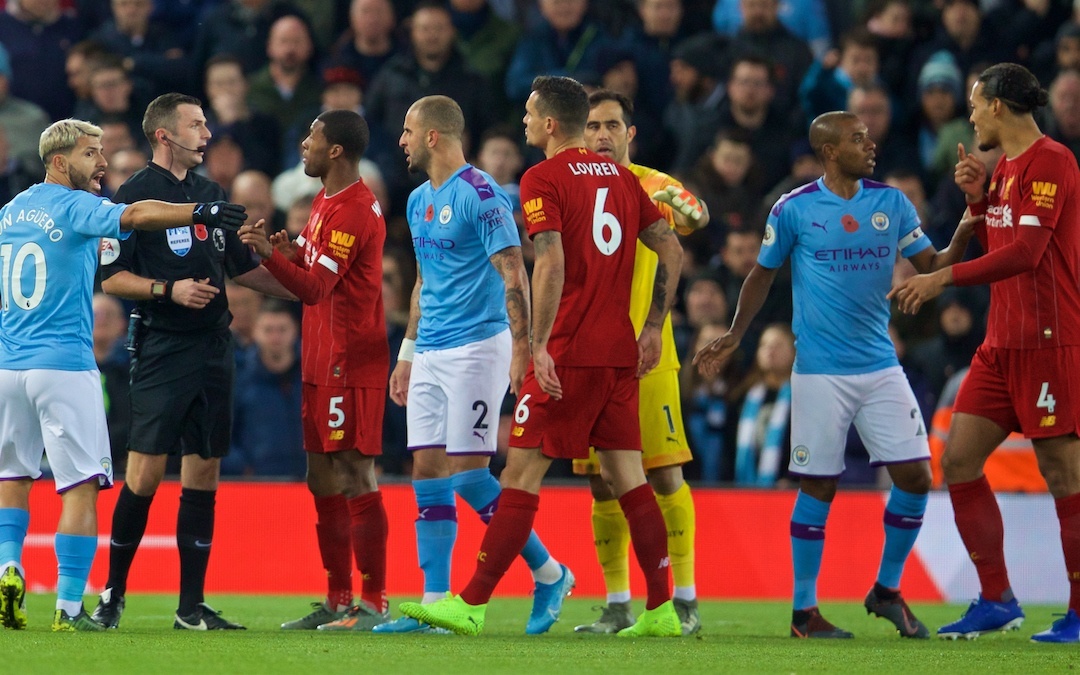 Meanwhile, those days of drama feel like they are less likely to recur at Liverpool.
Bungled PR decisions, weird briefings, odd conspiracy theories – they have become as rare as a Guardiola press conference minus a mention of Liverpool.
Liverpool have the swagger of European Champions. City are stressing like also rans right now.
One wants to win the league, the other expects to and can't deal with any deviation from that idea, it seems.
Who knows where it all ends up? Right now, though, Liverpool are in the ascendancy.
In more ways than one.
"City must be thinking, 'we can't be arsed chasing Liverpool'… because we don't lose matches.

"Before they next play they could be 12 points behind us."

📱 Subscribe and listen to our latest 'Overview', looking the League's next run of fixtures 👉 https://t.co/TEMh9r97WH pic.twitter.com/U7Ez40eM6S

— The Anfield Wrap (@TheAnfieldWrap) November 14, 2019
Recent Posts:
[rpfc_recent_posts_from_category meta="true"]
Pics: David Rawcliffe-Propaganda Photo
Like The Anfield Wrap on Facebook