LIVERPOOL started slowly.
Get used to that sentence.
Liverpool started slowly but had almost complete control of the tempo, with an apparent desire to stop things going mad in order to preserve energy for the many challenges to come over the Christmas period.
There will be plenty of time for madness as the season wears on, and we shouldn't believe otherwise, but this is a period to be managed by Liverpool.
These Reds are dead good at managing games of football. It's something that requires a lot of mental strength though, and for everybody to be on the same wavelength in every aspect of play.
With that being said, Liverpool got lucky in the first half.
Not lucky in the sense that the goal was rightly ruled out; it was as clear a foul as VAR will have to decide on all season.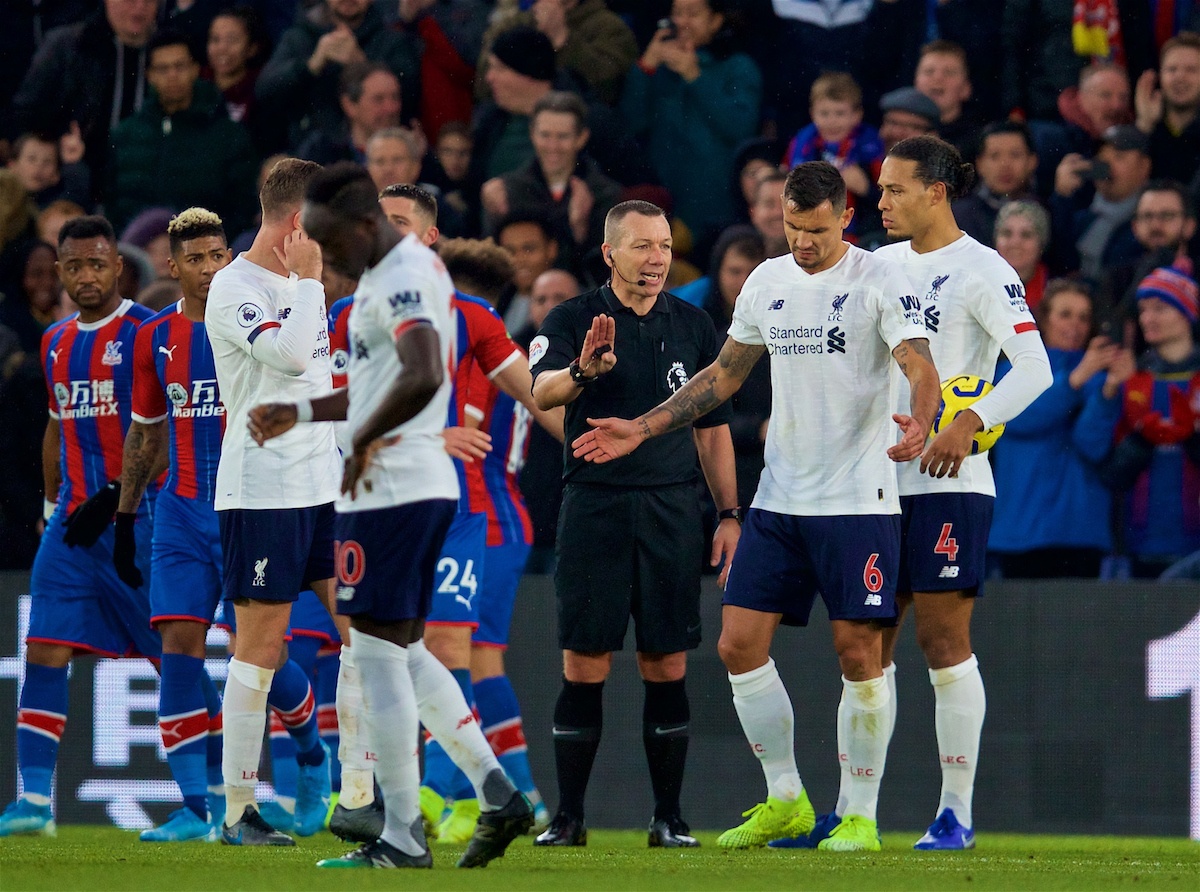 But Liverpool were lucky because, for a split second, Trent wasn't mentally strong enough. His wavelength differed too much to that of his teammates.
The push on Zaha is an increasingly rarely seen moment of naivety from the scouser in our team.
He'll still have those moments of course, serving as a reminder that these lads are human despite being superheroes in our eyes – and Trent may be one of the most human-come-superhero among them all.
After the break The Reds had the aura of a team that acted like a team who had survived a scare, possibly had a rocket put up them, and came out the traps as quickly as possible – the tempo of the game all of their business once again.
As is becoming routine, it was Liverpool's quickest player, as much in mind as in physical speed, who came up with the goods.
We shouldn't overlook Sadio Mane's contribution to the best of causes in 2019. He's been right up there in the conversation among the world's best players and will need to continue in the same vein in the New Year if Klopp's side are to sustain a commanding lead.
Unfortunately for Liverpool, Palace are a team that don't seem to like letting them have it all their way, with a player in their ranks also capable of quick feet and quick thinking a la Mane.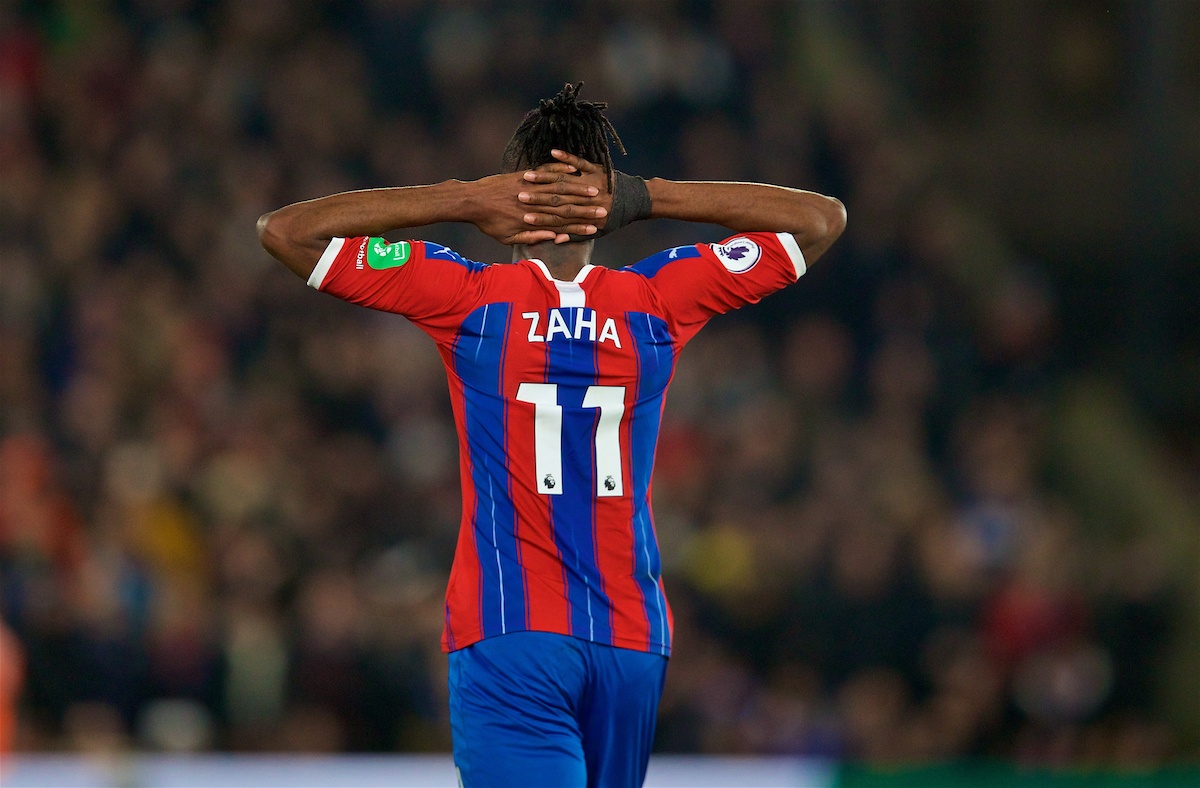 And 80 minutes of solid enough work was almost completely undone. Or so the naive among us thought.
It baffles that Wilfried Zaha is still at Palace, but once again he got himself in position to hurt Liverpool, with too many white shirts caught following the ball around the box.
And yet. One of the characteristics of this team is that they just don't know when they're down.
Another scrappy goal but another to send the away end into raptures and The Reds still clear at the top.
"A winning habit is crucial" is phrase I've heard a few of this squad say over the last few months.
Everything is muscle memory at this stage. Liverpool in delirium.
Recent Posts:
[rpfc_recent_posts_from_category meta="true"]
Pics: David Rawcliffe-Propaganda Photo
Like The Anfield Wrap on Facebook