HUGE shoes to fill today.
With Ben being away I agreed to do the scores on Friday, that same night had a dream we got beat 3-0 with Zaha bagging a brace. Awful. Hope that doesn't happen. Anyway.
First half we had a load of players who won't force it and maybe three who will, in Trent, Lovren and Fab.
Second half we Liverpool'ed their heads off, looked like everyone knew we were going to score as soon as they equalised.
Hodgson with his weepy eyes on the sidelines. Oldest pig in the world. Guinness record.
Ali: 9
Absolutely the best and most handsome character I've ever known. Wears tights, big hair. Think Turn Back Time era Cher. Would happily see him sitting on a gun turret on a battleship.
Thoroughly in Zaha's head for that chance at the end, Big Wilfy couldn't see a sniff of a sausage of the net, he won't believe how much he really had to aim at when he sees the reply.
In his pomp.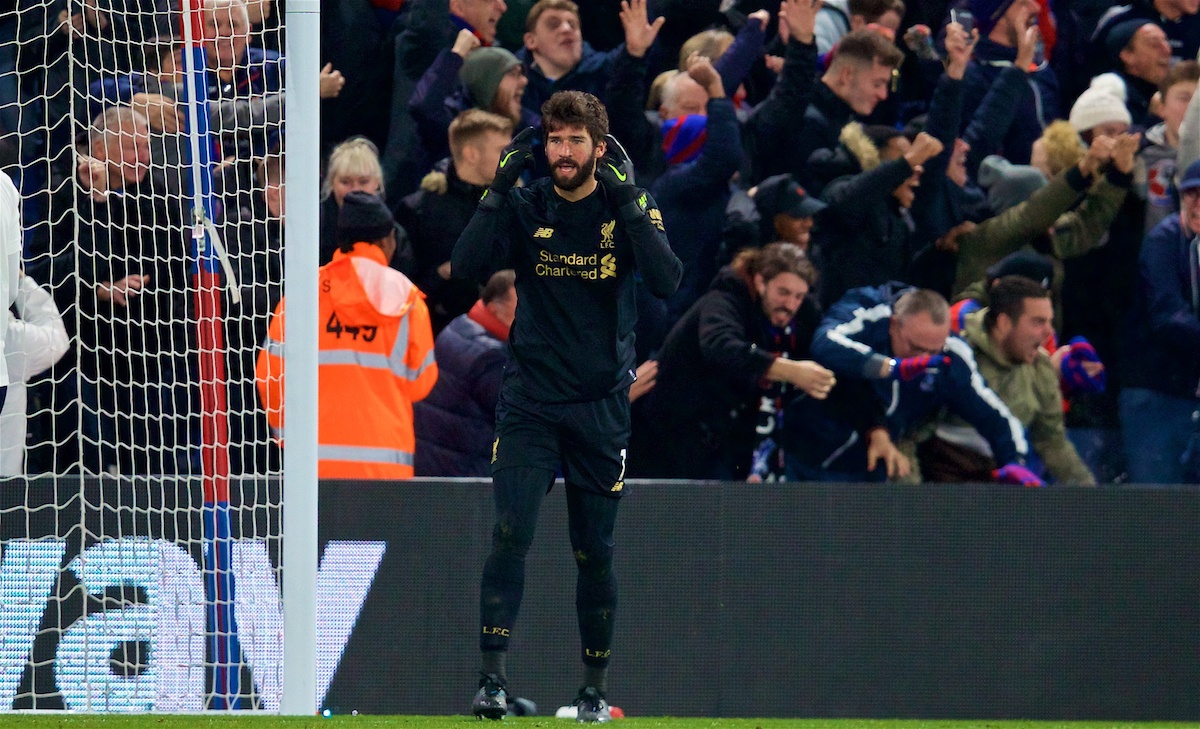 Trent: 7
Started poor as he sometimes does. Boots one out for a corner from his own half, then tries to make up for it by spraying a ball cross field straight to their lad.
Under pressure all first half, much better second, I'm a bit concerned he knows everyone is watching him waiting for him to do something incredible all the time.
Must be a bit of a head wrecker at times.
Lovren: 8
Bright as a button with his passing, our best player first half. Excellent VAR jiggery too. Asleep for Match Attax figure Christian Benteke's bicycle kick.
Van Dijk: 9
Standard blag injury, usual general goodness, still think he should score every corner we get really.
Best in the business in every respect, mind you. His run of games in this side will be spoken about in 100 years.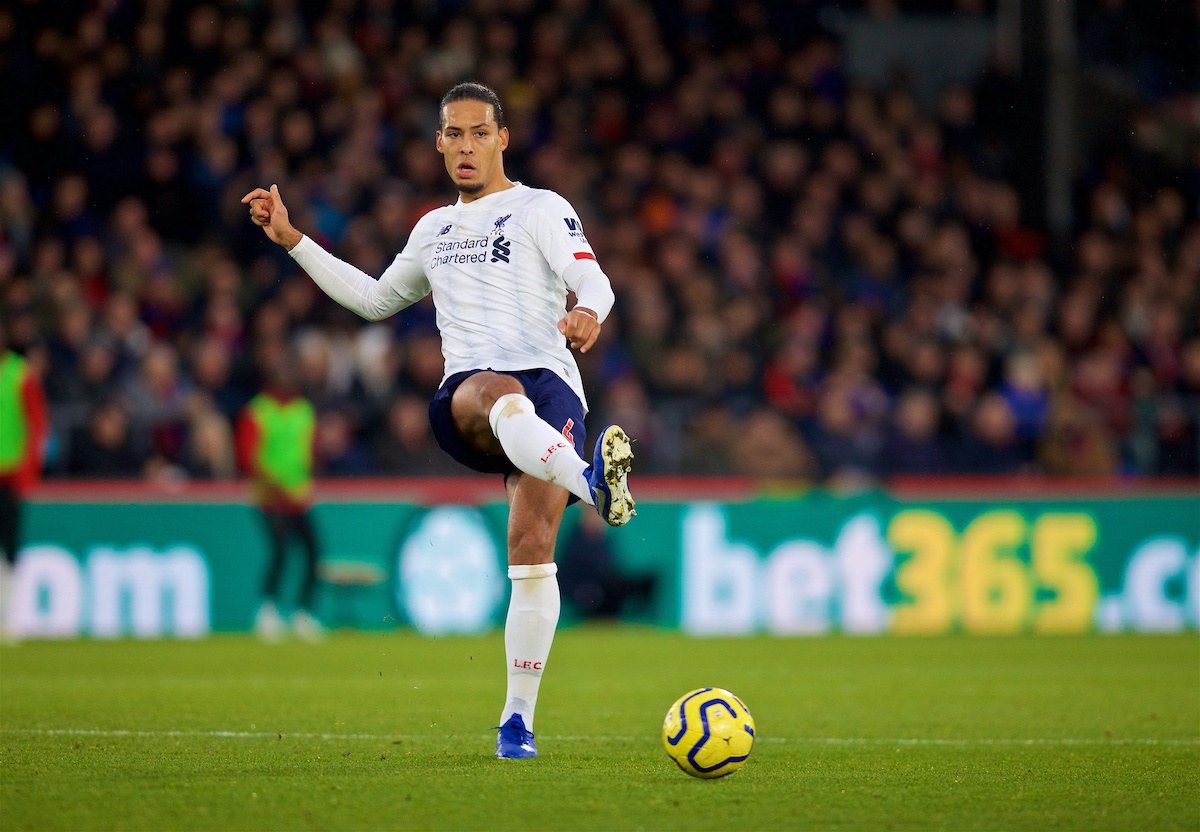 Robbo: 7
Easy to forget he only just made this game. Puts in a great ball for a Firmino tap in that the lad just clears.
I asked guest star Ben Johnson, who hasn't watched the game, how he thought Robbo was playing – "Robertson. Fast hungry after the ball, as per. Not much in front of him."
Henderson: 8
Keeping it simple and telling everybody else to do likewise first half… They ignored him. Boss ball for Mane second half just before we score. Felt he was frustrated with something, maybe himself.
Battled through the battle at the end, must be an amazing feeling coming off the field after these away wins when you've won the midfield battle like that.
Gets an extra point for battling.
Fabs: 9
Unreal. Sets Mane up with a great ball first half for our standard very-easy-out-of-nothing first half missed sitter.
Awesome slidey on 85 on a yellow. One of the only players to be good in both halves.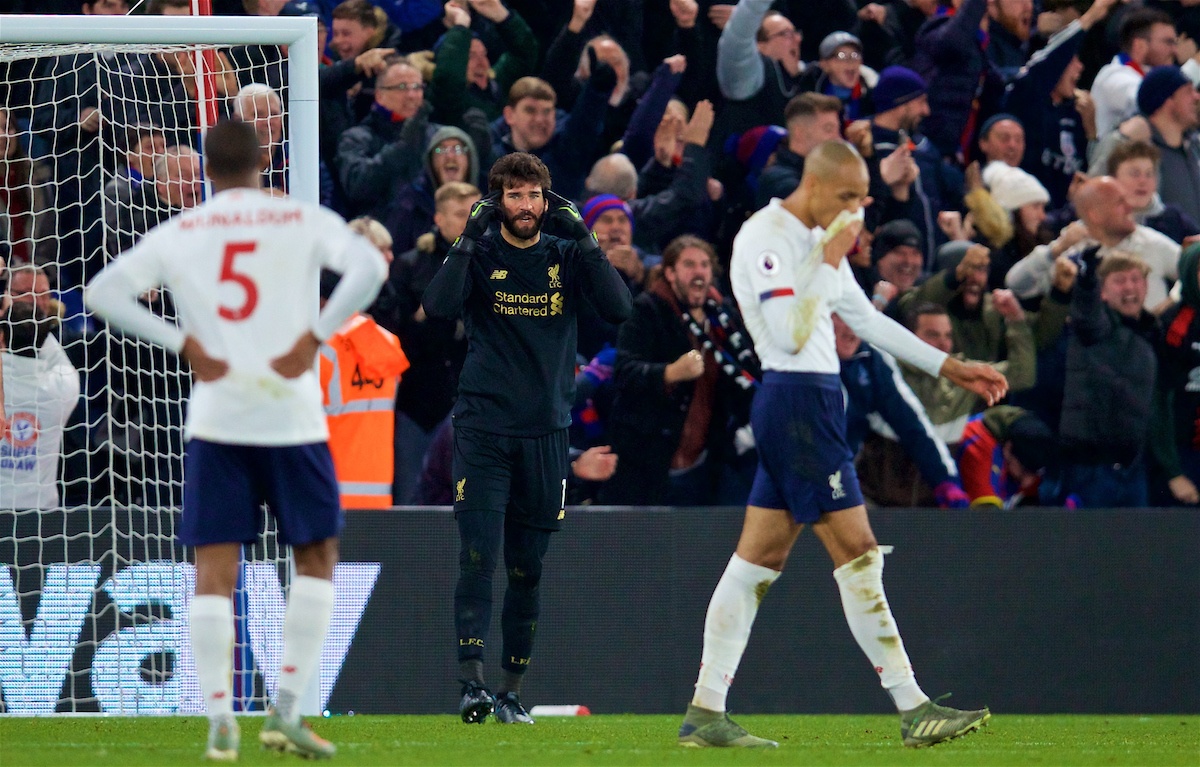 Gini: 7
Absolute midfieldsman at times. Could see him Gini-ing away just out of the scope of the camera. Battled at the end. Gave it to them in stoppage time and I lay down on my back in the front room.
Ox: 6
A mystery of a player, spends the first half plugging away where he can. Not really upfront when we've got the ball up there but often there when we haven't, not really in midfield either.
We play worse when he plays at the minute, which is an issue when he doesn't score his customary screamer.
Firmino: 8
Cute for Mane's. Think he could do more in these tough aways at times, used to get more goals away than he does now, I'm saying.
Much better second. Bags the winner, making a fool of first half review Adam.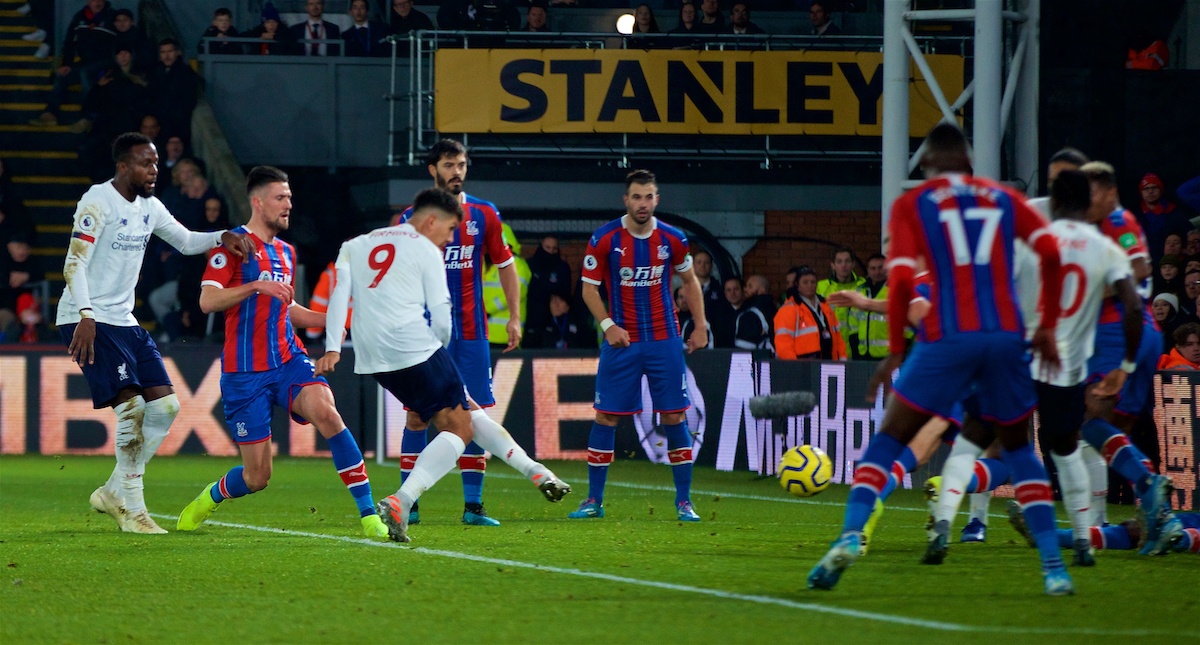 Mane: 8
Should score from Fabs first half, should score at the start of the second, then does score. Battled as much as anyone, the little battlehead. Will go far.
SUBS
Div:
Injured a few of their lads who tried to kick him and elbow him, with his iron frame. Did you see that portrait of Divock video in the week? Frank Ocean meets Bladerunner or something.
Miles better than Karius and his ice cream drone video.
Millie:
Battled
Mo:
Excellent touchline work, frighten them so they concede then don't come on.
Joe Gomez:
Streetfighter Three.
Recent Posts:
[rpfc_recent_posts_from_category meta="true"]
Pics: David Rawcliffe-Propaganda Photo
Like The Anfield Wrap on Facebook