WHETHER we like it or not, modern football and social media go hand in hand.
From footballers using it to celebrate or commiserate, and thank the fans for their support either way – even if you're Granit Xhaka – to the official Premier League's Twitter account using it to attempt to explain decisions that nobody can make any sense of.
At its best it allows fans with common interests to connect with one another and their favourite players/teams, but at its worst it can be a point-scoring cesspit where vocal minorities of opposing 'supporters' go to tear each other down.
In the '80s there was the very real possibility of tribalism spilling over in the stands, but nowadays it is mostly saved for those sat in the back bedroom at their mum's with a bee in their bonnet. And they wonder why football rivalries aren't what they used to be.
There's been an emergence of a 'rivalry' which has come around with the rise and rise of both Liverpool and Manchester City as the two best teams in Europe, and social media appears to be the main battleground for this particular tribal war.
They've got no history, no supporters inside the stadium, but a lot of oil money. We've got no Premier League winners' medals, no shame, but the media's on our side.
The 'media darlings' tag will never sit well with a city that has all but banished a certain national newspaper for damaging lies printed 30 years ago, but is there something in it where Jürgen Klopp's side are concerned?
This weekend, both Liverpool and City came back from behind to record valuable wins against sides in the league's current bottom five, and yet while The Reds' mentality was praised, 'The Cityzens' were said to have had their blushes spared.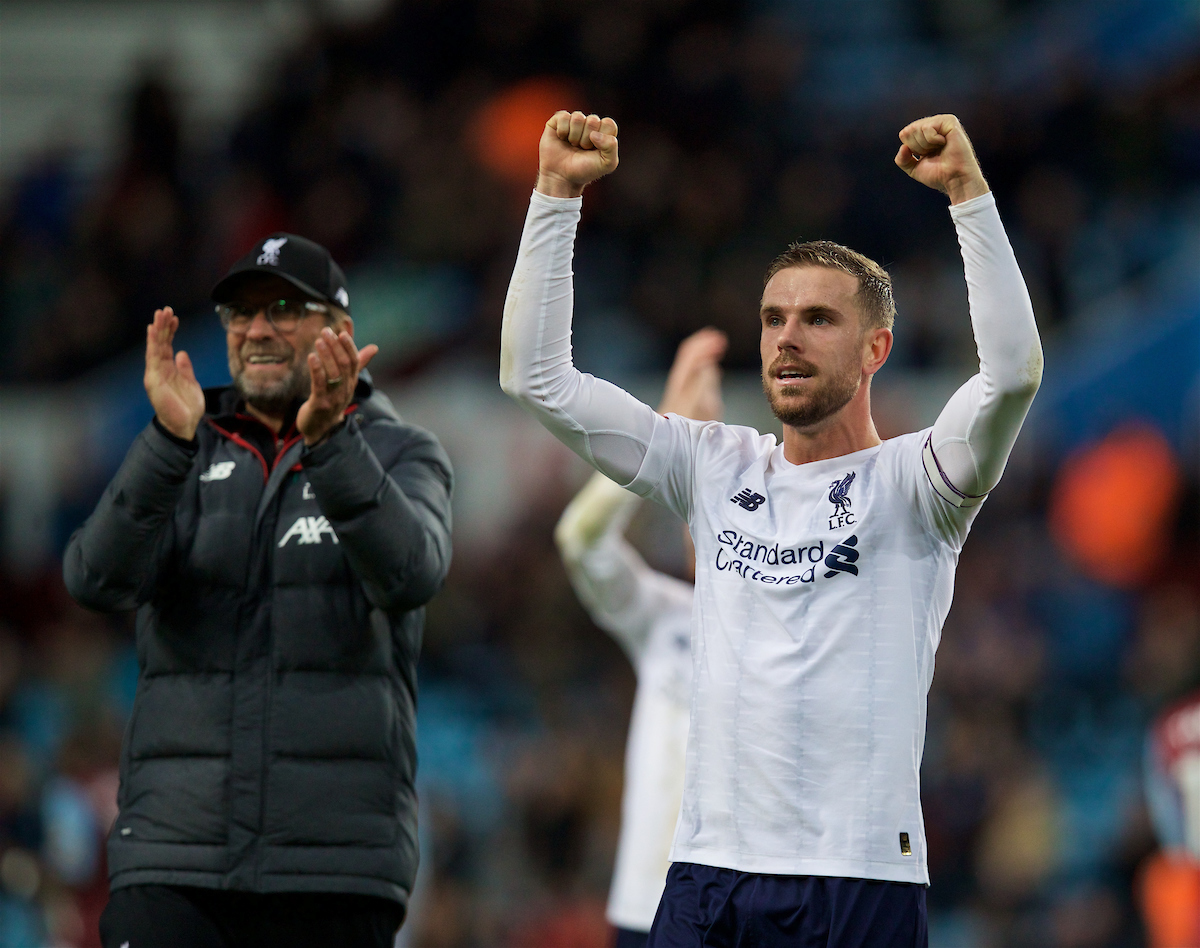 Admittedly, out of context, it doesn't seem particularly fair. We know a lot about social media and its love for avoiding all context, though.
I say that because just a week prior to their narrow 2-1 loss to City, Southampton were completely embarrassed on their own turf in an absolutely soulless showing which led to the players and staff all donating their day's wages to charity.
Most would have been expecting the same when The Saints went marching in to Manchester, but they took a shock early lead and made life relatively difficult for the league's second-placed side.
But City did eventually ensure all three points to leave Ralph Hassenhuttl's side without a win in six – which probably goes some way to explaining why the home side weren't given too much credit for their comeback win at the Etihad.
So what about the achievements of the two sides last season and how they were reported on?
Pep Guardiola's side won a domestic treble to seemingly little fanfare, while Liverpool were crowned Champions of Europe for the sixth time and were greeted like heroes.
Was it the fact that three-quarters of a million people literally came out to greet our heroes, compared to the much more subdued celebrations just down the East Lancs?
No matter how much City supporters try and claim their success in recent years makes them one of England's biggest clubs, they'll never be able to match the worldwide fan bases or reputation of Liverpool and their neighbours Manchester United.
Therefore, an article catered towards Liverpool and United fans is almost guaranteed to do superior numbers to one that solely focuses on City.
Media outlets know what gets clicks, that's why a certain North West regional newspaper is seemingly being solely kept in business by the hits-ridden backlash from readers based outside their region.
So do City supporters have a point? Well, yes and no.
Liverpool are likely to demand more column inches because of the size of their support, but that doesn't necessarily mean The Reds receive any bias in their direction.
There will be journalists within the mainstream media that have an affinity to Liverpool, just as there will be those that grew up despising The Reds because of their former glories.
Some people will always think their situation demands more attention than somebody else's, that's just the nature of the society we live in – which social media and the mainstream media both play an overactive role in.
Me personally? I'm just glad our lads are giving people reasons to talk.
Let's make sure those headlines are still positive next Monday, eh Reds?
"Liverpool are top of the League, Liverpool are boiling piss across the nation… It's glorious." 🔝

📱 Download our app here and watch today's Talking Reds in full 👉 https://t.co/v3xcfwjq7C pic.twitter.com/bWnsM7a8pv

— The Anfield Wrap (@TheAnfieldWrap) November 4, 2019
Recent Posts:
[rpfc_recent_posts_from_category meta="true"]
Pics: David Rawcliffe-Propaganda Photo
Like The Anfield Wrap on Facebook