WHAT a moment. What a header. What a turnaround.
At 4.44pm on Saturday, it seemed like Liverpool's unbeaten record might be over. Not just for this season, but a record that stretches back all the way to January 22, 2018. The last time Liverpool lost in the league to a team outside of the traditional top six (a 1-0 defeat at Swansea).
By 4.52pm on Saturday, normal service had been resumed, and The Reds had not only avoided a record-ending defeat against Aston Villa, but also sealed all three points for themselves.
Headers from Andy Robertson and Sadio Mane kept Liverpool six points clear at the top of the table, delivering a strong blow to their title rivals.
Jürgen Klopp's men didn't exactly put in a classic performance at Villa Park, but arguments that they didn't deserve the victory were thin at best. The visitors enjoyed 74 per cent of possession and unleashed 25 shots at the Villa goal, compared to just four from the hosts (according to BBC Sport). Only profligate finishing and a stray armpit stopped it from being more routine.
Dean Smith's side put in an admirable effort, with his players running themselves into the ground to try and get something. The impressive John McGinn revealed afterwards how the rampant Reds had simply worn down him and his teammates.
On the "VAR-mpit" thing, some believe that it may have been the moment when VAR jumped the shark.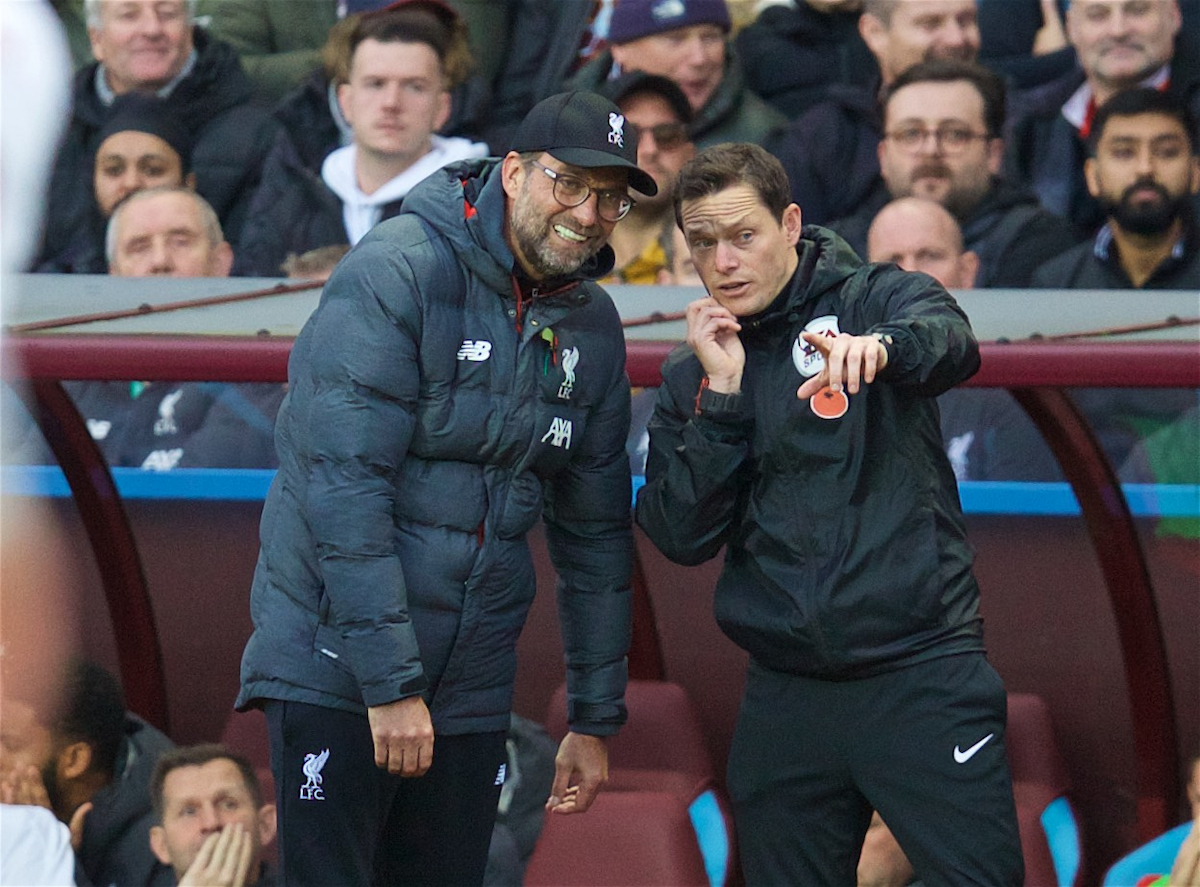 In saying that, the system itself didn't really do anything wrong. The assistant referee had already flagged for offside, so in a world without VAR the goal still wouldn't have stood, but in a world with VAR the officials have to justify that decision.
The slightest particle of Roberto Firmino's shirt may have been offside, and those are the rules. I don't really have an issue with that. The line has to be drawn somewhere, and it literally was by VAR official for the day – your friend and mine – Martin Atkinson.
However, where it all goes a bit too 'Partridge' for my liking is when the Premier League feels the need to explain publicly that the reason the goal was ruled out was due to Firmino's troublesome armpit being offside. This raises more questions than simply "is he offside?"
Firstly, how can an armpit be more offside than any other body part? Just look at an armpit. I've looked at mine, and cannot figure out a way to make it be further forward than either my shoulder or my chest without performing some sort of operation. Unless Bobby has particularly hairy pits, it's hard to fathom how that could be the bit of him that was offside.
Secondly, is the armpit a part of the body that a goal can be scored with? As the rules state, only body parts that a goal can be scored with legally count as offside, but you try scoring a goal with your armpit without the ball hitting your arm (in private though, it looks a bit weird to passers-by if you do it in the park).
It mattered not in the end thanks to the bonces of Robertson and Mane, but that didn't stop people from using it, and other examples from recent weeks, to call for the removal of VAR from English football.
I completely understand people's gripes with it so far, and there are definitely instances where the game would be better off without it, but in the case of offside in particular, for every Son Heung-Min at Leicester or Bobby Firmino at Villa, you have a Pierre-Emerick Aubameyang against Manchester United.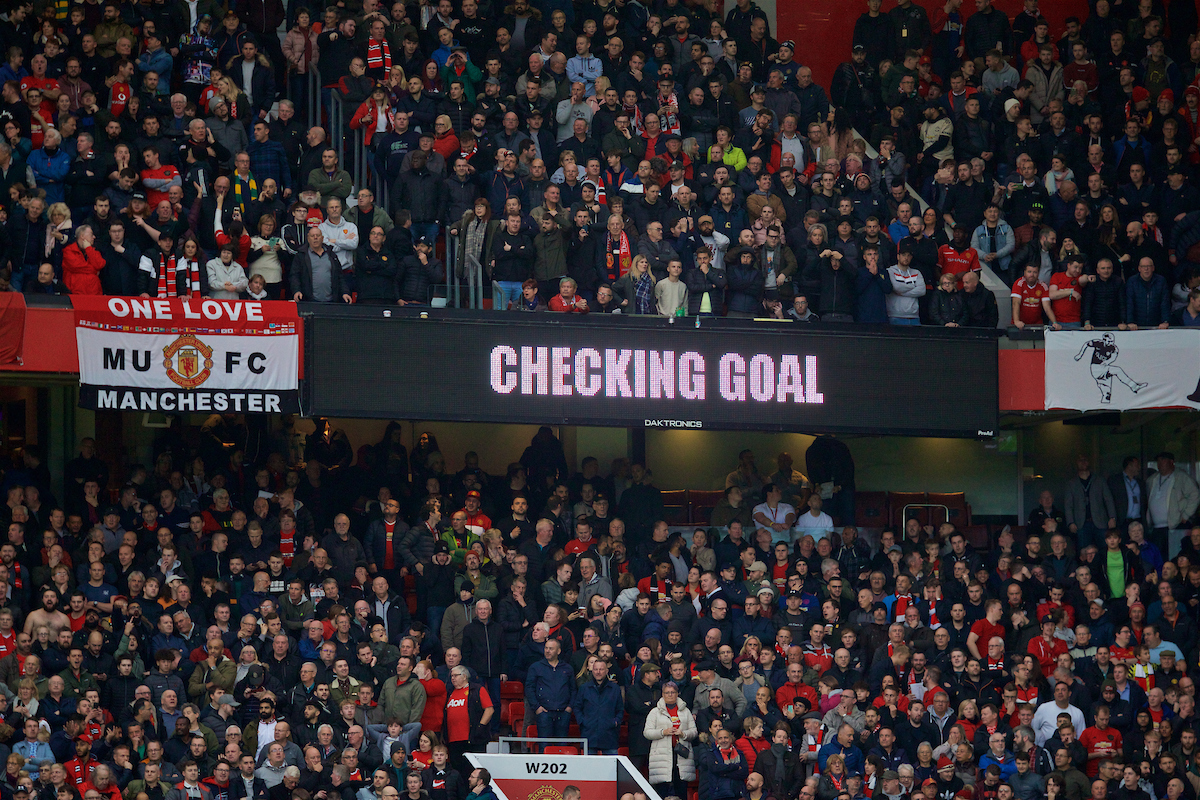 It may be frustrating waiting for Stockley Park to draw their lines to see if a player's innermost thoughts are offside, but as we saw in that 1-1 draw at Old Trafford a few weeks ago, when left to human eyes, a player could be five yards onside, and still be given off.
The fact of the matter is that, whatever your opinions on VAR, the main flaws in it at the moment stem from the standard of officiating. While VAR is there to help referees and assistants, it is also having the effect of magnifying incompetence, and is seemingly mostly being used as an opportunity for bad decisions to be doubled down upon rather than corrected.
One easy out for referees in years gone by was the argument that the job is "really difficult", so you have to give them the benefit of the doubt. Then Michael Oliver came along and showed that it can actually be quite simple as long as you use common sense and leave your ego in the changing room.
These could be famous last words, but it is a tremendous relief to see that England's premier referee by far has been assigned to the big one at Anfield on Sunday.
Anyway, the VAR debate is already infesting football enough so I'll end mention of it there, but in summary, technology only ever performs as well as the people using it. At the moment, an English referee with access to VAR is like a mule with a spinning wheel.
Despite all of that distraction, Liverpool have continued to thrive. Since losing 1-0 at Chelsea on May 6, 2018, the current league leaders have played a further 50 Premier League games, and lost just once.
It is an impressive stat on its own, but after this weekend in particular, has really been put into perspective.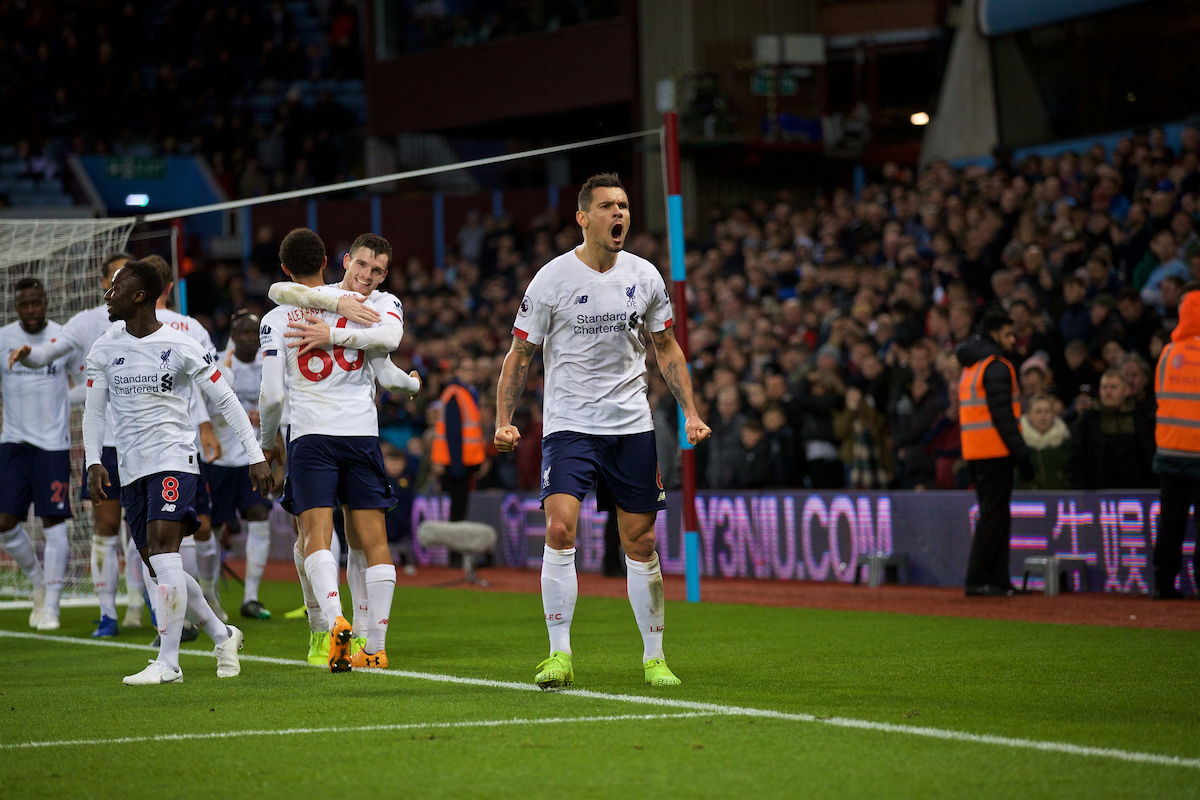 If you compare it to the perceived best elsewhere in Europe, this past weekend alone, Paris Saint Germain lost 2-1 to bottom of the league Dijon, Barcelona were beaten 3-1 at Levante, Bayern Munich got walloped 5-1 by Eintracht Frankfurt and Real Madrid drew 0-0 at home to Real Betis. In Italy, Juventus have mostly been a more consistent force, but even The Old Lady drew with lowly Lecce just last week.
Closer to home, as we all know, Manchester City recently lost against a Norwich City side seemingly destined for relegation, and a Wolverhampton Wanderers outfit that has won just twice in their first 11 league games this season.
City have lost two of their first 11, PSG have lost three of 12, Barca three of 11, Real have won only six of 11, while Bayern have won only five out of 10, which has seen boss Nico Kovac lose his job. Klopp's side have won 10 out of 11, and remain undefeated.
Last season was similar. Barca lost three, City lost four, Bayern lost four, Juventus lost four, PSG lost five, and Real Madrid lost 12. Liverpool lost one, and that was to City.
The Reds have, on occasion, made hard work of the simple-looking games, but almost always find a way of getting the win in the end, or at the very least, avoiding defeat. It is a ruthless streak that has happened far too many times to just be put down to good fortune.
Klopp's substitutions have made a difference in recent games too, and one thing that caught my attention at the weekend was the extent to which Alex Oxlade-Chamberlain's introduction changed the game. His manager has been very open in his instruction that Chamberlain should shoot from distance more, given his ability to find the net from range.
It was noticeable that the former Arsenal man was being closed down quicker than other midfielders when he picked up the ball, which in turn led to spaces opening up in behind.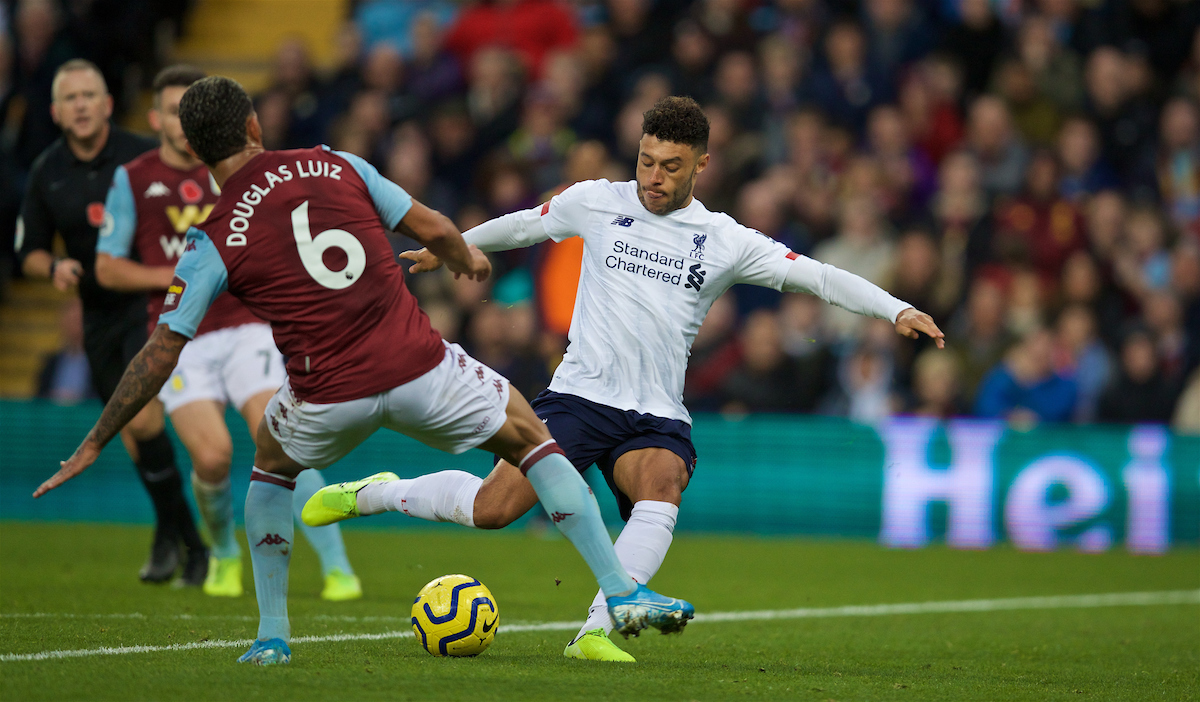 Perhaps it is a deliberate tactic to stop teams from simply sitting in their own penalty area, knowing that 'The Ox' is more than capable of firing it in from outside the box, forcing them to leave their cosy 18-yard home in an attempt to stop him.
Whatever it is, The Reds are experts at opening up the opposition, so there is no reason to think that this impressive ability to put away teams and accumulate points is going to go away any time soon.
Of course, what makes the upcoming game with City even more important is that, if Liverpool can win, then all of a sudden, City become reliant on the league leaders' record against the rest taking a bit of a nosedive as the season goes on, as well as remaining perfect themselves.
Once Liverpool have dealt with Genk tonight, they can move minds on to Sunday's crucial clash at Anfield. It promises to be the most intriguing 90 minutes of the season so far.
That is, until the VAR official finds Firmino's veneers to have been in an offside position.
"What a fucking late winner." 💥

✅ The Post-Match Show
✅ The Post-Match Pint
✅ The Anfield Wrap
✅ The Second Look
✅ Talking Reds

📱 Download our app here for all of our reaction to Liverpool's 2-1 win over Aston Villa, all in one place 👉 https://t.co/v3xcfwjq7C pic.twitter.com/RVOP0OFEhB

— The Anfield Wrap (@TheAnfieldWrap) November 4, 2019
Recent Posts:
[rpfc_recent_posts_from_category meta="true"]
Pics: David Rawcliffe-Propaganda Photo
Like The Anfield Wrap on Facebook