YOU'RE approaching Anfield – by car, by train and on foot.
Our supporters expect a functional, normal game. One we should win. And then phones go off. Electronic devices alert the faithful to the score at St James' Park and heads go. This is a big game now. This is the biggest game.
I couldn't conceive of playing in it, you know. I find myself suddenly short of breath. We talk loads about elite sport. About what things they can do that no-one else can. But that means keeping their head when all about lose theirs. Especially me.
In pursuit of a title, they are of course all big games. The success of the enterprise depends on them all. Liverpool must be perfect each time in this historically high-scoring league, in which it is harder than ever to win the title. There has never been anything like this.
This was not a perfect victory, to say the least. Boring in parts, and mad towards the end, thank goodness all points count the same. Thank goodness no one takes points off for last-minute red cards and crackers freekicks.
The whole enterprise was bananas. We were dreadful and that was fine because we were 2-0. Then we dropped off. Then we were down to 10. Then we grafted like demons. However, all the drama was constrained to the last 20.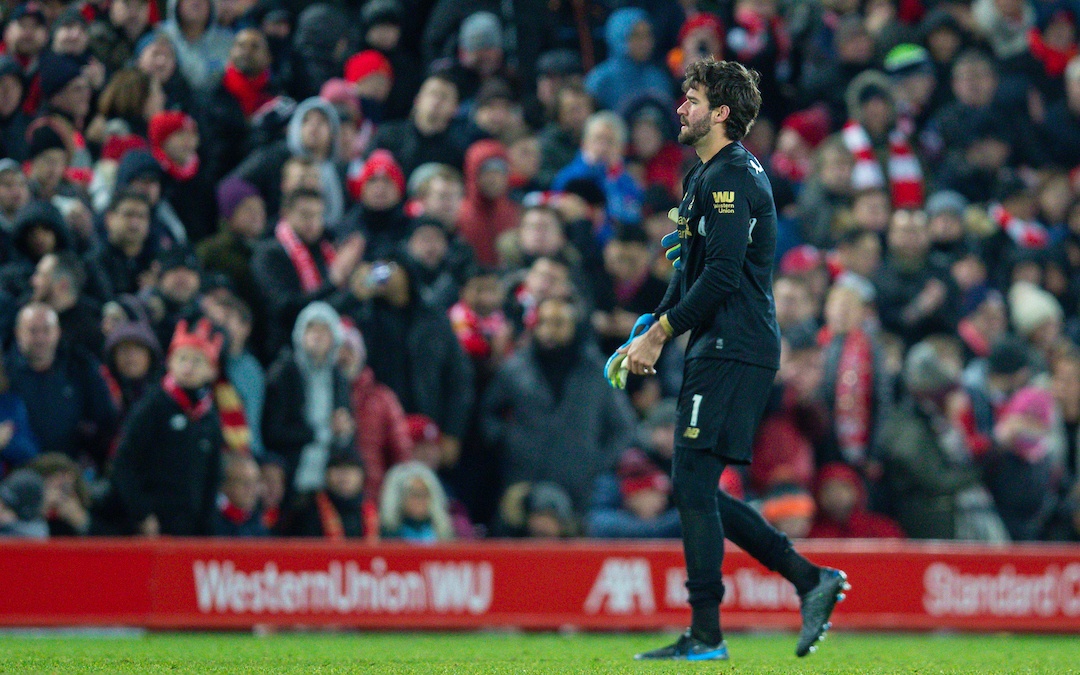 For the most part, the game is functional, slow in parts and not necessarily the best of our team. Virgil van Dijk's head is the surprise winner of the first half. Seemingly determined to singularly overturn the Liverpool principle of 'another wasted corner', van Dijk clearly now sees himself as the bookend to our defence and our attack.
If the front three are having a slow game, well here is Virgil on the 19th minute. And here he is again on the 24th receiving the ball from Trent's corner and slotting it in with his head.
And here he is on the 67th – with a great chance he only just stumbled over but has a chance of scoring. With. His. Feet. What a fella.
Thank heavens for him as we shudder to think how this game might have gone if we were goalless at the point of Alisson's clash and the resulting sending off. As he walks slowly off the pitch, the crowd is collectively feeling a sense of horror and dread which is promptly compounded by the saddest freekick seen at Anfield in 20 years.
Was Adrian freezing as he walked on the pitch? Was the combination of ice and adrenaline a toxic cocktail?
Bright spots for The Reds were in Dejan Lovren's performance again. He was distributionally strong in the first half, and vital in the second half of the second half when Liverpool felt for the last 10 what life might be like if we were Burnley.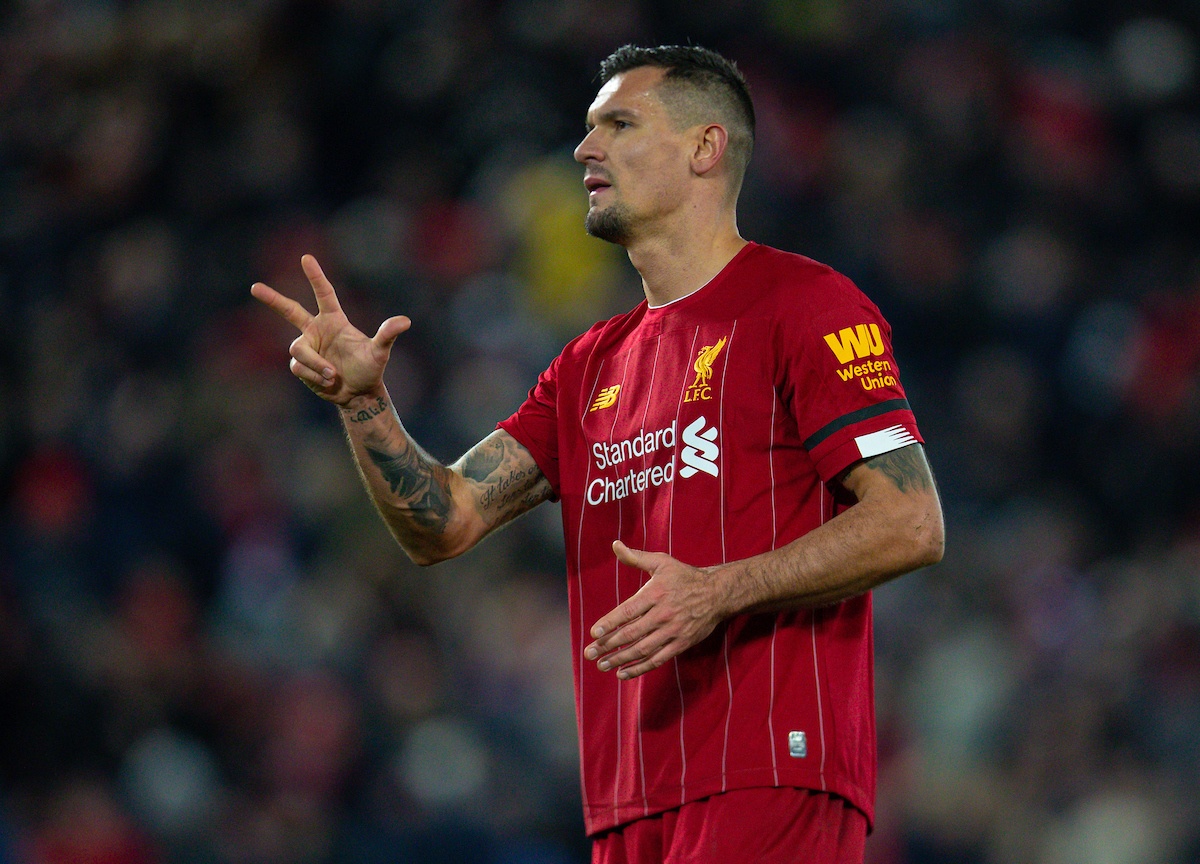 Our newly consistent midfield of Gini, Jordan and Alex cut a fine figure and provided plenty of opportunities. But the front three were flat footed in front of goal. Several efforts in the first half and in the second half went to waste when the best forwards in the world went one on one with the Brighton goalkeeper.
When Mo was brought off around the 70th minute it seemed like a wise choice. Save those legs. Bank this win. Did Klopp temp the fates, there?
What could have been a functional game in which goals were scored but all else largely remained the same turned out to be all the more important. Not because of events at Anfield but due to the Newcastle draw with City.
How the footballing gods played with us and our boys for that last 20 minutes of the game. Cruel? Yes. But it goes to show. It is a long season and all cliches apply.
Titles are won in May, not December. My god. What a long way to go.
"We're 11 points clear at top of the League, we look like we're pulling away from everyone… and we're crap." 😂

📱 Subscribe here for all of our reaction to Liverpool's 2-1 win over Brighton 👉 https://t.co/XZAK9veWt7 pic.twitter.com/ZB13Ur5Vb9

— The Anfield Wrap (@TheAnfieldWrap) November 30, 2019
Recent Posts:
[rpfc_recent_posts_from_category meta="true"]
Pics: David Rawcliffe-Propaganda Photo
Like The Anfield Wrap on Facebook