NOT everyone has the luxury of poring over hours of footage, watching all of the Premier League games every weekend and arriving at an informed conclusion at the end of it all.
It's why, even in the digital age of saturated coverage and information at our fingertips about anything and everything football wise, we still turn to mainstream media, Sky Sports' Monday Night Football, the BBC's Match of the Day and the rest.
Part of the package on clubs other than our own is what the players and managers make of it all. And when you haven't sat through the 90 minutes yourself, it's hard not to take some of it in. They're the professionals, after all.
I wonder if it's this very fact that continues to lead some to conclude that Liverpool are in some way perpetually fortunate. This season alone, there has been a string of suggestions around that very theme, continuing with Harry Kane last Sunday.
The Tottenham striker, after fortunately finding himself in the right place at the right time to benefit from a Heung-Min Son shot that had ricocheted off the crossbar to open the scoring, said: "Liverpool are getting those little breaks at the moment. We made a great result but we dropped a little deep and soaked up the pressure.
"If we could have played a bit more we could have created even more chances for ourselves and finished the game off. We came out with the intention to play and press, and we did everything to try and win the game."
It was an interesting take from a game that Jürgen Klopp's side dominated from start to finish.
Football 365 noted: "From the 25th minute to the 31st, Liverpool had six shots, four of which were on target. They had 94.1 per cent possession and a 90 per cent pass completion rate. Tottenham completed a single pass in those 360 seconds."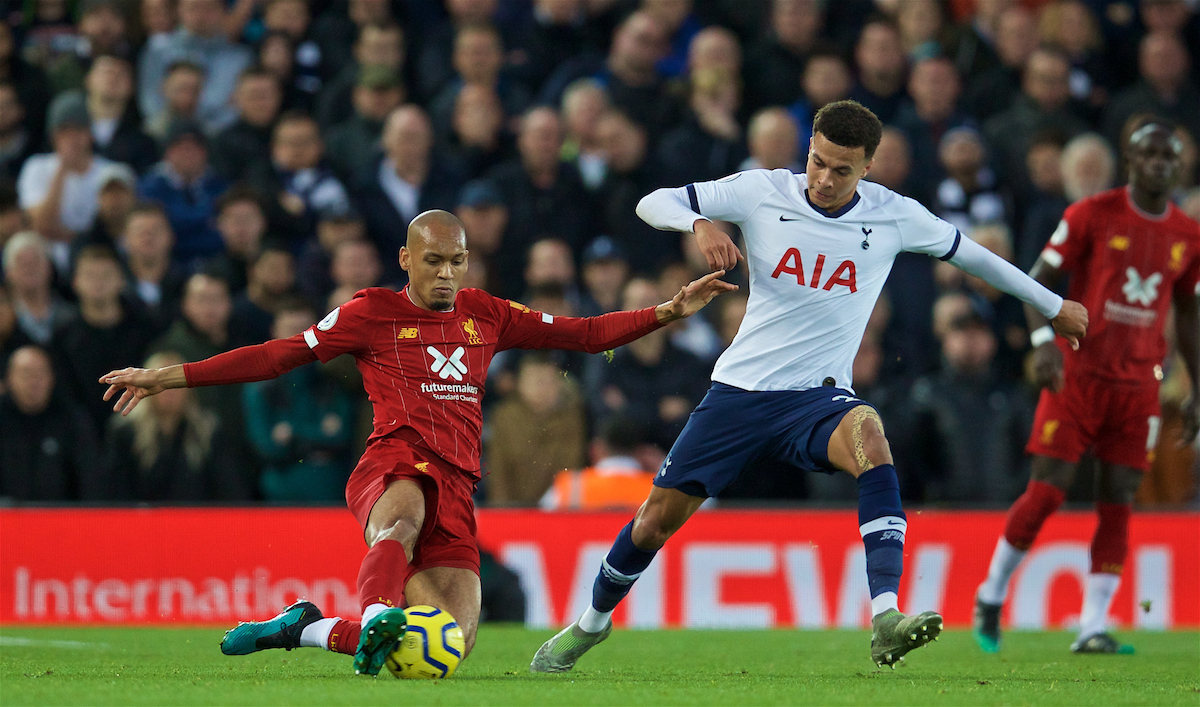 Across the whole match, Liverpool racked up their most shots on target for two years and enjoyed around 70 per cent of the ball.
Little breaks? Liverpool didn't allow Spurs to play. And, as has now become the norm, they ground down their opponents even in the face of adversity. No more is a goal against a problem. Not for this side.
Brendan Rodgers, Chris Wilder, Frank Lampard, all have claimed that their sides could and should have had more from matches with Liverpool.
Yet The Reds sit top with 28 points from 10 games. The last 12 Premier League matches at Anfield have all resulted in a home win. And The Reds are unbeaten on home turf in league games for an amazing 45 games.
Further, Liverpool have won their last six at Anfield when they have scored the first goal. And The Reds have avoided defeat after conceding the first on the last 10 occasions that has happened.
Throw in that no side in the league scored more goals in the final quarter of Premier League matches last season, too.
There are a multitude of reasons for this fantastic form – the manager and the coaching staff. The quality of the players. The mentality. The fact that Klopp's methods and mindset are now written through the centre of the club like the name of the town on Blackpool rock.
But there's something else, too. Nous. Knowhow. Expertise. Game management. Call it what you will but Liverpool are better at it now.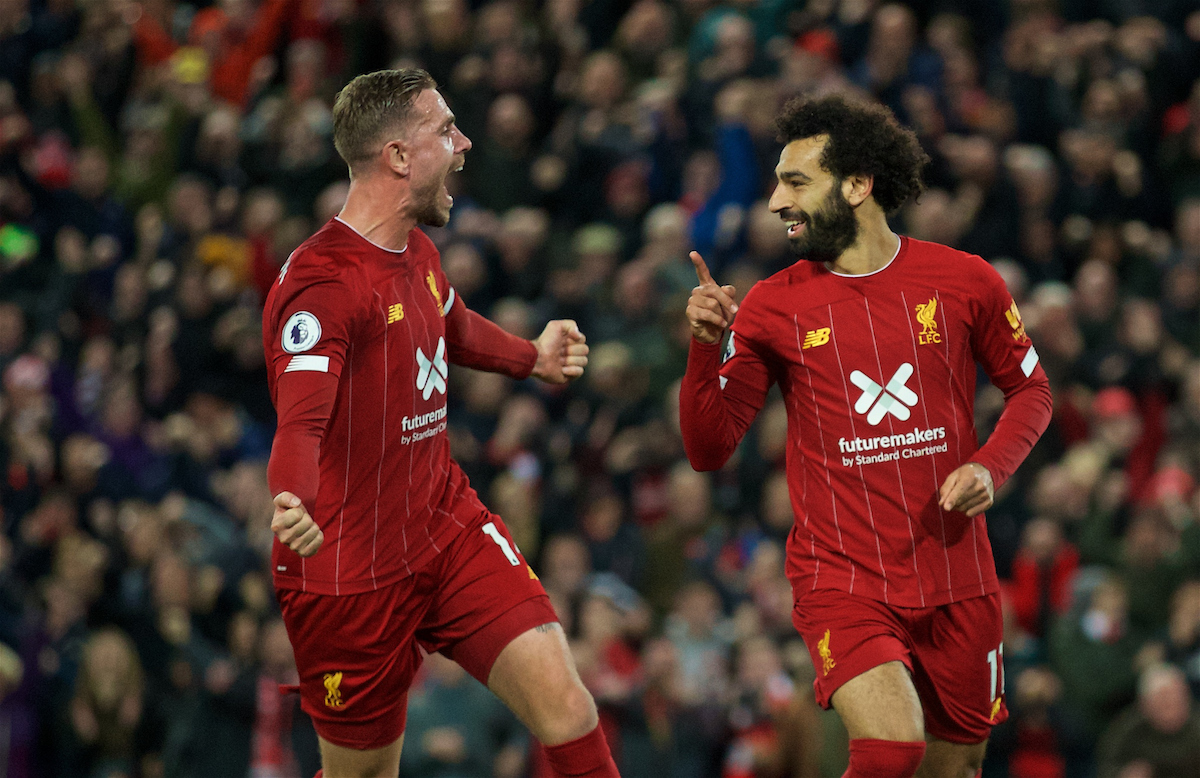 Assistant manager Pep Lijinders wowed everyone with his impressive press conference this week, concluding "our identity is our intensity".
He's right. But Liverpool are better versed at choosing when intensity is required. They have players who can take the temperature and decide whether things need to hot up or cool down.
In an exclusive interview with The Anfield Wrap, James Milner talked of some of the more subtle ways to ensure three points are banked after 90 minutes.
Speaking about facing world-class players week after week, he said: "Anything you can do to try to knock them out of their rhythm, you try – within the laws of the game obviously.
"I'd never go into a tackle and try to break someone's legs, I don't believe in that, it's very poor – shithousery if you like. But within the rules of the game, letting someone know you're there and that they're not going to have it all their own way, getting under their skin a bit – you try to do everything you can to get a win in the game, and affect the game."
Milner was a 77th-minute substitute for Gini Wijnaldum against Spurs, and in one passage of play summed up exactly what he was talking about.
Lucas Moura, for a moment at least, looked like he was preparing to break on Liverpool's defence. Milner had other ideas, putting a halt to his intentions with the most yellow of yellow-card tackles before soon after shepherding the ball to the point on the pitch furthest from Liverpool's goal.
"It's not always by scoring a goal," Milner told The Anfield Wrap. "It's the little things in the game that can change the momentum – setting the tempo with a tackle or a press, Robbo's 85-yard press against Man City that gets the crowd up – it changes the game."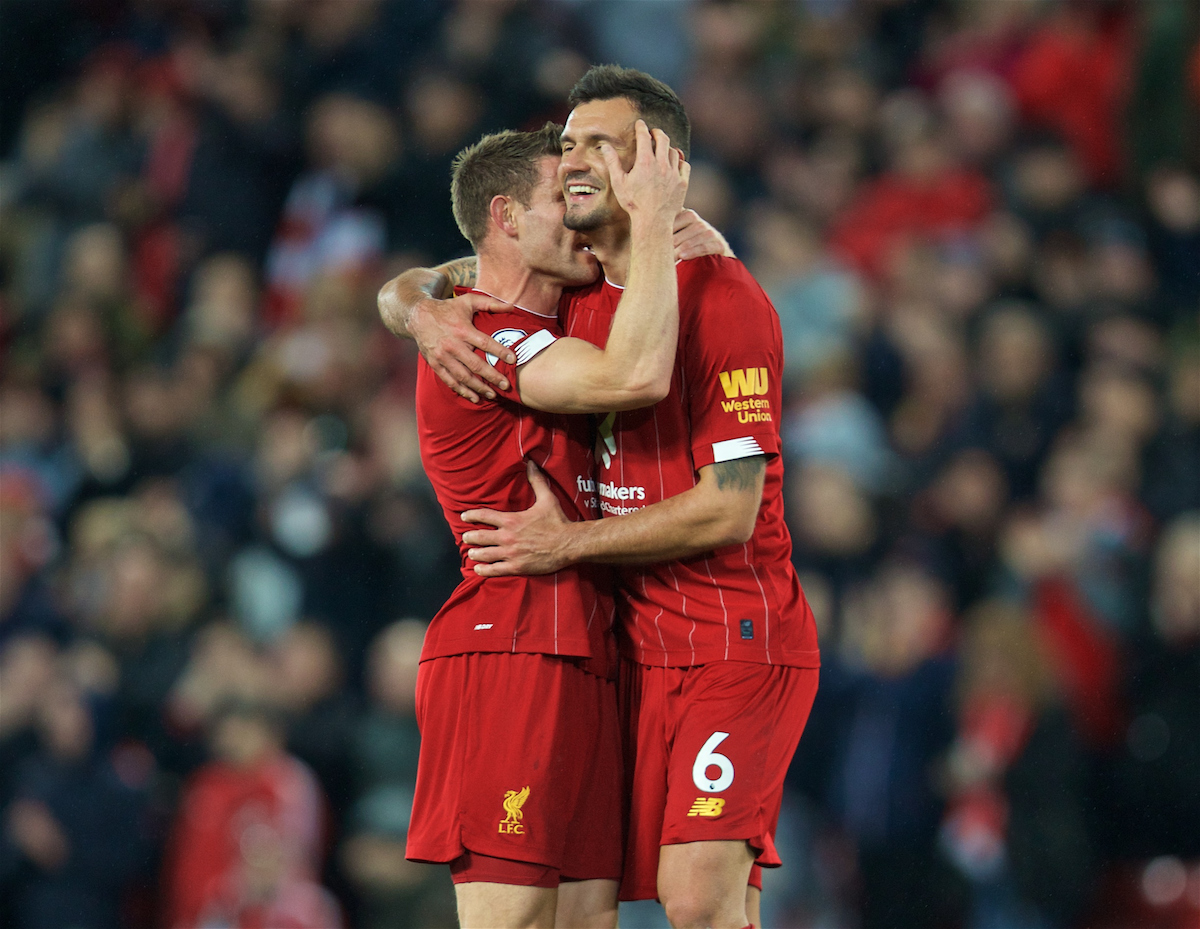 Milner also reinforced a point made by Lijnders this week – that the experience of seasoned internationals in the squad is invaluable: on the pitch, in training and in general.
The free-transfer signing from Manchester City said: "I notice if things aren't going well, or if someone is having too much of an effect on the game, or where we're not up for it, or someone is struggling in the game and having a poor moment – do they need an arm around them or do they need a rocket?
"They are things I've maybe learnt and things I'll try to help with in the game. There are 11 human beings out there, that's the beauty of a team sport – if you're a golfer and you're on your own and you're having a stinker, you're missing the cut.
"If you're a team, alright I might be having a beast, my touch is miles off it and I can't pass water that day but I'm going to run around and I'm going to make myself known and I'm going to help my team-mates as much as I can."
Liverpool, the first-team in league football anyway (that's my Arsenal League Cup disclaimer out the way), are doing everything to win but no longer in the breathless, and often bonkers, manner of the recent past.
The Reds chalked up three 3-3 draws in the first half of the 2017-18 season, all of them after having been at least one goal up. Which is mad.
Liverpool won 10 games by a single-goal margin last season. This season there have been five more already, including Sunday's win over Spurs.
Points win prizes, Bruce Forsyth once said. And to continue to strangle an analogy that only the older TV viewer will understand, Liverpool are certainly playing their cards right this season.
"People writing me off because I'm 33 is perfect for me, because I like to prove people wrong." 👏

📱 Subscribe for our latest 'Pro-View', with Liverpool vice-captain, James Milner 👉 https://t.co/TEMh9r97WH pic.twitter.com/RGXutg0Kxa

— The Anfield Wrap (@TheAnfieldWrap) October 29, 2019
Recent Posts:
[rpfc_recent_posts_from_category meta="true"]
Pics: David Rawcliffe-Propaganda Photo
Like The Anfield Wrap on Facebook