AMONG the oddest games in living memory.
The draw helped neither side in a sense, but both seemed far too happy with it. No one appeared to have done the maths, the counting.
Start with the guests. Napoli can expect to get a result against Genk. If they fail to beat Genk then drawing at Anfield could contribute to them going out. Winning at Anfield guarantees qualification and makes qualifying top likely. As they should beat Genk. Which they still would like to do, ideally.
Liverpool win tonight and they finish the group top. They don't win and they need to avoid defeat in Salzburg. Drawing or losing makes no odds. If they win in Salzburg they will finish top, yes. But had they won tonight they would have finished top.
So why on earth did neither side risk very much at 1-1? Liverpool sent van Dijk up late on which suggested they did want to win the game but only truly committed to that late. However, Dejan Lovren doesn't celebrate his goal earlier. But despite that, Liverpool never quite seem win or bust.
Similarly, Napoli drop to protect what they have more and more at 1-1. Only winning takes the Genk game out of the equation, though.
I mean, god knows. I think it must be tough for both sides to take all this into account but from our point of view we believe Liverpool are the smartest cats in town. That is what they so often show themselves to be. But I think strange situations and this Liverpool side don't go well together. The side likes win or bust clarity.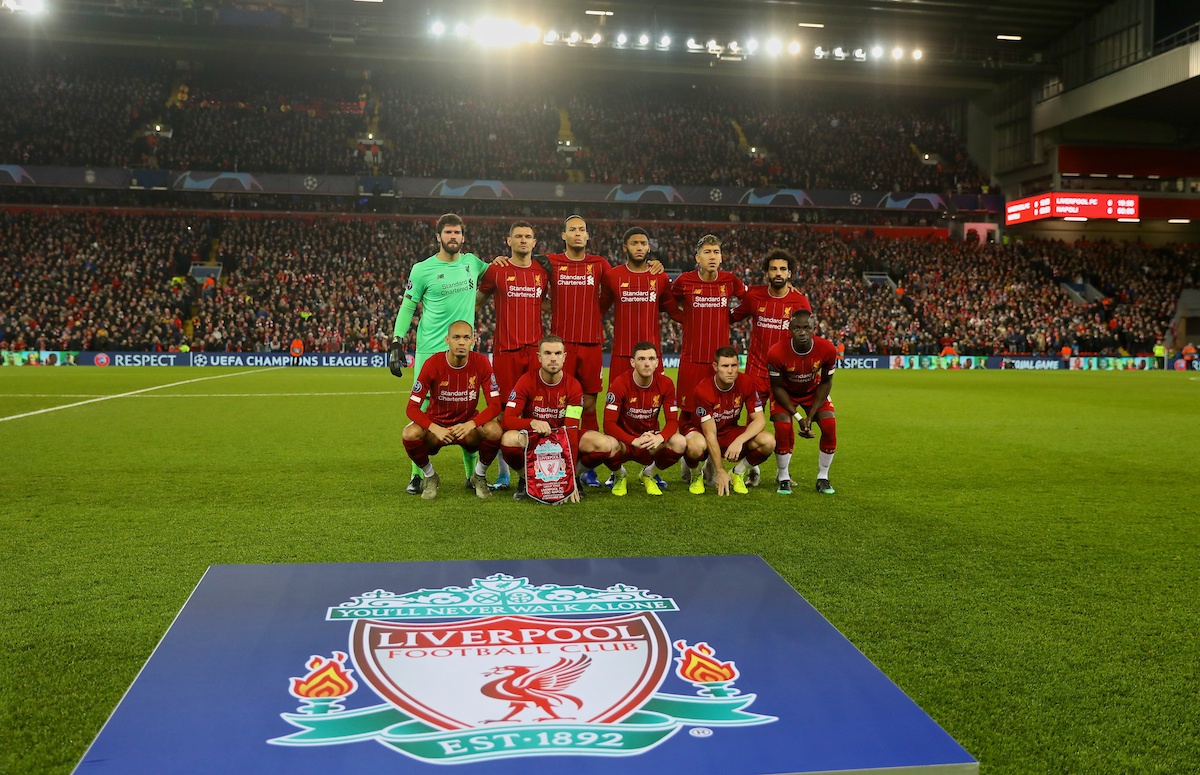 So some sympathy with The Redmen tonight. They were treated roughly by a referee, who lost control of the game, and realising his mistake, got his book out and waved a yellow card at Jürgen Klopp. Drink that in. The referee spent his time wasting ours. He was an absolute drain on everyone's resources.
And some sympathy with the local constabulary tonight. The police have had a challenging few years and now Napoli are in town. All sorts going on. More will come out about off-the-pitch events.
On the pitch, we missed Trent there. His passing, his pace, his pressure. Not that Liverpool weren't good at the back, we were alright. But the shape of the team felt wrong. Joe Gomez struggled massively.
The link up with Salah was lacking, and wasn't improved by the mistakes that our number 11 made at times. Giving the ball away in midfield. At his best, Salah is a fine defender as well as arguably the world's best forward. He won it back better than he made it happen.
If you had to pick a man of the match in this game, you would probably go for goalscorer Dejan Lovren. He was strong and directive and, unlike many tonight, took his chance.
The worst moment was watching Fabinio struggle after going down with an ankle injury. For the next 10 he hopped around trying his best, only for him to come off and be replaced by Gini, who picks up the pace but Liverpool still don't look as fierce as they should moving forward.
In fact, Mo Salah and Bobby Firmino look toothless against the goalie. They pick balls up and flick them around. But nothing really looks sharp enough in front of goal.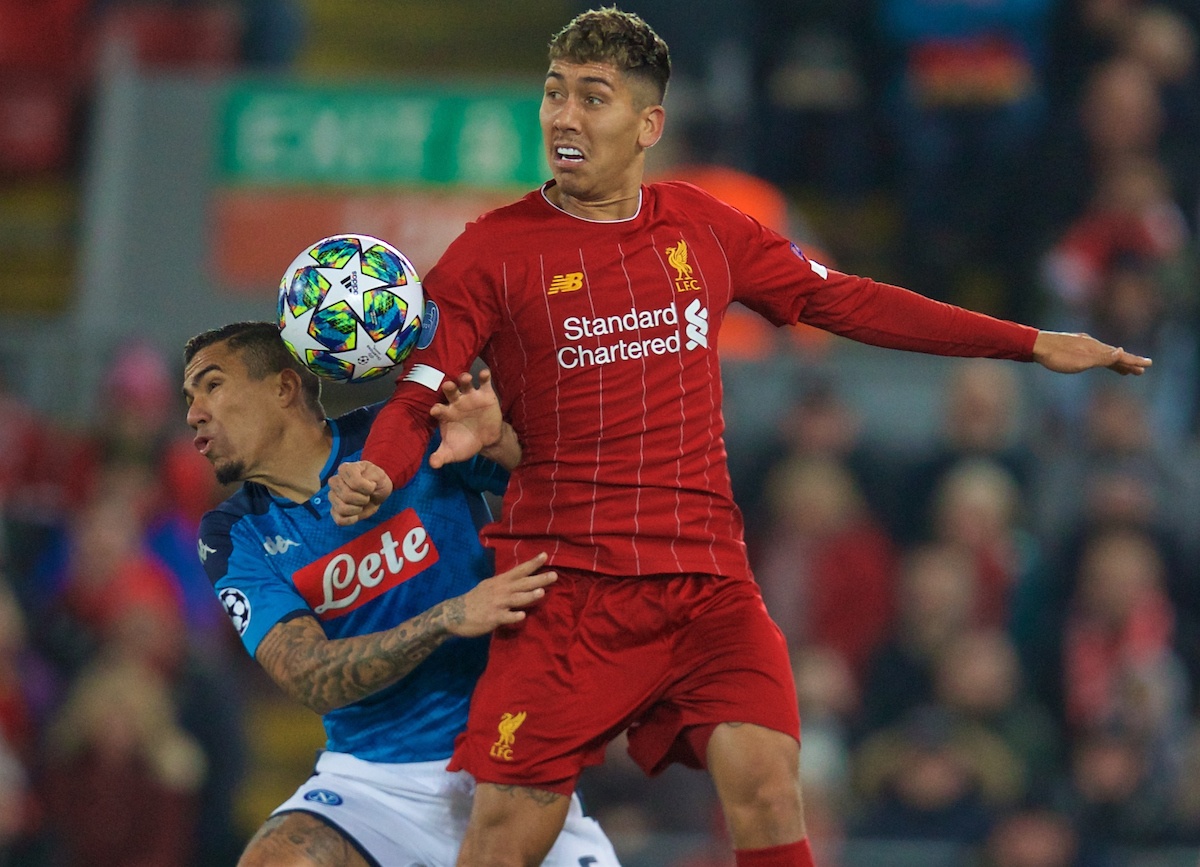 In the 22nd minute, their goal comes pretty much against the run of things, and it did seem as though Liverpool's defenders were surprised by the whole process. Did they think it was offside? Or were they just not quite so organised due to changes in the team.
Napoli – ridiculous though some of their challenges were – do deserve credit and not for the first time against Liverpool. Their defence was an effective block on Liverpool outlets, even when Alex Oxlaide-Chamberlain came on for Joe Gomez to offer more strength in areas with Henderson dropping back.
Koulibaly is a good organiser but it was too easy for him. Liverpool never asked complicated questions this evening.
It feels like more unfinished business and of course it is. Liverpool need to go and get something from Europe's wildcards in Salzburg. Rather than do their Christmas shopping they need to go and play in the quintessential shop window.
They could have avoided that this evening. But a smart until they were stupid Napoli side made life difficult for an oddball Liverpool outfit.
Five hurdles down. One to go. It might be easy. It might be hard. It might be both in one game. Liverpool will go from the odd to the mad.
In a season where they are making nothing easy for themselves, triumphing Salzburg may become the grandest adventure of them all.
"The crowd were poor tonight.

"We're being spoilt by the Liverpool team, we can't start taking them for granted."

📱 Subscribe for all of our reaction to the Reds' 1-1 with Napoli 👉 https://t.co/XZAK9veWt7 pic.twitter.com/h7eAy55UHg

— The Anfield Wrap (@TheAnfieldWrap) November 27, 2019
Recent Posts:
[rpfc_recent_posts_from_category meta="true"]
Pics: David Rawcliffe-Propaganda Photo
Like The Anfield Wrap on Facebook