"HARRY Kane would get in the Liverpool team ahead of Firmino because he'd score more goals."
Danny Murphy there, asserting that centre forwards should be measured simply by the amount of goals they score.
Indeed, it's a huge disservice to Firmino's considerable skillset – which transcends pure goalscoring, instead focusing on an unrivalled in-game intelligence and panache to pull off the impossible.
Just as Trent Alexander-Arnold and Andy Robertson have redefined the full-back position, evolving a once strictly defensive role into a dynamic one that holds key at both ends of the field, Roberto Firmino has redefined the archetypical image of what a number nine does.
Traditionally, strikers were required to be physically strong, a towering aerial presence or someone able to glide electrically across the ground.
Firmino doesn't work within those confines; he does not conform to that aggressive, abrasive style.
He is not physically imposing like Andy Carroll or Christian Benteke, nor is he particularly lightning quick like Kylian Mbappe. His genius means he doesn't need to be.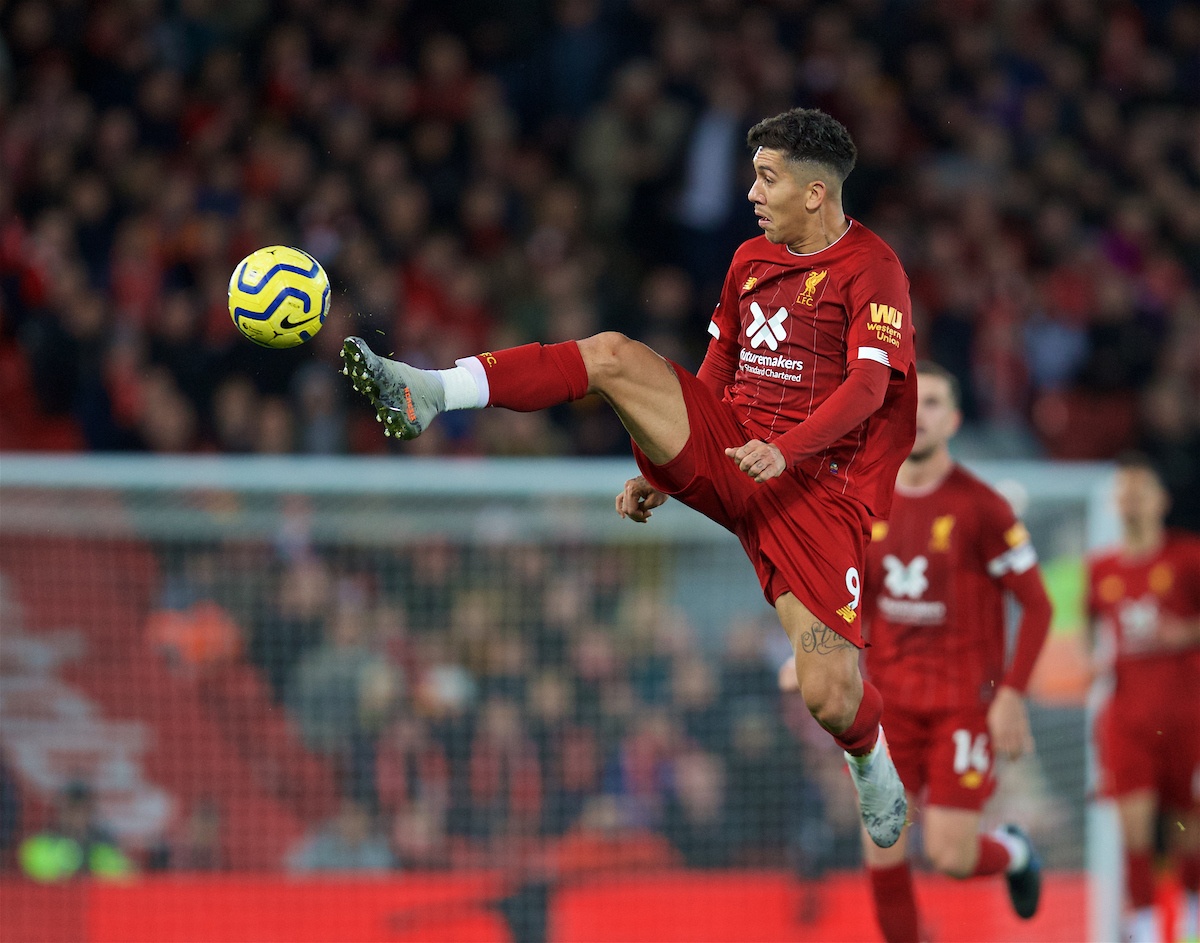 Instead, he holds arguably football's most unique role, acting as the glue that binds the stimulating triad that is Liverpool's frontline together.
He possesses the ruthlessness of any top forward, the creative dynamism of a number 10 and the defensive astuteness to hunt down his opponent. He is three players rolled into one. The right man in the right system at the epicentre of world football.
Firmino and Kane are polar opposites in style and what they bring to their respective tables. The latter falls under the scope of a traditional forward. He works almost exclusively inside the penalty area, lurking at the back post and making short darts to evade his marker when any half chances fall his way.
By contrast, Firmino's is a niche role. He is the conductor. The orchestrator. The guiding light among a sea of chaos. The persistent voice igniting the gegenpress. Only seven players have made more appearances under Jürgen Klopp's entire managerial career, dating back to 2001 with Mainz, than Firmino (203).
While Kane boasts twice as many goals as Firmino in the Premier League this term, his one assist to the Brazilian's three mean he's just one ahead in terms of direct goals contributions. What's more, the Spurs forward has created just one big chance for his teammates to Firmino's seven, underlying the creative streak within the Liverpool forward's game.
Not only does he think of the impossible, but he is able to execute it with panache and arrogance. Even when he only has a yard to manoeuvre, Firmino operates with outrageous accuracy. Every flick and trick isn't showboating for showboating's sake, but purposeful, expressive moves of a man at the top of his game.
His rabona against Genk was outrageous and borderline offensive, but it was the right pass, at the right time, to unlock a door no-one else saw was open.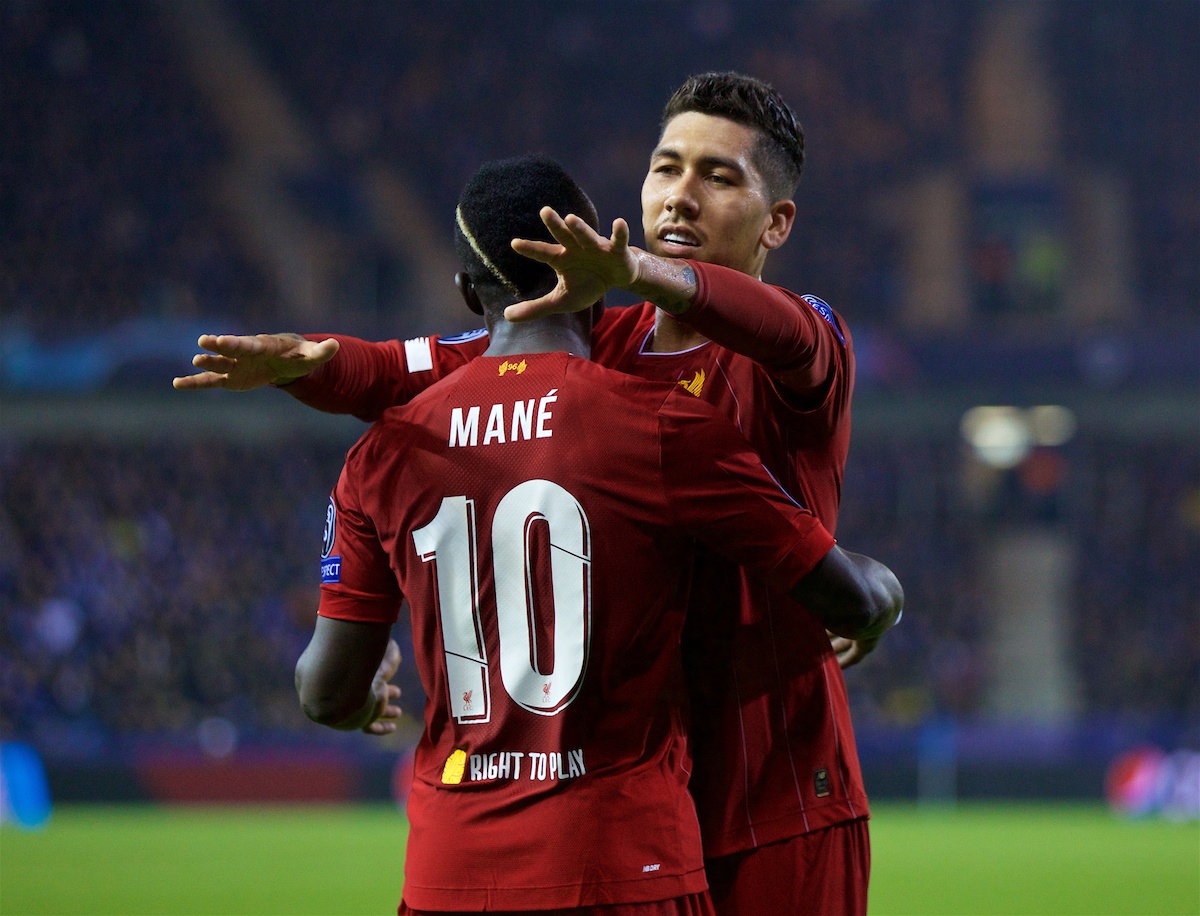 It was split-second thinking from a player whose improvisation and skillset are so ingrained he can execute them at will, making even the most impractical of skills practical.
Remarkably, he has more assists than any other player in Klopp's entire managerial career (55) – eight more than second-placed Jakub Blaszcykowski (47) while only Robert Lewandowski (102), Mo Salah (80) and Sadio Mane (70) have scored more under Klopp.
He is Brazil's samba boy – an infusion of exuberance and flair synonymous with a stellar footballing country – slaloming with the ball at his feet, dazzling opposition and bringing new life to the beautiful game.
The Brazilian is a selfless and critical component of Klopp's machine, the heart of the front three and the glue that links the trident with the rest of the side.
It's his intelligent movement, willingness to drop into midfield to create pockets of space, simultaneously pulling defenders out of their shape, that has seen Mane and Salah enjoy such a flurry of goals in the past two seasons.
So far this season, Kane makes 0.73 key passes per 90 minutes, with an xA of 0.84, which averages to just 0.08 expected assists per 90 minutes. Firmino's 1.51 key passes per 90, alongside an xA of 3.34 – 0.30 per 90 – underlines the divisions between the two players.
Two great players. Two top goalscorers. Only one creative genius.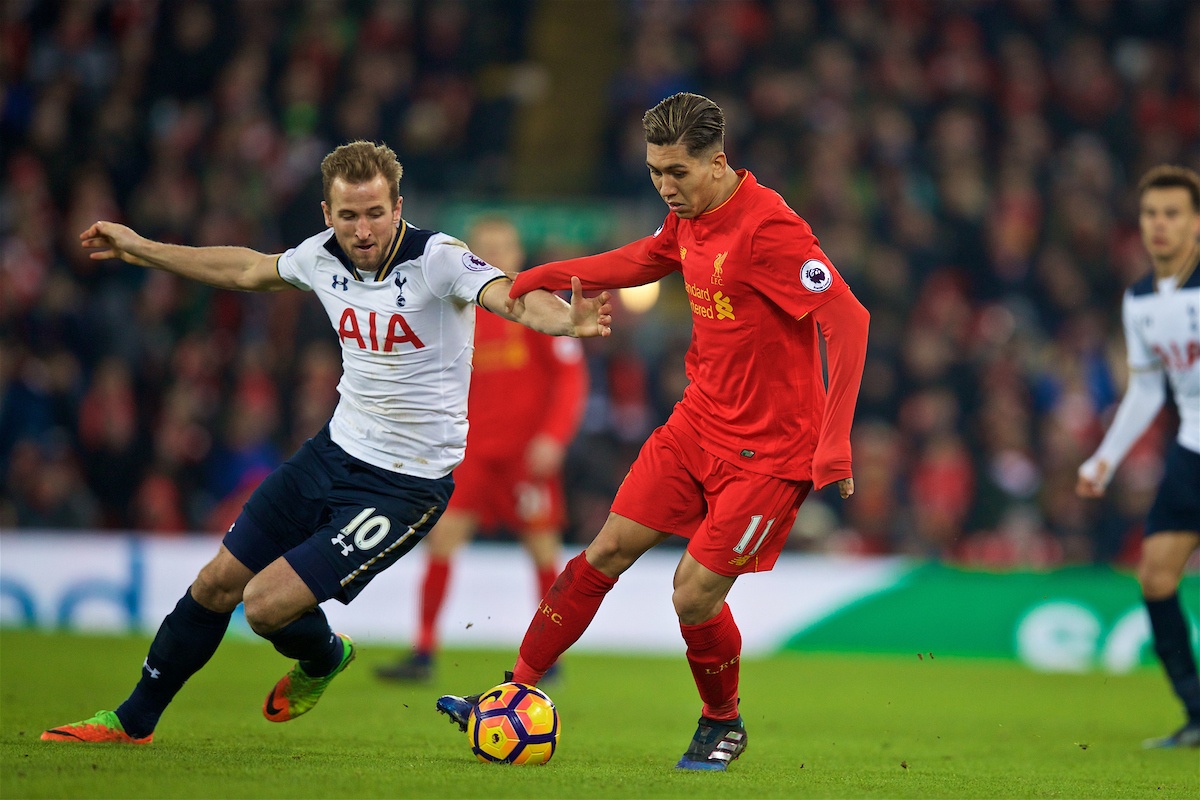 What's more, Firmino's contribution off the ball is just as important to Klopp's style as his contribution on it. Making more than double Kane's total tackles this term (four), his desire to hunt down possession, tracking back to ensure The Reds maintain the impetus often acts as the trigger for his teammates to follow suit.
Alongside the intangible influence of his pressing, intelligent closing off of passing lanes to force opponents into succumbing possession in dangerous areas, Firmino acts as the poster boy for the evolution of what a number nine does in the modern game – a selfless defender and creative dictator.
Danny Murphy's assertion that strikers should be viewed only in terms of their goals fails to take into account the evolution of the number nine role.
Roberto Firmino is perhaps the best embodiment of that; a man whose touch is on point, movement perfectly executed, weight of pass acutely accurate and finish as fierce as they come.
Both Harry Kane and Firmino are the right men for their respective systems, fulfilling the demands of their roles to a tee.
It just so happens Firmino's requires a far more widespread skillset, acting as the vital cog in a vastly superior team.
It's no wonder Klopp wouldn't trade him for the world.
Recent Posts:
[rpfc_recent_posts_from_category meta="true"]
Pics: David Rawcliffe-Propaganda Photo
Like The Anfield Wrap on Facebook