RAHEEM Sterling, Emilia Clarke and Little Mix have all this week encouraged people to register to vote.
It's a sentiment we can all get behind, particularly from a football figure using his public platform and fame to bring awareness to things which actually matter.
If you look at Sterling's tweet, posted on Tuesday, the predictability of replies advocating left and right influence are just that, predictable. Yet there are barely any questions asking him about what his preferences are or where his vote will go.
He has every right to keep his counsel on the matter, of course, and shouldn't be under any obligation to reveal his political leanings. After all, the sanctity of the voting booth is a cornerstone of democracy if nothing else.
But there is a conflict, a contradiction of sorts when it comes to football and politics. See any previous crossover, such as Jeremy Corbyn attending Anfield prior to The Reds' league win over Southampton last season, and you will see the template response of "don't mix politics and football".
However, at Liverpool they do mix. They seep into the causes that have come together to oust reckless, asset-stripping owners and kept ticket prices at the reasonable level they've remained in recent years.
It's such social value and refusal to be dictated to which has ensured Liverpool Football Club and city upholds this ideology of itself. It is what makes up the likes of Spirit of Shankly and the Fans Supporting Foodbanks campaigns. It is the majority who advocate fairness above all else that is then applied far beyond a pitch.
When people verbalise separating football and politics, it is generally because they see their bi-weekly trips to Anfield as an escape from the daily drudge. Many simply want to switch off from the bulletins about Brexit and elections they've had to listen to all week, as opposed to them being closet Tories or whatever else.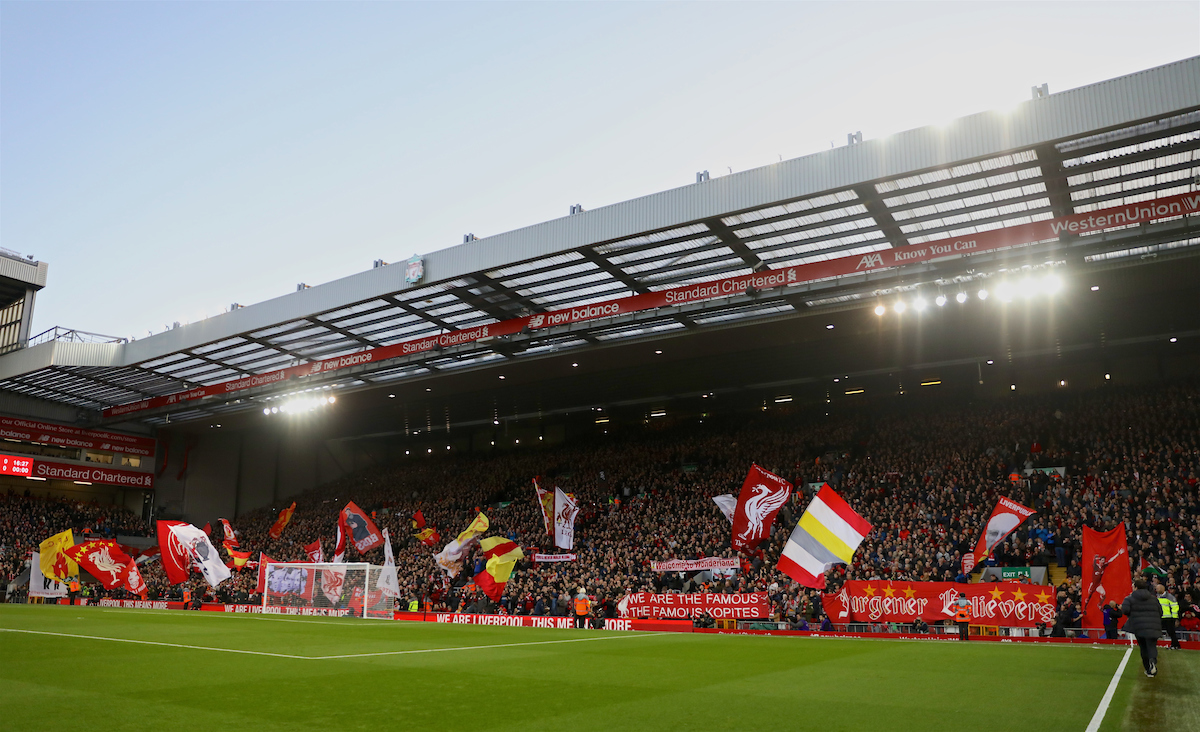 But Sterling's tweet throws up an interesting query about just where the land lies on this subject. If we want politics in football on a more profound level, then ask yourself this…
Do you really want to scratch beyond the surface and find out what type of people your heroes are? You might be in for an unpleasant surprise if so.
While I personally would like to hope that every member of the current Liverpool squad is a raging socialist and Europhile who feels as uncomfortable at the mere sight of Michael Gove as I do, I know I'm probably kidding myself.
These are extremely rich young men, most definitely in the top five per cent of earners in the country. They would therefore stand to face a substantial tax increase from an incoming Labour government as part of its proposed manifesto.
The likelihood is that even if they had no interest in voting themselves, their advisors would be telling them to tick the box of Conservative to protect their wealth.
Even those players ineligible to vote in this country can still offer an insight into the types of beliefs they uphold. Alisson Becker is thought to be a keen advocate of Brazil's president Jair Bolsonaro, a man widely considered to hold fascist views and someone who is openly advocating the destruction of the Amazon Rainforest seen in recent months.
Darling of The Kop Xabi Alonso once warned that a tax increase under Labour's government in 2009 would potentially drive him and others away from the Premier League, stating: "When you see your contract down by 30 per cent you cannot be happy."
Now, I wouldn't dare attempt to tell a South American native what is that best policy or political path for his country, or how an EU national should view what he perceived to be unfair sanctions on tax in Britain 10 years ago.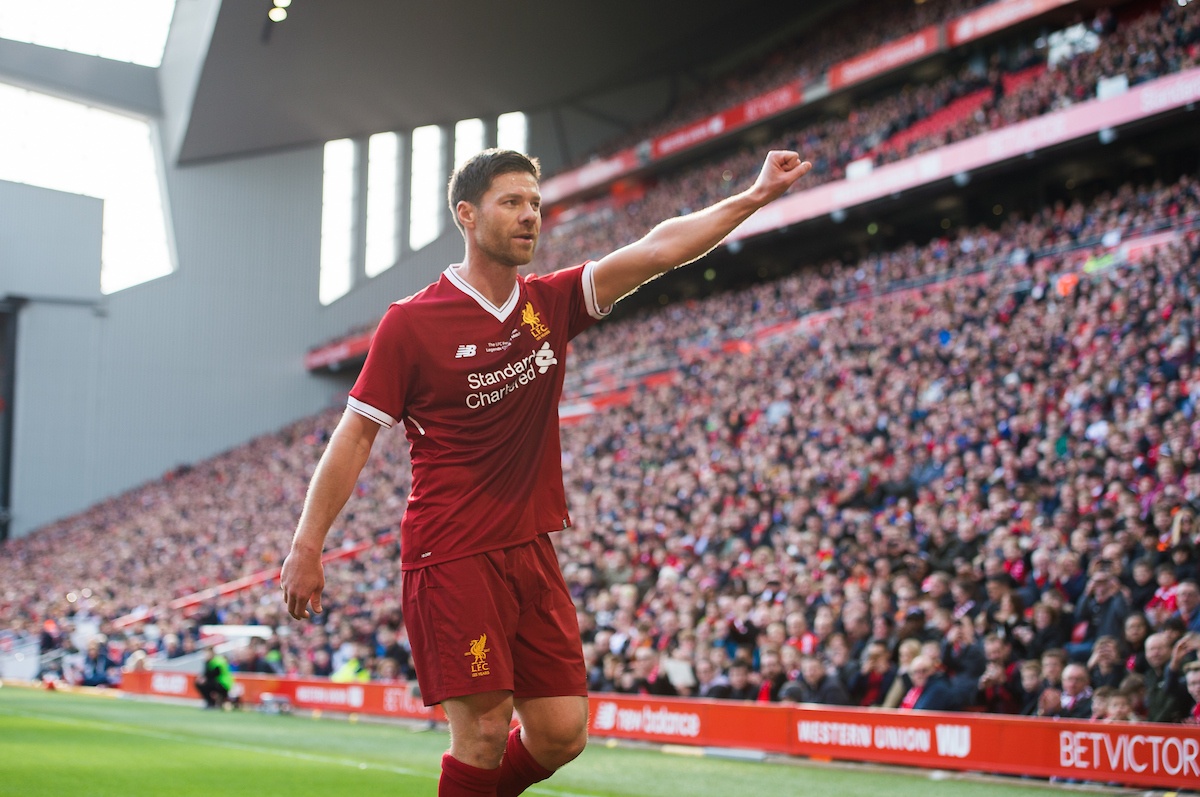 The reason being my life is so far removed from those I write, talk about and procrastinate about for a living that it wouldn't surprise me in the slightest if we held opposing political views.
Some will say it shouldn't matter, but then families have been broken up by the 2016 referendum result, divorces cited as a result of it, siblings no longer in contact. It happens, it is a thing we are increasingly aware of and now feeling engaged with on a daily basis.
Perhaps we currently do then have the right balance when it comes to football. That we uphold any values we have as supporters – god knows there are many who have none based on the amount of songs about poverty still being churned out at Anfield every other week – and we apply them whenever we feel they're being exploited in some form.
In addition, we praise our footballers for using their voice to highlight such issues as registering and using your vote next month, or the ongoing community causes and good work they get involved in as well as being part of a majestic football team.
To scratch any further below that particular surface may just uncover something we don't want to find, and leave a lingering aftertaste on a pallet relatively cleansed when it comes to such a murky topic.
Football and politics, should they mix? The right answer is probably yes and no.
For everyone's sake, it needs to remain that way.
"We're celebrating a footballer that we all adore, that we all see a little bit ourselves in, a person that gives back to the community he's from." ❤️

🎥 Watch how The Anfield Wrap's @trentaa98 mural came together, in full, here 👉 https://t.co/ElI3k6Z4Zv pic.twitter.com/bh8yhzcDdq

— The Anfield Wrap (@TheAnfieldWrap) November 20, 2019
Recent Posts:
[rpfc_recent_posts_from_category meta="true"]
Pics: David Rawcliffe-Propaganda Photo
Like The Anfield Wrap on Facebook