"PETER Thompson was my first footballing hero.
"When Peter played football, he was me. When I played football, I was Peter Thompson."
These words are from lifelong Liverpool follower and renowned banner maker, Peter Carney.
"Peter was the magician in Shankly's original great team. With a light sense of balance and sharp turn of pace, he could turn defenders inside out and deliver crosses."
This conjury produced by Thompson helped make him a Kop favourite. His adoration didn't just come from the stands, though.
The great Bill Shankly once said that the man would have been an Olympian had he not played football. Shankly's portrayal of the player told of how his work rate was outstanding, his fitness unequalled and his balance akin to that of a ballet dancer's.
This was a player whom he ranked alongside the likes of Tom Finney, Stanley Matthews and George Best. From his perspective, his winger was one of them.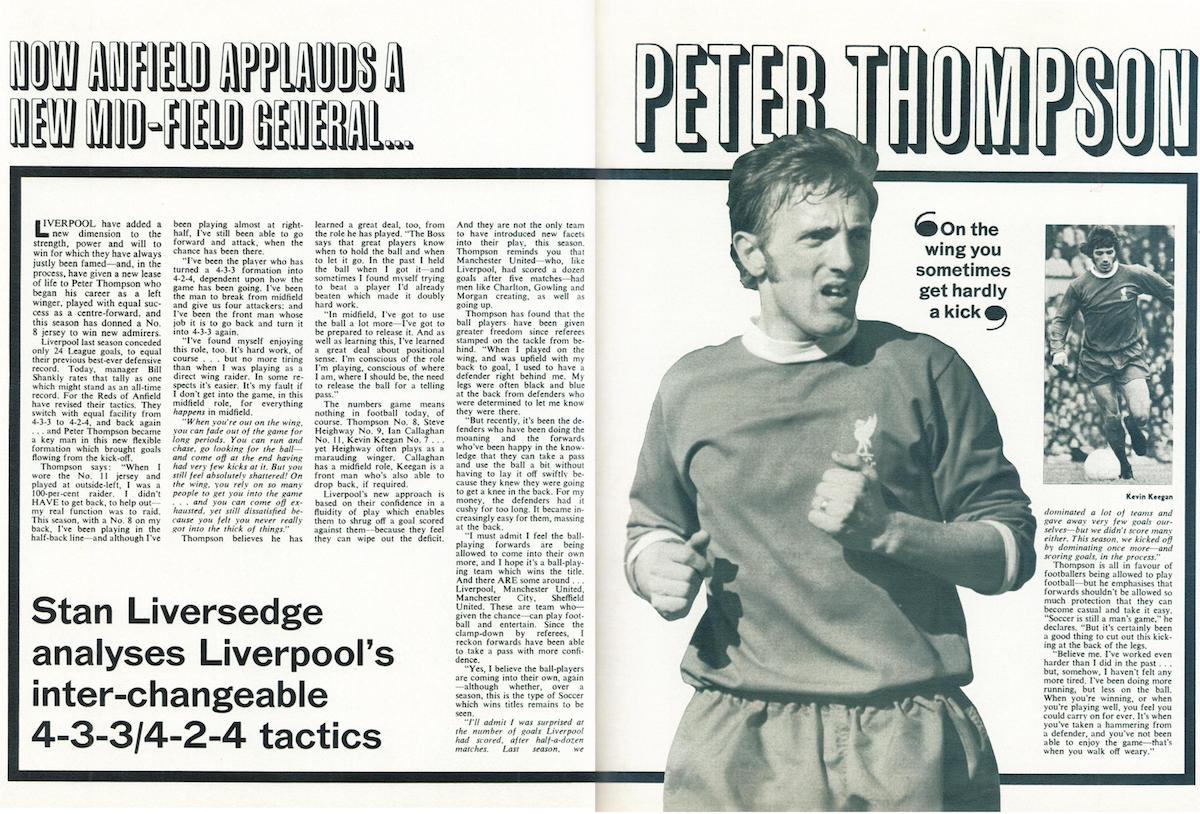 In 1942, Peter Thompson was born near the Scottish border in the city of Carlisle. For a thousand years, the Cumbrian capital has been characterised by its castle. There's been a fort on the castle grounds since Roman times and, over the years, it's changed hands more times than most modern footballers change clubs.
Thompson grew up in Harraby, an area of Carlisle known for its catholic club. Today, the youngsters of the area's secondary school might be surprised to learn that one of the 60s' brightest schoolboy stars attended their college before going on to become a Liverpool great.
From a young age he stood out, and by 17 he was a regular fixture in Preston's first team.
Shankly's Liverpool reign was still in its infancy in 1960 when Thompson made his professional debut for Preston. The young Cumbrian had already faced Liverpool three times before Shankly really noticed him.
It was during a mammoth FA Cup fifth Round tie, that he caught the eye and scored for the first time against his future club. The winner was the only goal scored in 270 minutes of football between the teams.
Thompson may have shone as an individual but his time at Preston wasn't successful for the club. Since Tom Finney's retirement, in the summer Thompson had signed, the club had gone downhill, so, when Liverpool came calling, the youngster's decision was easy.
There were however a few hitches throughout the transfer process. Preston had to turn down a bid from Juventus and the young winger also almost messed up the move for himself.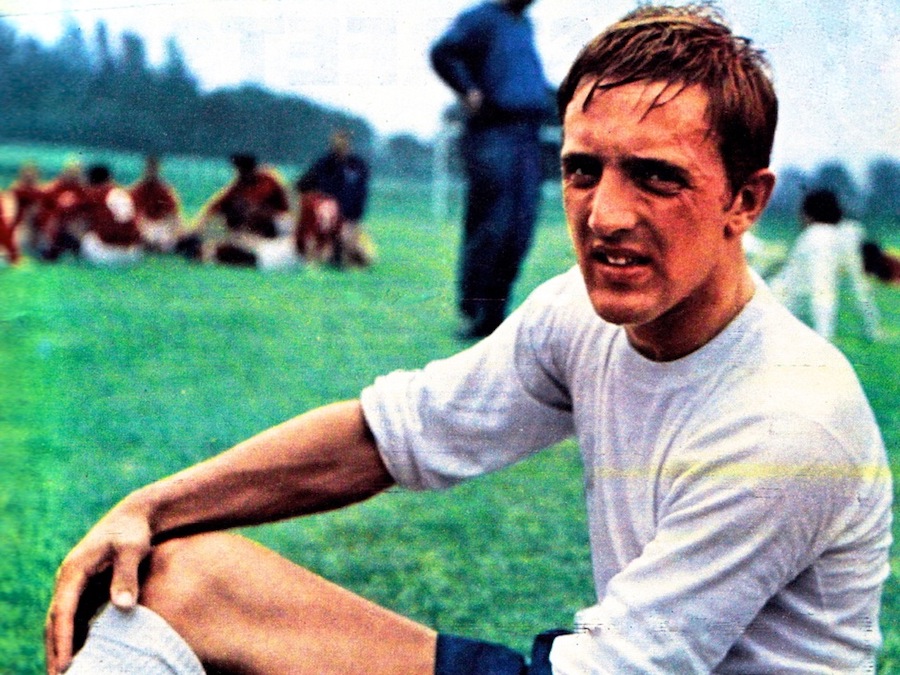 During negotiations, a naive Peter Thompson, had taken advice to ask for a signing on fee. Shankly's ethos couldn't have been more antithetical to this request. He responded by saying: "I am giving you the chance to play for the greatest team in the greatest city in front of the greatest fans and you want illegal money?
"I don't want him."
Realising his mistake, Thompson quickly told the Scot that he was 'only kidding'. Shankly did sign him in the end and it worked out for them both. Liverpool now had a tricky winger to replace the ageing Alan A'Court and Peter Thompson got to join Shankly's socialist revolution to turn Liverpool into a bastion of invincibility.
When the youngster arrived at Anfield, he immediately took the number 11 shirt and slotted into the team on the left of midfield.
His debut was a 2-1 victory over Blackburn Rovers, a game in which club legends, Ian Callaghan and Ronnie Moran, both scored. The win was the first of many, in a season which Liverpool finished top of the league, four points ahead of Manchester United.
It had been just two years since Liverpool had been promoted to the first division and they had already won their first title for 17 years.
When you think of teams that have taken a rapid ascendency to the top, the mind springs to Brian Clough's Nottingham Forest or Claudio Ranieri's Leicester, however Shankly's troops weren't slow to go about their business either.
Within just two years of reaching the first division, they had won the title and by the following May, the FA Cup had been clinched for the first time in the club's history.
Peter had been an integral part of the success. Three major trophies were won within just three years of his debut in fact.
The 1965 FA Cup final was probably the highlight of his career. His ability to provide ammunition for Ian St. John and Roger Hunt was pivotal to the success of the team during that cup run.
Phil Scraton, Liverpool fan and crucial member of the Hillsborough Independent Panel, can recall Thompson's first FA Cup final appearance:
"In the mid 1960s, I was in a seminary in Durham. Locked away much of the year, I couldn't get to the game. On May 1, 1965, I was on a full coach, en route from Liverpool back to the seminary. We crammed into a cafe in Kirkby Stephen and huddled around a small black and white telly."
Although it was St. John's final, Scraton said: "Peter was real class. None of us could believe it when he didn't make Ramsey's final squad (for the World Cup) in 1966."
Another league title followed in 1966 but, unfortunately, this was to be his last major trophy with The Reds, though Thompson continued to dazzle for four more years.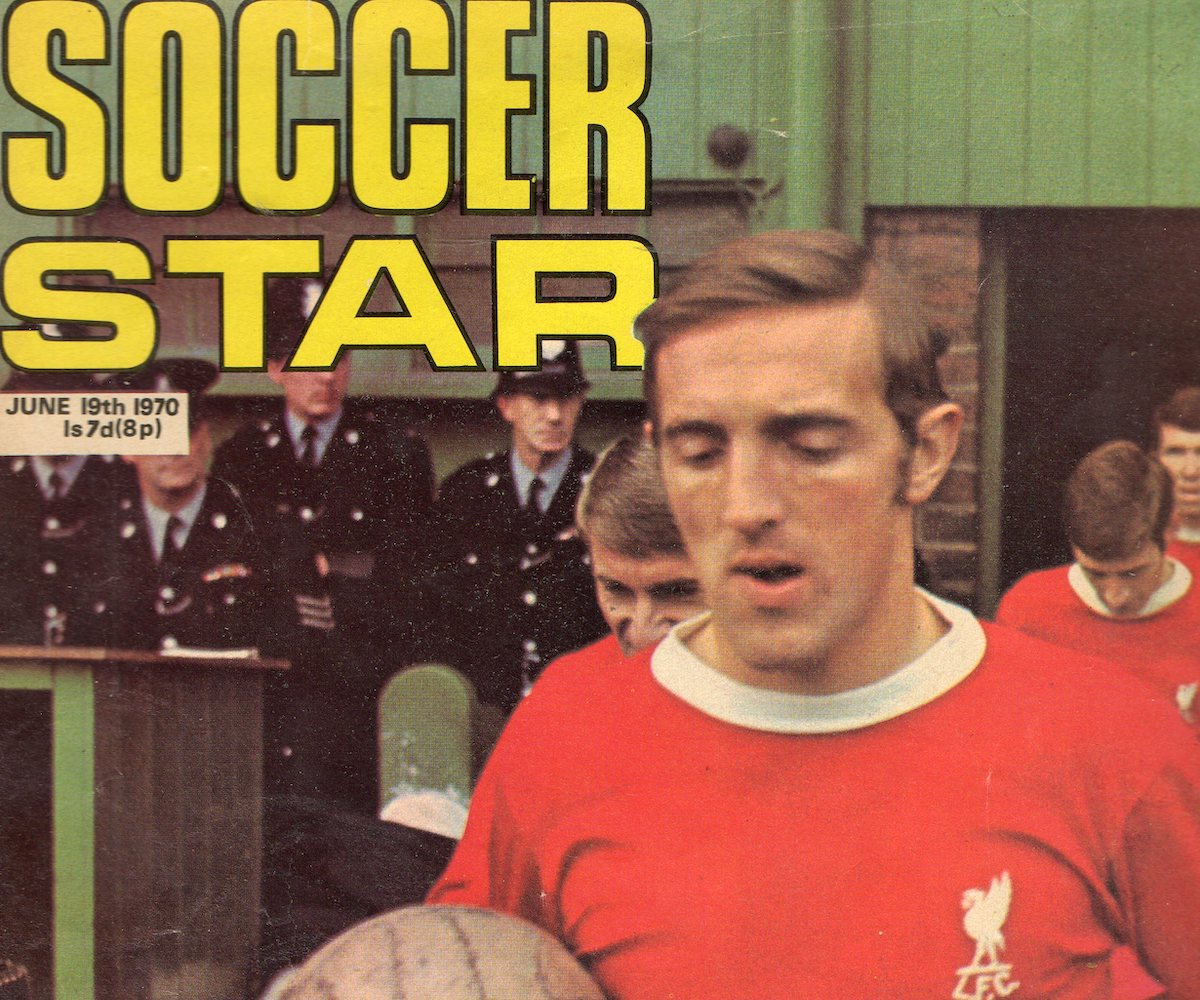 "He had a remarkable ability and grace for a relatively tall man. I'm sure his balance, movement and control gave full backs nightmares before, during and after matches. He also took some severe punishment from full backs who tried to stop him by any means possible, but much of the time he'd gone before they went to ground," Scraton added.
By 1971, his powers were waning and players such as Brian Hall and John Toshack were forcing their way into the first 11. In 1972, he played his last game for Liverpool, which was probably earlier than he'd have liked, but injuries got the better of him.
Shankly notoriously didn't care for injured players and two knee operations were the cause of Thompson's departure from the club. After nearly nine great years, Thompson bid farewell and moved to Bolton Wanderers, where he played out the five remaining seasons of his career.
While at Liverpool he scored 54 goals in 416 games, cementing himself as one of the best wingers in the club's 127-year history, but he never quite made it for his country. He still managed 17 caps, however nailing a place down in England's World Cup-winning team proved difficult.
Off the pitch, the Carlisle-born player was generally known as quiet, unassuming and modest. His calmness also replicated itself on the Anfield turf, where he'd regularly be hacked by the opposition.
Often a victim of selectorial processes, Thompson's talent is sometimes forgotten, and he is regularly an emission from conversations when talking about Liverpool's greats. His ability to take the pressure off his own defence and cause the opponents to backpedal was certainly one of the traits that Shankly loved him for. Fans and neutrals alike adored the wizard of dribble.
As a stalwart of the club's first FA Cup-winning team, providing flair and energy consistently, he was well and truly a key part in constructing the modern Liverpool Football Club.
"Rafa told me 'Xabi, we need money, so maybe if the right offer comes, we'll have to sell you."

In March 2017, we sat down for a chat with one of Liverpool's finest ever midfielders…

📱 Download our app here and listen in full 👉 https://t.co/v3xcfwjq7C pic.twitter.com/u9qogE8zLM

— The Anfield Wrap (@TheAnfieldWrap) November 25, 2019
Recent Posts:
[rpfc_recent_posts_from_category meta="true"]
Pics: David Rawcliffe-Propaganda Photo
Like The Anfield Wrap on Facebook