THE International Slavery Museum may not be the most obvious place to start a piece for a football website, but stick with it.
I'd been to the museum at Liverpool's Albert Dock before, but not for a long time. Recently, I went there with my children. The stories remain as heartbreaking as ever. And I thought it was important that they knew about them too.
Reminders of the slave trade, and the people who profited from it are everywhere in Liverpool. From grand buildings built off the back of the grim business, to streets bearing the name of those who banked the big bucks.
It's a difficult topic. Tough to talk about. Hard to stomach. But part of the city's history nevertheless.
Now, in 2019? Well now lots of people talk with pride about Liverpool's diversity. The longest-established black community in Britain. One of the oldest Chinese communities in Europe. The place is routinely described as a "melting pot".
The Liverpool Echo reported last year that Office for National Statistics data showed that one in every 16.4 people in Merseyside was either black, Asian or from another ethnic minority in 2017.
I can't possibly know how it is to grow up in Merseyside now or in the past as anything other than what I am – a white man aged 43. I grew up in an area – Knowsley – that is in 2019, according to official statistics, 97.2 percent white.
While receiving my first 16 years of education, I could count on one hand the number of pupils I shared a yard with that didn't have a white face.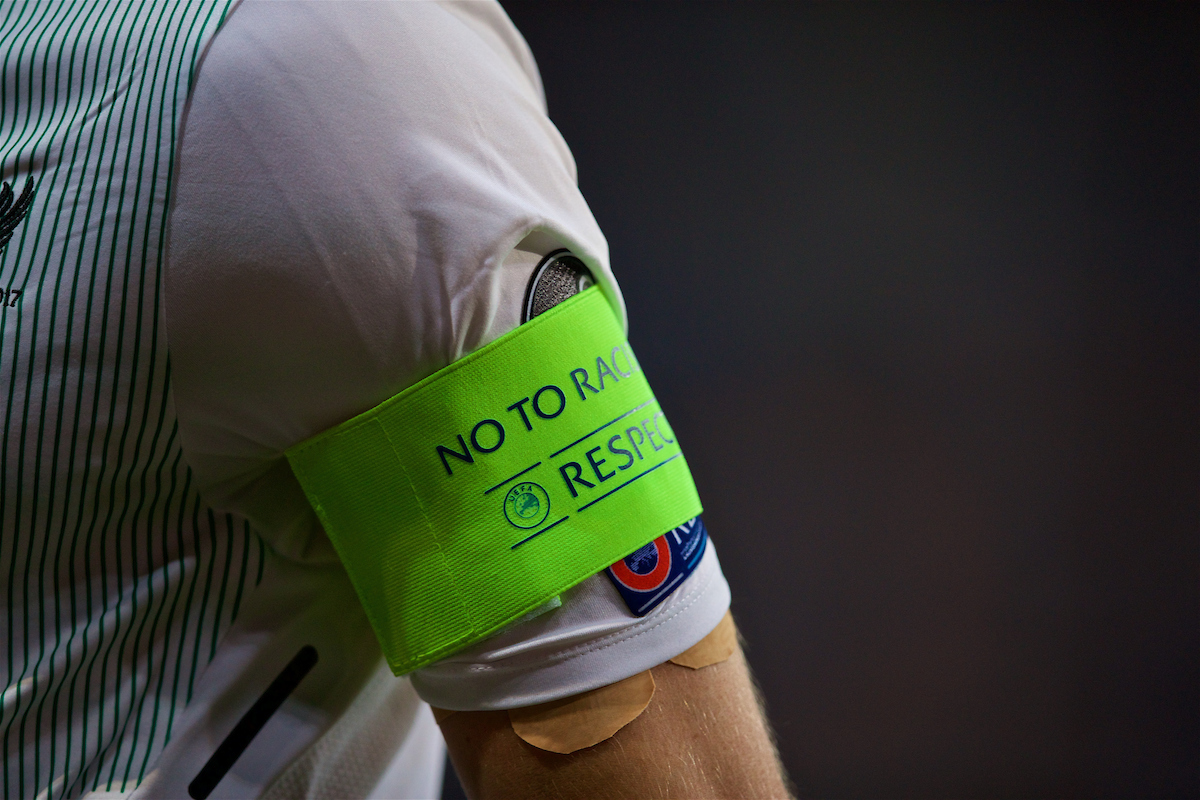 In the road that I grew up in, there was only one black family.
So am I best placed to understand what is racist, and what isn't? Where the line is? Probably not. No one's ever called me a "white bastard".
I have, however, been made to feel uncomfortable because of what I am.
I think that's the easiest way of trying to understand racism when you've never experienced racism for yourself.
I've had all the stereotypes anyone with even the faintest of Liverpool accents has likely had thrown at them. "Ooh, mind your wallet, Scouser." Something about "hubcaps", something about "car stereos" etcetera and so on. Mindless, cliched, annoying and pretty pointless.
There's the deeper, more hurtful stuff, too. About Hillsborough. About Heysel. About how "we" are as people. We couldn't possibly be different to some it seems. We're "this". And that's all we are.
I've missed out on jobs – in Liverpool – because of my accent. I've been asked – in Liverpool – what my parents do for a living. In a job interview.
I suspected there was an assumption being made. Because of how I look, how I speak and where I grew up and where I was schooled. Class discrimination, I guess you could call it.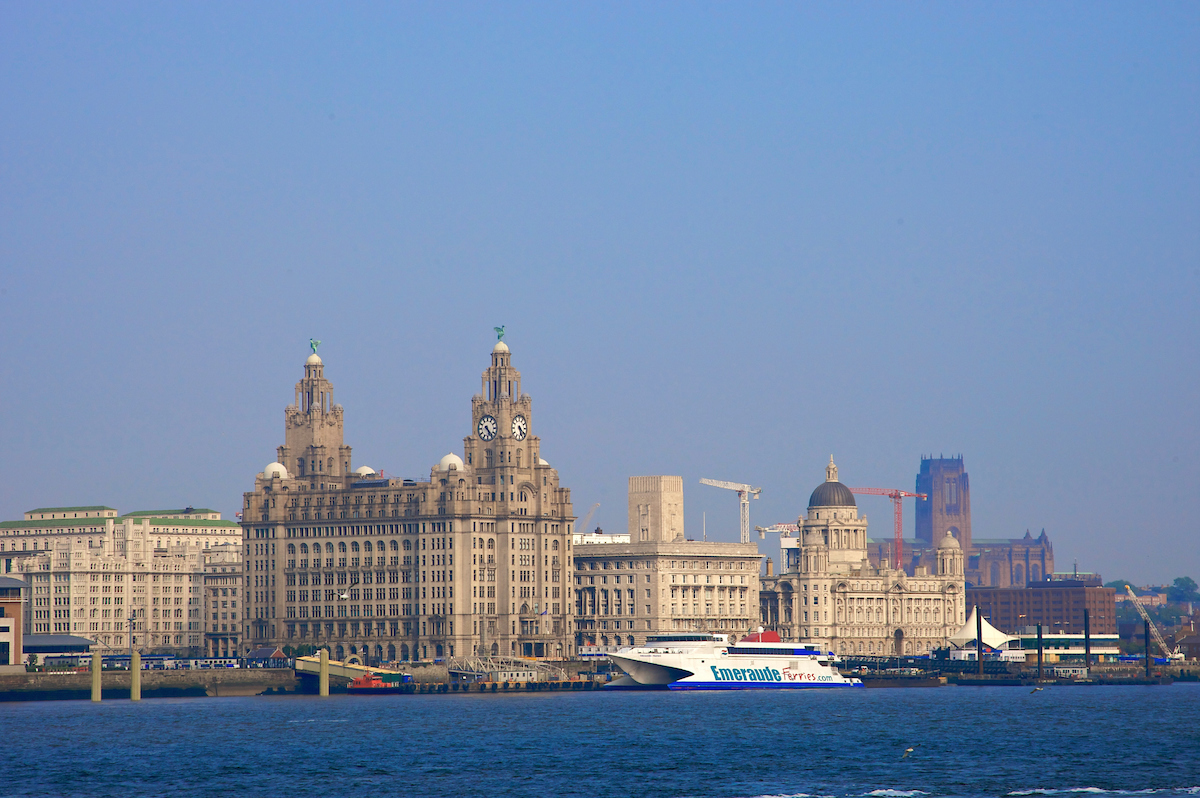 Scousers have had that kind of thing, and worse, for years. It still goes on. And, of course, should you dare to react, then you're a "victim", "it's never your fault" or you're seen as having a chip on your shoulder.
Given what's come our way for so long, I'm surprised to see wagons being circled around a banner at the match depicting Divock Origi with an over-sized penis.
Just "banter". Not racist. Even, not meant "that way".
All views openly shared on social media in the past few days and still now. Even by people I know. And people from where I'm from. All of them white.
Go back not too far in time and there was a song about David N'Gog: "…he tucks his cock into his sock."
Another black man. More mentions of penises. Was that also "banter"?
I don't recall too many songs or banners about players of any other race with mention of "cocks". In fact, I don't remember any.
Yet, it's "not racist". And people are happy to argue, over and over, about that. A strange hill to die on.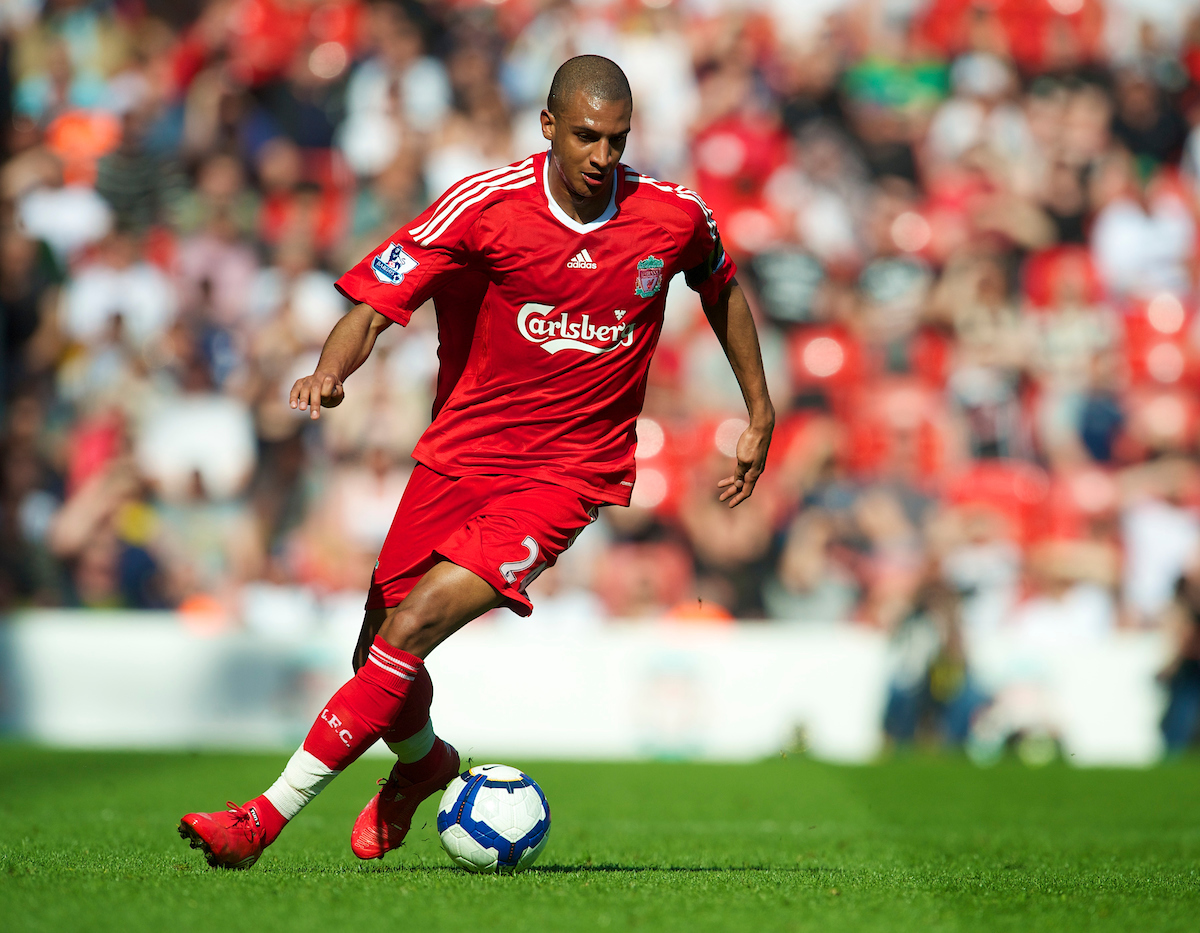 Many have wondered during these debates how Origi himself feels about all this. "Bet he's not arsed", "It's a compliment, FFS." That kind of thing.
I had a different thought. Here was a European Cup winner, a man who scored in the Champions League final, no less, going back to his home country, to the club where he played as a youth player. He got a great reaction from the Genk fans when he came on as a substitute.
Origi must have felt proud about that. All he has achieved. The barriers he has overcome. The sacrifices he's made. The hard work he's put in. All paying off. And what a journey from these modest beginnings.
Meanwhile, there's a banner in the Liverpool end depicting him as having a massive dick.
And that's alright, you know, because all black fellas are well endowed, right?
And his name, well his name, (apparently) is an easy rhyme for "Big Cock Origi".
So, sound. All well and good. It's justifiable. It's a joke. And if someone is a bit offended, or made to feel a bit uncomfortable by it, even if that's Origi himself, well it's OK, because it wasn't "meant".
A similar justification has been used for much of the mud slung at our city down the years. "Only having a laugh, mate." Oh, sound.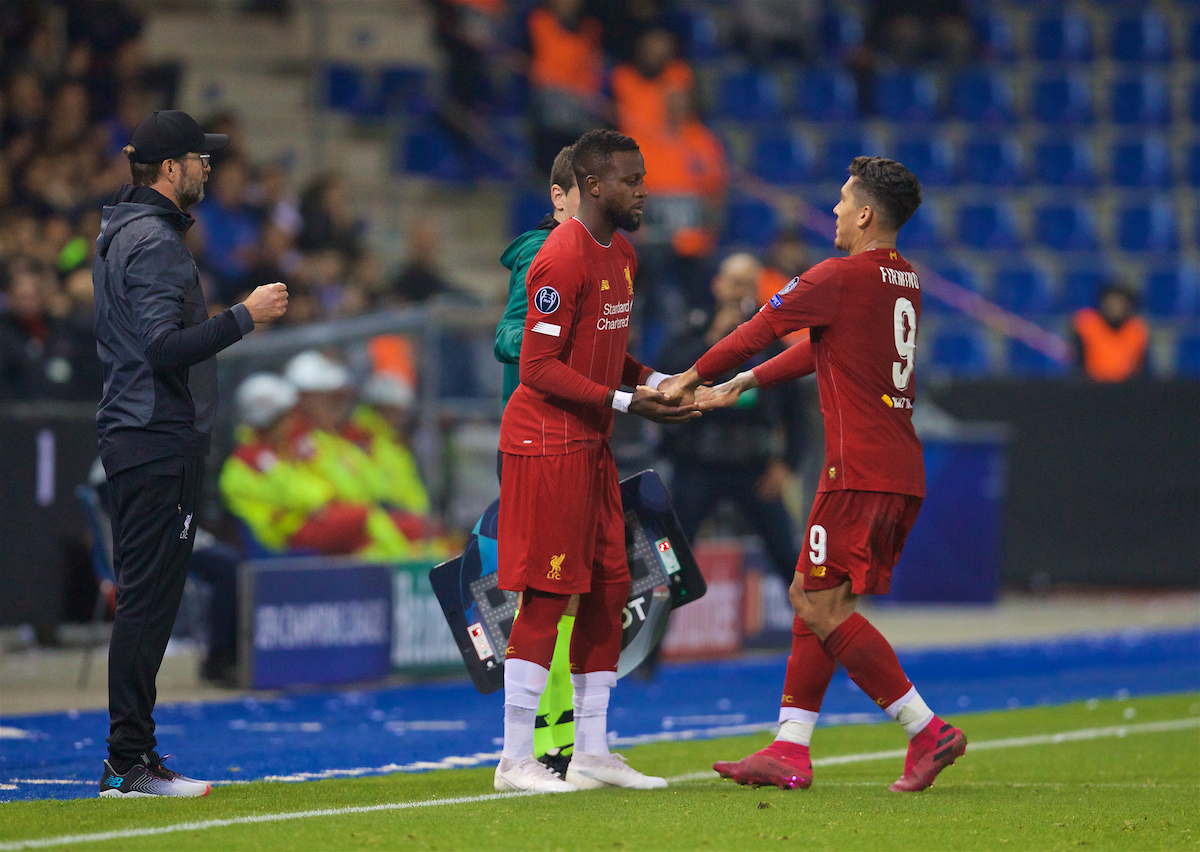 I'm struggling with it all, to be honest. The logic of having the banner made in the first place. The logic of defending it when it was confiscated. The logic of continuing to confront people who say it was racist, not in the best taste and not the best representation of Liverpool – the city, the club or us as a group of fans.
A cursory Google search will take you through disturbing historic evidence of why "black man with big dick" was a dark and disturbing stereotype perpetuated in dark times that led to dark acts.
It's another fairly key reason why the "joke" may be wearing a bit thin in 2019.
Not too far away, not too long ago, Manchester United fans sang about Origi's Belgium team-mate Romelu Lukaku: "He's our Belgian scoring genius, he's got a 24-inch penis, scoring all our goals, bellend by his toes."
Black man, big dick. "Joke." There's a theme here, no?
Kick It Out wrote to Manchester United about the chant. Part of their letter read: "The lyrics used in the chant are offensive and discriminatory. Racist stereotypes are never acceptable in football or wider society, irrespective of showing support for a player."
Lukaku himself said: "Fans have meant well with their songs but let's move on together."
There are many other incidents, other songs, other players, other times. Alan Sugar about Senegal. The songs about Emmanuel Adebayor.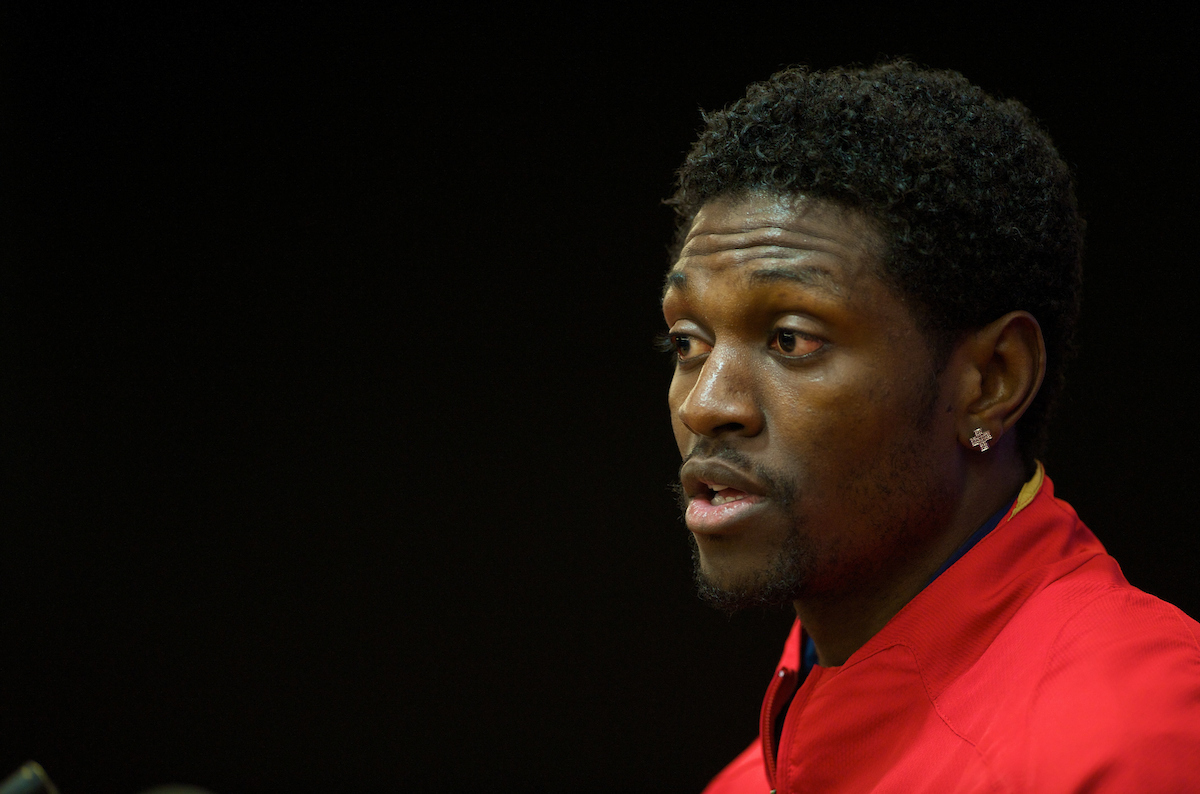 All pretty grim. All seeping into minds, and feelings and thoughts. And likely making someone somewhere uncomfortable.
We can definitely be better than this.
Given Liverpool's past, given how Scousers have been treated, labelled, stereotyped and discriminated against themselves, in the cruellest of circumstances, we can definitely be more considerate and caring, can't we?
If we're proud of diversity, let's celebrate it but also respect it.
Whether it's a bit of education, a quiet word, or daring to be the one to suggest that a "joke" isn't that funny, it would be great to think we can do more. Together. In our diverse melting pot.
Recent Posts:
[rpfc_recent_posts_from_category meta="true"]
Pics: David Rawcliffe-Propaganda Photo
Like The Anfield Wrap on Facebook