IS there a danger, however small, that we may be becoming spoiled watching this incessant winning machine week in, week out?
It was a question some dared to air over a post-match pint on Saturday afternoon.
In Sheffield, the travelling support from Liverpool wasn't at its most boisterous or vociferous across the course of the 90 minutes. There have been louder and rowdier ends.
It was noted by the home support – "worst support we've ever seen," came the over the top cry from their Kop – yet it hardly sparked a response from The Reds on the road. Not even the stock cocky crow of "who the fucking hell are you?".
Was it the 12.30pm kick off, and the early start required to arrive at Bramall Lane that made the support sleepy?
Was it the pattern of the game or frustration at the resolute battle offered by Sheffield United, coupled with an uncharacteristic lack of ruthlessness in front of goal from Liverpool?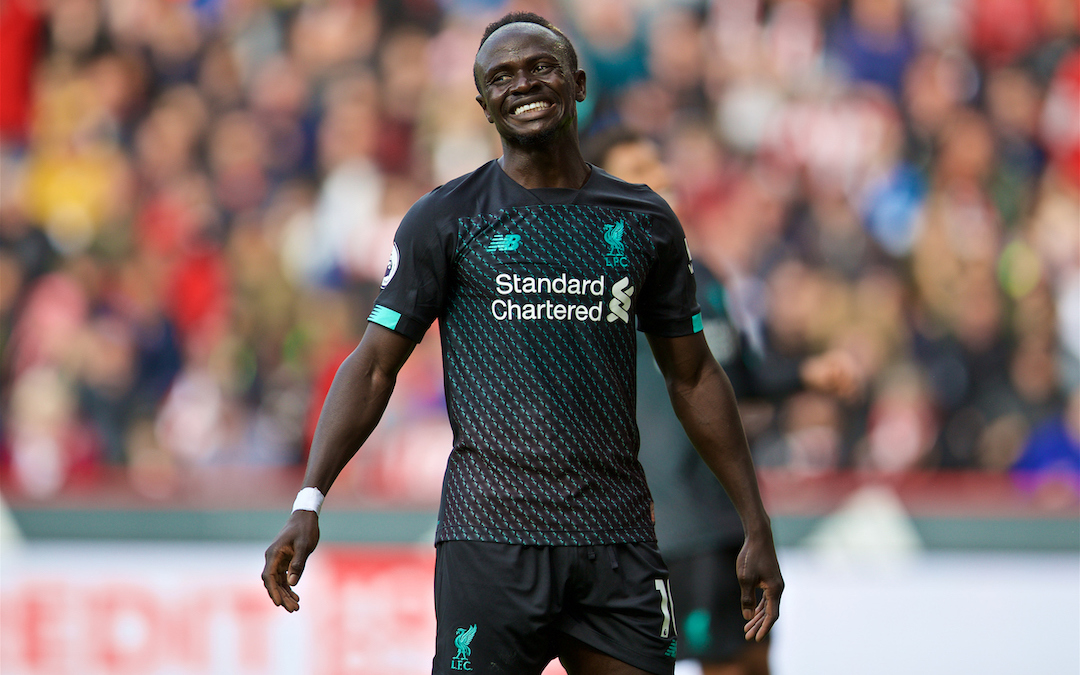 Was it all of the above?
Yes, it was a gleeful and glorious reaction when Gini Wijnaldum's strike finally trickled over the line following the fumble from Manchester United loanee Dean Henderson.
That's to be expected. But given what we've been served up by these players in recent times – the European Cup, a record points tally in the Premier League, a genuine, consistent challenge for the top honours – shouldn't they expect a little more when it's an, in Chris Wilder's opinion, "off day" for the Champions of Europe?
Maybe it's a perverse consequence of the trust and belief that Jürgen Klopp set out to create when he was appointed as manager in October 2015. Are we now so sold on the quality of the players we pay to watch that we no longer want to play an active part? Have we come so accustomed to winning that even a small slip in standards sparks a more sober support?
We know how much the manager values the passion of the support off the pitch to rev up the tempo on it. Yet in this game it was the home fans that drew praise from the German.
With European football returning to Anfield tomorrow night, it's a reminder of where we were and where we are. And why we should be lavishing more love on those flying the Liverpool flag come kick off.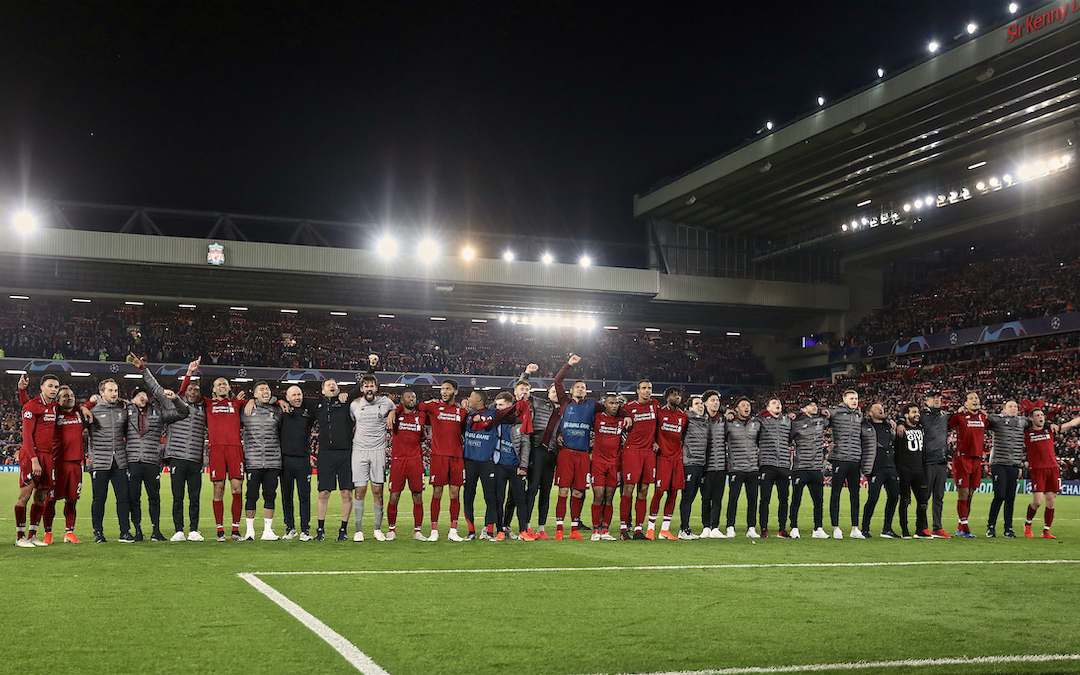 In 19 matches, Klopp has never tasted defeat at home in European competition. In the league, the last defeat at Anfield was in April 2017 to Crystal Palace.
It's 121 points won from the last 138 available in the Premier League, while Big Ears gleams in the cabinet – the first trophy wrapped in red and brought back home since 2012, when the League Cup was Liverpool's after a penalty shootout victory over Cardiff City at Wembley.
When you consider that season only seven years ago also marked a second in succession that Liverpool finished their league campaigns with 14 in the loss column, it only serves to underline that these are golden times to be a Red.
The Reds' last L4 defeat in European competition came under Brendan Rodgers – a 3-0 rollover for Real Madrid in October 2014 amid a climate that had old-school Reds mourning the death of the Anfield atmosphere. It was too much Ronaldo reverence and too little smashing into stars. Scouse defiance was severely lacking.
Under Klopp, the special European nights have been restored. Reports of its death were greatly exaggerated. Manchester United, Borussia Dortmund, Villarreal, Manchester City, Roma, PSG, Napoli and, best of all, Barcelona. A new generation's Inter Milan, St Etienne, Juventus or Chelsea.
Again, it makes the point that we should not be complacent about the wins we are witnessing. For all that we call for continuous improvement on the pitch, standards have to be maintained off it, too.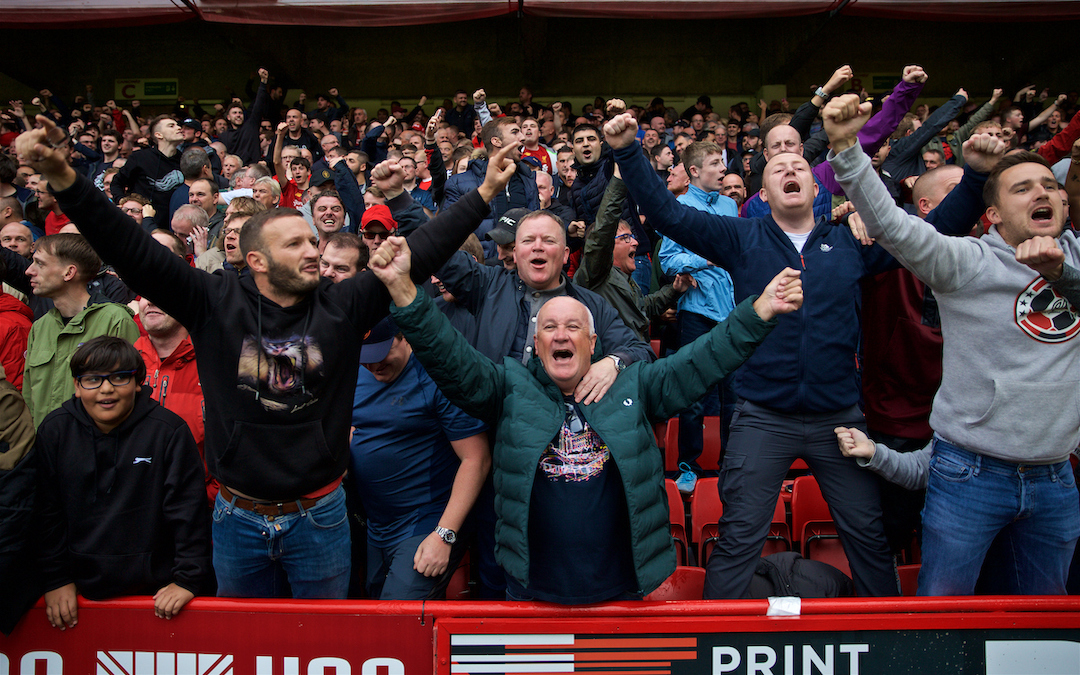 It's Leicester City at home this weekend; a fixture that last season, after a 1-1 draw at the end of January, saw Virgil van Dijk turn the spotlight on fans for creating a nervous atmosphere inside Anfield.
"Obviously you get that feeling as well from the crowd and I think it's not really necessary at the moment," he said then.
"But clearly everyone wants to win so bad and that's what we want as well but sometimes you need to be very patient. We want everyone to cheer us on and keep pushing even if we have tough moments, even if we're 1-0 down or maybe more."
With the help from supporters' groups like Spion Kop, and appeals from Klopp and Kenny Dalglish, Anfield reacted powerfully in the next home against Bournemouth.
"They are outstanding," Klopp said of the fans after the game. "They are the other reason why we are where we are, why the home record is like it is. If we had to play in a stadium where it is pretty silent, we cannot play that football."
Saturday was a long way from the booing of a top-of-the-league Liverpool at Anfield after a 0-0 draw with West Ham in 2008. It wasn't the edgy mood that greeted that Leicester draw last season, either.
But after the manager was whirling his arms for more against Newcastle, and now Sheffield United fans questioned our support, perhaps it's worth a thought or two.
Not every game will witness the uncorking of champagne football. And between now and May Liverpool will likely drop points someday, sometime. It shouldn't spark a meltdown in mood.
Right now, we should be rabid. The Reds are chasing down a title. They are five points clear. And there are signs of the tiniest chinks appearing in the Manchester City armour. We're being made to dream yet there are signs of sleepwalking through it.
A feral Kop can drive our players to more and drive their players to distraction. Officials claim it doesn't affect them yet studies have suggested otherwise. These Reds love our support, they love our songs – they even sing them themselves. So let's provide the fuel for the fire. Every match. Every time.
This week, it's Wednesday then Saturday. The Champions League then the Premier League. Two must wins at Anfield in which we'll wish and will for the highest of standards from our players. It's only fair we reach those same standards in the stands.
Few fans would swap for our position Europe-wide right now. We should show them what they're missing.
"This will go down as THE greatest night in our history. Only Liverpool can do this." ❤️

📱 Download our app and relive a historic season The Reds:

👉 https://t.co/joSoJYKkeK
👉 https://t.co/5quoodLQyb pic.twitter.com/YQHrjY438G

— The Anfield Wrap (@TheAnfieldWrap) September 17, 2019
Recent Posts:
[rpfc_recent_posts_from_category meta="true"]
Pics: David Rawcliffe-Propaganda Photo
Like The Anfield Wrap on Facebook