THERE is never a shortage of talking points when it comes to Liverpool Football Club.
While the current topics relate to court battles over kit sponsors and VAR controversies, there is an ever present which never fails to raise debate among Reds across the globe.
The subject of Liverpool's best midfield can be seen occupying Twitter feeds and media channels on any given day, and with Alex Oxlade-Chamberlain and Naby Keita shining in Belgium during the 4-1 win over Genk last night, there will be plenty now claiming that one or both are the answer to an ever-intriguing puzzle.
Both midfielders drifted between the lines and knitted possession together to add to the Englishman's two goals, leaving many purring and proclaiming that we should have seen more of them in recent games.
That clamour will now only increase on the back of last night's result, which is slightly unfair on both Gini Wijnaldum and Jordan Henderson, the midfield who, with Fabinho, started a winning Champions League final, lest we forget.
Indeed, it was less than a year ago that terms like "doomsday" were attached to another European Cup final trio of Wijnaldum, Henderson and James Milner whenever they lined up together.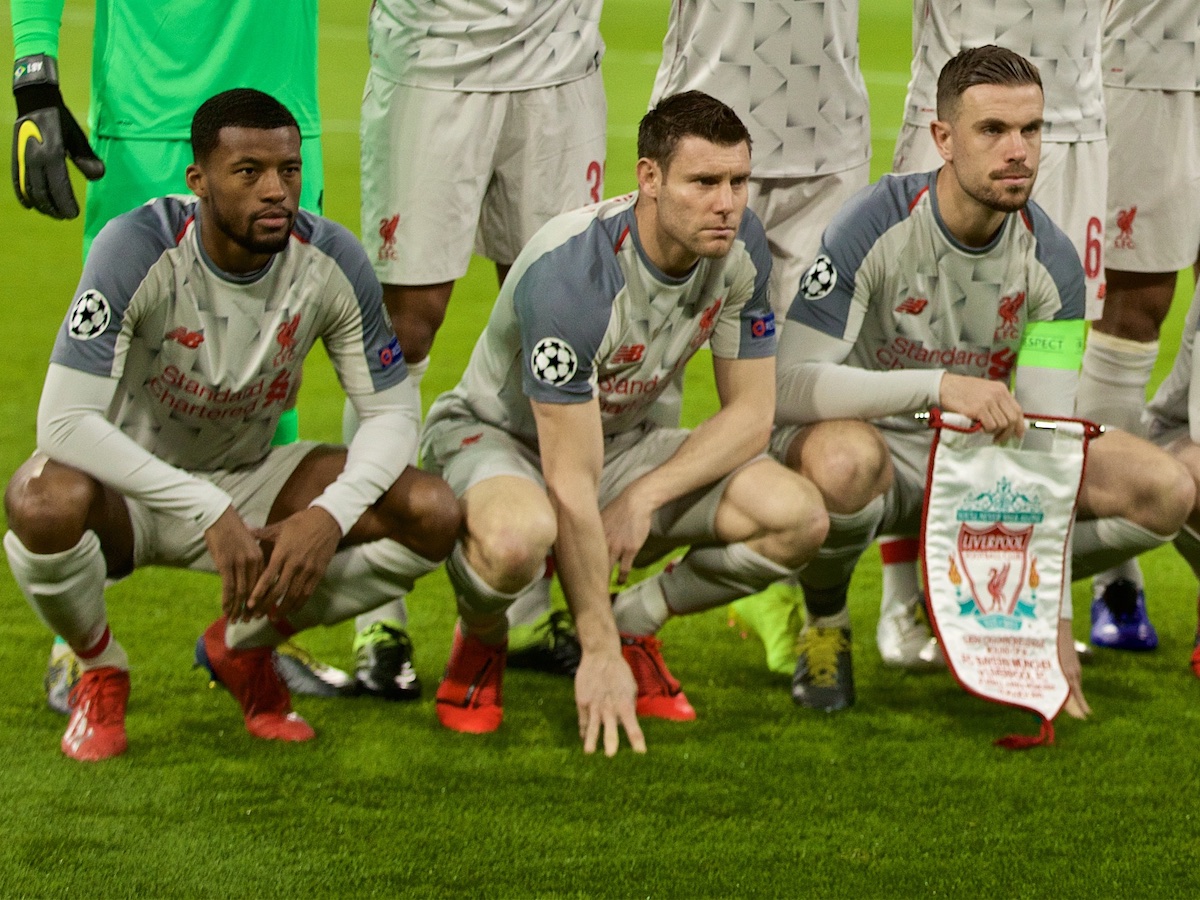 Jürgen Klopp has often opted to prolong the presence of his most consistent and balanced midfield three during his time at Anfield, and with his team's record over the past two seasons he can hardly be criticised.
Perversely, Klopp may actually have found that his job was easier after a performance like the one against Manchester United, as there were numerous improvements he could point out to his team coming into Genk and other forthcoming encounters.
The downside to a performance like the one at Old Trafford, when Liverpool don't play well and the momentum and fluidity are disrupted, is that attention almost inevitably points to the midfield area as a source of blame.
This says a lot about not only the perception of the midfield but also the expectancy of how it functions. The cliched "engine room" description is not too removed from the core functionality of what Klopp asks, but they also need to be adept and instinctive when it comes to positional awareness and ball recoveries.
Put simply, if the midfield isn't working as a cohesive unit then the team isn't.
That is why players like Henderson and Wijnaldum continue to get the shirt despite the annoyance of some.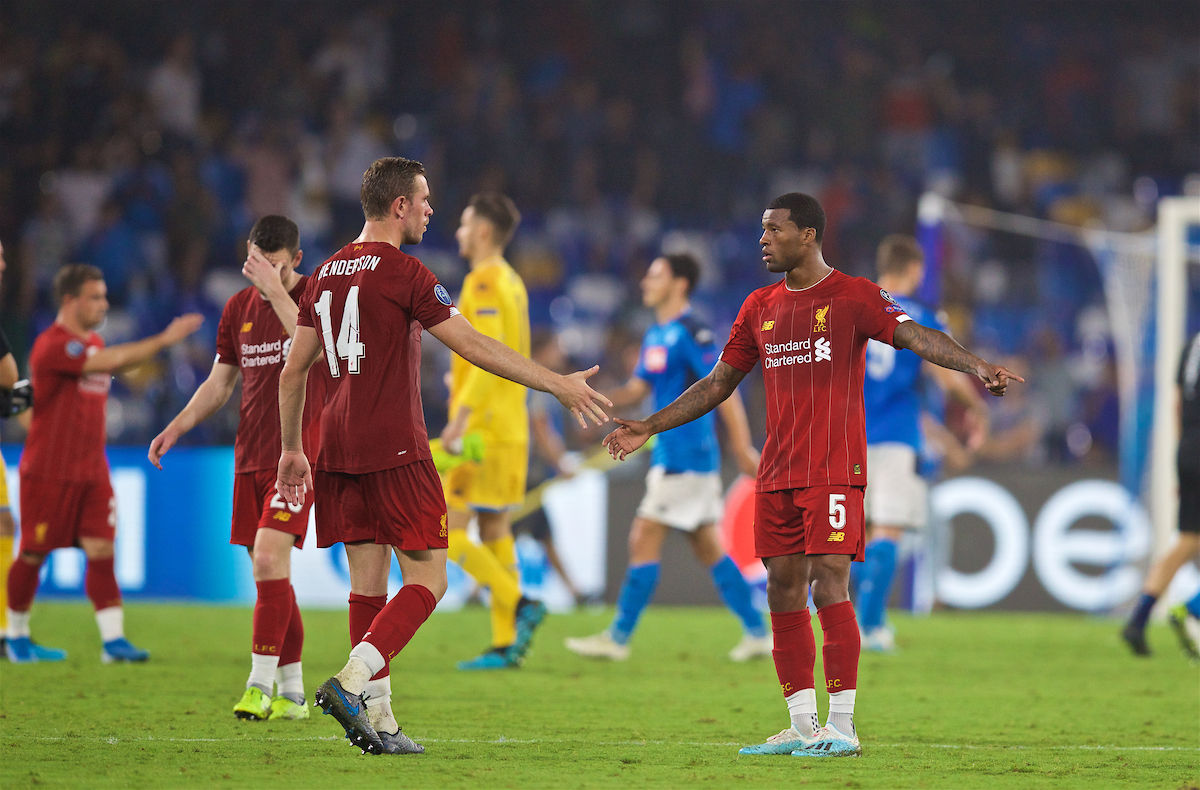 Although Keita and Oxlade-Chamberlain can at times look more explosive and easy on the eye, as they did in Belgium, they haven't had the benefit of being engrained in the sheer process of operating in a Liverpool midfield like the others have.
The fact is there is no one answer when it comes to what is the "best" midfield for this team. If Fabinho, Wijnaldum and Keita came top of a poll of the club's most preferred trio, for example, then there would still be games in which their balance and attributes would not be right for certain situations they encountered.
It is therefore up to Klopp to decide who is the best three in the context of opponent The Reds face, as well as managing other issues such as injury, suspension and the need for rest. The likelihood is he will look to alternate more now that the need for rotation around the Christmas period is upon him.
He executed such judgement to perfection against Genk, which also benefited the performances of players like Roberto Firmino, who received 11 passes from Keita in the game, some of which came from the Guinean getting beyond the number nine and feeding him in the spaces both he and Oxlade Chamberlain had vacated with their movement.
Klopp will also continue to alternate from the bench, as most of his changes which aren't enforced tend to affect and improve the midfield in some form.
It is impossible to expect even the elite managers to get things right before every game, therefore they must use both assumption and reflection when it comes to making such decisions.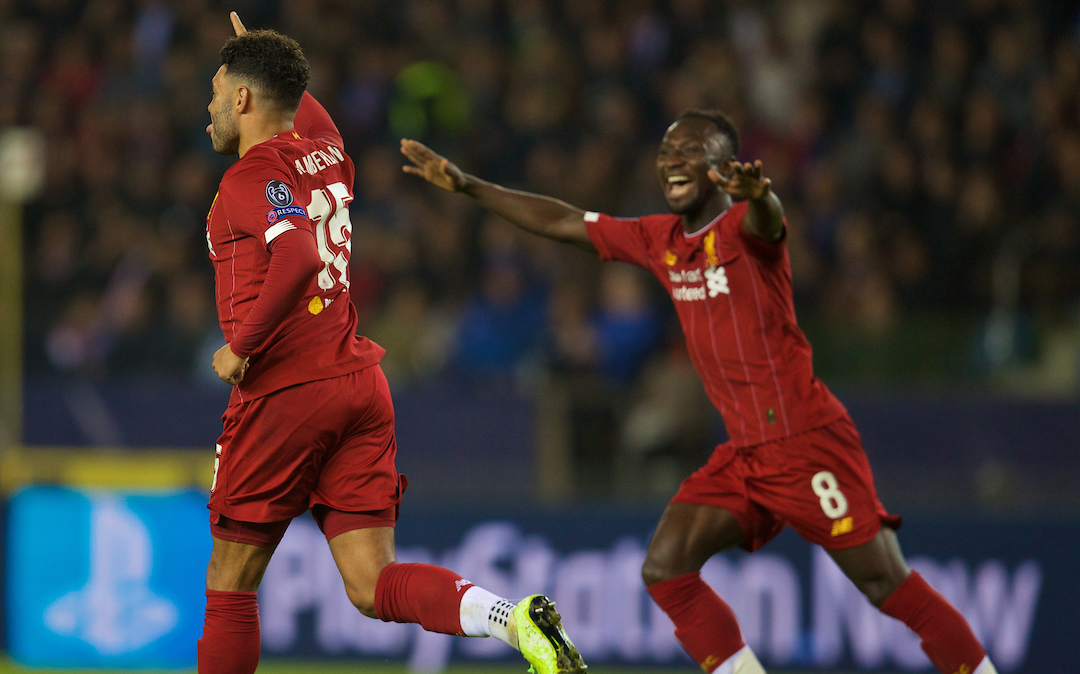 The important thing is that the manager has the right options at his disposal so he can amend any tactical oversight or left-field strategy employed by an opponent, as was the case against United.
He may also be required to replace a player who is simply having a bad game, something which isn't accepted enough with the ever-heightening demands being placed on the European Champions.
Liverpool had the right midfield for the right occasion on Wednesday night. We should all remember that such a thought process is present with every future personnel choice we see the Reds boss employ.
When it comes to a Liverpool midfield challenging on all fronts for major honours, there is no one correct answer.
"I'm made up for Oxlade-Chamberlain.

"That second goal was filth."

Would you start him against Tottenham?

Subscribe for all of our immediate reaction to Liverpool's 4-1 win over Genk https://t.co/TEMh9r97WH pic.twitter.com/73q4aw27sN

— The Anfield Wrap (@TheAnfieldWrap) October 24, 2019
Recent Posts:
[rpfc_recent_posts_from_category meta="true"]
Pics: David Rawcliffe-Propaganda Photo
Like The Anfield Wrap on Facebook