THERE must have been a few of us.
When the camera panned to Adam Lallana stripping off, I almost gave up all hope that Liverpool would get something from the game.
It's funny what time does to perception. I fully expected Lallana to come on, chew the ball, and probably lose it allowing Manchester United a cheap counter attack, at worst gifting them a second goal.
There was a time in the early days of Jürgen Klopp when Lallana was a fan favourite, the personification of the lung-busting determination it takes to excel under the German's management – the leader of the press, as he was commonly known.
However, what feels like years of uneventful late showings off the bench, have almost completely wiped out those memories of the player he was and had me convinced he wouldn't have it in him to change the game.
What a gobshite I am.
To paraphrase what Klopp said in reference to Solskjaer's United during his pre-match press conference, people will always look for somebody to blame for injuries when in reality it's often down to luck.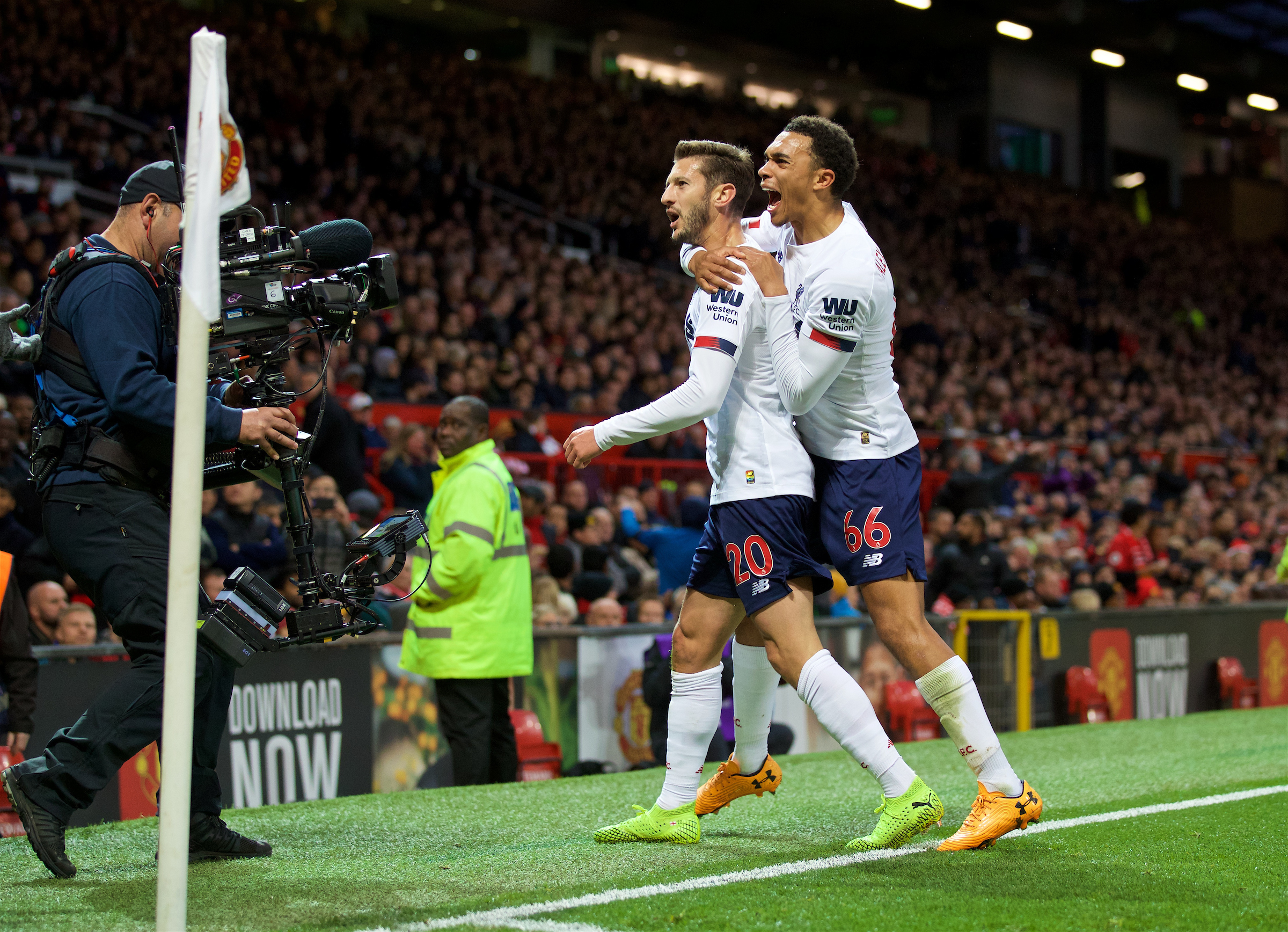 That was the case with Daniel Sturridge and it seems to have been mirrored with Lallana, as though neither were doing what was required to prevent their injury problems.
What a moment then for him to get that telling touch which not only meant that an uninspiring Liverpool performance wasn't ultimately a fruitless one, but will have meant so much to him after his injury turmoil.
His contribution and the uplifting impact it could have on him personally is one of the positives to take from a game in which there weren't many.
On the whole, he actually looked sharp when he came on, got into good areas and put The Reds on the front foot in a game that was just crying out for them to step up and take the initiative.
The same goes for Alex Oxlade-Chamberlain and Naby Keita, who both made a positive impact as substitutes.
Chamberlain's role will always be a strange one, in that it seems like he's being asked to run at the defence and find an angle to shoot from the majority of the time, rather than being a patient and probing presence.
That of course opens him up to criticism, but for Klopp you could argue it's about playing the percentages, as with Trent Alexander-Arnold's much-maligned crosses from deep at Old Trafford; Liverpool may just be able to scramble something if the ball breaks free in the box.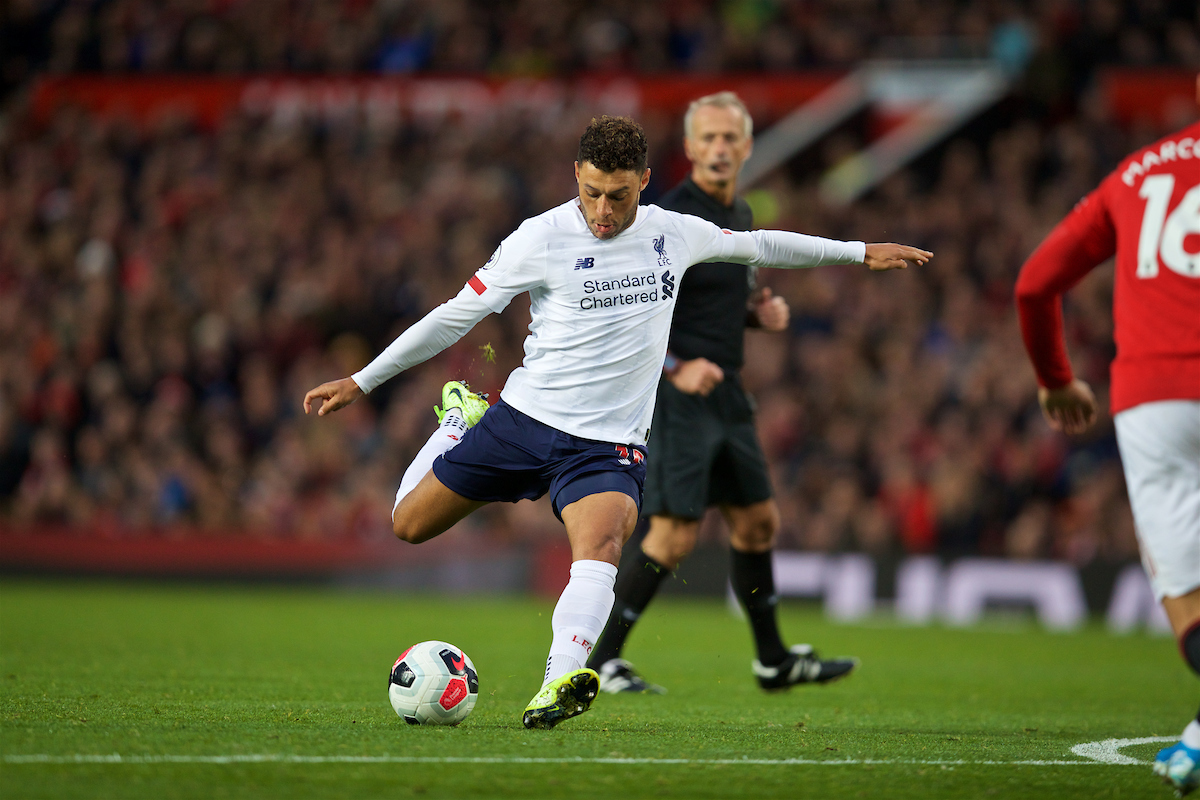 In that sense, Chamberlain didn't give the team exactly what they were looking for, but he did help his teammates grab the game by the scruff of the neck and his pace caused constant problems.
Instead it was Naby Keita that gave The Reds that much-needed patience in midfield, and he'll have no doubt given Klopp something to think about with the games coming thick and fast.
The Guinean constantly looked to probe and play balls into the mini spaces left by United's tiring back 10, and it paid off as he played the pass to Andy Robertson giving him space to cross and set up Lallana's goal.
There are times when Liverpool look like they could do with more than one Keita, so with hindsight you'd say it would have been nice to have at least one Keita on the pitch from the start – I'd have bitten your hand off for one earlier than the 82nd minute, to be honest.
What those substitute performances will have done is remind Klopp that he's got a large reserve to dip into there, with more Champions League group games to navigate and the importance of all league games intensifying with every goalless second.
We've seen a lot of the lads who started in Madrid (bar the injured Alisson Becker, of course) and not much of the likes of Lallana, Chamberlain and Keita, so perhaps we're getting to the point where we see them getting more minutes.
The Reds have actual game winners to call on from the bench now, when all too often in the past the man in the dugout has looked around for inspiration and seen lads who have barely passed their GCSEs.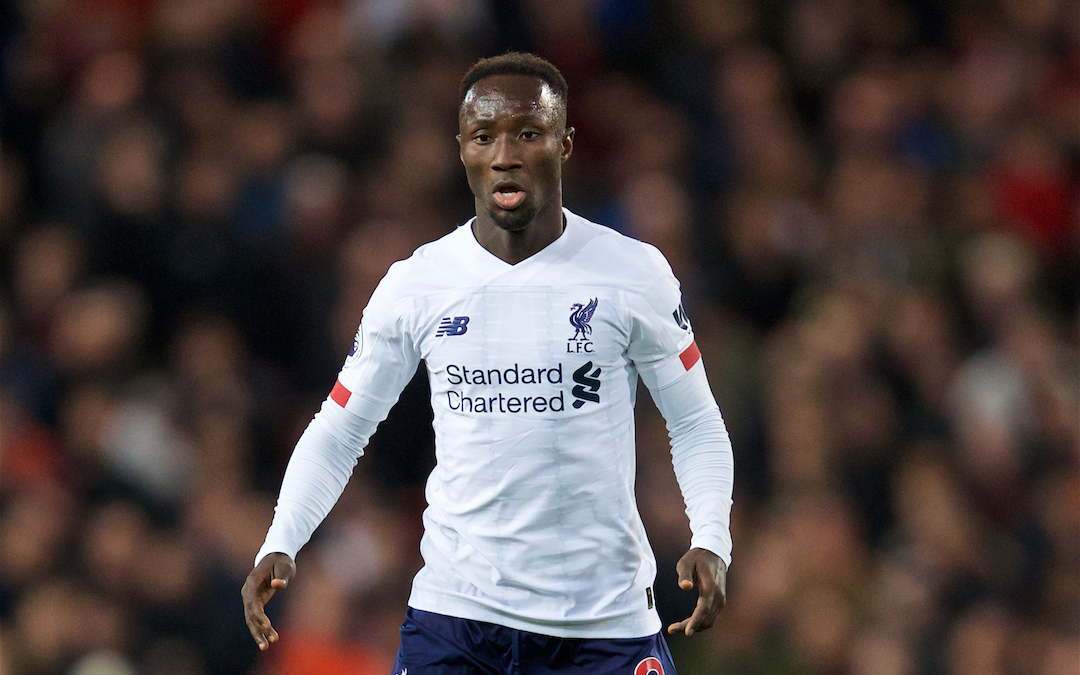 It would be nice to see more of Keita and Chamberlain from the start as much as it would be to see more of Xherdan Shaqiri and Divock Origi off the bench, as that's clearly the scenarios in which all are properly able to excel.
The key now though is that Klopp and co don't let the United result negatively affect their season. It's a strong mentality which saw Liverpool go 17 games without a point dropped and they'll need that same mentality to bounce back from a bad day.
After all, these lot are a group who have come back from worse in their careers than a draw at Old Trafford.
It won't be long before we're all laughing again.
"Did you groan like I did when Lallana came on?" 😂

📱Subscribe and watch this week's 'Post-Match Pint', after Liverpool went six points clear at the top of the League 👉 https://t.co/TEMh9r97WH pic.twitter.com/1Emzjj6pxJ

— The Anfield Wrap (@TheAnfieldWrap) October 21, 2019
Recent Posts:
[rpfc_recent_posts_from_category meta="true"]
Pics: David Rawcliffe-Propaganda Photo
Like The Anfield Wrap on Facebook