A LOT of things go through the mind of a football supporter in the buildup to a game.
There's usually a cycle between complete confidence and nail-biting nervousness, in no particular order, and like it or not a lot of that can rest upon the announcement of the starting lineup an hour before kick off.
However, that feeling seemed bizarrely intensified this Sunday afternoon.
Standards are so high at Liverpool these days that when the slightest thing goes wrong there's an immediate inquest to figure out what, why and how it can be fixed in the future.
That was no different when The Reds only managed to rescue a single point after a below-par performance at Old Trafford, which remains a black mark on the almost completely clear copybook of Jürgen Klopp.
The full backs weren't up to their usual standard. What was Joel Matip doing for the goal? We missed Mo Salah. And, of course, the midfield that started weren't good enough.
The same midfield three that had started a Champions League final back in June, and had started all but three of the eight straight wins prior to the trip to Manchester.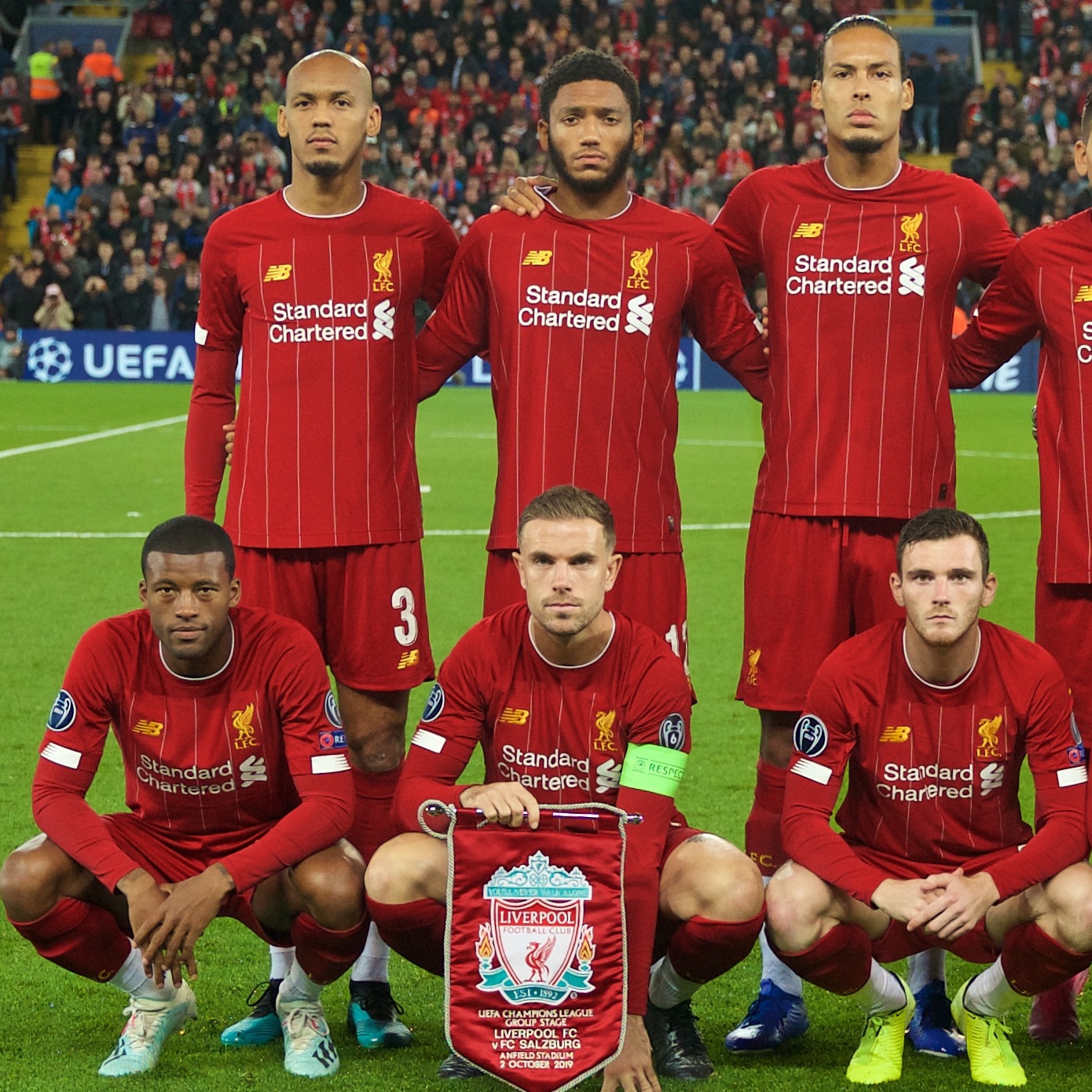 And it wasn't just a one-off performance from the trio either. No, Jordan Henderson had been getting worse for weeks. He peaked beyond his powers in Madrid and had begun the regression to his natural ability.
Even Gini Wijnaldum's role came under scrutiny. Does he go missing too much? Why's he such a hero for country and a hologram at times for club? It must be his role. Luckily we've got two lads who can do it well better, eh?
That seemed to be the consensus, which was of course proved resoundingly right with a 4-1 win over KRC Genk in Belgium. The difference between that side and the one that squandered an opportunity at Old Trafford was obvious.
The quality of the opposition? No mate, it was the midfield. We'd have twatted them Mancs if only Klopp would have started Alex Oxlade-Chamberlain and Naby Keita instead of Henderson and Wijnaldum.
What's that? Klopp's said it was like Fabinho was playing on his own at times in Genk? The cheeky prick. Did he not see Keita pass it with his back and Chamberlain outside-foot flick that one top bins? Got an agenda him, lad. He's said that just so he can start the other two.
It's mental that after four years of massive progression including countless finals, 97 points in the league, a two-and-a-half year unbeaten run at Anfield, and the biggest prize in club football, the manager is still having to prove himself, init?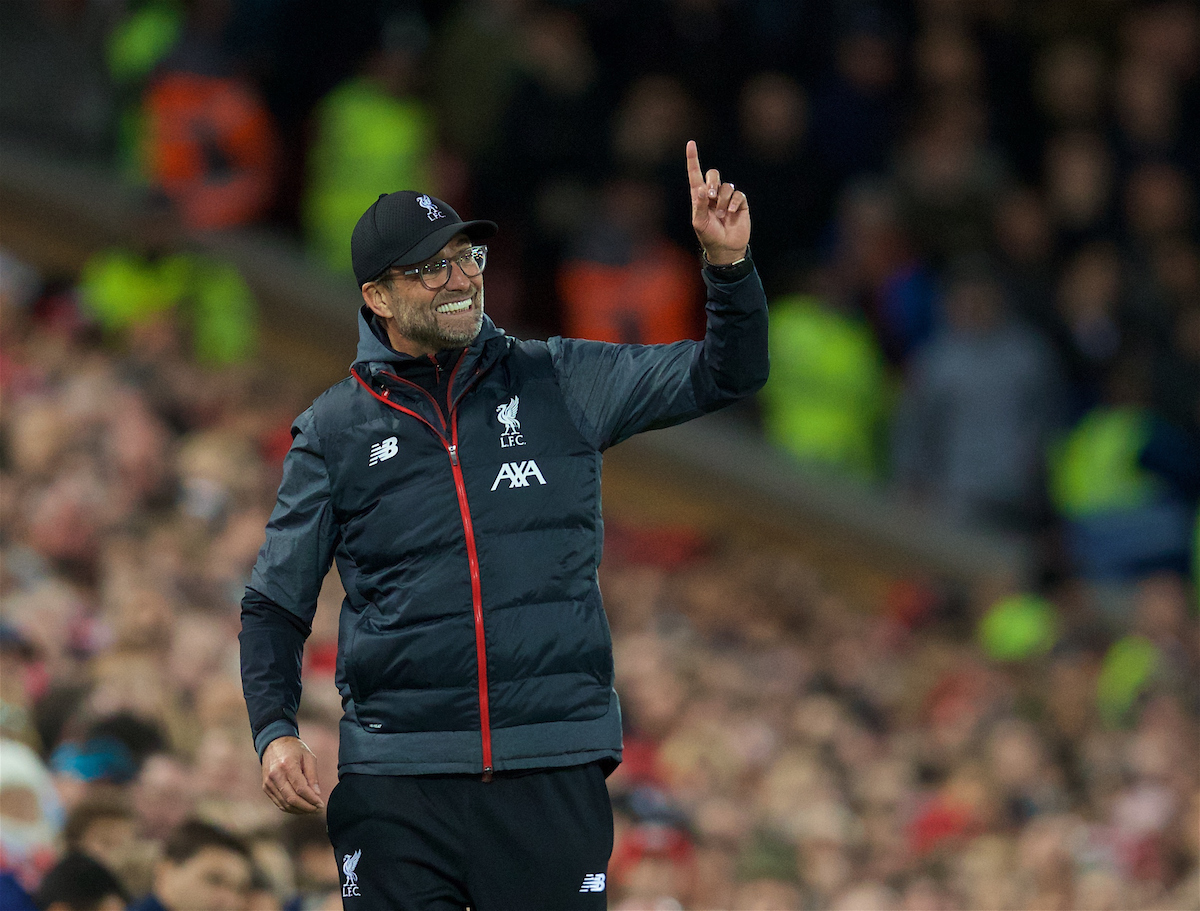 This column last week spoke of a desire to see more of Chamberlain and Keita, particularly with a whole host of different challenges to come. There's absolutely no doubt they've got a role to play, one of sheer exuberance and excitement.
However, to pit them against their teammates and suggest this manager has some kind of agenda because he won't start them alongside Fabinho game in, game out is nonsensical.
Fabinho was on top of his game against Tottenham. He showed exactly why the club paid the money for him just a day after the Champions League final in Kyiv, and why they were patient in easing him into English football. He's certainly among the best around now.
At Old Trafford, though? He was absent at times. He was clearly being specifically marked by Andreas Pereira, and that meant Henderson and Wijnaldum both had to carry some water for him first half.
Neil Atkinson, of this parish, has said it before – including in the wake of one of Fabinho's performances away at Arsenal last season – but it's worth reiterating: it's dead hard to play in midfield for Jürgen Klopp's Liverpool.
Fabinho only improved in that game when Klopp changed the shape. The added invention of Chamberlain and Keita certainly helped him out, too.
That's the thing. Klopp's dead lucky and simultaneously has a dead hard job himself. He's got six/seven lads there that most teams would do anything to have in their ranks. Liverpool are a really, really good football team with loads of really, really good footballers.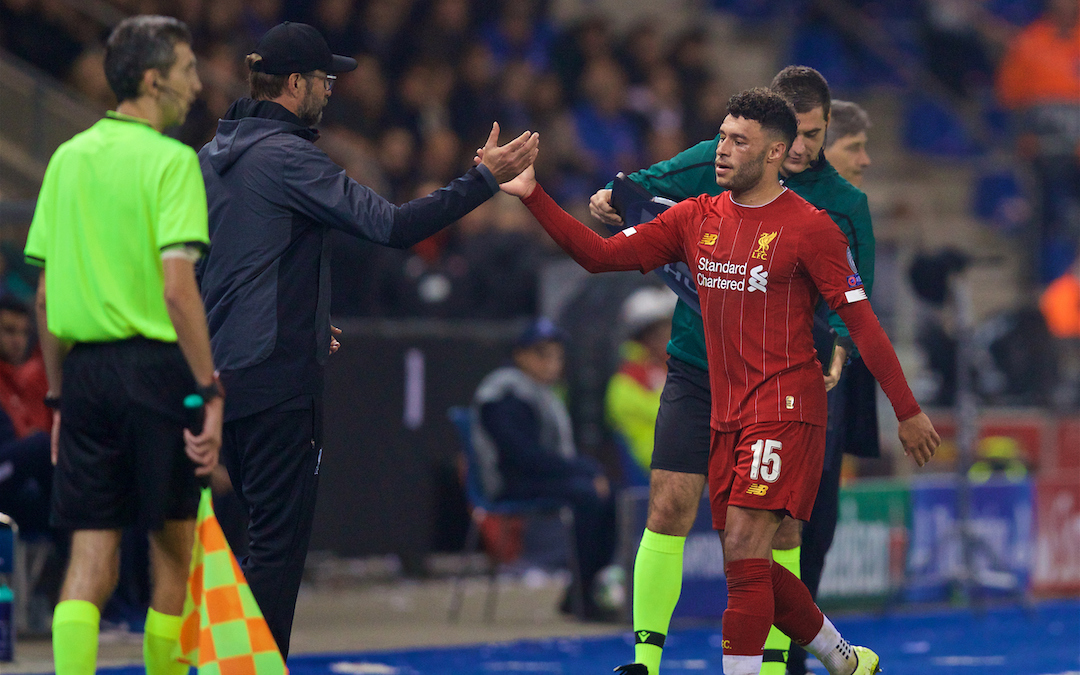 Everybody will have a role to play at some point. There will be different challenges that will require different types of players.
Genk would have heart and desire but ultimately come up short in quality against Liverpool, they'd have a go and win plaudits in the process though. Manchester United, meanwhile, had an expensively assembled squad, a point to prove and a gameplan.
It's impossible to compare the two games, even more so if you throw the Tottenham game into that equation. All different challenges, requiring different approaches, and a slightly different set of 14 players. Horses for courses, if you will.
We'll see loads of Chamberlain and Keita in different capacities over the course of the season – and probably as soon as Wednesday evening. They'll both bring excitement and exuberance, but they won't bring exactly what Henderson and Wijnaldum bring. That's why Klopp will occasionally revert to his 'tried and trusted' – I refuse to use the other name.
And that won't be because of an agenda he has. The only agenda of anybody at the club is to end a near 30-year wait for a league title. And as super sub Adam Lallana said after his Old Trafford equaliser, we'll need the whole squad to achieve that.
They're all our lads. All trying their best. And their best is very, very good.
"Fabinho is the best midfielder in the world right now." ✊

📱 Subscribe for all of our immediate reaction to Liverpool's 2-1 win over Tottenham 👉 https://t.co/XZAK9veWt7 pic.twitter.com/5MrTsWIkzp

— The Anfield Wrap (@TheAnfieldWrap) October 28, 2019
Recent Posts:
[rpfc_recent_posts_from_category meta="true"]
Pics: David Rawcliffe-Propaganda Photo
Like The Anfield Wrap on Facebook