WRITING about Liverpool can be pretty easy at times. They give us so much content.
At any time in the last 15 years there will have been a topic that needs addressing or controversy that requires either a voice or swift debunking. There's seldom been a week where there isn't something going on in the corridors of L4.
Since 2010 we've had to deal with the new owners becoming bad owners, Rafa, Hodgson, High Court battles, new owners, Kenny II, the loss of Kenny II, Suarez and racism, the near miss of 2013-14 and then Jürgen. Jürgen's three seasons, let's not forget, have all ended with a European final.
Plenty for us to get our teeth into, there.
And that's before you start looking at what's going on on the pitch. Istanbul and a couple of league challenges aside, Liverpool have largely flattered to deceive. For every 2001 there are numerous 2004s while the heights of 2009 nosedived to murmurs of relegation just 18 months later.
This is a club which has begged for drama and settled on the banks of mediocrity far too often over the past two decades. Big on noise, low on results.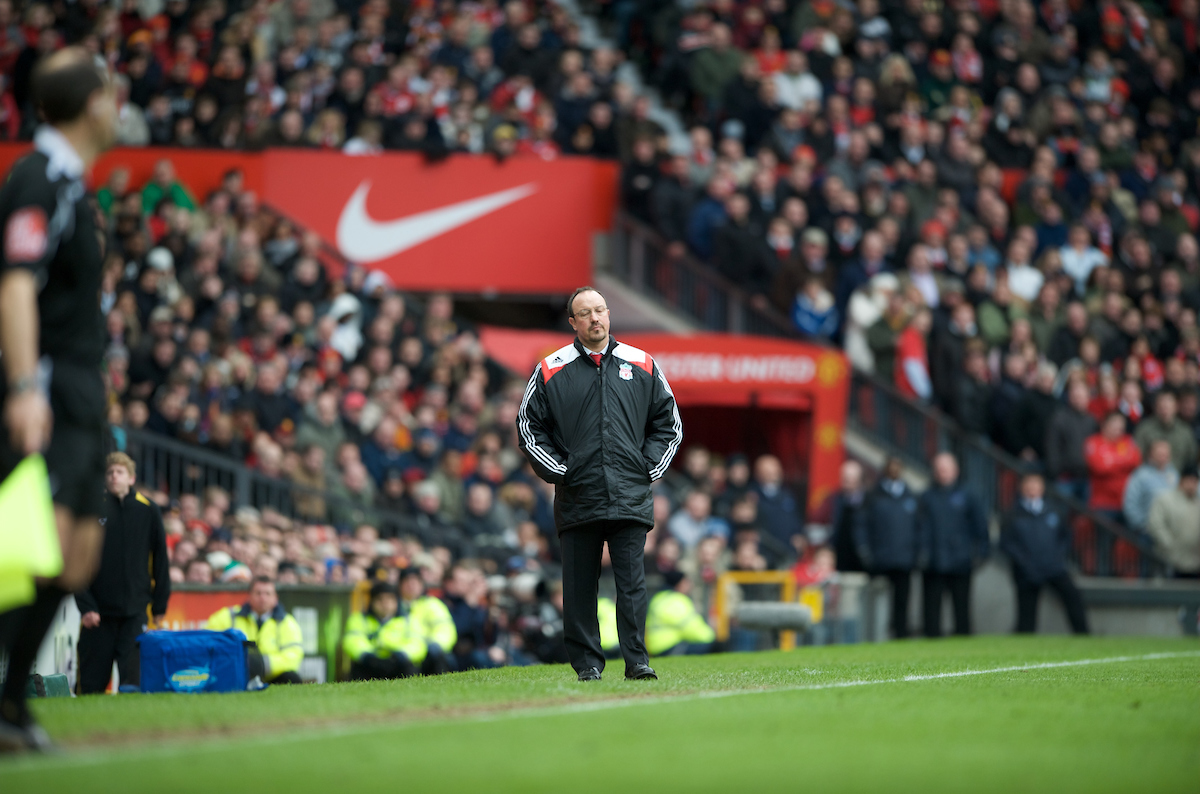 Oh, the players have been there and there aren't many seasons where we've been lucky enough to witness Gerrard and Torres, Suarez and Coutinho etc., but the lack of consistency was as strong a factor as their genius.
Fernando Torres' final season saw him play upfront with David Ngog. Brad Jones played for Liverpool for six years. Jermaine Pennant started in a European Cup final. Not bad players as such, but a considerable drop off from the stronger lads.
And as a fan you convince yourself that we're nearly there. Two examples leap to mind. The signing of Harry Kewell being the "famous last piece in the jigsaw" and the procurement of Paul Ince being exactly what we need for a title push as the central midfield had all the tensile strength of filo pastry.
The result? Usually a Man Utd or Arsenal title with The Reds miles behind.
Even the 2009 side who lost only twice in the league conspired to batter Man Utd and Real Madrid but not before losing to a Middlesbrough team which contained, yes, Brad Jones.
We just didn't know what we were looking at. There's "we're alright, really" and there's Jürgen Klopp's current side.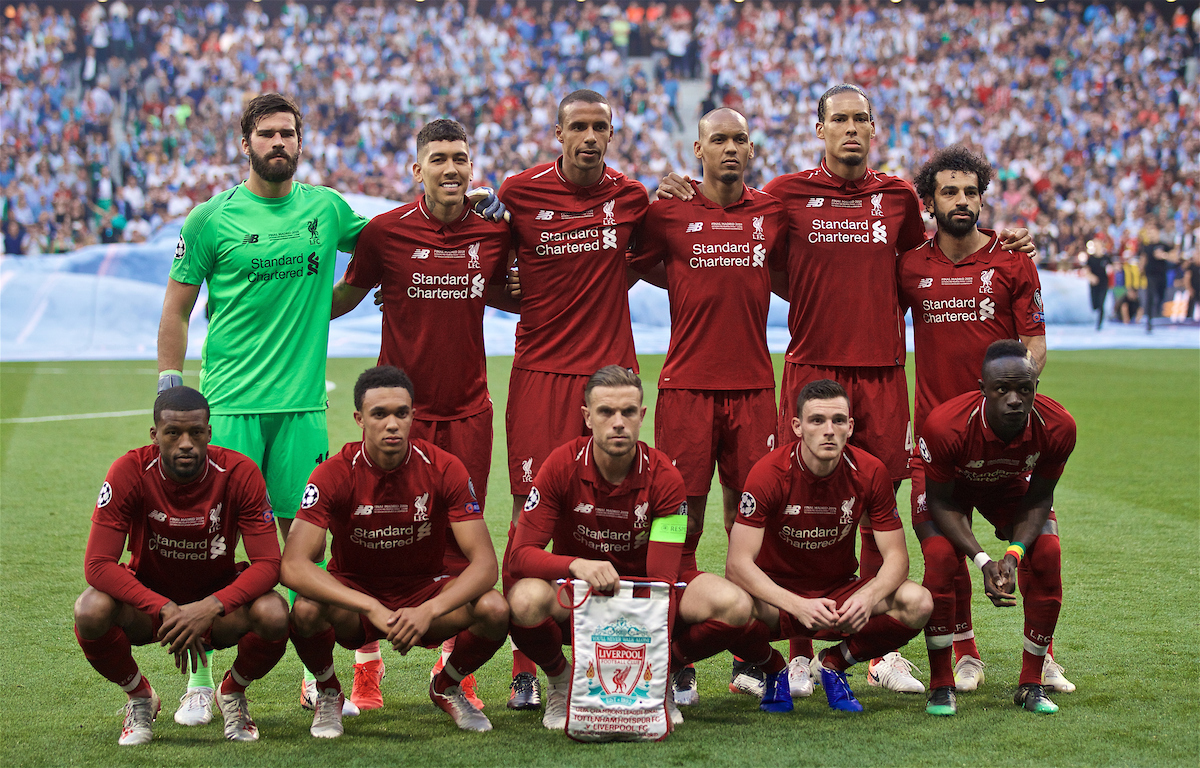 Liverpool fans are often mocked for announcing that this is "our year". I've never known why. Isn't it the job of every fan to believe that this time we can make a difference? What's the point of starting a new season with beige expectations? Don't the same critics sing that they're "by far the greatest team the world has ever seen" regardless of the stark truth?
But this Liverpool side is different. It has been elevated to a status hitherto unknown by even our great history. Ninety-eight points in the league, back-to-back European Cup finals and all with the finest players in the world…
Even that tells only part of the story. When you look at the paragons of world football it's easy to assume that they routinely handout 4-0 pastings week in, week out, and though this Liverpool side are certainly capable of that, it's not afraid to get its shirt dirty either. Saturday proved that.
Sheffield United are a tough side and not just in the sense of their expected Championship vintage grit. Tactically, they were set up to cut off passing lanes and force the European Champions to go long. That proved a problem as their centre backs were both 11ft tall and ready to swat away anything that came their way like King Kong and a stack of biplanes.
They didn't have it their own way though, no matter how much praise McManaman heaped on them. After all, The Reds should have had a penalty and missed a few chances. Yes, the winner was fortunate but the headlines and history will record the main fact.
Liverpool won.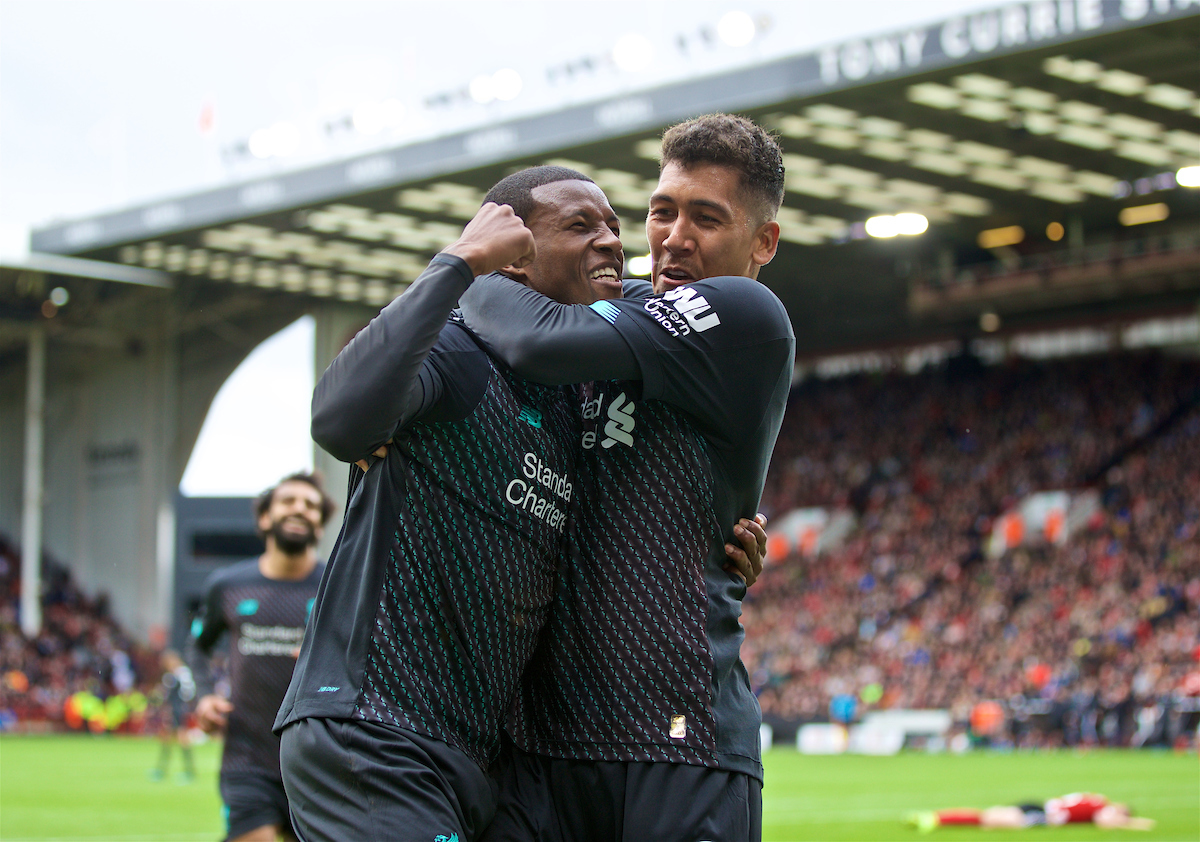 Liverpool always win league games now. Regardless of type of games. And yet this still isn't enough for many.
Andy Robertson recently deleted his social media accounts after being criticised for giving away a penalty in Naples. The spoilt and sulking got on his back because he was somehow unable to stop a man diving over his leg.
The same Andy Robertson who marched up the Stamford Bridge pitch on his own a few days later to give his teammates some respite from Chelsea even though he was exhausted both mentally and physically. A man prepared to strain every sinew to hold onto three points. That's a Liverpool player. A Jürgen Klopp player.
But enough of those nostril breathers. When we're beating all and sundry it's difficult to compute any other outcome so perhaps it's a little understandable when heads go. No need to tweet the man, though.
Football is cyclical. One of the most convincing sides of the mid 1990s currently sits in 11th place in the Championship while two of the greatest clubs of the modern age were resigned to playing one of the worst games a crowd will ever witness on Monday night. Liverpool have been in the trough for numerous years and only risen every three-four years before sinking once more.
This is different. This side is consistent.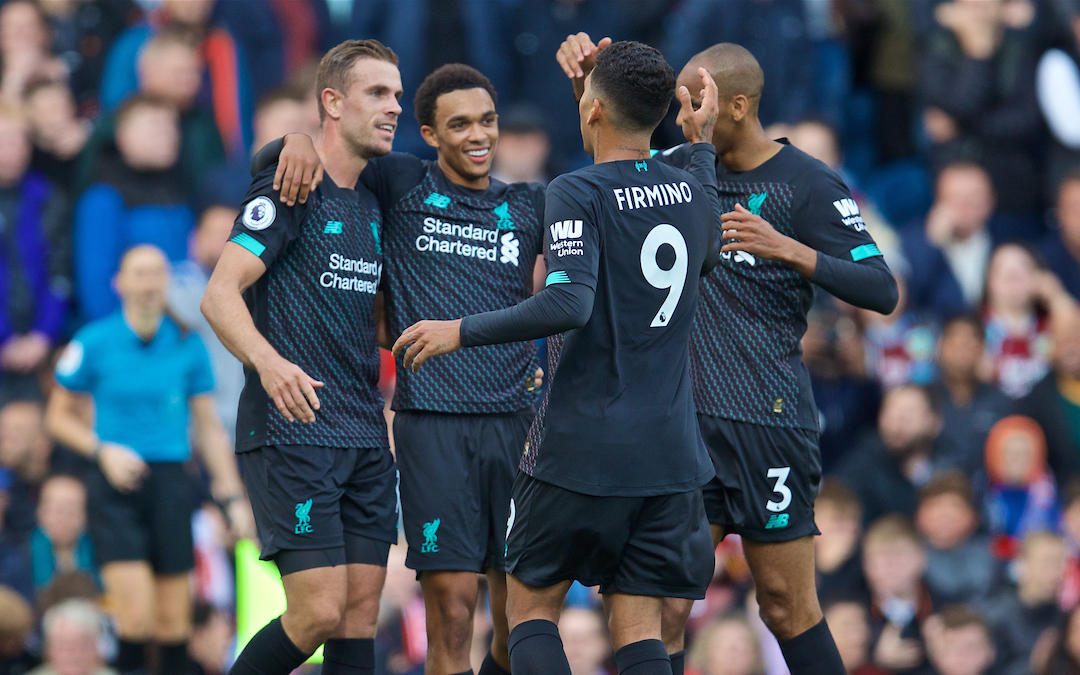 This is one of the greatest Liverpool sides I've ever seen, and for once it doesn't feel like this is a fleeting glimpse of something which might ultimately be out of our touch.
The moniker of European Champions makes a difference, of course. In 2005 there was a sense that we sort of got away with that win against Milan. This one was fully earned. Liverpool were the strongest team in Europe despite not being so in our own backyard.
This is new ground and though we have to win the league before we can start looking like Shankly's "bastion of invincibility", we have to celebrate the absolute high this represents.
As a teenager I wish I'd enjoyed the 1984 treble side a bit more instead of panicking about Souness's departure that summer. I urge you to do the same. Come let us adore them.
It's time to enjoy what we have. What we can become. These are the good old days reborn.
"Van Dijk has got to that level now where we almost don't notice he's the best player on the pitch."

"I've never seen a centre back play the game at his own pace before!" 🙌

🗣 Listen to this week's FREE Anfield Wrap show in full here 👉 https://t.co/sKGob5lato pic.twitter.com/1n7zZzXXt1

— The Anfield Wrap (@TheAnfieldWrap) October 1, 2019
Recent Posts:
[rpfc_recent_posts_from_category meta="true"]
Pics: David Rawcliffe-Propaganda Photo
Like The Anfield Wrap on Facebook