THERE is this time between when he gives it, when James Milner picks the ball up and when the penalty is going to be taken.
Notice Kasper Schmeichel protests around the penalty spot with all his studs. Notice some players surround the referee. Drag the time out. The VAR check wears on.
Notice James Milner steps back and composes himself. James Milner breathes and thinks. He visualises what is going to come next.
I'll tell you what is going to come next. Bedlam. Pandemonium. A cry. The season's first cry. It took till Southampton away last year. Brace yourselves: It could all get soppy from here.
Take it back to 4am. For the first time in years I wake then, thinking anxiously of The Reds. This game was enormous. It has been underplayed everywhere. One of the season's toughest, one of the few games we dropped points in last season. I lay there, eyes like saucers, brain like cabbage and thought only of one thing. The three points. Doing maths.
Hungover and sleep deprived, I read Jürgen Klopp in the Players' Tribune. Talking about football and happiness and dreaming. About what the job is, about what we should be about. About the fact that God has given us these days of leisure.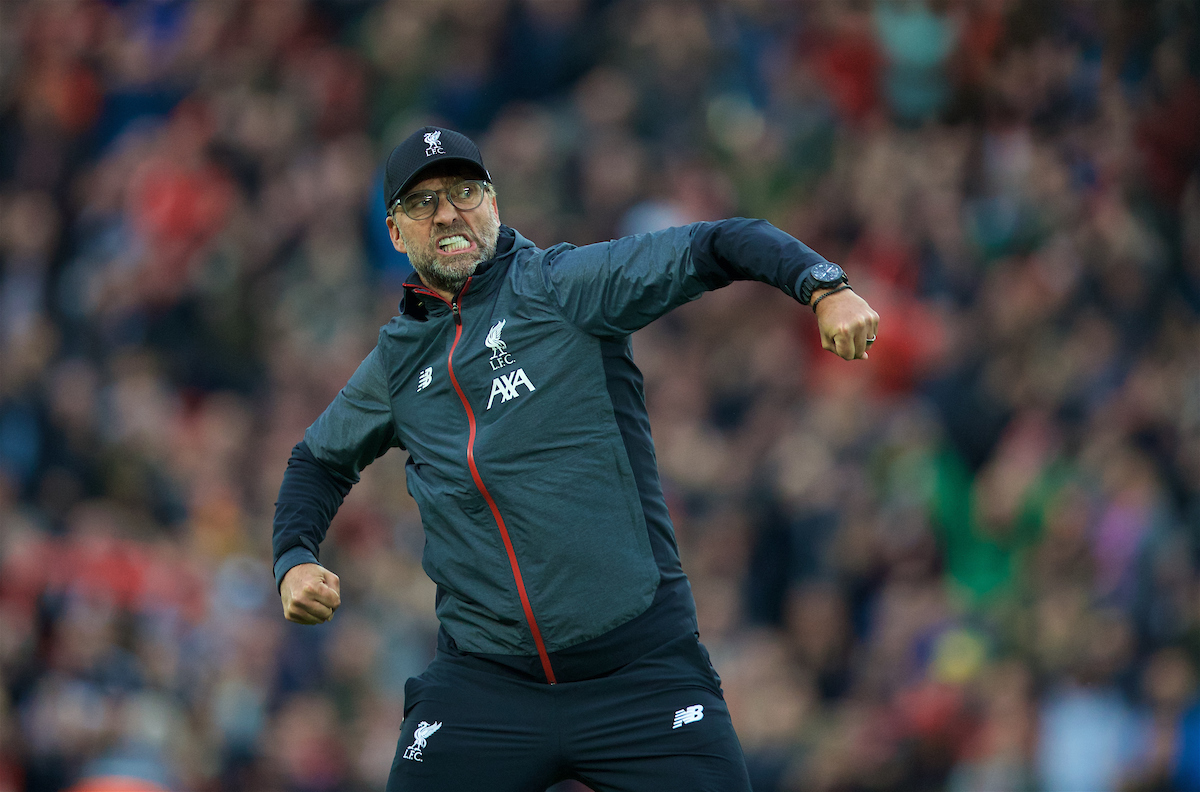 I lay in bed and thought about league titles. Thought about the quest and how it stamps on my brain like Marisa Tomei on the porch in My Cousin Vinny. About how this today could make all the difference. About meeting you on the steps of the Bombed Out Church, if only I had the chance to hold you. I lay in bed and yearned sleeplessly.
The team came in and The Big Dog had been thrown in. This shouldn't be a surprise, really. Jürgen Klopp loves Dejan Lovren. Henderson missing out not a surprise either but Wijnaldum starting actually was. Liverpool have looked increasingly leggy, increasing sleep deprived. It was an ask for Gini and for Fabinho. One more. Give us one more.
For the first hour of the contest Liverpool were marvellous against quality opponents who acquitted themselves well. We created good chances and good chances to create great chances. And we scored. Liverpool welcome the press, James Milner pops it down the line and Sadio Mane is unerring. Leicester undressed.
Milner the business, Lovren terrific. Mane unplayable. All this is true but through the game Leicester did loads of little interesting things which suggest where thought is about this Liverpool side.
Wilf Ndidi got right on top of Fabinho, leaving Leicester two on two in centre mid and a pocket in front of their back four. It was a fascinating contest and Liverpool were consistently able to just get the best of it.
Mo Salah's link-up play on the edge of the final third was as good as his link-up play on the edge of the penalty area was bad. Roberto Firmino offered a lot of outlet.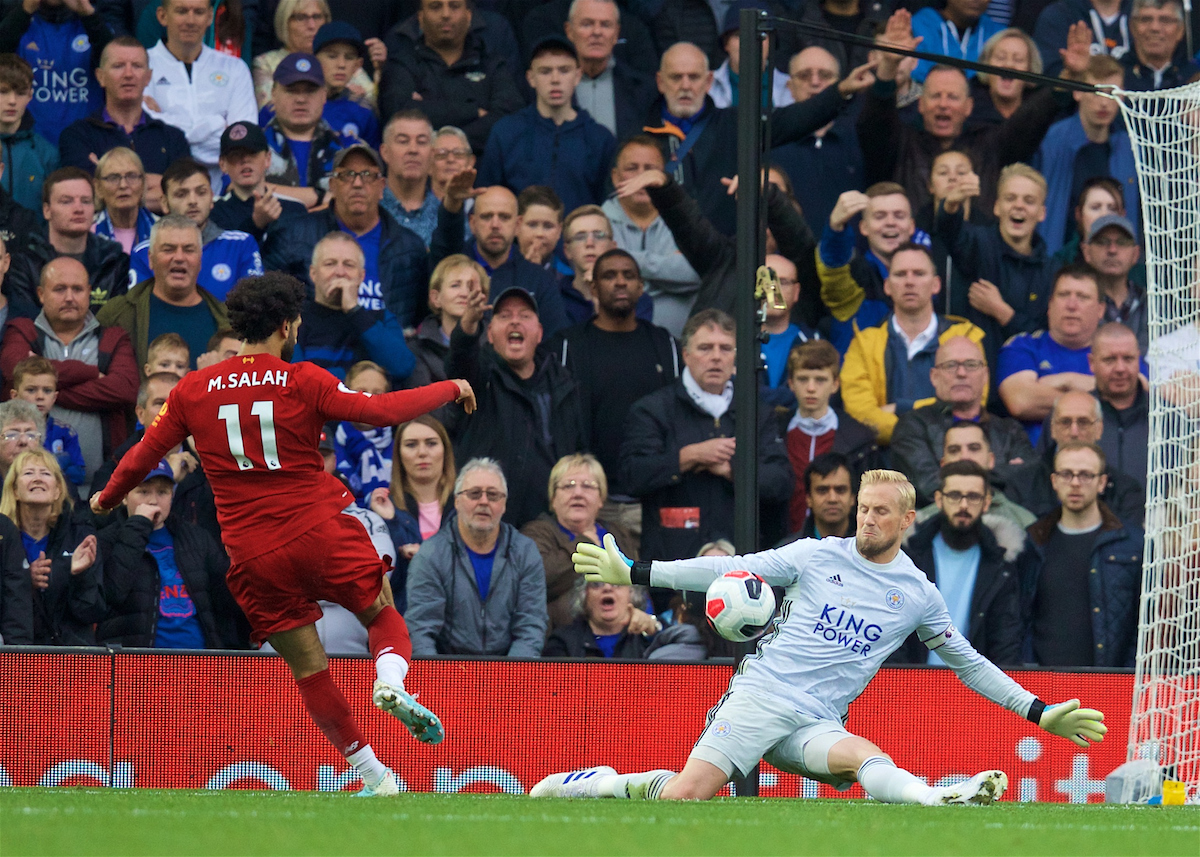 Legs begin to go but Milner was omnipresent, filling in everywhere. When the board shows Gini's number it is a relief for him and us. The introduction of Divock Origi makes Liverpool all pace.
They should have been out of sight but they weren't; credit to The Foxes for hanging in. Liverpool were forced back and the ball forced home. It had been deserved for five minutes whereas Liverpool's lead deserved to be two across 75.
Liverpool didn't take it. Didn't accept it. Last season in the same fixture they did. Loads of context in the reason why then but now the truth is it couldn't be expected.
If you get 97 points and don't win the league. If your margin for error is so small. If everything is on everything it doesn't matter if it is October or March. It simply doesn't matter.
The thing about these suddenly hyperactive title races is it proves the oldest truisms – every three points counts. It's not a sprint it is a marathon. Let it be a marathon, then. It feels a marathon, trust my sleepless head on that, just one at world-record pace. Just one coming in less than two hours.
Leicester fall back against the marathon mentality monsters. Fall back because a point is alright and because they could just nick one more chance, one more opportunity. They are perfectly sensible.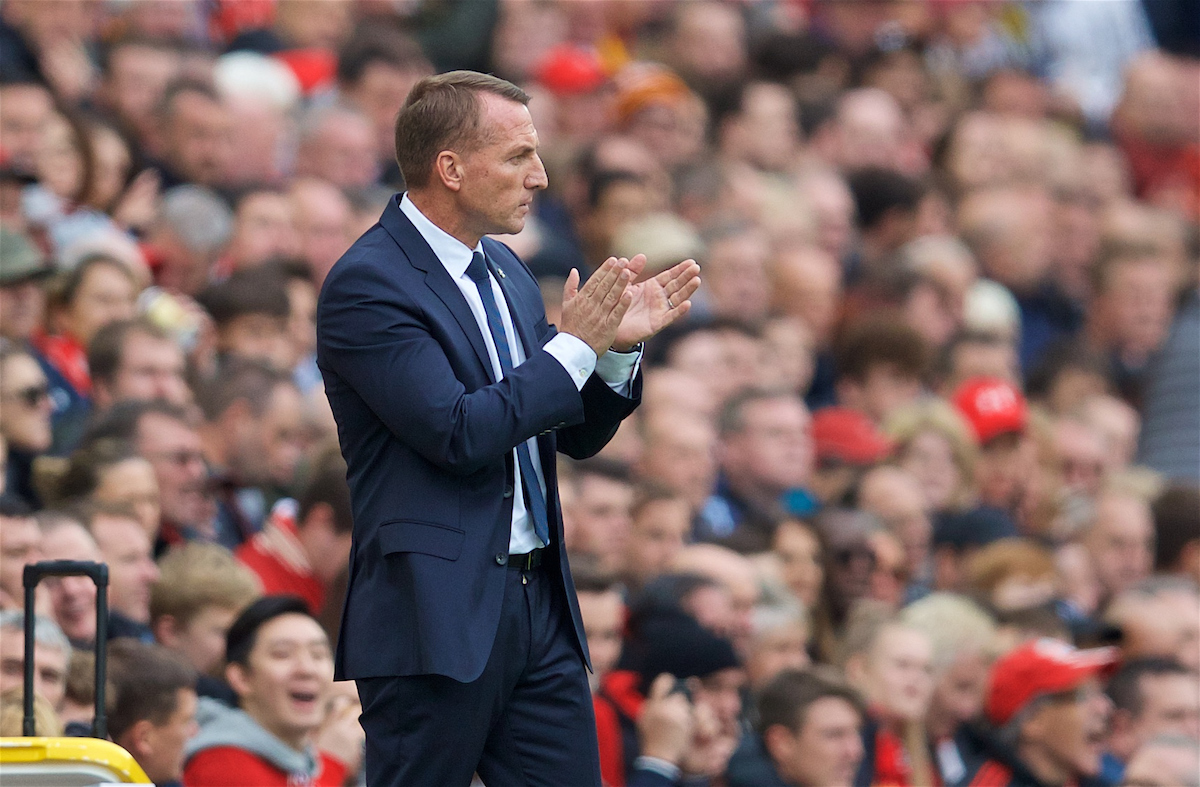 Liverpool are verging on rabid. We need the chance. Hamza Choudhury's tackle on Mo Salah was dreadful. That isn't tactical fouling, it was horrendous and dangerous and the lad should be ashamed.
But Milner made amends. He gave us our pathway. He made October feel like March. He gave us reason to be out forever. He gave us reason to be silly, to be impetuous, to feel alive like nothing on earth. He gave us these days of leisure.
Off with your head. Dance till you're dead.
That win should make us favourites for the title. I wouldn't want to have seen that come in in Manchester.
Eight down. 30 to go. Eight down. Three to go. Then they come to our place. They live in my insomniac head rent free. If they aren't living in yours then you are doing it wrong. Brace yourselves: It could all get soppy from here. It could all be overwhelming. April in Autumn.
Up the fucking Reds. They will do for me.
"We are fucking serious about winning this league."

📱 Subscribe for our post match podcasts & videos after Liverpool win at the death 👉 https://t.co/XZAK9veWt7 pic.twitter.com/pCItW5grPy

— The Anfield Wrap (@TheAnfieldWrap) October 5, 2019
Recent Posts:
[rpfc_recent_posts_from_category meta="true"]
Pics: David Rawcliffe-Propaganda Photo
Like The Anfield Wrap on Facebook