THE trend continues with regularity. It's almost clockwork.
Another weekend passed, another Liverpool win. Another day where it felt like the Reds may never lose another game of footy again.
That's eight for the count now. Twenty-four points. Top of the league.
Jürgen Klopp's legacy at Liverpool has largely revolved around playing teams off the park with an all-consuming, fierce attacking blueprint that provides a platform for individual talent to flourish.
Yet, recent history has shown it's not always possible to produce champagne football. When the opposition finds a way to negate the biggest threats in the squad, the challenge becomes finding an alternative route.
For a third successive game, Liverpool have done just that.
Already this season we've seen the mesmerising Liverpool, the side that plays everyone off the park, producing tricks and flicks and no-look finishes to outsmart and outscore the opposition.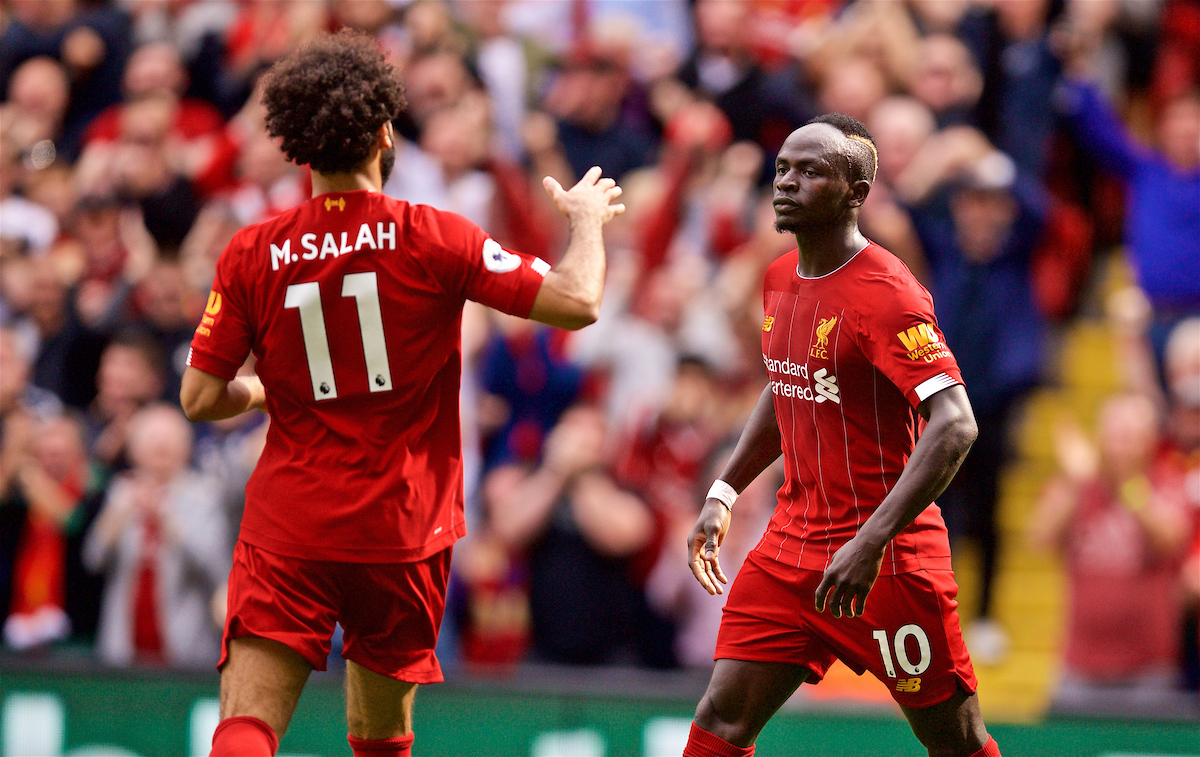 We've seen the not so eye-catching Liverpool, the side who have played a shadow of their usual selves, squandering possession and succumbing chances but making theirs count.
We've seen the dogged Liverpool, the side with brute force and determination to get themselves over the line.
All three versions have won. All three versions undefeated. All three versions top of the league.
Transforming from a side lambasted for its naivety to one with the presence of mind and maturity of title winners, The Reds continue to contrive different ways to win.
The new-found flexibility in their methodology is equally if not more valuable to hopes of ending the 30-year wait for the league title – perhaps the last means required.
Where previous wins against Norwich, Burnley and Newcastle were built on explosive attacking performances, the latest three were primed on efficiency.
One shot on target, Liverpool's first after 70 minutes, was all it took at Sheffield United.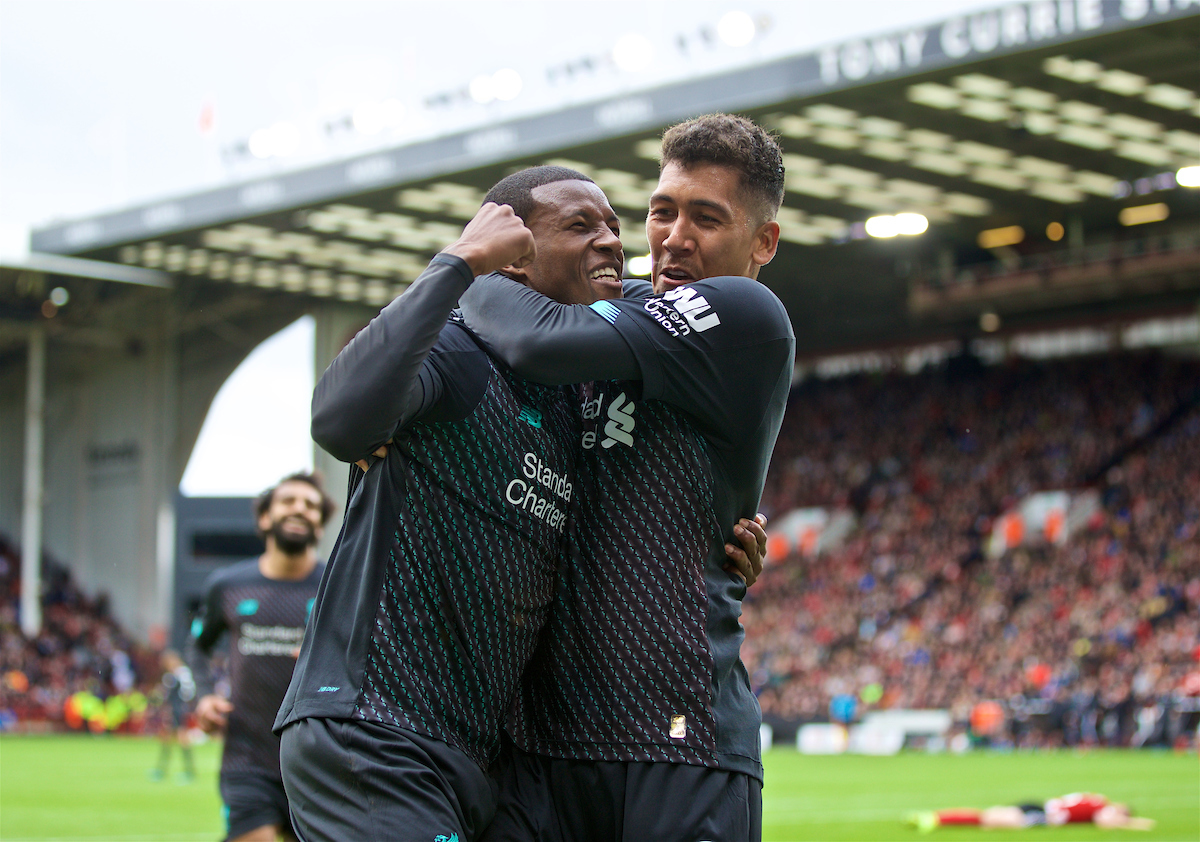 Meanwhile, even in the midst of an out of character second-half collapse that threatened to derail a fluent first 45 against Salzburg, the players found a way, digging deep to kick off the defence of their prestigious crown.
One of the few games where points were dropped last season, Leicester's visit at the weekend offered further insight into the breadth of Liverpool's ongoing journey.
It was a hard-fought contest, but The Reds enjoyed 75 minutes of dominance and 18 shots before Maddison's equaliser with Leicester's only shot on target all game. A huge sucker punch, but Liverpool rose taller once more.
Once again, they find a way to get the job done.
Klopp's mentality monsters have consistently found a way through even at the finest of margins, with Saturday marking the third consecutive league game where the points have been earned by a single goal.
Their ability to do so, even when faced with the most resilient of opposition, is what's seen them evolve into such a formidable side, boasting a winning streak just one shy of Manchester City's all-time record.
Previous seasons have seen The Reds play better and come away with less, but perhaps that's the point in its entirety – Liverpool now have the know how to get over the line where they didn't previously.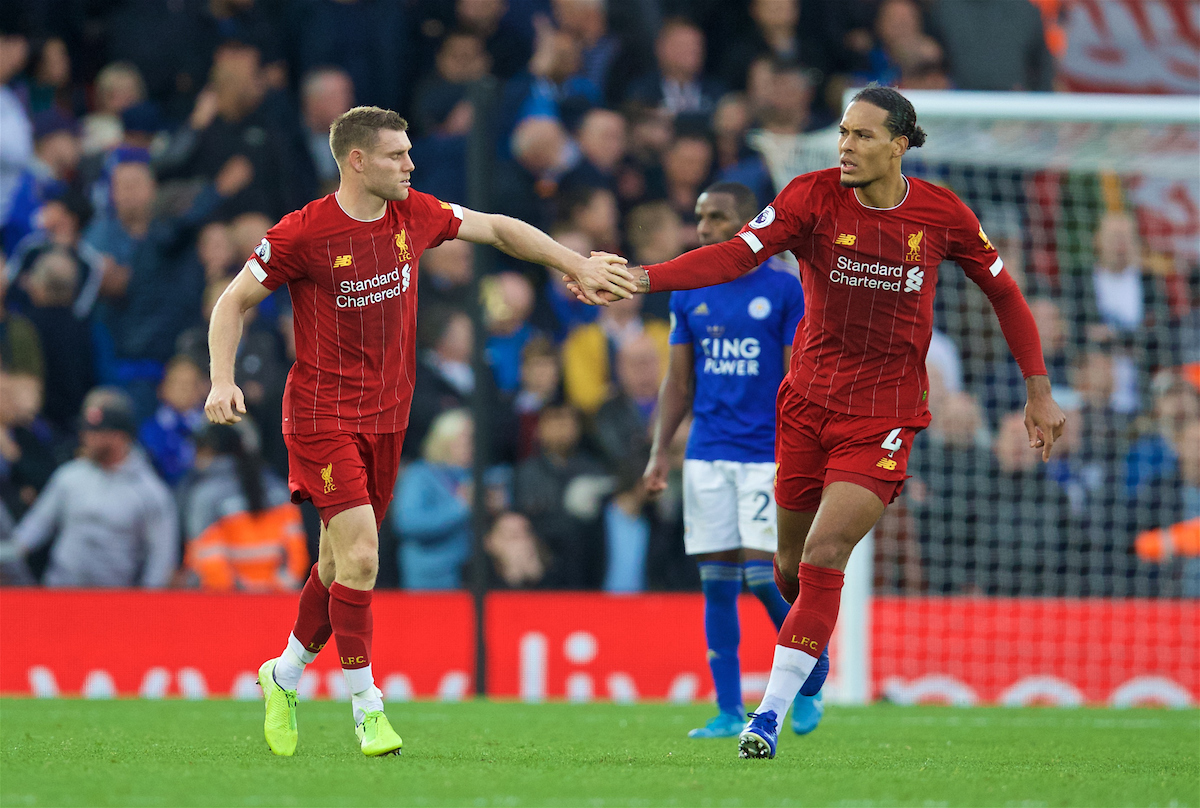 As Alex Ferguson's Manchester United sides can attest, titles are as much about resilience and grit as they are about producing quality football.
Where Rodgers' 2013-14 side had attacking qualities in abundance, they often fell short in maturity and efficiency. An expansive remit saw him nail his colours to the mast, rarely instilling a sense of calm nor measured approach, but instead an erratic philosophy of an ingenuous side.
Under Klopp, such traits have developed in spades; this is now not just a well-oiled attacking unit, but one with the tactical assurance to grind out results like champions. Their growth in maturity has seen them add a new method of winning to an already considerable repertoire.
Indeed, Liverpool are now up four points from the equivalent fixtures last season, converting frustrating draws against Chelsea and Leicester into statement wins.
Now boasting 17 successive league wins dating back to last season, even on the back of a near immaculate 97-point season, Klopp has contrived another method for success, adding new steel to the armour.
Eight games gone, eight points clear at the summit; Klopp's men just keep finding a way to win.
"There's no better way to win than a last-minute winner.

"What a weekend." 👏

🗣 Listen to this week's FREE Anfield Wrap show, after The Reds went eight points clear at the top of the League, here 👉 https://t.co/TEMh9r97WH pic.twitter.com/N0DupW0kIQ

— The Anfield Wrap (@TheAnfieldWrap) October 7, 2019
Recent Posts:
[rpfc_recent_posts_from_category meta="true"]
Pics: David Rawcliffe-Propaganda Photo
Like The Anfield Wrap on Facebook