ONE of the endearing features of the classic film Back To The Future is that once Marty McFly has seen how things could unfold in an alternative reality, he's more appreciative of what he's got around him in the here and now.
Jürgen Klopp's four-year anniversary at Anfield was marked by a surge in appreciative media for a job well done at Liverpool, and rightly so.
But can you imagine how it would be if his appointment hadn't worked out? Or if he hadn't been appointed at all?
I say this because Klopp's Anfield landmark not only sparked the warm and fuzzy feelings around him bringing back Big Ears, constructing a side full of stars and putting Liverpool back on its perch in the global game.
It also stirred memories of how it was when he arrived. And what people were saying back then.
Klopp, remember, was one of the most coveted coaches in the world at the time.
When he announced he was leaving Borussia Dortmund after seven years in charge in April 2015 the stories immediately began to appear. He was linked to Arsenal, Spurs, to Manchester City and Manchester United. He was also tipped for jobs in Spain and France.
We waved in the distance but it felt a little like we might be shouting from the bottom of a well.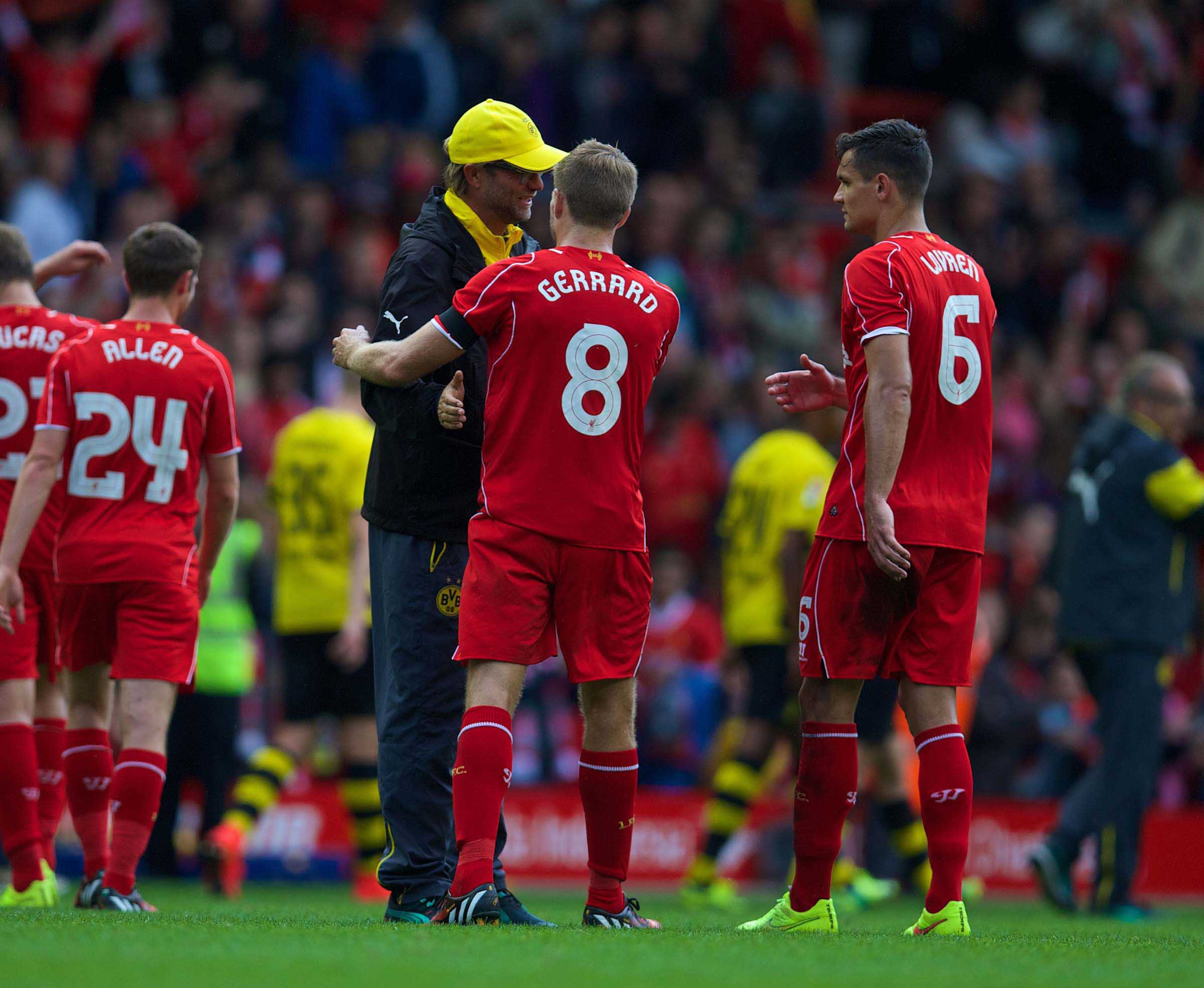 Klopp was described as the hottest managerial property on the planet. He was the subject of huge features in Britain's football media. "Klopp: Who will land the world's hippest coach?" asked the front page of FourFourTwo. "Arsenal? Man City? Man Utd?" read the subheading. No mention of The Reds.
And let's have it right, we wanted him. After every poor performance at the tail end of Brendan Rodgers' reign, the call came. Get Klopp. Sign Klopp. Give Klopp the job.
Most of it was more in hope than expectation.
Liverpool's light was low then. The star had fallen. The game's biggest and best were not clamouring for their agents to pave a way to Anfield. Rodgers had even resorted to asking Steven Gerrard to text players.
The skipper was a bigger name in world football than the manager.
Meanwhile, many of those covering the game professionally speculated that Klopp wouldn't fit in at Anfield while FSG were calling the shots.
With the world's biggest clubs fluttering their eyelashes at the German what chance did Liverpool have? He would command too much cash, they said. He was too big a personality for the management and their model, they added.
Where there was agreement at the time was the idea that if Liverpool could, someway, somehow, tempt Klopp to Merseyside it would be a huge statement, a flag that the owners finally meant business in English football.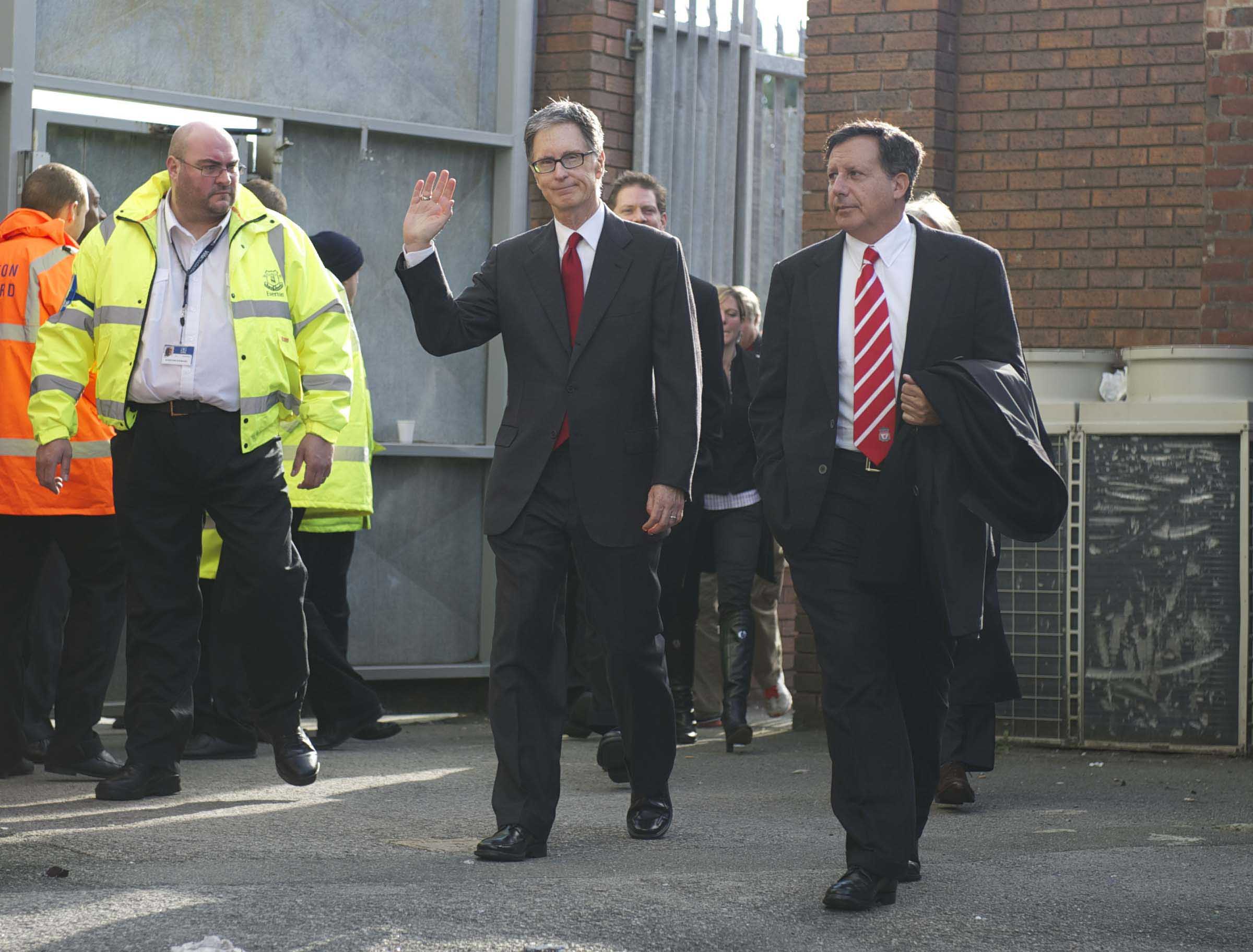 And so when it came to fruition, when Klopp appeared for his first press conference, fresh-faced, oozing confidence and charisma, it was just that. A statement. A big one. A 6ft3in German one.
After all the rights and wrongs of the Rodgers reign, John Henry and co had gone out and recruited the very best available; the man most felt was the perfect fit for Liverpool, the city and the club. And so it's proved.
The pressures, the expectations, the sheer madness of this place, Klopp has dealt with the lot and delivered.
And it's a good job, isn't it?
Because, back then, there was another theory being floated. What if Liverpool get Klopp and it doesn't work? What then?
If you go out and tempt the top man to the job, and even he can't make it work, then what's your next move?
Sell up? Appoint another manager that would walk in Klopp's shadow?
FSG are many things, but they're not daft. And in any assessment of strengths, weaknesses, opportunities and threats of appointing Klopp they must have known that there was the possibility of a scenario unfolding where the manager was loved and revered and they were pitched as the bad guys.
They only had to look to the Rafa Benitez era for evidence. Then, of course, the owners deserved the pelters they received. But finger pointing at the money men when success doesn't arrive has long been a go-to for football fans regardless of fairness.
In that respect, it was ballsy, bold and brave. And it's paid off. Thankfully, the scenario has not unfolded where politics are being played in public once more.
Instead, we have a leader of men, a motivator, a man who revs up the players and rallies the supporters and makes it all look easy. We have a winner. A man known the world over. A manager players want to play for. Words are one thing, actions another. And Klopp has practiced what he preached over and over.
Imagine Klopp had been deemed to be too big a character as per the speculation. Imagine if he hadn't been convinced that Liverpool could again compete in what looked like an unfair game.
Where would the club be now?
"If you don't play, there's no music. If there's no music, they don't dance. If they don't dance, they don't kiss and fall in love and I'm history."
That was Marty McFly contemplating a perilously close alternative reality that never unfolded in Back To The Future. Thankfully we don't have to experience Liverpool's.
Instead, we can bask in the warmth of a present place that is hard to top.
"The Barcelona game was the most special football game that's ever been played…" ❤️

Four years ago today Jürgen Klopp became Liverpool manager…

📱 Subscribe and listen to our exclusive interview with the boss 👉 https://t.co/TEMh9r97WH pic.twitter.com/JP6NCfscrc

— The Anfield Wrap (@TheAnfieldWrap) October 8, 2019
Recent Posts:
[rpfc_recent_posts_from_category meta="true"]
Pics: David Rawcliffe-Propaganda Photo
Like The Anfield Wrap on Facebook