I'M not falling for it.
Liverpool's next opponents currently sit in 12th place with nine points having won just twice this season. The opening eight games represent their worst ever start in Premier League history. Their last away win came at Selhurst Park back in February thanks to two Romelu Lukaku goals. Since then they've drawn three and lost five on the road.
Things are not going well at Old Trafford.
The chief criticism has been their lack of planning. Spending a sizable chunk of change on Harry Maguire is one thing, but not replacing the brawn of Lukaku speaks of a panic buy mentality as Solskjaer seeks to undo the haphazard work of Mourinho and van Gaal before him.
Though the Norwegian has stated that Liverpool at home is the perfect fixture to kickstart their season, they must be dreading the arrival of the European champions on Sunday.
But I'm not falling for it for a second. I wasn't born yesterday.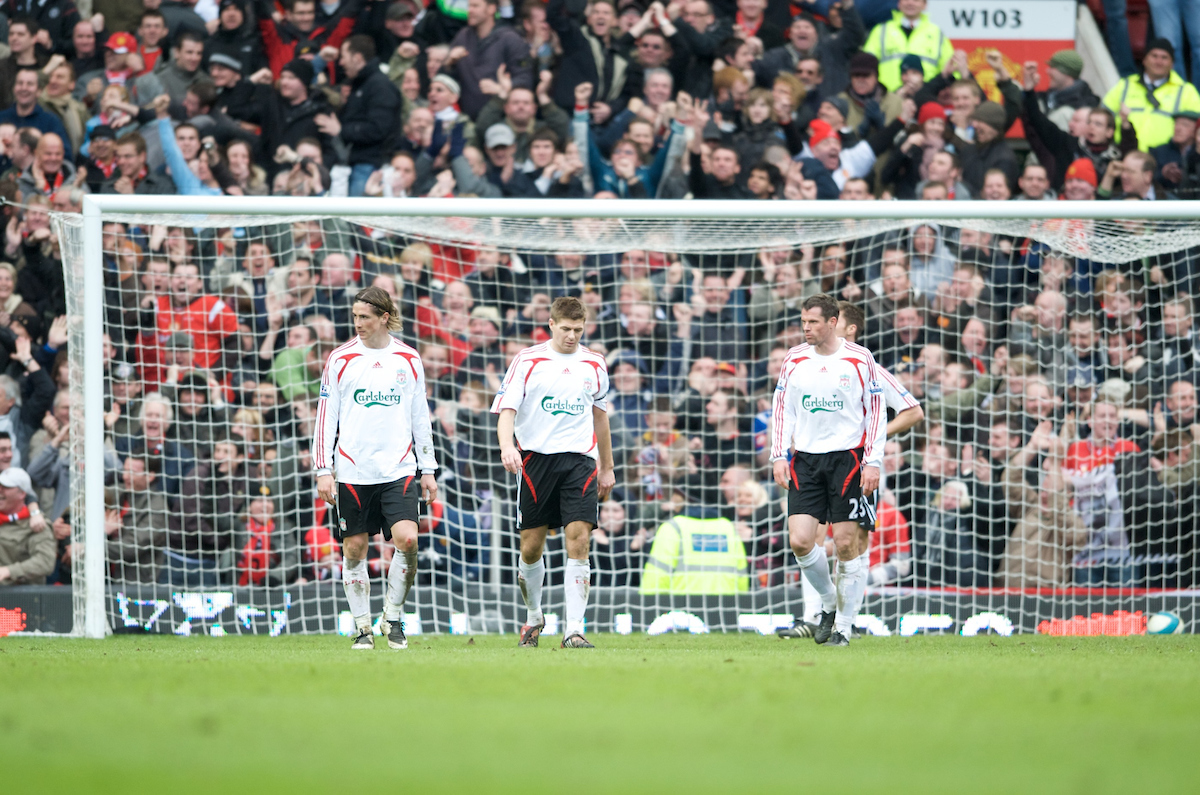 I know what will happen. We'll get there and they'll be all Manchester United about it. They've probably got the prime 1999 Keane, Scholes, Beckham and Giggs thawing in a cryogenic chamber under the pitch, ready to don masks of their current midfield setup.
We've been here before. The annual Rooney injury doubt followed by his bounding onto the pitch for kick off, the problem defender who suddenly turns into Beckenbauer and, of course, the new signing from Monaco who they overpaid for putting the game to bed just as The Reds come back into it.
This whole season is nothing but a ruse to lull us into a false sense of security. I expect to see Roy Race sitting on the subs bench (one for the teenagers, there).
Newer Reds may be confused at this paranoia, but it is borne of experience. It's easy to suppose that Liverpool of yore would regularly batter United on our way to all those trophies. Not so.
Throughout the 1980s Liverpool won just one league game at Old Trafford – a 1-0 win in April 1982 thanks to a Craig Johnston goal, and even then Bruce Grobbelaar had to save a penalty to secure it. Other than that shaft of light it was draw after defeat after draw.
Things got so bad that their end smugly unfurled a banner proclaiming "10 Years and Counting" before the December 2000 game. Liverpool won 1-0.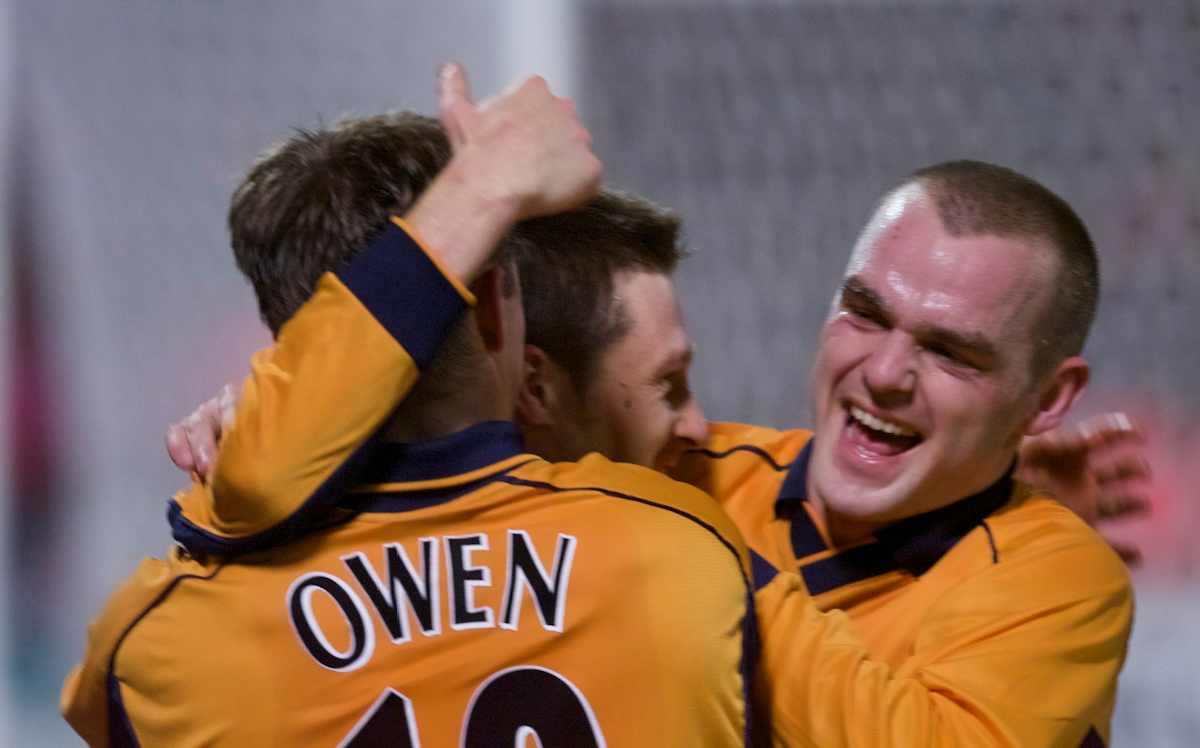 And it's that sort of hubris that we can do without, regardless of where both clubs are in the table.
They could be the worst team in the world and they'll still pick themselves up for us. Solskjaer has no love of Liverpool these days (though rumour has it that he was VERY fond of The Reds in his youth), so will be urging them on to either run us off the pitch or kick us off it.
Well, that's what I'd do if I were them.
It's a cliche that the form book goes out of the window in these games and that it's just a straight toe-to-toe scrap which determines the outcome, but it's true in this case.
In April 1988, United came to Anfield 11 points behind Kenny Dalglish's much stronger side having played two more games. Kopites thought that this would be the time to put them to bed following some disappointing mid-80s results against them.
We led 3-1 when Ferguson took off Mike Duxbury and threw on Norman Whiteside. Liverpool just weren't ready for him as he kicked everything in a red shirt in an attempt to stall our passing game. It worked and they got a 3-3 draw.
Ferguson knew exactly what he was doing. If you can't match them, bring them down to your level.
No one is suggesting that they'll do that now, but it would be wrong of anyone to assume that any Liverpool win will come gift wrapped.
I'll say it again. They could be in the lower reaches of the Northern Premier League and they'd still come out fighting. Liverpool just have to ensure that we don't encourage them with hope.
The demise of United, supposed or otherwise, is fascinating as there are similarities with our own fall from grace in the early 1990s. We too had a dynasty which looked unrivalled. Then one day teams spotted a chink in our armour and started to think they could beat us after all.
That realisation may date back to the Palace semi final in 1990 for us, but for United it was certainly Ferguson's departure.
Moyes could never match his predecessor (indeed his job was impossible), van Gaal was clearly mad and their Mourinho wasn't that of his Porto/early Chelsea days. They spent like drunken sailors (Di Maria, Blind, and Falcao) on trinkets rather than worth and are paying the price now.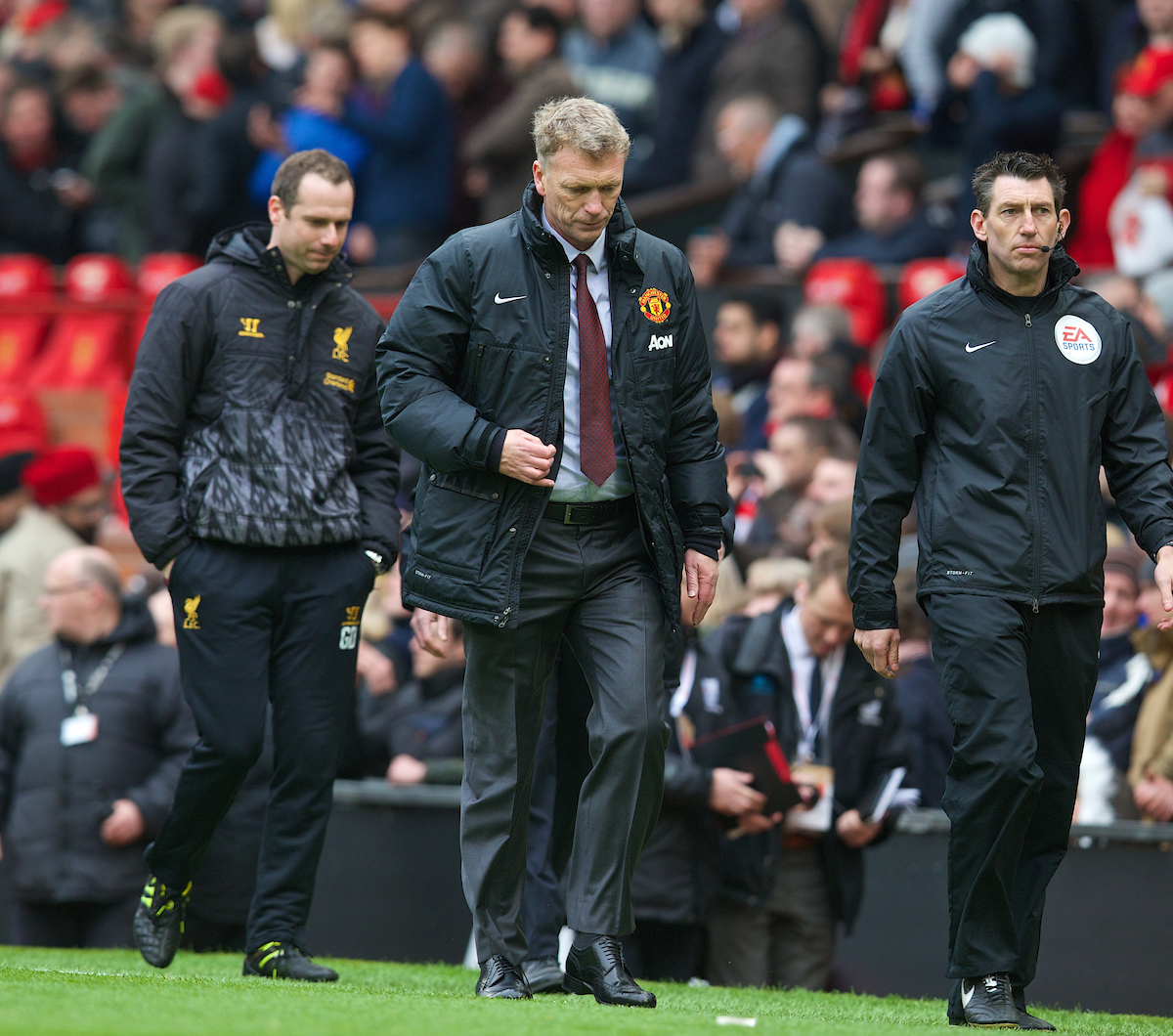 Just as Liverpool were reliant on youth back then (McManaman, Hutchison and Redknapp) United now look to their in the shape of James, Greenwood and McTominay. They have a huge rebuild to address and it's far from a given that the man 'at the wheel' is the right one.
But all that is irrelevant. As pleasing as it is to see them struggle the only thing Jürgen can take from them is three points on Sunday and if we're at our best that should be achievable even if they are too.
Some people dislike this fixture. It's too visceral, too fractious and too much to lose to enjoy. That's the occasion this game has become. Liverpool have to transcend that if they want to exert their dominance.
They'll always be the side to beat. They'll always be the benchmark even when they're absolute dross.
I'm not convinced that they're that just yet. We've been burned too many times before to believe the evidence of our own eyes.
"Liverpool are better than Manchester United in every position.

"We need to go to Old Trafford with that mentality." ✊

🗣 Listen to this week's FREE Anfield Wrap show in full here 👉 https://t.co/tb0Vy44fSv pic.twitter.com/d8a76Vve0Y

— The Anfield Wrap (@TheAnfieldWrap) October 14, 2019
Recent Posts:
[rpfc_recent_posts_from_category meta="true"]
Pics: David Rawcliffe-Propaganda Photo
Like The Anfield Wrap on Facebook