THREE of the goals are gorgeous. Drop dead gorgeous.
Language struggles for the other, for Oxlade-Chamberlain and Liverpool's second.
There isn't an aesthetic plus point it doesn't score double in. There are two or three Shakespearean sonnets where he compares the beauty of a woman to a ball hitting the underside of the bar bouncing and hitting the roof of the net. I know that sentence stretches plausibility; no woman is that good looking.
Outside of the foot. Top corner. From the D. Keeper unable to dive, left bemused. Everything, every last thing. Tick, tick, tick, tick, tick. Immediately a gif, immediately a meme, a love letter, an announcement, a sonnet.
The first drilled back by Oxlade-Chamberlain too. A daisy cutter, something unfashionable, something rare. Just passed into the corner with perhaps the slightest deflection. It felt great but proved merely a warmup.
The move and finish for Sadio Mane's goal was terrific. The speed of the football something that by then Genk couldn't deal with. They dealt well for an hour but Liverpool don't let the pace drop, that pace you can't live with. Suddenly Liverpool ping it again and this time the gambles of Genk don't pay off.
You can't allow a team of our quality to have the ball on the edge of your area this much. You need to be good and lucky every time. Our lads need to be good and lucky once.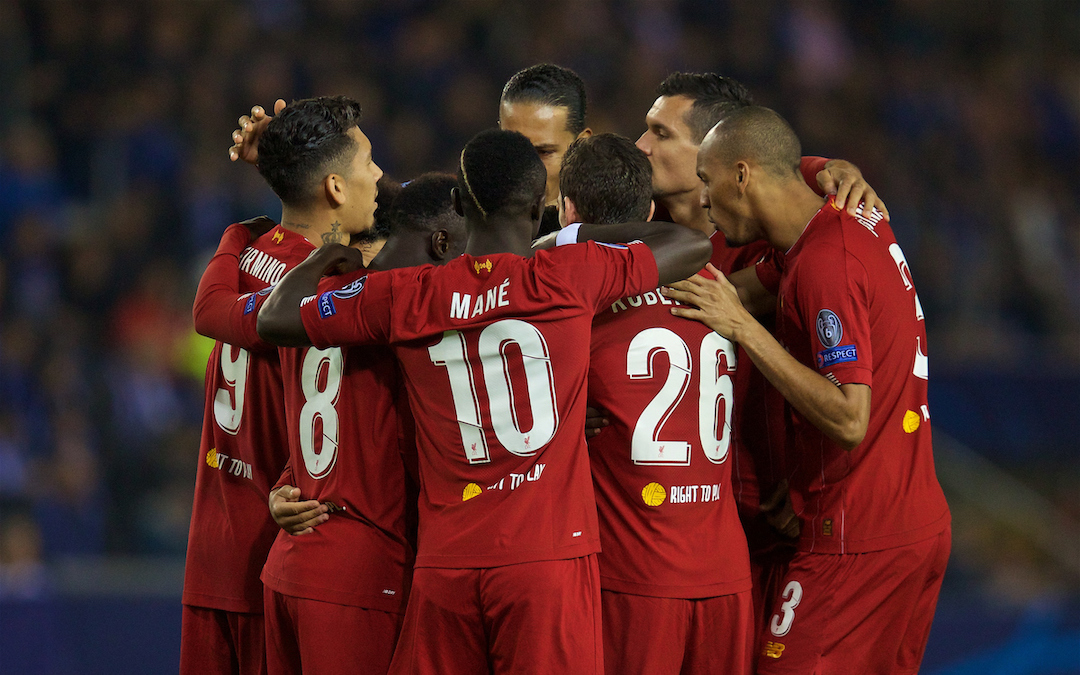 I made an involuntary groan on the fourth. The turn was filthy. Not so much a romantic sonnet as a dirty limerick or a pornographic tale. Something from the back room of a club.
It was a game punctuated by goals. Liverpool didn't play brilliantly per se, they just played well and made it happen when it could. There was an economy to The Reds and they lined up and approached the game as much the better side. They knew they'd win the moments.
Much may be made of the space found on the break from Genk but Liverpool are leaving those traps deliberately, backing their centre backs two on two and mostly vindicated in doing so, however much it might make your heart race.
They would perhaps like greater pressure on the ball when it falls apart in midfield or lanes being cut off, but the vulnerability is deliberate at which point it begs the question as to whether it is a vulnerability or a trap.
You can only pick 11 men; you can't cover all the pitch. It takes courage to decide that the bits you won't cover are in your own half on the break. It takes brains too.
Often given, occasionally not but would be called back, Liverpool's line worked well after the first 10 minutes. They knew where to be and it is only really as the game draws to a close and Genk get their consolation that Liverpool's defenders truly fail, Dejan Lovren having a lovely sit down as the ball hits the back of the net.
Through the game James Milner is redoubtable yet again, though fortunate to see an equaliser chalked off. Nothing he could do about that, though. The lad attacks it and him. Andy Robertson owns his flank. Lovren does well until the goal. But Virgil van Dijk is everything. Just everything. He makes central defence look a doddle.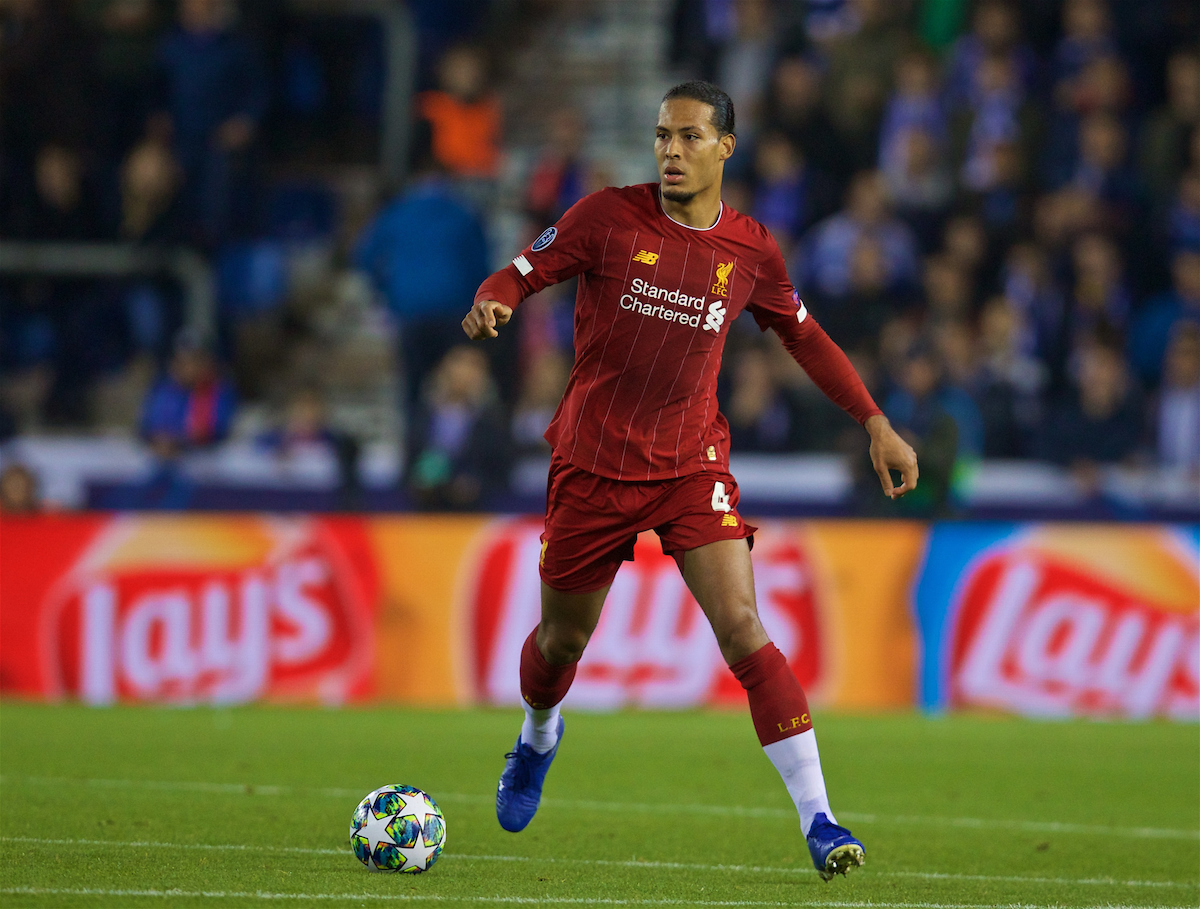 In terms of playing the actual football Naby Keita is better than Alex Oxlade-Chamberlain for an hour but the actual football doesn't matter when you own the moments.
The frustration against Manchester United was that you only needed to play really well for five minutes. Today Liverpool showed that perhaps you only needed to play really well for 30 seconds. Fabinho the most impressive midfielder if you ignore the most impressive things imaginable in a football match.
You can't. Liverpool are both glorious and efficient. They are in the results business and in the beautiful moments business. It is one hell of a combination and shows why this side is so, so hard to live with.
They ask questions all the way through a game, they don't make it easy. Genk could live with them until they couldn't and then it just all had to be walked around and marvelled at.
Shall I compare thee to a summer's day? Who cares about them when you have autumnal nights? Champions League football and the mighty boys in red marching on.
These are the days, these are the nights.
Recent Posts:
[rpfc_recent_posts_from_category meta="true"]
Pics: David Rawcliffe-Propaganda Photo
Like The Anfield Wrap on Facebook