THE City of Sheffield and the badge of South Yorkshire Police will always stir certain emotions among many Liverpool supporters.
You know why. And as further comment runs a risk of contempt of court around the retrial next week of Chief Superintendent David Duckenfield on the charge of gross negligence manslaughter, that is best left there.
We are now though three decades on from the Hillsborough Disaster. That fact makes it no easier for many who lived it and others who lost loved ones. For some it's both.
For some who were there that day in April 1989 football finished. For others, they wanted to deal with what they witnessed by going to the match once more.
Saturday was a different challenge for some of those people. That city again. That police force again.
Even the journey over, the route, the roads, the weather – a bright day, just like that day – all a reminder, a trigger. Some survivors chose to stay away, others braved the trip. A reminder that we're all different, all humans.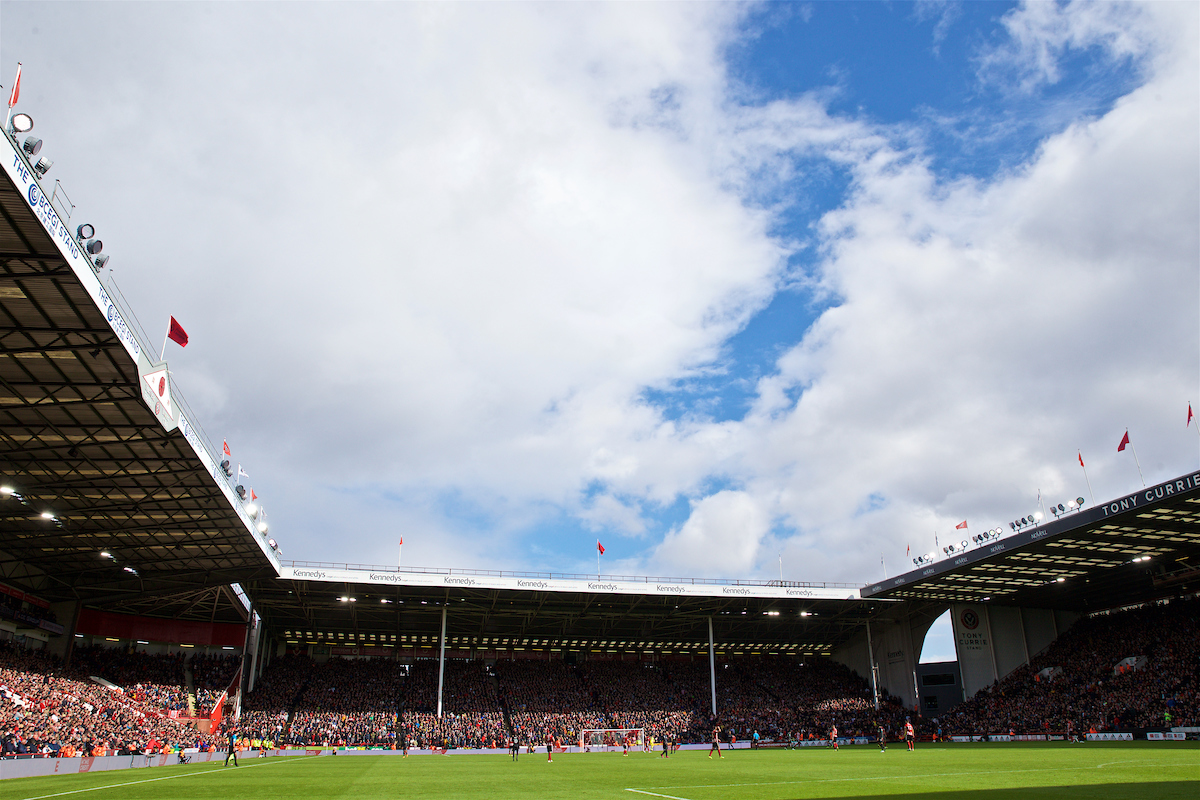 It's been 13 years since Liverpool played in Sheffield. Then, like on Saturday, the match was at Bramall Lane.
It's 20 years since a Liverpool side has travelled across the Pennines to take on Sheffield Wednesday.
Some supporters, before and after the match, chose to visit Hillsborough to pay their respects. By all accounts, Sheffield Wednesday were accommodating, allowing supporters inside the ground and offering hot drinks.
Simple gestures but welcome ones.
That wasn't the only act of kindness and humanity on show on the day.
It shouldn't be that difficult. A quick hello. An offer of help. Welcome to the city. A point in the right direction.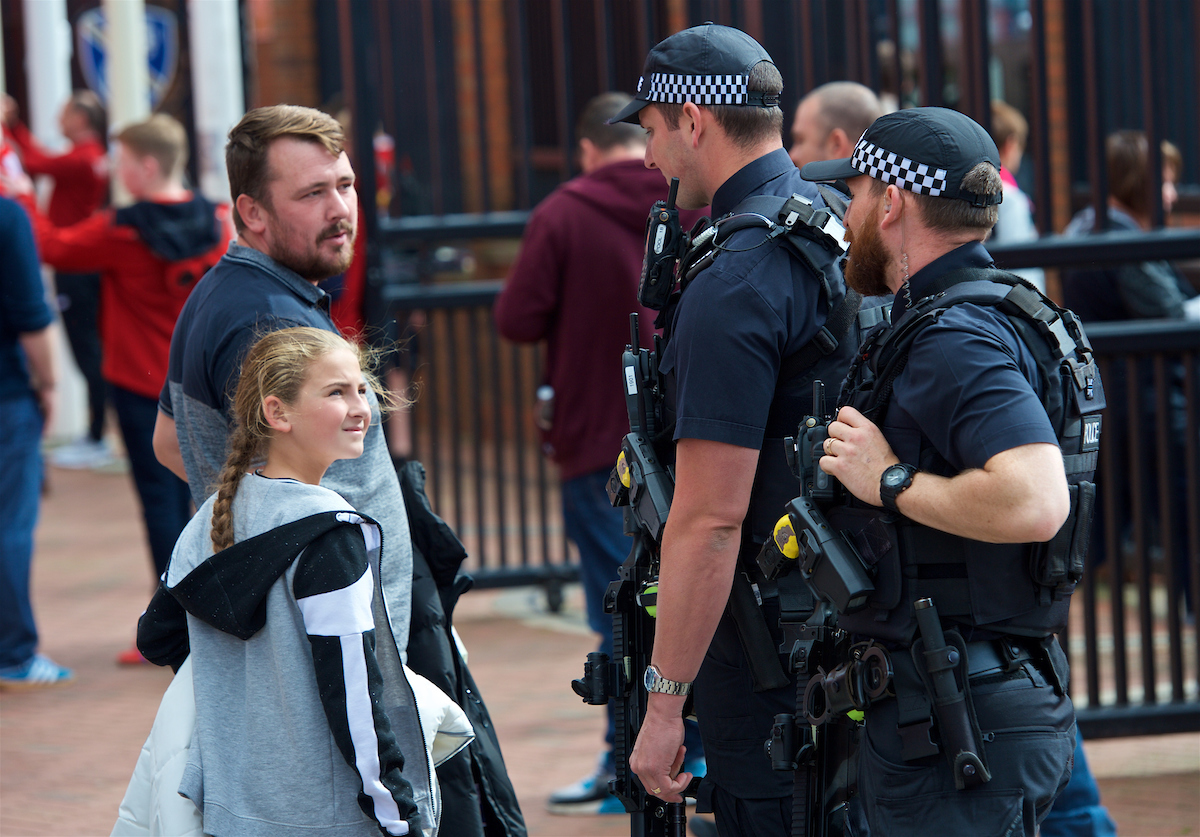 And yet when it arrived, from officers employed by South Yorkshire Police, it came as a bit of a surprise.
Not just because of any preconceived ideas about this particular force – SYP were heavily criticised for their approach to policing the Sheffield derby in March – but because, generally, many if not most supporters seasoned to travelling away from home expect to be treated in a certain manner by the police.
We've been pre-programmed to expect the shows of strength, surly replies, riot gear, batons, being escorted in and out of grounds, told there's nowhere to drink; basically being treated like troublemakers regardless.
How refreshing then to step off the train in Sheffield and be asked, simply, if we're alright, if we know where we are going, if we fancied a pint and then pointed towards a pub nearby where it was fine to do just that.
It set a tone. A good tone. It made a good impression. It relaxed everyone. And the theme continued throughout. Around the ground, police pointed the fans to the away turnstiles in a polite and friendly manner.
Those drinking from cans and bottles on the walk to the ground were not fronted and barked at for doing so, instead it was: "Can you finish up, lads, and stick that in the next bin? Thanks."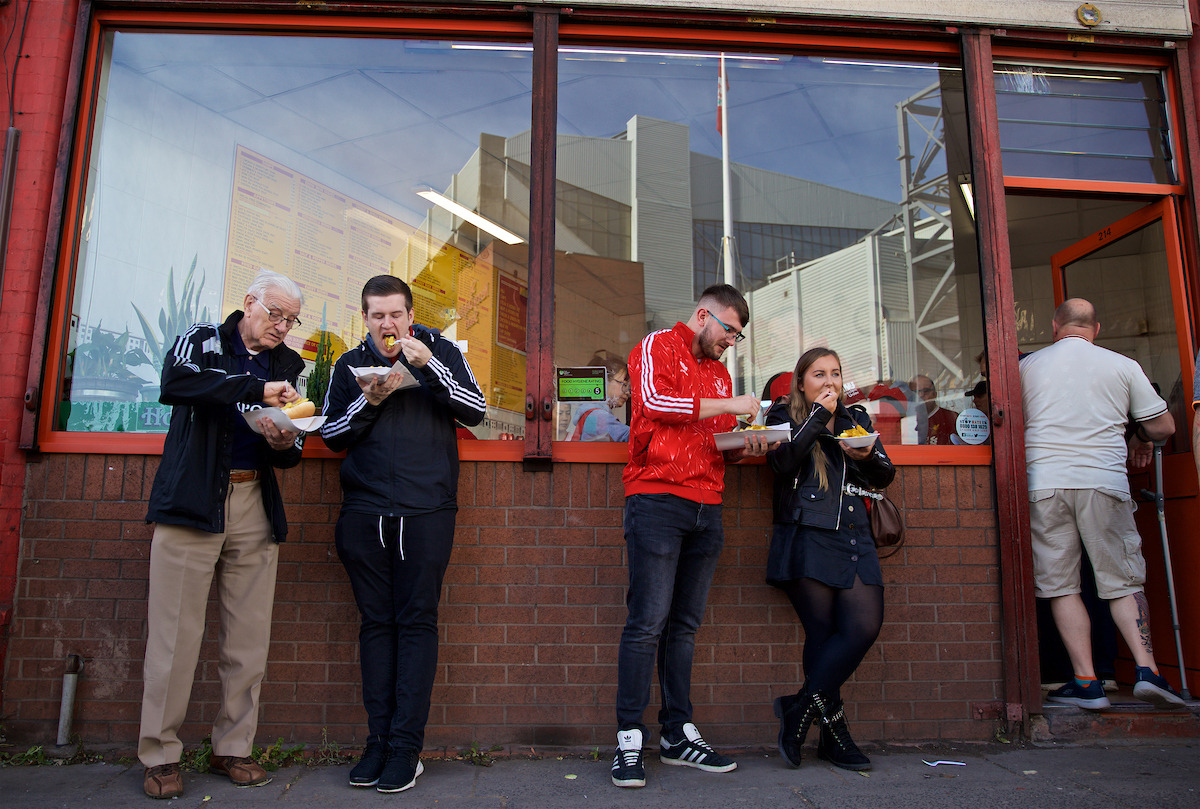 After the match, back at The Globe pub, another policeman sought us out to chat about the match. It wasn't forced or false. He was a football fan, clearly. Did we think United would stay up? Did we think Liverpool would win the league? Bit lucky with the goal. That kind of thing.
Tellingly, and genuinely, he said he hoped we had a good impression of Sheffield. I know the city from living there during the university years. "Wasn't recently that was it, mate?" cracked the cop. He was a nice bloke. And it made me think, and not just about my grey hair.
We know our story. We know it so well. You can't be in and around the city of Liverpool or the football club and not know it.
But for them – the good coppers, the people of Sheffield, the shopkeepers in the shadow of Hillsborough – they will have a story, too.
There is stain and stigma there that they will feel sharply too. About their city, their area, their club, their profession. And yet every one of those people is different with a different story to tell. And many of them were not around 30 years ago.
A Guardian report in June said SYP would be adopting "a more community style of policing, and engagement with fans".
It's fair to say many of us were cynical about that, both when that report was published and on the way to Yorkshire at the weekend.
While that "softer" approach has been adopted in some pockets of police forces around the country (Preston gets a lot of love, it seems) the traditional steely stance remains for many more, as anyone who has read Amanda Jacks' Twitter feed will testify @FSA_FairCop.
Credit where it's due then. It was only one match and only one day. But it was significant for so many.
To see a smiling face instead of a scowling one, to be greeted and treated as "normal" instead of as a ticking time bomb, will have made a world of difference on a trip that many dreaded.
We're all human. And most humans just want to be treated as such.
Recent Posts:
[rpfc_recent_posts_from_category meta="true"]
Pics: David Rawcliffe-Propaganda Photo
Like The Anfield Wrap on Facebook